How to Finance a Business: 6 Strategies for Financing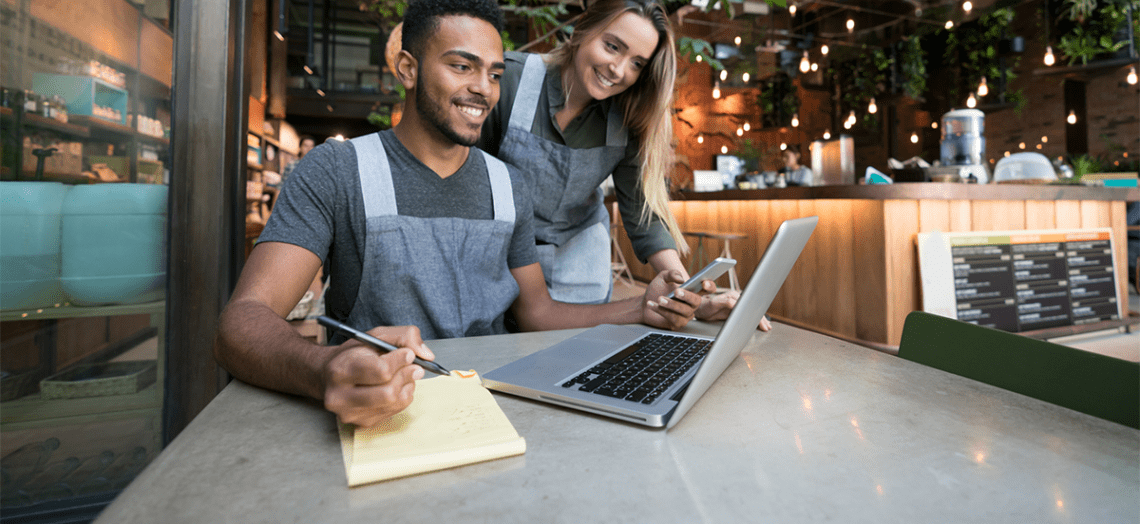 Which came first, the funding or the profit?
Unless you've cracked the code to 21st-century alchemy, it will often times take money to make money. So you have this great idea that people have expressed interest in. You've done your due diligence and scoped out the details, learning that a need does indeed exist for what you have to offer.
Now the question becomes, where will you find an initial investment to get the ball rolling or to start the wheels a' turning?
Consulting a local business organization — the U.S. Small Business Administration (SBA), Small Business Development Center or SCORE — are solid options for free or inexpensive advice.
"It really depends on what you're financing for. How much do you need?" said Terri Denison, district director of the SBA Georgia District Office.
You want to match the product and the financing method based on the assets you're buying and how much you need. If you're buying computers for your business, you don't want a 10- or 15-year loan because the computers will become obsolete within a few years, Denison said.
Keep reading to learn about the different financing options available to business owners: bootstrapping, family and friends, debt-financing, crowdfunding, peer-to-peer lenders, investors and alternative lenders.
Bootstrapping
If you have the funds available, bootstrapping — or self-financing a business — is an option. The concept is simple in its approach. Bootstrapping requires taking personal monies such as savings to invest in a business idea.
There are pros and cons to this financing method. On one hand, you will have an immediate infusion of cash by way of yourself to bring your idea to life. The con, however, is that while the investment is yours to gain, it is also yours to lose.
Here are four different self-financing options:
Personal savings: An entrepreneur can save money bit by bit while working a side job. Business owners can also turn to a retirement account such as an IRA, which allows funds to be removed, but returned within a certain time period without penalty. However, if the funds are returned late, a fee will be charged.
Home equity loan: Using one's home as collateral is risky, especially if a business owner has a family. So self-financing through a home equity loan or a home equity line of credit will require reflection before making the decision. A business can either get a home equity loan or a home equity line of credit (also referred to as HELOC). The loan is disbursed in one lump sum, while the line of credit works similarly to a credit card, where an owner can withdraw a certain amount as needed and repay the borrowed amount.
Investments and securities: Investments and securities can be used as collateral to secure funding up to the initial margin limit. However, if the amount of equity an entrepreneur has drops too low, their account will receive a margin call. And they will be expected to repay the amount or else their investments will be liquidated to make up for the loss.
Credit cards: Credit cards carry a high interest rate as compared to bank loans, but they are more easily accessible than a bank loan that, in order to qualify, requires a stringent application process. So should you select a credit card for funding, just as with anything, performing due diligence to find the card with the best rate will be the best recourse.
Family and friends
As an entrepreneur, you might turn to friends and family for funding, but you still have to understand that a loved one will still be a party member to a business transaction. In other words, your relationship could suffer, ahem, collateral damage.
"First and foremost, separate the family and friend relationship from the business relationship," Denison said.
A few tips to know when seeking funding from a friend or family member:
 Choose someone who believes in your idea. This person should also understand the risk they are taking in lending you money.
 Know how much you need and what you need it for. Do your research before asking someone for money.
 Perform your due diligence to prove that you're not jumping without validating your ideas. A business plan, tally of expenses, projections and additional information will show your seriousness about your idea.
 Be clear about whether you want to give up a share of your business or take a loan. Giving up a share of a business could allow a business owner to get mentorship from someone with more experience, providing more than just monetary value. However, monetary value might be all that is needed, and in this case, a loan will achieve this end.
 Draft an agreement. Keep your relationship intact by outlining the different details of the agreement such as the risk involved, tenants of your business plan, whether the agreement is for a loan or a stake in the business, how milestones will be noted and a repayment plan.
"Really communicate with that person even after the transaction is over and they've invested in your company however they said they would help. Continue to communicate to see if they are still feeling good about this decision. Do you need to bring in a third party that's objective and neutral if there's a disagreement to keep the relationship intact?" Denison said.
Identify any other elements such as neutral third parties to protect personal relationships in business. Essentially, keep personal relationships intact by treating them as business relationships.
Using debt
Debt financing works like this: A business owner borrows working or investment capital from a lender. Small business loans, factoring and lines of credit are examples of debt financing.
It is an issue about how much control you want of the financing in relation to your business, Denison said.
"If you really want to say, 'I want to run this,' you're probably going to look at debt financing," she said.
Here is a breakdown of loans, factoring and lines of credit.
Loans: Small business loans can allow an owner to keep control of their company while still offering financing. A business will need documentation such a business plan, expense sheet and financial projections for a lender to ensure that it is making the right decision. Visit banks and credit unions to identify the best fit options and then compare.
The U.S. Small Business Administration (SBA): also connects business owners with authorized lenders for SBA-backed loans, which offer an alternative to debt financing for businesses that have difficulty securing lending through traditional channels. SBA loans are guaranteed up to a certain percentage, meaning the SBA will repay up to a certain amount if the business defaults. Business owners can search for potential lender matches through the Lender Match tool available through the Small Business Administration's website.
Factoring: Invoice factoring works like this: A business sells unpaid invoices to a factoring company in exchange for immediate cash.
Lines of credit: Banks and credit unions offer up to a certain amount that can be withdrawn as needed. This type of debt financing works similarly to a credit card (minus the card).
Credit cards: Credit cards carry high interest rates. A number of cards, however, offer a 0% introductory APR for 12 to 21 months, so using a credit card to fund a business may be worth it if you can repay the balance before interest is applied to the principal amount.
A business owner should review the short and long-term needs of their business before deciding on the method of debt-financing to pursue.
Crowdfunding
As the term suggests, crowdfunding relies on a network of individuals to raise money, rather than a single investor. A crowdfunder isn't technically an investor and expects no financial reward in return for their donation. However, they will expect some sort of "perk" such as meeting a founder, having their name recognized in some way, basically in exchange for their donation.
Crowdfunding is low-risk for a business owner because funds aren't expected back if an idea doesn't pan out. Business owners should review the different platforms before making a decision on using a particular platform. Kickstarter, GoFundMe and Wefunder are popular crowdfunding platforms.
Peer-to-peer
Peer-to-peer (P2P) lenders serve as the middle person to connect lenders and borrowers. A lender has the opportunity to find someone in need of a loan, and a small business owner, through a P2P lender, can find a lender. P2P lenders also handle repayments as well through their systems, ensuring that lenders are remunerated. The one caveat is that, depending on the lender and application, interest rates could be high. For example, the total annualized percentage rate of the P2P lender LendingClub ranges from 6.95% to 35.89%.
Some P2P lenders are Peerform, LendingClub, Prosper Marketplace, Circleback Lending and Upstart.
"Like any other financing option, do your homework about the P2P model that you're looking at. Don't be afraid to ask questions about how they work and how you keep each other accountable. A lot of what it's based on is accountability," Denison said.
Investors
"If you don't mind giving up a little bit of control to receiving financing, then maybe equity or investment financing is what you want. If you get an angel investor or an actual venture capital company interested in your product or your business model, they will invest money in exchange for a percentage of ownership, Denison said.
So you're going to give up a little bit of your ownership, she said.
As Denison noted, small businesses can also seek funding through angel investors and venture capital funding. Let's take a brief look at the difference between the two.
Angel investors invest their own money, while venture capitalists invest the money of others, raised via organizations such as endowment funds, wealthy individuals and enterprises.
An angel investor is an individual. Venture capital will be invested by way of a firm or company. Venture capital firms also generally invest more money than angel investors. Angel investors will invest in startups and early-stage enterprises, while venture capital firms rarely do. Angel investors may also be willing to invest without being a part of the business, while venture capital firms will want involvement and a seat on the board. Both want businesses that can scale and have a big exit or acquisition.
If you're asking a venture capital firm to invest a lot of money, they're probably going to require that you have one of their directors or members on your board if you have a board of directors. They may have to have some say in certain transactions you do or decisions you make because of the investment, Denison said.
Securing funding from investors will generally follow this step-by-step process:
Identify investors. Research to find which ones are a fit for your business.
Present a business plan. Investors will review your business plan to identify a fit with their firm. Industry, stage and region are also reviewed.
Undergo due diligence. The angel investor or firm will review the management team, products and services, financial statements and other aspects of the business.
Agree to terms. Outline terms and conditions of financing agreement.
Secure your investment. As a business meets milestones, additional rounds of funding can occur.
Alternative solutions
Small businesses can also seek funding from alternative solutions such as microloans and merchant cash advances. Microloans are small loans that can be used for working capital, relocation, equipment, any number of uses. The Small Business Administration, for example, has a microloan program where its partners lend up to $50,000. Grameen America and Valley Economic Development Center Inc. (VEDC) are notable microlenders.
Merchant cash advances are also another option for small businesses, although because of their high rates, they should be a last resort. A merchant cash advance provider will provide a business with a cash advance in exchange for future credit card sales. A business will need to ensure the cash flow needed to repay the advance.
The bottom line
In summary, there are many different funding options available to small businesses. Identifying which type of funding is best for you will require research to learn which ones fit where your business stands, as well as your goals.
It goes back to the basics: how much a business needs, what they are financing, what they are going to use the money for, Denison said.
You have to really sit down and learn about the pros and cons of the type of lending method that you might be considering because the reality is that you're not going to find one that is 100 percent of what you want and nothing of what you don't want. There will be pros and cons, but pick an option that has the most pros in a financing vehicle and the least of what you wouldn't want, she said.