FHA Loan Limits: Tips for Securing an FHA Loan in 2017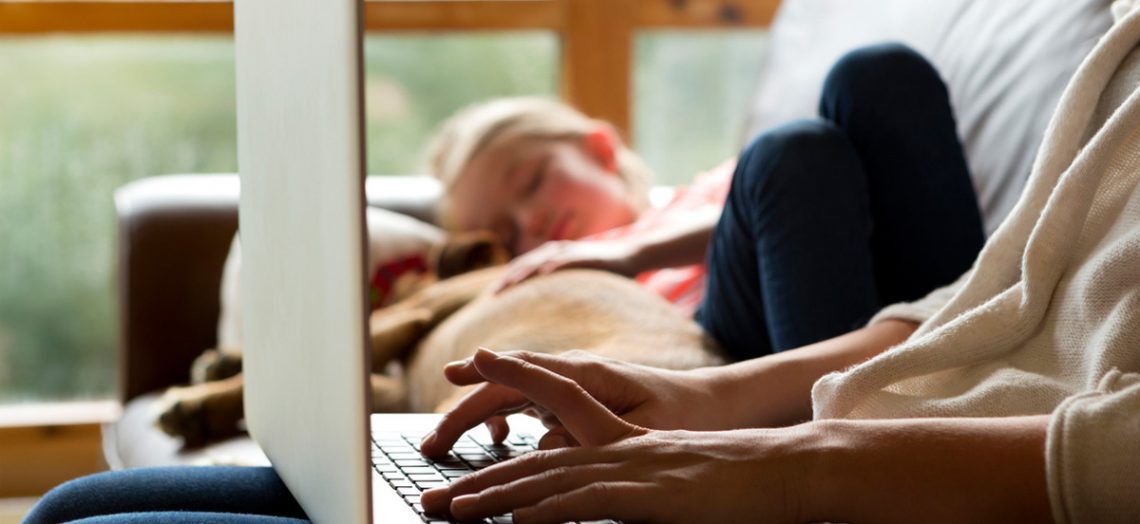 On January 1st, mortgage borrowers across the United States enjoyed an increase of limits on Federal Housing Administration (FHA) loans. In general, housing experts are thrilled that the real estate market has continued its recovery. For some consumers though, this success comes at a price. While FHA loan limits are set to keep home loans affordable, the housing market seems to be surpassing those boundaries.
Understanding FHA Loan Limits
An FHA loan is supposed to be a reasonable option into home ownership for many buyers with limited credit histories. Unfortunately, the FHA sets loan limits on how much you can borrow and, in some counties, home prices continue to climb above those limits.
According to the FHA, they establish annual loan limits based on a percentage of the national conforming loan limits that are set by the Federal Housing Finance Agency (FHFA). Whenever the conforming loan limits increase, so do the FHA loan limits. However, the "floor", or minimum amount, drops whenever the median housing price is at or below 65% of the national conforming loan limit.
The FHFA increased their limits for 2017 and a week later, the FHA followed suit. The "ceiling", or maximum amount", on FHA loan limits has increased to $636,150 from $625,500. The "floor" has also increased to $275,665 from $271,050. While these increases may seem like an ideal situation for home buyers, there are some counties that have a fast-rising housing market that is pushing homes out of range of FHA loans.
FHA Loan Limits Don't Always Keep Up
The FHA manages a federally-backed mortgage insurance program that gives lenders the confidence to lend to borrowers who don't have an extensive credit history. In order to contain the risk of this program, the FHA places limits on how much any one loan can represent. To some extent these FHA limits are adjusted to local real estate values, but there is also a national cap that applies regardless of where you live.
While those loan limits are adjusted by the FHA over time, it is not uncommon for prices in some markets to grow past those limits, for two reasons:
Home prices are bumping up against the ceiling. The national maximum for an FHA loan is currently $636,150. The FHA recalculates this loan limit periodically, but those adjustments are made based on national conditions. Naturally, real estate conditions vary greatly from one area to another, with some markets vastly more expensive than national norms. For example, in 2016, the average residence in Manhattan cost over $2 million, according to real estate company Douglas Elliman. While the average is pulled up by some very expensive properties, even the median resale price in Manhattan was $950,000. This means that most residential properties in Manhattan are more than $310,000 above FHA loan limits. Other pricey markets like San Francisco are also finding an increasing number of properties soaring well beyond the FHA loan limit.
Some markets are getting left behind by fast-moving markets. Markets that are generally below the national FHA mortgage limit have local limits based on 115 percent of the median home price for that market. Those FHA loan limits are reset annually, but in hot markets where prices are moving quickly, a growing number of properties can zoom past the limit before it next resets.
Options for Getting Around FHA Loan Limits
Running afoul of FHA limits has made buying a home more challenging, but there are still options for would-be buyers:
Use a bigger down payment to bring the loan value down. Significantly, those FHA loan limits are based on the size of the loan, not the total value of the property. Saving up for a bigger down payment can help bring the FHA loan value needed for a more expensive home down below the limit. A bigger down payment will also reduce your mortgage insurance premiums, and may also earn you a more attractive interest rate from a lender.
Get your credit history in shape to qualify for a conventional loan. If you simply can't get your loan amount down within FHA limits, then your best path may be a conventional mortgage. To qualify, you will need a more established credit history. Get in a habit of using credit regularly and paying it off on time. Also, be aware that a stable job history can be a factor in getting approved for a conventional loan.
Check surrounding areas. Real estate prices vary greatly, so if home prices exceed FHA loan limits in your neighborhood of choice, look for alternatives that are still within commuting distance of your workplace. Broadening your search might turn up prices that are more in line with the FHA loan limit, or it may take you into neighboring counties where that limit is higher than in your current one.
Rising prices are good for the housing market, unless you are just trying to get into that market for the first time. For would-be buyers in pricey markets, understanding the options for getting around FHA loan limits may be essential to finding a way into home ownership.