FHA Loan Limits: Tips for Securing an FHA Loan in 2018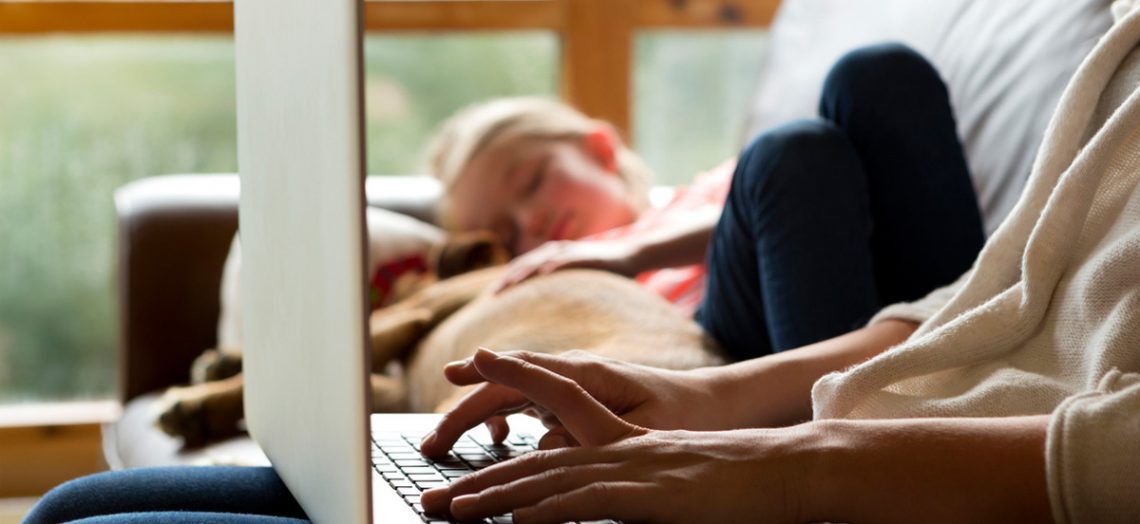 If you're considering a Federal Housing Administration mortgage loan in 2018, then you'd probably like to know how much you can borrow. The good news is FHA loan limits increased in 2018, primarily to keep up with rising home price appreciation, from a baseline maximum of $424,100 to $453,100 in most parts of the U.S. For high-cost areas, the limit was raised to $679,650. But what if your dream home exceeds those limits? We're going to share everything you need to know about FHA loan limits. Here's what you'll find:
What are FHA loan limits?
Each year, the Department of Housing and Urban Development, also known as HUD, sets the monetary loan limits for FHA loans. The minimum loan limit is known as a "floor", while the maximum is called a "ceiling"; these limits are based on the baseline conforming limit of $453,100. The "floor" is set at 65 percent of the conforming limit, $294,515. The "ceiling" is set at 115 percent of median house prices in a particular Metropolitan Statistical Area or county. However, for areas where the median house price exceeds that $453,100 baseline, the new ceiling is 150 percent of the baseline, $679,650.
For example, the limit for a one-family property in Phoenix rose from $279,450 in 2017 to $294,515 in 2018; in Los Angeles, the limit for the same type of house rose from $636,150 to $679,650.
You may search your county's loan limits on the HUD website.
Low-cost areas
We mentioned maximum loan limits earlier, but in low-cost areas, the threshold may be lower. In 2018, the FHA loan limit increased from $275,665 to $294,515. These limits are set at 65 percent of the national conforming limit of $453,100 for a one-unit property and are as follows:
One-unit: $294,515
Two-unit: $377,075
Three-unit: $455,800
Four-unit: $566,425
High-cost areas
In high-cost areas, FHA loan limits increased from $636,150 to $679,650 in 2018. Again, these limits are 150 percent of the national conforming limit of $453,100 for a one-unit property and are as follows:
One-unit: $679,650
Two-unit: $870,225
Three-unit: $1,051,875
Four-unit: $1,307,175
Limits on reverse mortgages
Older homeowners considering an FHA reverse mortgage are also subject to loan limits. Like other loan limits, the Home Equity Conversion Mortgage (HECM) maximum claim amount increased, from $636,150 in 2017 to $679,650 in 2018 in all areas.
Current regulations do not allow loan limits for reverse mortgages to vary by Metropolitan Statistical Area (MSA) or county. So the $679,650 limit applies to all FHA reverse mortgages, regardless of location.
What happens if home prices are above FHA loan limits?
If your home price is above the FHA loan limit in your area, you have a few options. First, you could bring more cash to the deal. This usually amounts to a larger down payment to bring your loan amount under the FHA loan limit. This option is great if you've got the cash, but what if you don't? Well, that brings us to your second option:
Choose another form of financing. Of course, your options here are limited by your credit score and debt-to-income ratio, but a conventional loan is probably going to be your best route. Not sure which loan is right for you? Compare conventional, FHA and U.S. Department of Veterans Affairs loans here.
Is there a way to avoid FHA loan limits?
If you're sure an FHA loan is right for you, there really isn't a way to get around FHA loan limits — the limits are set by HUD each year and regulated by the U.S. government. The only option really is to bring more cash to the deal. By putting a larger down payment, you can reduce the loan amount in order to fall below the FHA loan limits.
Two things to consider when trying to get around FHA loan limits:
The county limits listed through HUD are for the amount financed, not the total purchase price.
The upfront mortgage insurance premium (MIP) required for FHA loans doesn't count against your loan limit when you finance it into your loan. Therefore, the total financed loan amount may exceed the limit, but only when you finance your upfront MIP into your FHA loan.
Is an FHA loan right for you?
FHA loans have many advantages, low credit score and down payment requirements chief among them. "FHA is still a very feasible and cost-effective option for first time homebuyers," said loan officer Buzz Dempsey. "FHA is more liberal than comparable financing and typically a little easier in situations of bad credit."
In addition, Dempsey added, for many borrowers, FHA can allow up to a 55 percent debt-to-income (DTI) ratio; many private lenders require between 45 percent to 50 percent. You may read more about FHA credit score and DTI requirements here.
How to apply
LendingTree can help you check your qualifications for an FHA loan and get you FHA loan offers in minutes. Before applying, you may want to check your credit score for free. Next, make sure you have the minimum down payment amount of 3.5 percent. Lastly, calculate how much of a mortgage payment you can afford.
Once you've done all those things, submit through LendingTree to receive offers. Once you get a few, you'll want to compare them, so we'll talk about that next.

Comparing FHA loan offers from multiple lenders
When you have multiple loan offers in hand and you're trying to compare offers from lenders, you may want to first familiarize yourself with the various types of FHA loans available. Read more about how to compare home loans and offers.
The primary areas for comparison include:
Mortgage rate
Mortgage term
Prepayment penalty
Mortgage insurance
Adjustments
---
Featured Articles