The Ultimate Guide To Home Improvements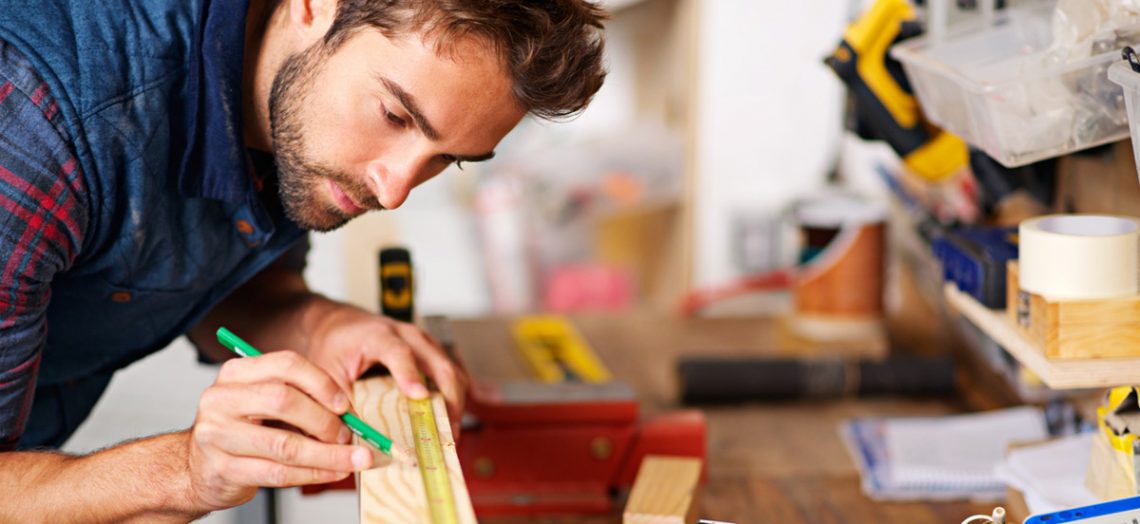 Remodeling your home can be extremely rewarding as you transform your house into a place you can truly call home. The increase in happiness you'll get from transforming your house into the home you've always dreamed of isn't the only benefit you may receive. Remodeling can increase the value of your home if you make the right improvements.
While some home improvements are relatively inexpensive, other remodeling jobs can cost well over $10,000. Many homeowners turn to home equity loans to finance their home improvements, especially those that increase the value of their homes. We spoke with Carolyn Basham, a Panama City Beach Realtor with Prudential Shimmering Sands Realty, to see what remodeling projects are best for those looking to increase the value of their home. Here's what you need to know.
Remodeling Your Home to Increase Value
If you're taking out a home equity loan to finance a remodeling project, it makes sense to get the best return on your money you can. Some home remodeling projects add more value to your home than others when it eventually comes time to sell your home. Of course, the return on investment will vary from home to home depending on what area of the country you live in and even the particular neighborhood.
Replace Your Entry Door
Replacing your outdated entry door with a new steel entry door offers one of the highest returns on investment, averaging between 90 and 100 percent of your cost. "A beautiful entry door can change the look and curb appeal of the home, especially if it is replacing an inferior or shabby door," Basham says. It is important to note that if your entry door is in great shape but you just don't like it, replacing the door may not increase the value of your home. However, the happiness of opening a door you love when you come home from work should still be heavily considered.
Upgrade Your Kitchen
Upgrading your kitchen provides a decent return on your investment. How much you should spend on your kitchen remodel depends heavily on your local housing market if you want a better return on your money. A more expensive neighborhood may recoup a larger portion of an expensive kitchen remodel than a starter home neighborhood would.
You should also consider the current state of your kitchen. If it is in pretty good shape, "updating the appliances may be all it takes to give a dull kitchen a face lift, such as the popular stainless steel throughout," says Basham. Return on investment varies based on the remodeling project and the home, but generally expect to recoup 50 to 80 percent of the cost of your kitchen remodel when selling your home.
Add a Wood Deck
Adding a wood deck is an inexpensive way to add an outdoor living area to your home. It also doesn't hurt that the return on investment is relatively high. In fact, your return on investment of a deck is about double that of a sun room. "A deck addition typically gets a return of about 80 percent, but a sun room addition only returns about 40 percent," says Basham. The addition of a deck on your home gives you a great entertaining space for holiday gatherings. You could easily add a grill and outdoor seating to allow for larger parties or a family get together. It's easy to see why a wood deck adds value to your home.
Remodeling Your House to Make It Your Forever Home
If you've just bought a starter home, you'll probably want to avoid projects that won't give you a great return on your investment, especially if you're taking out a home equity loan. However, if you've found what you believe is your forever home, adding value to your home may not be your top priority. Instead, you may want to focus on remodeling projects that allow your family to enjoy your home. Keep in mind, what you think is your forever home may not end up being your true forever home. "Other things like jobs or family changes often have people moving on," says Basham.
Install a Pool
Installing an in-ground pool or hot tub normally doesn't pay off from a return on investment standpoint. Installing these water features can cost tens of thousands of dollars and the return on investment could be as low as 20 percent when you go to sell the home. While a pool may provide great enjoyment for your family, not everyone sees things the same way. "These items and their maintenance are not appealing to everyone," Basham says.
It's easy to understand why. Pools require constant attention and, unless you absolutely have to have a pool, you probably wouldn't want to deal with the hassle. Of course, if you plan to live in the home for decades and love having your own pool, it may make sense to install the pool anyway. Just know that it probably won't be a huge selling feature and may even cause some buyers to not consider your home at all.
Over Upgrade Your Home
Projects that exceed the expectations for your neighborhood may make you happy, but don't expect to recoup as much of your investment if you decide to sell. "Overdoing a smaller price point home will typically sell the home quickly, but will not get the return on your dollar," says Basham. For instance, you wouldn't want to spend $60,000 turning your standard kitchen into a professional chef's kitchen if you live in a starter home neighborhood from a return on investment standpoint. However, if you plan to stay in your home for long enough to make the expense worthwhile for you, go ahead and do the project anyway. Just know that you won't recoup the full expense when you sell your home.
Do It Yourself or Hire a Contractor?
After you've decided which remodeling project to tackle, you'll have to figure out if you want to try to do it yourself or hire a contractor. "I am not a big fan of do it yourself projects unless a homeowner actually has some professional experience or is a pretty good handyman," says Basham. The popularity of house flipping and remodeling shows makes it seem tempting to try to do projects yourself to save money. The experts on TV make remodeling projects look easy, but you don't see the years of work it has taken them to master the skills shown or the multiple times they filmed the same sequence to make it look that easy. Unfortunately, the results of do it yourself projects normally end up with amateur results and won't add as much value as a professional remodel could.
Get the Best Deal Possible on Your Home Equity Loan
Remodeling your home can be expensive. If you don't have funds set aside for the home remodeling project, you can look into taking out a home equity loan to finance your project. When shopping for a home equity loan, make sure to get multiple quotes and compare all aspects of the loans to get the best deal possible. Once you have the money from the home equity loan, it's just a matter of completing your remodeling project to turn your house into the home of your dreams.