An FHA Title 1 Loan Can Help Improve Your Home
Updated October 23rd, 2019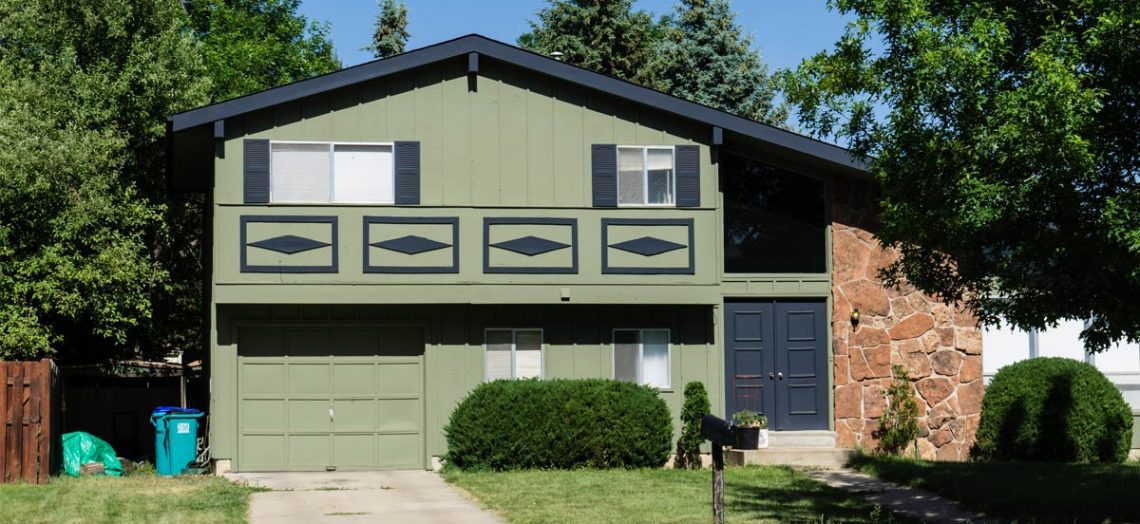 Many American homeowners are familiar with the Federal Housing Administration and how it helps low-income borrowers and first-time homebuyers buy a house.
But many current homeowners aren't so familiar with some of the FHA's other financing tools. For example, the FHA offers a loan program that helps borrowers with no equity complete renovations and home improvements. Known as FHA Title 1 loans, the program gives homeowners a chance to borrow an adequate amount of money for repairs without any equity requirements.
FHA Title 1 loans: What to know
FHA Title 1 loans fall under the Department of Housing and Urban Development's Title 1 Property Improvement Loan Insurance program. The goal of the program is to help low- to moderate-income borrowers with home improvements who otherwise don't qualify for a traditional home equity loan.
Borrowers can use the proceeds to improve nonresidential, single-family and multifamily properties, as well as manufactured homes. The program also allows borrowers to use the proceeds for site improvements and the preservation of historic residences. FHA Title 1 loans are one of a handful of loan programs under the Title 1 Property Improvement Loan Insurance program. The FHA also offers 203(b) mortgages for homes that need minor repairs and 203(k) loans for those that need more significant improvements. Homebuyers interested in a fixer-upper could roll the purchase price plus home improvement funds into a single loan.

How is a Title 1 loan used?
Title 1 loans, on the other hand, can't be used to purchase a home. Proceeds may be used for "improvements that will make your home more livable and useful," according to HUD. That includes refrigerators, dishwashers, freezers and built-in ovens, but not luxury items such as swimming pools or outdoor fireplaces.
Additionally, anyone with a disability can use the loan proceeds for improved access such as remodeling the bathroom for easier use for those in a wheelchair. Proceeds can go toward the installation of exterior ramps and wider doors that enhance the livability of the home. You can complete the renovations and repairs yourself, or you can hire a general contractor. But all additions to your home must remain permanent.
FHA Title 1 loan requirements
As with any loan, there are certain requirements you must meet to qualify for FHA Title 1 financing. There are limits on how much money you can borrow, and the loan only covers the cost of renovations or repairs. Additionally, Title 1 loans are also subordinate liens to any existing mortgage. Let's examine some of the other loan requirements and see if you might qualify for financing:
Title 1 loans have no income requirement.
There is no credit score requirement. But lenders will check your credit to see if you're delinquent or in default on another federally backed loan program. Lenders also check your employment history.
You must have occupied the home for a minimum of 90 days if you're a first-time homebuyer.
You're eligible if you're buying the property using a land contract.
Only fixed interest rates are available.
The maximum debt-to-income (DTI) ratio allowed is 45 percent.
Loans that exceed $7,500 must be secured by a deed of trust or mortgage.
Manufactured homes are allowed.
There's no penalty if you pay the loan off early.
As a homeowner, you've already been through the mortgage application process and are fully aware of the lender's documentation requirements. Although the documentation requirements for Title 1 loans aren't as extensive as traditional mortgages, you'll still need to produce your most recent bank statements, pay stubs and W-2s.
The lender will also pull a copy of your credit report and use the information to verify your employment and calculate your DTI ratio. Remember that your DTI cannot exceed 45 percent. If you're not sure what debt lenders include in their calculations, just remember that all your fixed expenses (including the Title 1 loan) cannot exceed 45 percent of your gross income.
How much can you borrow?
As we mentioned earlier, loans up to $7,500 are available without any security other than your signature on the note. But if your repairs exceed that amount, it's possible to borrow up to $24,000 or more for multifamily properties.
Single-family and multifamily properties
No. of Units
Secured Maximum Loan Amount
Unsecured Maximum Loan Amount
Minimum Loan Term
Maximum Loan Term
1-unit
$25,000
$7,500
6 months
20 years and 32 days
2-unit
$24,000
3-unit
$36,000
4-unit
$48,000
5-unit
$60,000
Other property types
Property/Purpose
Secured Maximum Loan Amount
Unsecured Maximum Loan Amount
Loan Term Minimum
Loan Term Maximum
Nonresidential property
$25,000
$7,500
6 months
20 years and 32 days
Manufactured home that is real property
$25,090
$7,500
6 months
15 years and 32 days
Manufactured home that is not real property
$7,500
$7,500
6 months
12 years and 32 days
Benefits of using an FHA Title 1 loan for home improvements
Millions of homeowners across the country lost a substantial amount of equity during the financial collapse of 2008. Although the housing market has improved over the past several years, some homeowners are still trying to recoup their losses. Many have mortgages that are "underwater" (they owe more than the house is worth). Here is where a Title 1 loan can really help those homeowners still struggling to build equity in their homes.
Let's start by emphasizing there is no equity requirement to qualify for a Title 1 loan. All you need is to have your name on the title of the home. Additionally, a Title 1 loan can prevent you from turning to alternative sources of financing for home improvements. Instead of racking up hefty fees and interest charges using your credit cards to complete home improvements, you can use one loan with one fixed interest rate to upgrade your house.
Borrowers should be aware that they will have to pay a mortgage insurance premium of $1 for every $100 they borrow, or the equivalent of 1 percent of the loan amount. Lenders pay the premium directly to HUD. You can roll the premium into the principal loan balance, but doing so can result in a higher interest rate. If you choose, you can pay the premium separately in one upfront lump-sum payment.
Tip: Combine it with a 203(k) loan. A little-known perk of the FHA Title 1 loan is you can combine it with the FHA 203(k) home loan. If you want to buy a property that is in need of major renovations or repairs, the 203(k) gives you a chance to buy the home and complete the renovations before you move in. The way it works is the funds from the FHA 203(k) mortgage used to complete the repairs are placed in an escrow account, and once the repairs are complete, the funds are released.
The 203(k) gives you more borrowing power and works like a traditional mortgage, but the requirements are very strict. For example, a contractor must complete the renovations, and they must submit a bid before work can begin. You cannot complete any of the repairs yourself using the proceeds from the 203(k). But you can combine the Title 1 loan and use the flexibility of that loan to give yourself more borrowing power for additional renovations and repairs.
How to apply for an FHA Title 1 loan
If you think a Title 1 loan is right for you and you're ready to apply, the first thing you want to do is visit HUD's lender list search, which you can find by clicking on this link.
Remember, government agencies such as HUD, the FHA and the Department of Veterans Affairs aren't direct lenders — they don't provide the actual loans to borrowers. Instead, they provide insurance to lenders in case you default on your mortgage obligation.
Once you select a HUD-approved lender, you'll fill out an application that includes providing all your financial and identifying information. Although Title 1 loans have no credit or income requirements, lenders will still determine whether you qualify based on your ability to repay the loan. But not all lenders determine your ability to pay equally. This is where it pays to shop around and see if you can pre-qualify for a loan. Just because one lender turns you down doesn't guarantee the next one will.
The final word on FHA Title 1 loans
Home improvements aren't cheap, and they're certainly not any cheaper if you're a low-income American with virtually no equity in your home. If you want to maximize the value of your home and start building equity during this current wave of rising home prices, the little-known Title 1 Property Improvement Home Insurance program might be the answer.
If you have one project or several projects in mind that will increase your home's livability and its value, start by identifying some of the key points of Title 1 loans. Ask yourself if the program lets you use the proceeds to complete your projects. Remember that these loans have low fixed interest rates, very little red tape and reasonable repayment terms. You just might have more access to a working home improvement budget than you think.
---
Featured Articles