Mortgage Help: What to do if You Need Mortgage Assistance
Published on: November 29th, 2018
Editorial Note: The content of this article is based on the author's opinions and recommendations alone. It may not have been previewed, commissioned or otherwise endorsed by any of our network partners.
While the U.S. housing market has largely recovered from the mortgage crisis that forced millions of foreclosures a decade ago, some American homeowners still find themselves struggling to pay their home loans. If you're having trouble paying your mortgage due to unfortunate — and often unforeseen — circumstances, there are government programs and nonprofit resources that can help.
Changes in personal circumstances — like divorce, the death of a spouse, job loss or prolonged unemployment — can dramatically impact a homeowner's financial situation and make monthly loan payments a hardship. Medical emergencies that result in high expenses or time away from work can also disrupt an individual's ability to pay their loan.
These are the most common circumstances that leave someone in need of mortgage assistance, explained Elizabeth Bain, a former housing counselor with Boston-based Urban Edge.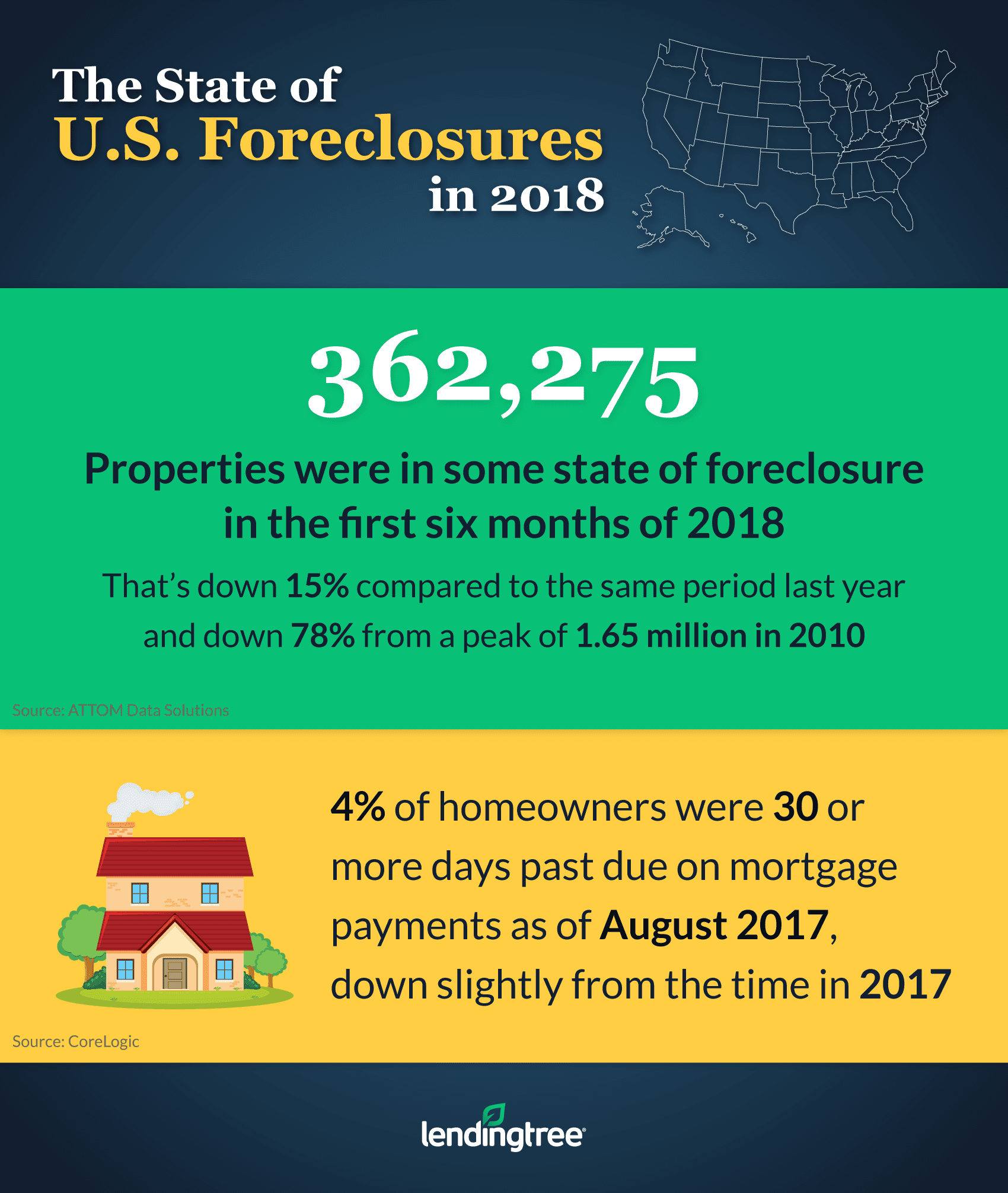 Options for mortgage assistance
If you're struggling to pay your mortgage and want to hold onto your home, experienced housing counselors say it is important to seek help early and get as prepared as possible.
"Most people want to be able to stay in their homes and pay their mortgage on time and be productive, responsible creditors," said Henry Wade, director of housing counseling services for Chicanos Por La Causa, an Arizona-based agency that works with the Department of Housing and Urban Development (HUD). "It is important to call your servicer, find a HUD-approved agency and reach out."
Government mortgage assistance programs
Depending where you live, state or federal programs may exist to provide mortgage assistance and relief. To learn about current mortgage assistance programs, contact a HUD-approved agency in your area. They can help you determine your eligibility for any programs that match your location and circumstances, as well as other foreclosure avoidance options. To assist homeowners, HUD provides a searchable database on its website to refer homeowners to non-profit agencies by region qualified to provide services.
When applying for mortgage assistance, housing counselors and HUD recommend homeowners assemble the following documents:
Monthly mortgage statement
Two years of personal income taxes
Two recent pay stubs with year-to-date earnings
Two recent checking, savings and retirement account statements
Two months of all recent utility bills
HOA dues statement, if applicable
If self-employed, two months of profit and loss statements
Documentation of any other income (i.e. investments or business-related)
Documentation of any personal financial obligations, including alimony or child support
In addition, homeowners should write a "hardship letter" describing their situation, why they're having difficulty serving their mortgage and why mortgage relief would be beneficial.
HARP
The Federal Housing Finance Agency created the Home Affordable Refinance Program, or HARP, for homeowners who are up to date on their mortgages but have little or no equity in their property. The program allows qualified candidates to refinance with lower rates or more favorable terms. To qualify, mortgages must:
be backed by Freddie Mae or Fannie Mae
be on a primary residence, second home or investment property
have no payments later than 30 days in the last six months
have been originated before May 2009
Note: The program ends Dec. 31, 2018.
Hardest Hit Fund (HHF)
To assist homeowners in the most impacted areas of the country, in 2010, the federal government created the Hardest Hit Fund program and allocated $7.6 billion to 18 states and the District of Columbia; however, the program is set to expire at the end of 2020. Because the funds are directed at the state level, requirements, benefits and eligibility vary by location, but may include the following:
Mortgage assistance for unemployed or underemployed homeowners
Principal reduction to make loans more affordable
Funds to eliminate homeowners' second lien loans
Transition assistance for people moving into more affordable homes
In Illinois, one of the states that participates in the HHF program, homeowners can qualify for up to $35,000 in mortgage assistance, but the funding must be applied within 12 months. To qualify, homeowners must have experienced a hardship prior to 2010, including unemployment or underemployment, health concerns that affect income, divorce or death of a spouse.
An experienced housing counselor can help you determine if you qualify for a program like a Hardest Hit Fund or if you should pursue other options, said César Severo Escovar, vice president of compliance and financial services for North Side Community Federal Credit Union in Chicago. The credit union provides HUD-approved counseling and other homeowner education services.
"If you need assistance and you're fortunate to have a state program like the Hardest Hit Fund, it can be a great option," Escovar said. "Otherwise, you have to be hopeful your lender will modify your loan."
Some states that do not participate in the Hardest Hit Fund administer their own programs. In Arizona, for example, the state-level "Save Our Home Arizona" program provides eligible homeowners with modified payment schedules and monthly mortgage subsidies to put toward loan payments.
Here are the states with Hardest Hit Funds:
Military and veterans programs
The federal government offers some protections and programs for active-duty service members or veterans, as well as their dependents, who may experience difficulty paying their mortgages.
Active duty military
For active-duty service members and their dependents, the Servicemembers Civil Relief Act includes provisions to protect military personnel from having their homes foreclosed for a period of time, which is subject to changes in the law approved by Congress and the President. Under the most recent terms, while a service member is on active duty or for a year afterwards, a creditor must get a court order to initiate foreclosure proceedings. In some instances, courts have the ability to halt foreclosure proceedings or adjust payments if they determine the military service substantially impacts the individual's ability to pay their debt. Service members may also qualify for a lower interest rate on their home loan for up to a year. In most instances, the loans must have originated before active-duty service began.
Veterans
Some veterans may be eligible for protection under the Servicemembers Civil Relief Act and should contact their local Veterans Affairs office to determine their qualifications. If they meet requirements, they could benefit from similar protections as active-duty military. The VA has eight regional loan centers dedicated to helping veterans resolve issues and avoid foreclosure. For veterans with non-VA backed loans, those same regional offices can provide guidance and counseling on loan medication and foreclosure prevention. These homeowners may be able to convert their entire loan, or up to about $729,000, into a VA-backed mortgage, which could offer more savings and protections. If a veteran holds a VA-backed loan, the VA offers services to assist with delinquent payments.
Homeowners Bill of Rights
Some states have enacted Homeowners Bill of Rights, which provide some protection and support to homeowners facing possible foreclosure. To find out if your state offers such protections, you can ask a local HUD-approved housing counselor.
Other mortgage assistance options
When you experience a life-changing event that could impact your ability to pay your loan, such as job loss or illness, reach out immediately to your mortgage servicer and contact a HUD-approved housing counselor in your area to discuss your options, Bain suggested. While the number of federal and state programs has decreased in the last few years, many homeowners may be able to make alternate arrangements with their lenders. Housing counselors can help guide you through these options, assemble paperwork, create a budget and communicate with your lender.
Mortgage modification
In some circumstances, a bank or lender will agree to a loan modification program, which may be available to qualified homeowners even if their mortgage originated with another lender.
Typically, to modify a loan, a homeowner will need to have a source of income to continue to service their debt, Escovar said. A modification can provide a homeowner with some financial relief, such as a reduced payment. With this option, a lender is changing the terms of an existing loan, so there is no need to submit new paperwork and no additional closing costs, which is favorable to a borrower, Escovar added.
Refinancing
For homeowners who have some equity in their home and also some income, refinancing your current mortgage may be an option. Refinancing your mortgage may have the benefit of lowering your monthly payments or changing your adjustable-rate mortgage to a fixed-rated plan, which stabilizes payments.
In a word of caution, Bain noted that refinancing means taking on an entirely new home loan, essentially resetting the clock to the beginning of the homebuying cycle. "A refinance can extend your payments out for another 30 years," she said.
Forbearance
If a homeowner fails to secure a modification, they may be able to pursue a forbearance, where a lender might agree to reduced or no payments for a period of time. After that time expires, the homeowner must repay the missed payments and resume a normal payment schedule. This can be an option if your hardship is temporary, such as underemployment or illness.
However, as Escovar noted, sometimes short-term difficulties can go on longer than a homeowner expects, making forbearance a heavy burden when the time comes to settle. "It's an option, but it can be dangerous," he said. "For example, if you don't find a job, it can really be difficult."
Short sale
For homeowners who have decided to give up their home and want to avoid foreclosure, another common option is a short sale, which occurs when homeowners owe more than their property is worth. This allows an individual to sell their property and use the proceeds to settle their debts with their lenders for less than they owe.
With short sales, a lender may forgive the difference between the property's sale price and the remainder on the mortgage, including fees and closing costs. However, short sales may have tax implications, Escovar said, and he said homeowners should consult with a tax professional during this process.
For instance, if a homeowner owes $250,000 on a loan and the property sells in a short sale for $200,000, the lender may forgive the remaining $50,000 balance and any associated fees. The IRS may consider that taxable income, leaving the homeowner with a potential tax liability, Escovar explained. In counseling sessions, "we do our best to educate people on all of these potential complications," he said. "We try to make sure they see the bigger picture."
Deed in lieu
A last resort for homeowners seeking to avoid foreclosure can be a deed-in-lieu, or "cash for keys" transaction, where they sign ownership of a property over to their lender. Also called a mortgage release, this is an alternative to foreclosure, but you have to work with your lender to pursue this option, and approval is not guaranteed.
Pros
Typically, the lender erases any remaining mortgage debt.
Once you've put your debt behind you, you can focus on repairing your credit.
You may qualify for relocation assistance, generally up to $3,000 (or as much as $10,000 in Connecticut, Washington D.C., Illinois, Maryland, Massachusetts, New Jersey, New York and Pennsylvania).
If your bank agrees, you may be able to negotiate a flexible move-out schedule, allowing you to stay in your home for a transition period.
Cons
This can have a negative impact on a homeowners' credit, although generally less than a foreclosure.
This process can take about 90 days to complete.
You must leave the home in good condition, inside and outside.
It is not assured your lender will approve a mortgage release.
The forgiven debt could be considered taxable income by the IRS, resulting in tax liability for the homeowner.
HUD counseling
HUD-certified housing counselors are trained to help homeowners review their financial circumstances, assess mortgage assistance and foreclosure avoidance options, create a budget and apply for any assistance. They also provide a regular point of contact for a homeowner during the process. In addition, many of the housing agencies also provide financial literacy services.
HUD also suggests that homeowners keep a contact log to record all conversations they have with their housing counselor and lender.
Foreclosure scams and how to avoid them
Property owners facing foreclosure may be desperate to stay in their homes and eager to find relief, which can make them vulnerable to predatory lenders and financial scams.
Here are some common examples of misleading information or outright scams:
Ads promising no-fee programs to avoid foreclosure
Ads promising debt relief for small payments
Mailers about fake government programs or even expired initiatives
Mortgage companies publish notices of homes in foreclosure, making these homeowners easy marks for predators.
One of the most dangerous scams is when a fraudulent lender says it will forgive a mortgage if a homeowner signs over their deed to another individual or company. HUD advises homeowners to consult with a HUD-approved housing counselor and an attorney before relinquishing the deed on their home to a third-party.
Generally speaking, if an offer seems too good to be true, it probably is, according to Escovar. He encourages homeowners to bring any offers or communication to their housing counselor to review. If you get what looks like official communication, he suggests calling your mortgage servicer to confirm the origin of the letter.
"We're here to help and we encourage homeowners to use us as a resource," Escovar said. "If something seems suspicious, call us or the Attorney General's office."
To make sure you're talking to legitimate housing counselors, HUD has advised homeowners to consult its database. Individuals who have received fraudulent offers should report them to the Federal Trade Commission, local or state consumer protection boards or attorneys general offices. To protect consumers, some states require lenders create a single point of contact for homeowners to communicate with someone familiar with their file.
Final thoughts
Despite the stabilization of the housing market and the reduction of government programs for those at risk, homeowners who want to avoid foreclosure and stay in their homes still have options. Contacting a HUD-approved counselor can help a property owner navigate this complicated process and identify the best course of action.
"Learning financial literacy and understanding your financial capabilities is a very important piece," said Wade. "Once we help homeowners with mortgage assistance or foreclosure prevention assistance, they'll recognize how to protect themselves in the future and stay in their homes."