Land Loans: Can I Use a Personal Loan to Buy Land?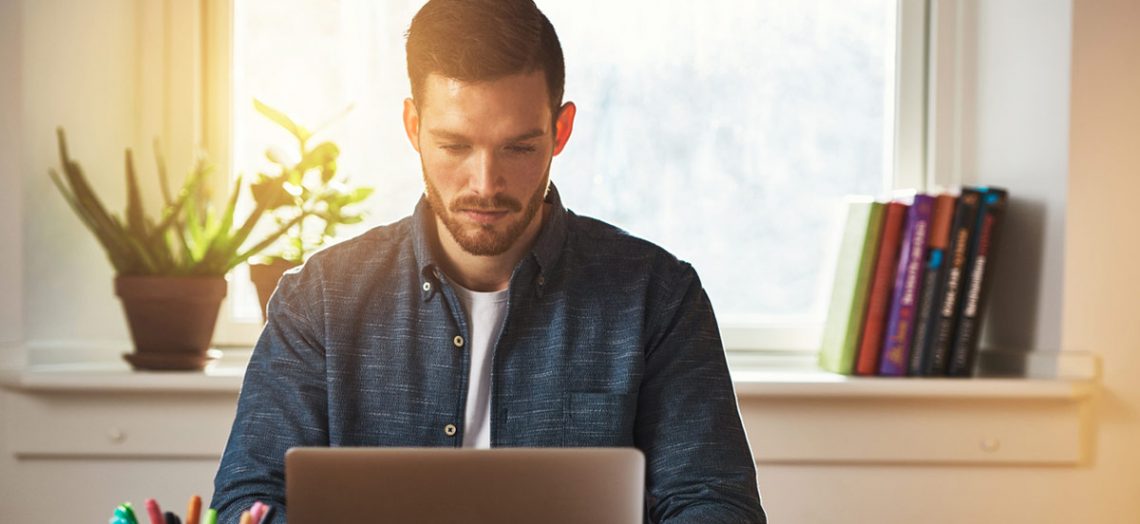 You may be familiar with the basics of securing a mortgage loan to buy a home. But what if you're looking to finance a plot of land to build a home or commercial property, use for agricultural purposes, or hold and potentially sell at a profit several years down the road?
Getting a land loan can be a lot more complicated — and expensive — than getting a traditional mortgage. These loans are often considered risky, in part because land is a more illiquid asset: it can be difficult to sell, particularly if it is raw (undeveloped) versus improved (developed, with access to infrastructure including roads and water supply lines).
Big banks, community banks, and credit unions may be strict when it comes to making land loans, especially for raw land, and not all will offer such financing. If they do, the down payment may be heftier than for a home mortgage.
Yes, you can buy land with a personal loan
You can secure a personal loan to buy land. However, it's not your only option — and it may not even be the right choice, depending on your circumstances.
In some cases, the process of getting a personal loan can be the same no matter what the purpose may be. Personal loans are flexible and can be used for a variety of reasons, such as to:
Pay for home improvements
Finance a major purchase
You can expect lenders to scrutinize your credit score and credit report. They may also want to see that you have a steady income and a favorable debt-to-income ratio.
Personal loans are typically unsecured, which means they are not backed by any assets for collateral. Because there are no assets to be seized if the borrower defaults on the loan, interest rates can be higher than they are for other kinds of loans. Rates will, however, vary depending on the borrower's creditworthiness.
Your credit affects loan affordability and eligibility
Your credit will have a strong bearing on whether or not your personal loan is affordable. Consider these personal loan rates offered by Citizens Bank, assuming a five-year term and $20,000 loan amount:
Sample rates from Citizens Bank
Credit score range
Rate

680-699

15.74%

700-739

12.30%

740-779

9.99%

780+

7.99%
As of Dec. 13, 2018
Borrowers with good credit and an acceptable income and debt-to-income ratio can also access peer-to-peer (P2P) lending sites such as Lending Club and Prosper to attempt funding for a large purchase such as land. At Lending Club and Prosper, borrowers can apply for a personal loan as high as $40,000, for a three- to five-year term.
Keep in mind that these P2P services, unlike some other lenders, charge origination fees that will deduct from the total amount received for the loan. The fee's rate may also differ depending on your creditworthiness.
Community banks, credit unions and larger banks may be more inclined to consider personal loan borrowers who, along with having strong credit and income, are existing customers with well-managed savings accounts or other loans (such as a traditional mortgage) with their institution. Online lenders such as SoFi, RocketLoans and Earnest offer personal loans to anyone who qualifies based on creditworthiness and other factors specific to the borrower's financial profile.
Why choose a personal loan to finance land?
So why might you opt to go with a personal loan to finance a land buy?
It may be cheaper
One reason, said Casey Fleming, a San Jose, Calif.-based mortgage adviser with C2 Financial Corporation, is that traditional land loans often involve higher fees. "It's a much more expensive loan to put on the books for a bank," he said.
If you're looking for a relatively inexpensive loan for a smaller plot of land — say, $20,000 — he said, a personal loan may be more advantageous than a land loan, as it wouldn't make much sense to spend $3,000 or $4,000 in fees (including appraisal, processing, underwriting and title insurance) for a loan of that amount.
As for the major difference between going to a community bank or credit union for, say, a debt consolidation loan and a loan for a land purchase, Fleming said, the key difference is if you want a longer term and lower interest rate.
You want a shorter term
Want a shorter term? A personal loan may be right for you.
Personal loans tend to have shorter terms than some other loans, typically three to seven years. A land loan also generally has a shorter term than a traditional mortgage, although some can offer longer terms than the average personal loan.
Fleming noted that if a borrower goes into a bank or credit union looking for a standard five-year-term personal loan for whatever reason, be it debt consolidation or a small plot of land, they are likely to get that loan as long as they are a strong borrowing candidate.
But if they are looking for a longer-term, potentially lower-interest loan for a more expensive plot of land, they are not as likely to get a personal loan to finance this expense. It may help, Fleming noted, if they have a strong plan for the purpose of the land and how they will pay back the loan.
"Whether [the banks] secure the loan by the property or not, they are still going to want a lot more information," Fleming said. "They are going to want a story; they are going to want to know about the property and what you intend to do with it."
Borrower beware
Fleming gave a warning to borrowers looking to take out a personal loan for just a down payment on land: " If you've borrowed the down payment, the lender is much less likely to issue the loan for the rest of the land. They want you to have skin in the game."
Alternative financing options for land loans
Not sold on a personal loan? Consider these alternatives:
Seller financing
Getting financing directly from the seller is one of the more common ways to manage a land purchase, Fleming said. In this case, the seller acts as the "bank," and comes to an agreement with the borrower on specific terms.
According to Fleming, sellers might be willing to finance this kind of secured private loan because of the relative difficulty of trying to sell land, particularly if it's undeveloped. In this case, the borrower can also avoid the costs that come along with appraisal, the underwriting processing, the lender's title insurance and other financing fees. They may have to agree to shorter terms and put down a larger down payment, however.
USDA loans
Borrowers may want to look into U.S. Department of Agriculture Section 523 and 524 loans for plots of land meant to build a primary residence in a rural area. These are short-term loans (two years) that can come with favorable interest rates.
The 523 loan is considered only for self-help housing, which means the borrowers will provide their own labor for which to construct a home. The 524 loan is for lower- to moderate-income borrowers, and there are no limits on method of construction.
Home equity line of credit (HELOC)
Jason Vasquez, a Los Angeles-based spokesman for Wells Fargo, said that customers looking to secure a loan for land with the bank would most likely be presented with options, including a home equity line of credit rather than a personal loan.
"Depending on the state, depending on the locality, there are some requirements that exist when it's a real estate transaction that our home equity line business is more set up to manage and handle," he said.
HELOCS also have much longer terms than the average personal loan, at approximately 20 to 25 years (often around a 10-year draw and then a 15-year repayment period). Closing costs are approximately 2% to 5% of the loan.
For more on different kinds of land loans, check out this guide for everything a buyer needs to know about getting a land loan, including land loans for small-business owners.
Getting a land loan
Securing a land loan can be complicated, and it may be more difficult than getting a traditional mortgage. There are, however, several financing options available, including getting a personal loan, which may be best if the land you're considering is on the cheaper side. Research all the different kinds of loans available for land purchase to decide which option is best for your situation.
Once you have decided you want to take out a land loan, be sure to consider these items:
Know the zoning laws: Make sure you understand what the land you want to purchase has been zoned for, so you can ensure your intended use – whether it be for a primary residence, commercial building, campground or other – is acceptable.
Create a solid plan: It may be easier to get a land loan from a traditional financial institution if you can articulate a clear plan for its eventual use. The better your plan, the more likely it may be that a lender is willing to take a risk on you.
Understand weather risks: Ensure that your desired property isn't in a FEMA-designated flood zone, or at accelerated risk for any other kind of natural disaster.