Why It Can Be Difficult to Get Small Mortgage Loans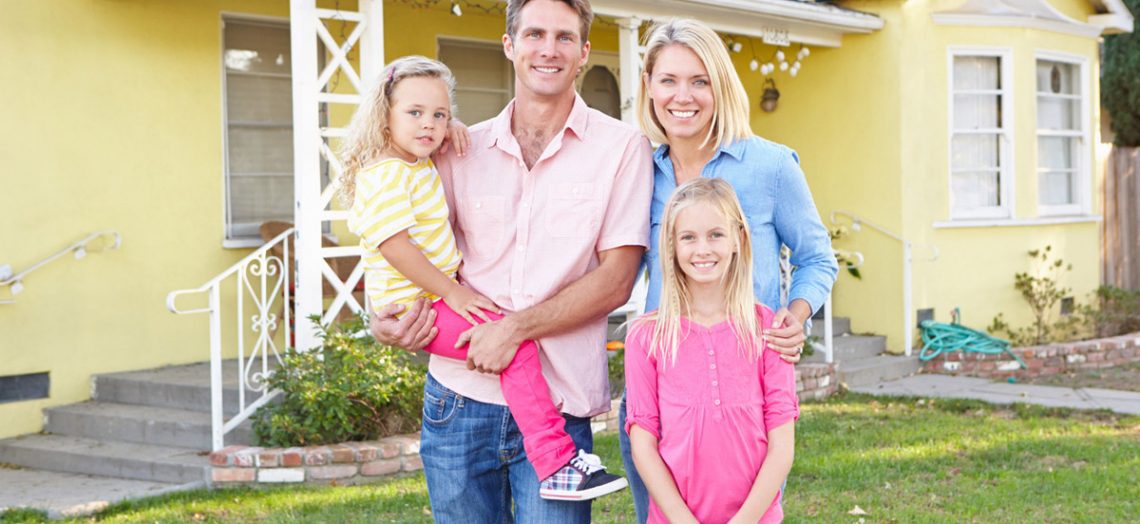 Finding a mortgage lender to approve you for a small mortgage loan may be quite a challenge as lenders move away from making small-dollar loans and the market for low-cost housing continues to decline.
In a 2016 study of small-dollar mortgages, the Urban Institute, a nonpartisan, nonprofit research firm, lamented the decline of small-dollar mortgages.
"If potential buyers can't get a mortgage for these houses, they'll miss that important first rung on the homeownership ladder that helps both families and neighborhoods," the study's authors wrote.
While securing a small mortgage loan amount is not always easy, it is possible — especially once you understand the reasons why it can be difficult to secure and where to look. The tips and strategies we've outlined below will help improve your chances of not only qualifying but finding a small mortgage lender.
Table of contents:
What's considered a small mortgage?
As home prices continue to rise, low-cost homes are rapidly declining. Sales of single-family homes under $100,000 in the U.S. declined by 13.1% in 2018, according to the National Association of Realtors. The majority of homes sold are between $100,000 and $250,000 in value. Any home loan under $100,000 could be considered on the small side. In the Urban Institute's report, they focused on small loans of $50,000 and under.
However, if you're purchasing a manufactured or mobile home, which often costs less than single-family homes, it's much more common to request smaller loan sizes. In that case, it's good to know which lenders are willing to offer financing for manufactured homes.
While large and small mortgage loan amounts have many similarities, the greatest difference is the actual amount of money you're seeking approval for, which may fall into the following three price tiers:
Under $25,000
$25,000-$50,000
$50,000+
Is there a minimum mortgage amount you can borrow?
The simple answer is yes. Most lenders do have a minimum limit and you can find out what that is by simply calling and asking. We've also done some of that research for you. Because many manufactured and mobile homes fall into the lower price tiers, we've also included whether or not the lender offers loans on those types of properties. If that's something you're considering, be sure to ask your lender.
Minimum Mortgage Amounts
Lender
Minimum mortgage amount
Works with manufactured homes
Chase
$10,000
Yes, with restrictions
Bank of America
$25,000
No
KeyBank Mortgage
$25,000
No
SunTrust Bank
$40,000
No
NLC Loans
$50,000
Yes, with restrictions
General mortgage brokers
$50,000
Varies by broker
Local credit unions
Varies
Varies
Why can getting a small mortgage loan be difficult?
There are two main reasons why being approved for a small mortgage loan can be a challenge:
1. Bank and lender costs
The primary reason mortgage lenders don't want to fund smaller loan amounts is because loan servicing costs remain the same regardless of the amount of the loan. And when they issue smaller loans, even if those loans tend to have higher rates, the borrower will always be less profitable to the lender than someone with a larger loan. In short, lenders often can't fund small amounts at a profit.
2. Regulations
In the wake of the housing crisis, federal regulators made it tougher for lenders to issue high closing costs on relatively small mortgage amounts. That's because they now look at the cost of making the loan as a percent of the loan amount.
The Urban Institute noted that the decline in small mortgage loans has been accompanied by an increase in the denial rates for applicants of small loans as well. "The denial rate for loans under $50,000 has been consistently higher than the denial rate on larger loans in the [post-housing crisis] years," they found.
The regulation was meant to save borrowers from predatory lending practices. However, there have been some unintended negative consequences. Consequently, lenders are not legally allowed to charge enough to make small mortgage loans profitable and this is hurting the people that need the help the most.
The people he's referring to are typically those who qualify for down payment assistance programs. Because people can sometimes qualify for $20,000 or even $30,000 through neighborhood revitalization programs, their loan balance ends up being very small. There are situations where no lender wants to write the loan because it's so small. In that case, a borrower may either have to find another lender or consider the option of buying a more expensive home, which may not be the best financial decision to make.
3. Local economy
In areas where home prices are low and prospective homeowners may live in small towns, the economy of the towns may often be struggling. Such factors indicate a high risk to lenders for a borrower's ability to make on-time payments and may lead to hesitation in approving small mortgage loans in these geographic areas.

Benefits of having a small mortgage
Having a small mortgage comes with many advantages and benefits. Lucinda Azami, a homeowner in Tucson, Ariz., has bought homes three times in her lifetime with small mortgage loan amounts.
After she retired in 2007, Azami told LendingTree she purchased a four-bedroom, two-bath home in Tucson for $65,000. She qualified for an FHA loan, which required a down payment of just 3.5%. In the end, her monthly mortgage was only $550. Needless to say, she was pleased with the investment. "My friend in California has a two-bedroom, two-bath, 1,000-square foot apartment and pays $1,800 a month in rent," Azami said. "It's just money down the drain because she's not building any equity."
Azami could more than afford her mortgage, which meant she can also afford to kick in extra money each month to pay off her principal faster. She makes an additional payment of $100 or $200 each month.
Small mortgage pros

Lower monthly mortgage payment
Pay less money out of pocket at closing
Pay off your home quicker (by making additional payments)
Small mortgage cons

May be harder to find a lender
Higher closing costs on a small loan amount may trigger predatory lending signals based on the Home Ownership and Equity Protection Act (HOEPA), making it difficult or impossible for the lender to fund your loan
Restrictions on certain homes and properties may qualify
Lower mortgage loan amounts tend to have a higher interest rate
Now that you have an idea of the benefits and drawbacks of owning a home with a small mortgage amount, let's take a look at why getting a small mortgage loan can be difficult.

How to find small mortgage lenders
Research: Look for all lender types and ask if they offer small mortgage loans and at what amount. Be sure to look into big banks, local credit unions, local banks, and mortgage brokers. Private lenders, local banks, and credit unions may be a great place to start, too, especially if you have a history or membership with them.
Compare: Compare the offers of various lenders, including terms and rates. Ask questions and get a feel for the lender. Most people are looking for someone they feel they can trust and is responsive to their communication.
Choose: The small mortgage loan from the lender that best meets your needs and who you feel will provide the most personal and professional service.
Requirements to qualify for a small mortgage loan
Getting a small mortgage loan holds many similarities to getting a mortgage loan of any amount, particularly in the pre-qualification and approval process. Here are five factors that are similar, regardless of the amount you're trying to get.
You can get a small mortgage loan
The bottom line is you can qualify and be approved for a small mortgage loan amount. But you need to start with a solid understanding of your creditworthiness and be ready to do your research to find the right small mortgage lender that fit your needs. While we provided you with a few examples above, please remember, when you're in search of the perfect small mortgage lender, LendingTree is here to help you achieve your homeownership dreams and reach your goals.