How Does LendingTree Get Paid?
LendingTree is compensated by companies on this site and this compensation may impact how and where offers appear on this site (such as the order). LendingTree does not include all lenders, savings products, or loan options available in the marketplace.
Distance Learning Resources: How to Pay for School Supplies
Published on: December 3rd, 2020
Editorial Note: The content of this article is based on the author's opinions and recommendations alone. It may not have been reviewed, commissioned or otherwise endorsed by any of our network partners.
Many students will continue learning remotely in some capacity due to the coronavirus pandemic, and parents will have to help their children adapt to distance learning to avoid falling behind in school.
But getting an education from home comes at a price: Parents are often left to foot the bill when it comes to the electronics and supplies they need to help their children learn from home. Here are a few ways parents can finance these costs.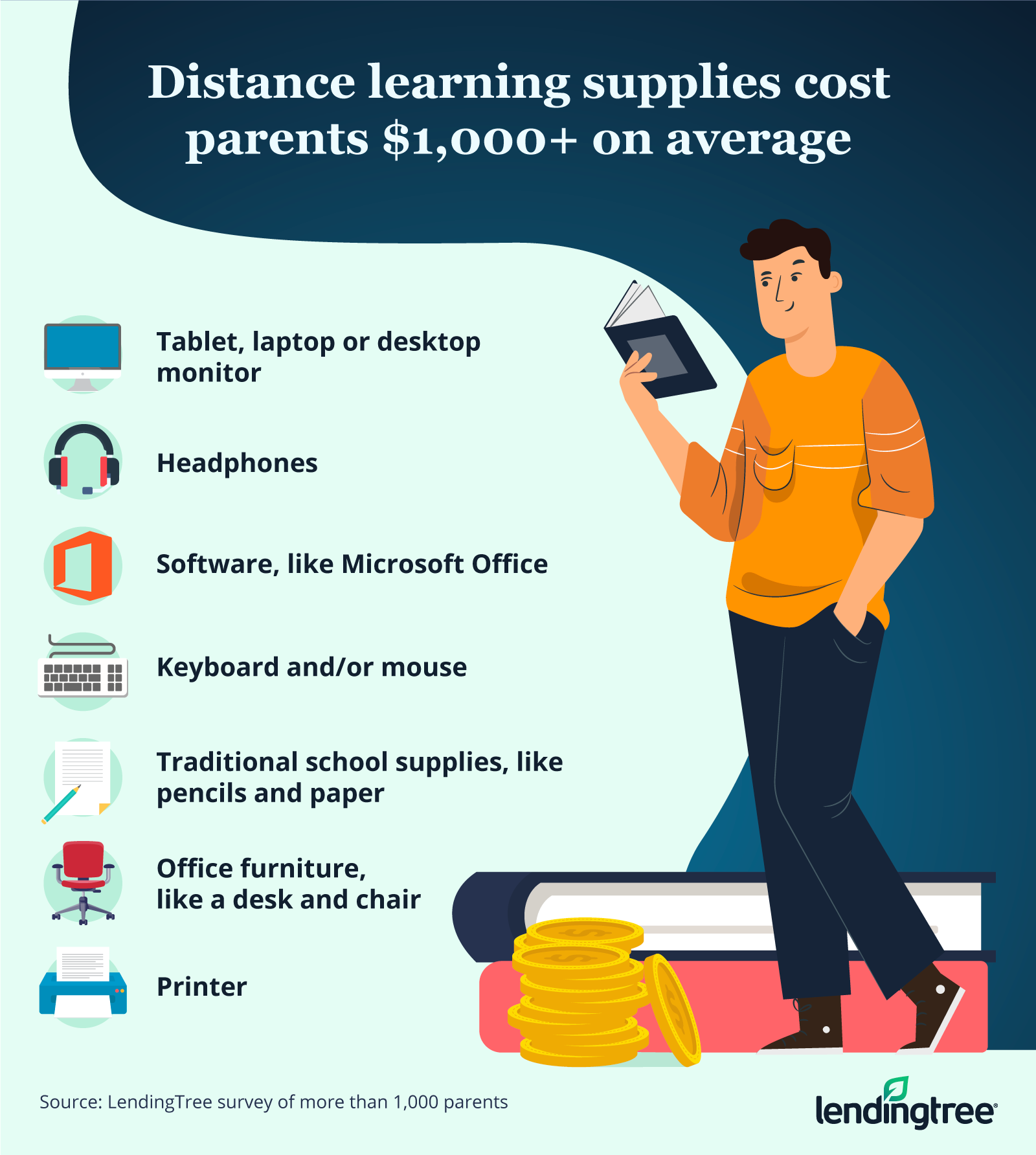 1. Research where to get cheap (or free) school supplies
Whether you're home-schooling your child or sending them back to school, you can snag basic supplies like backpacks, notebooks and pencils through a local school supply drive. Some national nonprofit organizations offer back-to-school drives and other charity programs connect students with the school supplies at no cost:
4 organizations for families that can't afford school supplies
Boys and Girls Club of America
The Boys and Girls Club of America's Back2School campaign donates school supplies to students in need. Find a club location near you to see if your child is eligible.
The Kids in Need Foundation
The Kids in Need Foundation donates learning materials to teachers and students in need. Students may be eligible for a backpack filled with folders, notebooks, pencils and other school supplies. Get in touch with KINF to learn more.
The Salvation Army
The Salvation Army coordinates back-to-school events, like their annual Stuff the Bus initiative, to give out school supplies to students in need. Reach out to your local Salvation Army to request assistance.
United Way
Some United Way chapters host school supply drives to donate backpacks and other school supplies to local students. See if the chapter near you has any assistance programs.
You should also search around for local nonprofits, churches and community centers like the YMCA in your area to see if they're offering any type of assistance for parents who need help affording school supplies.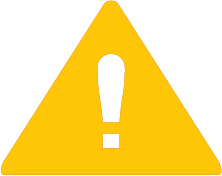 Tip: Get in touch with your local school's administration to see if they have any programs to assist with distance learning materials. Your options will vary by location, so keep that in mind before relying on your local school district.
2. Ask friends, family or neighbors for help
Many Americans' financial situations have been negatively impacted by the coronavirus pandemic, making it difficult or impossible to save up. It's worth seeing if anyone in your network has distance learning supplies — even just a spare office chair or extra keyboard — that they can give you before you pay full price for new supplies at the store.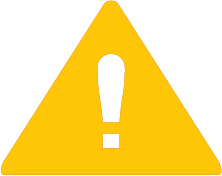 Tip: Use social networking apps like Facebook and Nextdoor to see if anyone in your neighborhood can offer assistance in any way.
Try crowdfunding websites like GoFundMe
Crowdfunding platforms allow you to raise money from friends and family (or even complete strangers) by creating a fundraising page. You can use crowdfunding to raise money for just about any cause, such as to purchase a laptop or webcam to assist with your child's distance learning. For example, GoFundMe allows you to choose a goal amount, write your story and share your page in order to garner donations for your cause.
Keep in mind that fundraising efforts are most successful when shared with a wide network. It takes a lot of work and effort to get the attention you need to succeed.
3. Budget and save up in advance
It's crucial to account for school expenses in your budget, especially if you need to purchase pricey equipment like a laptop or new office furniture. Depending on where you live and when your school semester starts, you likely have a few months to come up with funds. Organize your budget over the next few months using one of these methods:
50/30/20 budget: Spend half of your income on necessities (like rent and groceries), 30% of your income on wants (like dining out) and 20% of your income on savings and debt repayment.
Envelope budgeting: Categorize your spending into virtual "envelopes," setting aside exactly as much as you'll need each month for different spending categories. For example, you may want to limit your grocery spending to $400 per month.
Zero-based budgeting: Account for every single dollar in your budget. In this case, you should allot a certain amount each month to go toward your child's distance learning expenses.
Shop around for the best deal on the equipment you need
It pays to shop around for the best deal on electronics, and online shopping makes it easy to compare prices between retailers. There are even price tracking tools, such as Honey, that alert you when there's a price drop on an item you're watching and automatically apply coupon codes to your purchase at checkout.
4. Utilize special financing at the retailer
If there's a particularly expensive tech item you need to buy your child to assist with distance learning, consider searching for special financing offers through the retailer. Many big retailers like Best Buy and Amazon offer store-branded credit cards with zero-interest financing offers. These can help you pay for a laptop or other needed tech over time, rather than in a lump sum.
There is one caveat, though: If you don't make your payments on time or don't pay your balance in full before the financing offer expires, you'll likely be charged deferred interest back to the date of purchase.
How point-of-sale financing works
Not all retailers offer special financing through a store card. Some, such as Walmart, offer point-of-sale financing for purchases through third-party financing companies like Affirm. With this option, you can apply for a loan at checkout.
Point-of-sale financing allows you to break up your purchase into equal monthly installments. You will likely have to pay interest on the loan. As with most loans, if you miss payments, you could be charged fees and your credit score could take a hit.
Pros
Cons
  You may qualify for interest-free financing.

  Point-of-sale financing is offered at checkout, and the application process is simple.

  Some financing companies like Afterpay, Bread SplitPay and Quadpay do not require a credit check.

  APRs can be upward of 30% or higher, which is an expensive borrowing option.

  You may need to go through an approval process, including a credit check.

  If you default on payments, you could be charged a late fee or take a hit to your credit score.

  It may be more difficult to make a return that was bought via third-party financing.
5. Seek other financing options
Paycheck advance apps
Paycheck advance apps let you borrow money from your next paycheck, often without conducting a credit check or charging interest. Instead, they accept tips or require a small monthly membership fee.
For example, the Earnin app lets you borrow up to $100 per day (up to $500 per pay period) after you connect your bank account and verify your past few pay stubs. You can get funding in one to two business days, or you can get the money immediately if your bank works with the app's Lightning Speed feature. The amount borrowed is automatically deducted from your bank when your paycheck is deposited. You can add a tip to the amount, although it's not required.
To be eligible for many of these paycheck advance apps, you must be paid via direct deposit and have a checking account with a bank that's supported by the app.
0% credit card offers
To entice potential customers, many credit card issuers offer 0% APR introductory periods during which you don't have to pay interest on your purchases. These periods typically last from 12 to 18 months but may last even longer. This could potentially give parents the time they need to pay off new tech, supplies and furniture to assist with distance learning, all without having to pay interest.
Keep in mind that if you don't pay off the purchases you made during this time period, you will be charged interest on the balance that remains on the card at the time the period ends. Plus, not all parents will qualify for a credit card with a 0% APR introductory period, as they require applicants to have good credit.
Take out a small personal loan
A personal loan can be used to finance just about anything, from electronics to home office furniture. A May 2020 LendingTree survey on how the coronavirus has impacted families found that 15% of parents reported taking out a personal loan to cover expenses.
Personal loans offer fixed interest rates and monthly payments, so you'll always know how much you owe. They can be secured or unsecured. An unsecured loan doesn't require collateral, but the lender will rely more heavily on your creditworthiness to determine eligibility and to set loan terms. Because of this, interest rates can be on the higher side, especially for subprime borrowers. Even if you have excellent credit, you may find cheaper financing through a 0% introductory APR offer or point-of-sale financing depending on your situation and needs.
Calculate your estimated monthly payments and the total cost of a loan using this personal loan calculator:
6. Pull money out of your child's college fund
If you need to pay for your child's education expenses when money is tight, it may be possible to turn to college savings. More than a third (36%) of parents turned to college funds to cover distance learning expenses, our survey found.
It's not typically advisable to withdraw from your child's college fund to cover urgent expenses related to distance learning. However, it could be a good alternative to taking on more high-interest debt to cover these expenses, especially if you simply have the college fund stowed away in a savings account.
Parents who have a 529 college fund for their child might want to think twice, though, as withdrawing could come with a penalty.
What happens when you take money out of a 529 early? Drawing from a 529 college savings plan for ineligible expenses incurs a 10% fee. Plus, the amount withdrawn will be considered income, and the IRS will tax you on it. Eligible expenses include college tuition and fees, among other higher education costs.