Bad Credit Motorcycle Loans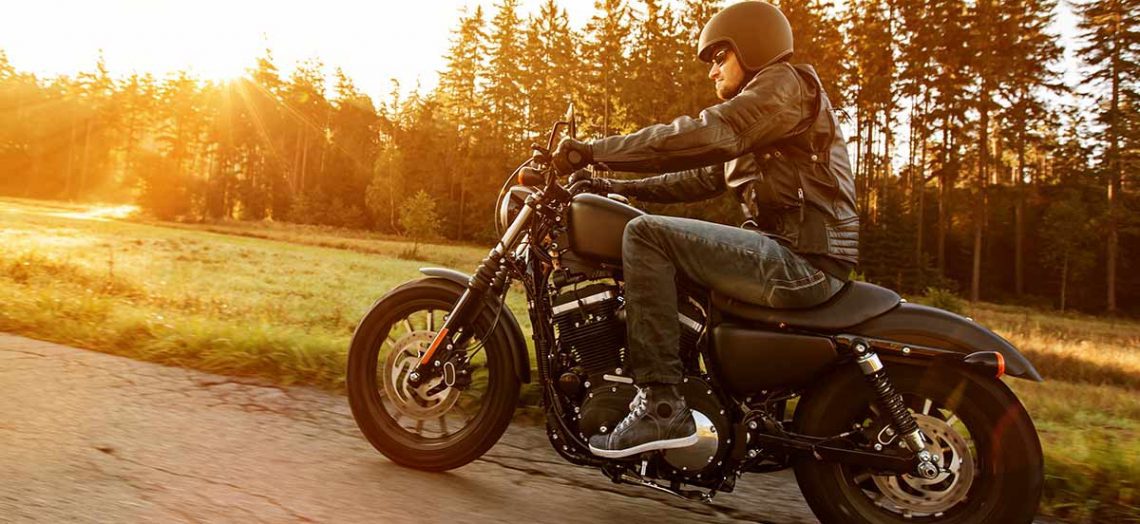 Getting a motorcycle loans with bad credit isn't impossible. However, not all lenders handle motorcycle loans, and among those that do, many won't support loans to people with bad credit. It should come as no surprise that lenders charge much higher interest rates on secured vehicle financing or unsecured personal loans to persons with subprime, poor or bad credit. For those willing to pay the price, there are even motorcycle loans for persons with previous bankruptcies.
The Borrower's Job: Persist with Lenders
Individuals with bad credit pay about 5 percent more on interest rates on motorcycle financing than those with good credit. Today's bad credit motorcycle interest rates hover from 10.99% to 15%, based on the terms and severity of the applicant's credit history. That alone makes negotiating with lenders the bad-credit borrower's top priority. Showing the lender a recent track record of financial improvement, responsible spending/saving, and steady employment can make a difference between approval and rejection, a massive interest rate and a more affordable one.
Bad credit borrowers should round up offers from online lenders, banks/credit unions, and dealers to compare rates and the small print regarding bad credit requirements. One way to boost the lender's confidence is to agree to monthly payments through automatic payroll deductions. Another is to see if the lender will reconsider rates if the borrower purchases insurance and an extended warranty to secure the value of the bike over the length of the loan.
Compare Motorcycle Loan Offers Now
Work on Your Credit
Turned down or can't afford the interest? Part of the try-try-again regimen in getting that dream bike is to improve credit scores and reduce existing debt. First, any prospective borrower needs to pull a free copy of their credit report at MyLendingTree. There can be mistakes in reporting of consumer data and credit history that can be remedied or settled with a little effort, raising the score accordingly. Federal law requires the credit agency to respond to the dispute letter within 30 days. The Federal Trade Commission shows consumers how to repair credit on their own.
Some lenders understand the distinction between a poor credit score based on little consumer history and one created by mismanagement. These institutions may make bad credit loans that reduce rates over the term as the borrower's credit improves. Finding these kinds of lenders, while rare, may be worth the search.
For persons with bad credit and high debt, short-term consolidation loans may provide a means of ramping up scores while cleaning up a rocky history. Consumer credit counseling organizations and non-profit agencies can be a good source for examining debt and consolidation options.
Get a Bad Credit Motorcycle Loan with a Co-Signer
Bad credit lenders may not require the borrower to come up with a friend or family member to co-sign for the loan, but a co-signer can help in convincing the lender that their money is more secure. It's important for the co-signer to understand that they are guaranteeing the debt and can be responsible for the full amount if the borrower fails to make payments.
Between comparison shopping different motorcycle lenders, improving your credit and possibly using a co-signer, you should be able to land a bad credit motorcycle loan and get the bike you've been wanting.