How Does LendingTree Get Paid?
LendingTree is compensated by companies on this site and this compensation may impact how and where offers appear on this site (such as the order). LendingTree does not include all lenders, savings products, or loan options available in the marketplace.
FICO Score vs. Credit Score
Updated on: September 24th, 2020
Editorial Note: The content of this article is based on the author's opinions and recommendations alone. It may not have been reviewed, commissioned or otherwise endorsed by any of our network partners.
If you consider "FICO Scores" to be synonymous with all credit scores, you're not the only one. People often use the two terms interchangeably, but a FICO Score is just one type of consumer credit score.
We explain just what a FICO Score is, how it's calculated and compare it to another popular scoring model, the VantageScore.
FICO Score vs. VantageScore
The first thing to note is that there are multiple versions of both the FICO Score and VantageScore as they are updated every few years The most recent versions for each scoring model are FICO Score 10 and 10T, introduced in summer 2020, and the VantageScore 4.0. Even as newer versions are released, many lenders are slow to adopt them, with the FICO Score 8 being the most used among lenders today.
Also know that your FICO Score numbers can vary depending on where you check them because the three major consumer credit bureaus, Equifax, Experian and TransUnion, each produce their own FICO Score. Depending on which bureau's data is being used to generate your credit score, that's why you may see different scores, as not all lenders report to all three credit bureaus and not all the account and payment data may be current.
When you apply for credit, such as a credit card, student or auto loan or mortgage, lenders typically view your credit reports and FICO Scores before making a decision. FICO's website claims the FICO Score is the most commonly used type of credit score, citing a 2018 Mercator Advisory Group Analyst Report that states more than 90% of lending decisions in the U.S. rely on a FICO Score.
Its competitor, the VantageScore, was introduced as a joint effort between the three credit bureaus in 2006. Unlike the FICO Score model, VantageScore doesn't generate a different score based on which bureau's data is being used. Instead, it relies on data from all three in a tri-bureau scoring model.
Among financial institutions in the U.S., "eight of the 10 largest banks and 32 of the 100 largest credit unions used VantageScore credit scores in one or more lines of business," according to a 2018 report by management consulting firm Oliver Wyman.
How your FICO Score is calculated
The following factors make up your FICO Score: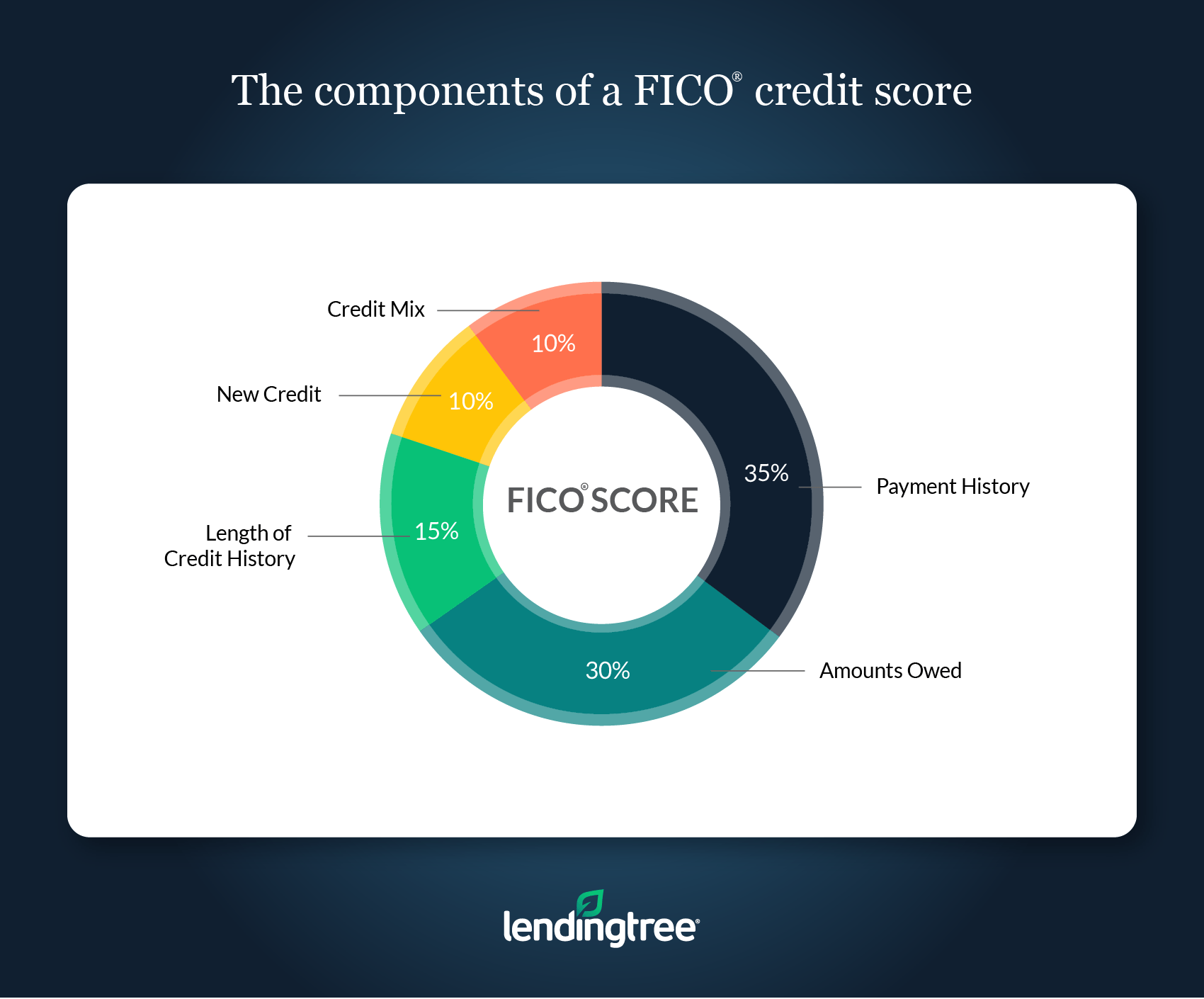 Typically, your FICO Score can range from 300 to 850. Some versions may have a different range, however. For example, the FICO Bankcard Score 8 has a range of 250 to 900.
The 5 Factors That Affect Your Credit Score
How your VantageScore is calculated
The following factors make up your VantageScore: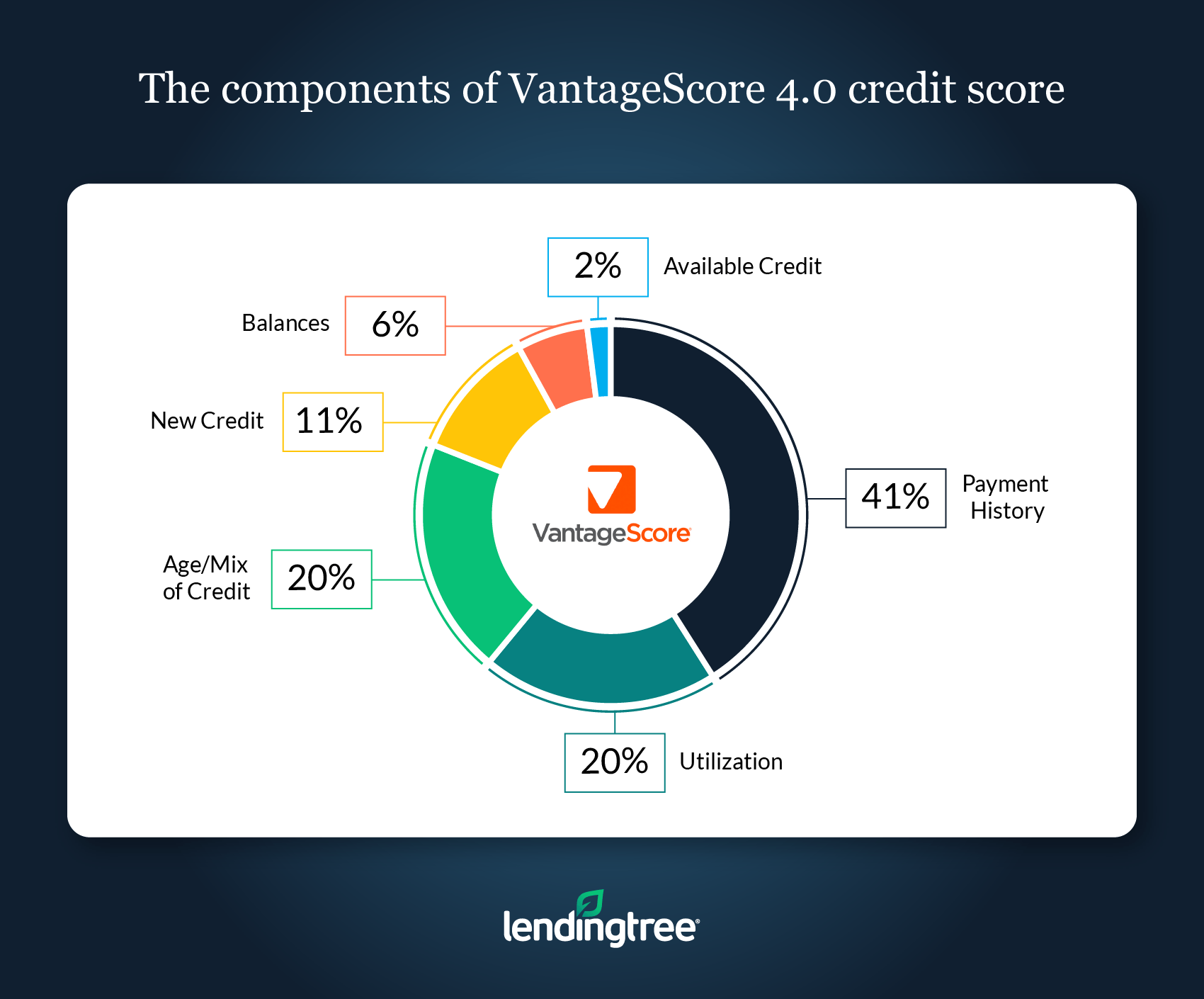 The most recent version of VantageScore, VantageScore 4.0, ranges from 300 to 850.
What is a good credit score?
FICO breaks down credit scores into five tiers: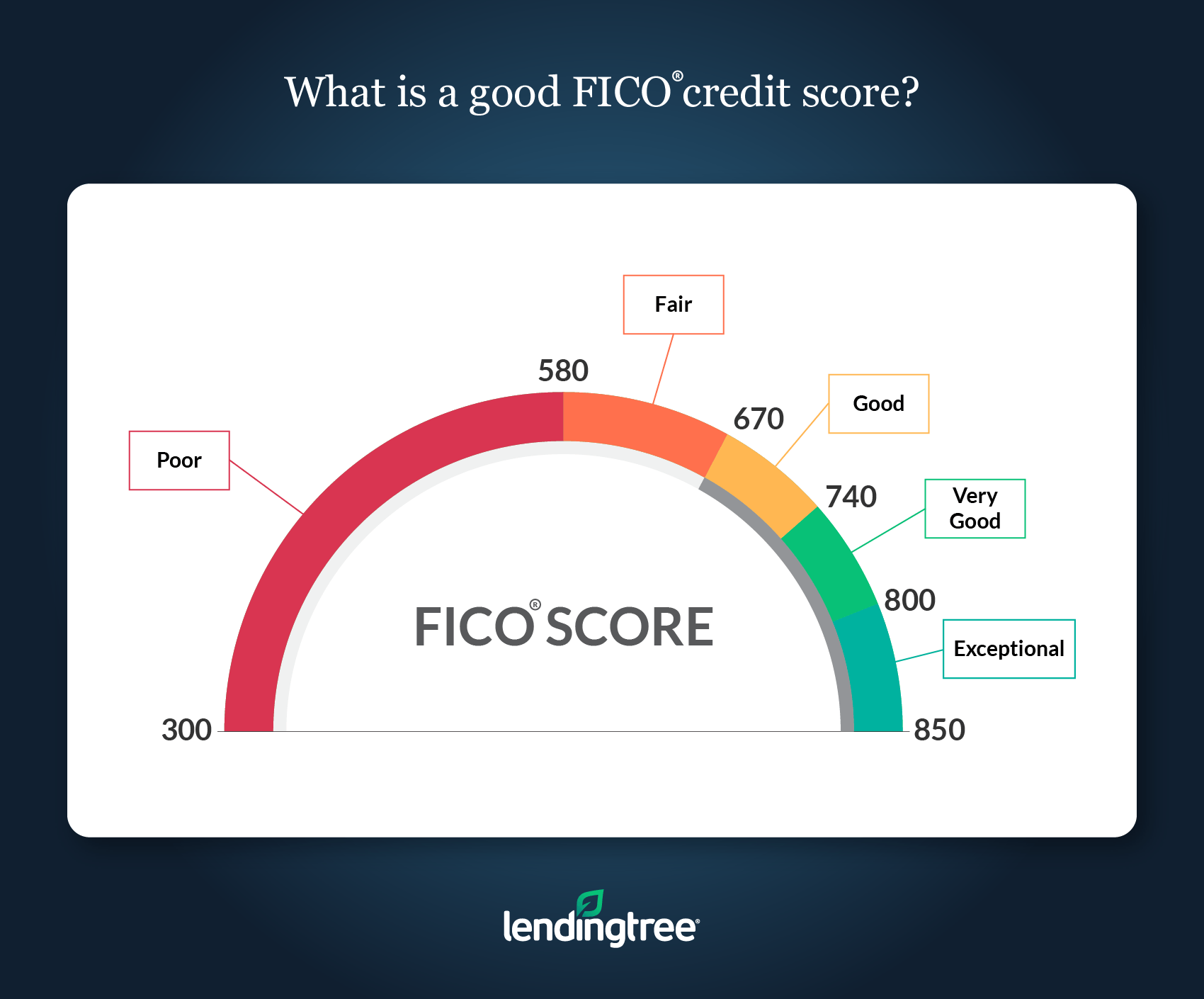 Lenders use credit scores to estimate the risk they may take on if they extend credit to you and help determine the interest rates on any products they may offer you. Typically, a "very good" credit score could be enough to qualify you for some of your best rates on credit products.
In addition to your credit score, lenders may consider other factors in determining your creditworthiness, such as your income, past relationship with the lender and/or your debt-to-income ratio.
Depending on what type of credit you're applying for, lenders may refer to different scores. For example, if you're applying for an auto loan, the financial institution might use one of these:
FICO Auto Score 2
FICO Auto Score 4
FICO Auto Score 5
FICO Auto Score 8
But when applying for a mortgage, the financial institution might reference one of these instead:
FICO Score 2
FICO Score 4
FICO Score 5
How can you check your credit score?
If you have a credit card from one of these issuers, you have free FICO Score access:
Bank of America
Barclays
Citi
Discover
USAA
Wells Fargo
If you have a credit card from one of these issuers, you have free VantageScore access:
American Express
Capital One
Chase
U.S. Bank
And if you don't have a card with any of the above issuers, you can still get a free credit score through:
Ways to improve your credit score
Whether you're looking to boost your FICO Score or VantageScore, these steps can help build credit:
Pay on time every time. Payment history accounts for 35% of your FICO Score and 41% of your VantageScore, making it the most important factor in building good credit.
Keep your revolving balances low. How much of your credit limit you're using is called "utilization," which accounts for 30% of your FICO Score. It's important for your VantageScore as well, weighing in at 20%. Financial experts advise keeping balances well below 30% of your credit limits.
Apply for new cards infrequently. While this won't weigh as heavily as your payment history and your utilization, it's still wise to apply for new credit sparingly. The older the average age of your accounts, the better for your score — and each time you open up a new card, it reduces that average age. Plus, credit card applications typically generate a hard inquiry, which will hurt your credit score approximately five to 10 points.
Note that the amount of time it takes before a mark falls off your credit reports varies for different actions. For example, if you apply for a new credit card and it generates a hard inquiry, your score should recover in a year and the inquiry will fall off your reports after two years. By contrast, a late payment can stay on your reports for seven years, even after you've paid it off.
Learn more about your credit score!