Understanding the FHA CAIVRS Report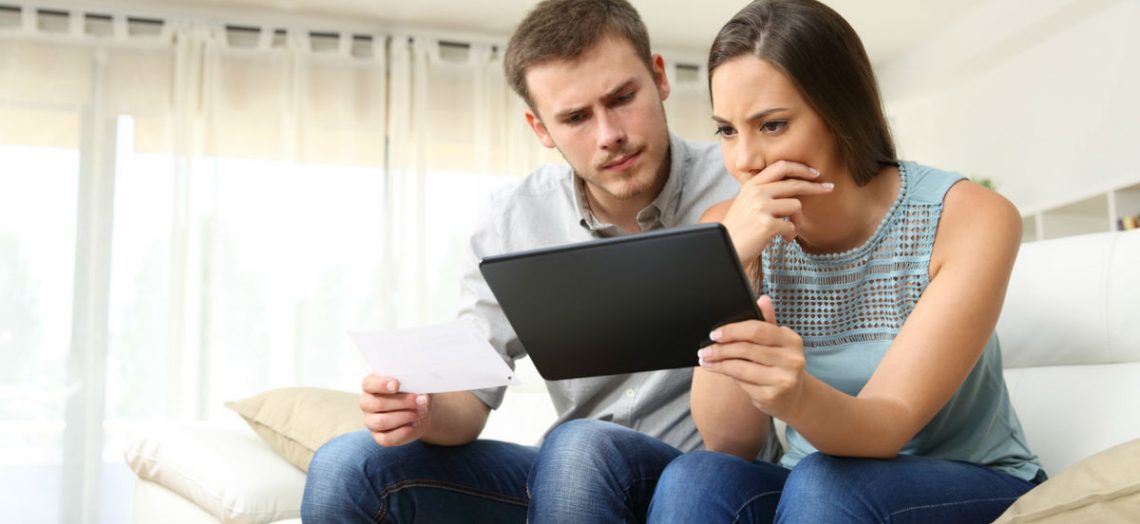 Government-backed loans, like those administered through the Federal Housing Administration (FHA), can help homebuyers with a less-than-stellar credit history get an affordable mortgage.
First, however, they need to get past CAIVRS, a little-known government database that can bring federal loan applications to a halt.
What is CAIVRS?
CAIVRS (pronounced KAY-vers), stands for Credit Alert Interactive Verification Reporting System, and it lists liens, defaults and outstanding debt owed to the some federal agencies. Private and government lenders administering federal loans from the FHA, the Veterans Administration (VA) and the Department of Agriculture (USDA) must screen applicants through this database, which is managed by the Department of Housing and Urban Development (HUD).
Even if your debt or credit issue is unrelated to housing — say, for instance, that you have outstanding federal student loans or an unpaid settlement to the Justice Department — your name will show up on the CAIVRS list.
If a loan applicant is on CAIVRS, the information will pop up during underwriting for a government-backed loan. Those on the list will be denied the government-backed loan until they are no longer delinquent on their outstanding debt to the government, and those who are on CAIVRS because they defaulted on a previous FHA mortgage must wait three years from when the FHA paid the insurance claim before applying for another one. (According to a HUD inspector general's report, HUD stopped reporting FHA claims to CAIVRS after three years because these debtors were no longer ineligible for new FHA single-family loans.) In some cases, borrowers who have defaulted on a USDA or VA loan within three years may not be able to get another government-backed loan.
What is CAIVRS for?
HUD founded CAIVRS in 1987 as a database of people who had defaulted on federal loans. Agencies that processed applications for federal credit initially had access to the database so they could identify applicants who were in default on federally backed loans or who had debts to other federal agencies.
Two years later, the federal government authorized financial institutions that processed federally backed loans to prescreen loan applicants using CAIVRS so the government could better determine if an applicant was creditworthy.
Today a number of federal agencies report information to the online-only database, and federal agencies that extend government-backed credit and private lenders that administer federal lending programs use CAIVRS to prescreen applicants. The database has come to serve several purposes:
It verifies that people participating in federal loan programs do not have outstanding debt or delinquency on other federal loans.
It helps private lenders using federal programs avoid extending credit to people judged to be credit risks.
It shows the public that the federal government is taking steps to collect on unpaid debt.
Once you have paid off your debt to the federal government or three years have passed since you defaulted on a federal loan, your name will be dropped from the list, said a HUD official knowledgeable about CAIVRS.
Who reports to CAIVRS?
Six federal agencies report information to CAIVRS. The majority of reports come from HUD, and the Department of Education also reports a lot of cases, the HUD official said. The Justice Department contributes the fewest cases.
Here are the reporting agencies and the type of information they give for the list.
HUD: HUD regulates the housing industry business and oversees the FHA, the largest mortgage insurer in the world. HUD reports borrowers who:
Are currently delinquent on an FHA-insured loan.
Have had an insurance claim paid on a loan made or insured on his/her behalf by HUD in the last three years.
VA: The VA offers several loan programs for veterans that help them get competitive or low interest rates and more flexible terms, such as low or no down payment. CAIVRS will include default, delinquency or insurance claims paid on federally backed loans acquired through VA programs and products such as the Native American Direct Loan (NADL) Program and Interest Rate Reduction Refinance Loans (IRRRL).
Department of Education (DOE): The Department of Education oversees programs for students and parents that provide federally backed loans to pay for college tuition and related expenses.
The department will report loan delinquencies, defaults and insurance claims paid on federally backed education loans.
USDA: The USDA's Rural Development Guaranteed Housing Loan Program issues no-down-payment loans for borrowers who live in qualifying rural and suburban areas. CAIVRS reports will include delinquencies, defaults and insurances claims on federally backed USDA loans such as Single Family Housing Direct Home Loans and Single Family Housing Repair Loans.
The Small Business Administration (SBA): The SBA delivers loans and loan guarantees to small businesses, and those who default or are delinquent on their debt are reported to CAIVRS.
The Department of Justice (DOJ): CAIVRS collects data on DOJ debtors, or people who have unsatisfied judgments — a court order to pay a debt. This can include delinquent debt that has been referred to the DOJ for collection through litigation or settlement.
Tax delinquencies and liens are not reported to CAIVRS. Those issues are handled separately by the Internal Revenue Service (IRS) and will show up on credit reports.
How to determine if you have a clear CAIVRS report
Currently, there is no way for individuals to find out whether they have a clear CAIVRS report, as access to the internet database is granted only to participating federal agencies and authorized private lenders that administer federal loan programs.
If you are applying for an FHA-backed loan, ask your lender to run a CAIVRS report first. This will let you know early in the process whether you need to pay other debts (or get creditor verification that you've paid a debt), because you cannot receive a federally backed mortgage if you're on CAIVRS.
If you are not in the process of applying for an FHA-backed loan, you can search for an authorized lender to request a CAIVRS search. Here's how the process works:
The lender will enter your name and Social Security number or tax ID into the online CAIVRS database.
HUD will send a clear confirmation code if the number is not in the database.
If your name is identified in CAIVRS, HUD will reply with the name of the agency reporting the issue, the defaulted debt's case number, the type of delinquency (for instance, a default, lien or judgment), and the telephone number you can call for more information or assistance.
How long do delinquencies stay on CAIVRS?
Delinquencies will stay on CAIVRS until they are resolved. That means the student loan you stopped paying 10 years ago that was never forgiven will get you on CAIVRS until you pay it off. At that point, your name will be removed from the list.
In the case of borrowers who defaulted on a previous FHA loan, as noted above, your name will remain on the list for three years.
Are there exceptions to this rule?
There are some exceptions to the CAIVRS rule that will allow delinquencies or defaults on federal loans without preventing you from getting a federally backed mortgage.
Assumptions: You will be eligible for for an FHA-insured mortgage if the buyer of your property assumed your government-backed loan and then defaulted on it. However, you must prove the loan was not in default when you sold it.
Bankruptcy: If your bankruptcy was caused by circumstances beyond your control, you may be eligible for an FHA loan. Such circumstances include a serious, long-term, uninsured illness or the death of the principal wage earner in your household.
Divorce: If your divorce settlement or legal separation agreement awarded the property to your ex-spouse, you may be exempt from the CAIVRS eligibility rule. The exemption will not be granted, however, if an insurance claim was paid on the mortgage in default before the divorce.
Disaster victims: If your loan was current before disaster hit, and any delinquency or paid insurance claim resulted from the effects of that disaster, you may be exempt from the CAIVRS eligibility rule.
What if you are on CAIVRS by mistake?
The HUD official said borrowers are rarely listed on CAIVRS in error. Typically, incorrect listings happen when someone's identity is stolen and used to originate a loan that becomes delinquent or goes into default.
These situations are resolved by a manual process, the HUD official said. Your lender can tell you which agency reported you, and then you can work with your lender and with the reporting agency to clear the error. You'll likely need to provide the lender and the reporting agency with proof that you did not originate the loan and do not owe that particular debt.
---
Featured Articles