What Is Escrow? Closing Your Purchase or Refinance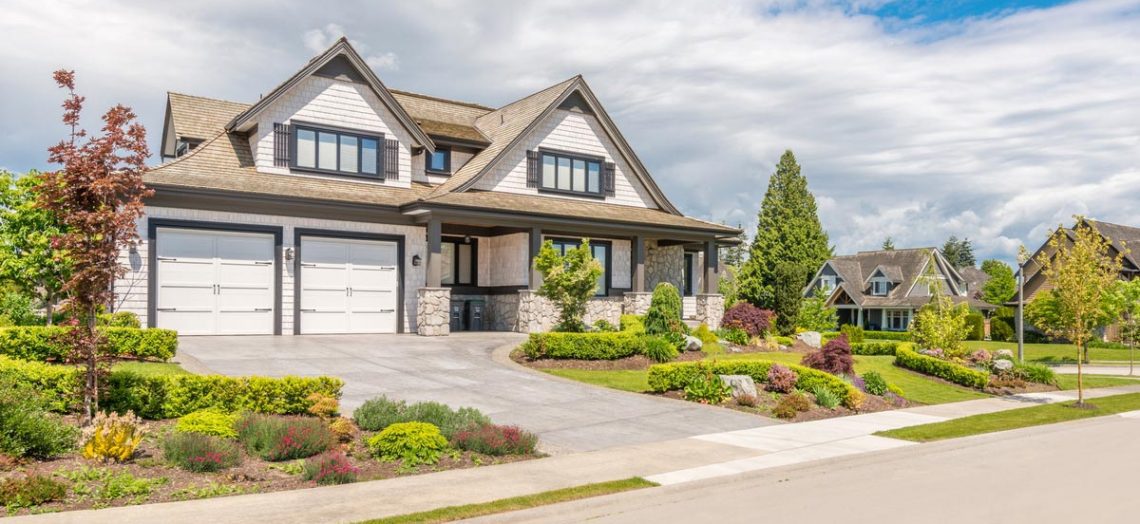 What is escrow? In general, it means receiving, holding or paying money for someone else. For example, many mortgage programs require that you include a portion of your annual real estate taxes and homeowner's insurance with your mortgage payments. The lender then pays your taxes or insurance premiums for you when they come due.
But that's not what most people mean when they ask, "What is escrow?" When you buy or refinance a home, someone — usually your real estate agent or lender — opens an escrow account on your behalf, because a lot of money may change hands before the transaction is final. Everyone involved needs to be confident that this money will be looked after until the refinance or purchase closes. Escrow agents may hold earnest money deposits, fees for home appraisals and inspections, property tax installments, real estate commissions, wire transfers from lenders and more. Escrow agents receive, track and disburse these funds according to the purchase agreement and mortgage requirements.
Closing Time
"Closing" your transaction means you will sign a final set of documents in the presence of a notary, attorney, escrow agent or title officer (depending on local custom), make any payments that are due, and receive any money you're owed. If you're completing a purchase, you'll get your keys. If you refinance your primary residence, there will be a three business day delay before recording, called a right of rescission. It gives you time to reconsider and cancel the refinance if you change your mind. If you choose to proceed with the transaction, the documents are filed with your county recorder's office and become a public record.
Sign Here
Absolutely do not rush the final round of signings. These documents obligate you, and you will be held responsible for whatever you sign. Ideally, your final documents won't differ much from the last set of disclosures you received. (You'll get revised copies of your documents any time there is a "material" change in your loan arrangement.)
If all goes as planned, the closing costs should come in as expected, you'll understand your documents and the signing will be just a formality.
Unfortunately, not all closings go as anticipated – miscommunication with your lender, misunderstandings on your part or mistakes by title companies happen. You can increase your chances of an uneventful conclusion by following these tips:
Request copies of your final document a few days before your actual closing. That way, you can read through them without feeling rushed by the other interested parties present at closing.
Signing this paperwork will create a legal obligation for you. If you are not satisfied with something or don't understand it, do not sign it.
Never make assumptions. If something isn't in writing, it doesn't exist.
Compare the charges and mortgage rate listed on your settlement statement (HUD-1 form) to the charges your lender listed on the last Good Faith Estimate you received — probably the one issued when you locked your mortgage rate.
Follow your lender's instructions exactly when you come in to sign the paperwork at closing. If you're asked to bring bringing a cashier's check for your down payment and / or closing costs, don't show up with a personal check or a bag of cash. You might also have to satisfy closing conditions — for example, you might have to furnish proof of a debt being paid off or a tax lien cleared. You'll also need proper identification and sometimes other paperwork, such as a power of attorney.
Compare Charges
One of the most important things you'll do at closing is making sure your charges are in order. By law, mortgage lenders must disclose your costs reasonably accurately. Closing costs are divided into three groups – costs that can't vary at all, costs that can vary by up to ten percent, and costs that can vary without limit (most of these are payments to vendors you select yourself).
Charges that cannot increase at settlement
Origination fees
Discount or premium points for a specific interest rate selected
Adjusted origination charges (after the interest rate is locked)
Transfer taxes
Charges that cannot increase in the aggregate by more than ten percent at settlement
This means the total of all these charges can't increase by more than ten percent over the total disclosed in the GFE. They are:
Required settlement services that the lender selects, such as appraisal services
Title services and lender's title insurance (if selected by the lender or if you use a company identified on the Settlement Owner's title insurance
Required settlement services (such as Pest Inspections) that you select from the Settlement Services Provider list
Government recording charges
Charges that may increase at settlement:
Required settlement services that you can select, if you select a service provider not on the Settlement Services Provider list
Title services and lender's title insurance, if you select a service provider not listed on the Settlement Services Provider List
Owner's title insurance, if you select a service provider not listed on the Settlement Services Provider List
Initial deposit for your escrow account
Daily interest charges
Homeowner's insurance
When costs change, your lender should provide you with an updated GFE within three business days – so closing shouldn't be accompanied by any ugly surprises.