Rent or Buy a Home: Which Is More Affordable?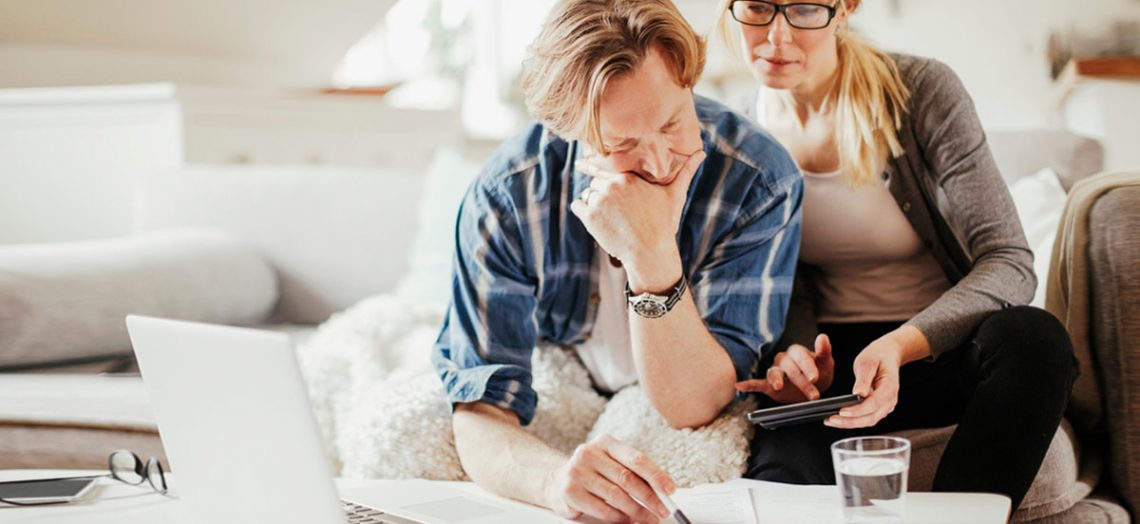 For many, buying a home is one of the biggest financial decisions they will make in their lifetime. Shifting from renting to owning a home is not a change you should take lightly.
"Think of renting as dating and buying a home like marriage in terms of the commitment that you are making to each," said Monica Dwyer, a CFP at Harvest Financial Advisors. "To get married, you want to make sure you are committed to the neighborhood, city and area, it should be a longer term plan, you should be confident that you really like what you are buying, and for the commitment, you will get the reward of building equity in your home, which for most people is the largest asset they own."
The choice to buy after renting will be driven in part by the housing market where you live and what's affordable in your area. Home prices have been on the rise since the end of the 2007-2008 financial crisis at a rate of about 6% year over year. Mortgage rates are also increasing. According to LendingTree's June 2018 mortgage offers report, purchase APRs for the average borrower are at 5.00%, the highest rate since March 2016.
For prospective buyers, this means that homes are less affordable and costs to own are higher. However, what's right for you depends on your location and a number of personal factors. We'll explore those here.
Renting vs. buying a home: Short-term considerations
If you are considering buying, it's important to look at the impact on both your short- and long-term finances and on your lifestyle. Here are a few things to think about for the next five years:
In many ways, renting offers more flexibility than homeownership. If you don't like your neighbor or your job situation changes, or you want to move across the country, the process of ending your lease is much simpler than selling a home.
If you don't have a solid credit history and financial cushion, buying may be more costly. There are mortgage options for a range of credit scores, but renting is a good way to build up credit and save for your down payment while you prepare to buy.
Job stability is important for prospective buyers. If your job requires you to relocate, or if there's a chance your income will fluctuate, a mortgage payment and other ongoing costs of ownership could become a burden.
If you don't spend much time at home, it may not make sense to invest in a larger, more expensive space than what you can rent.
Renting vs. buying a home: Long-term considerations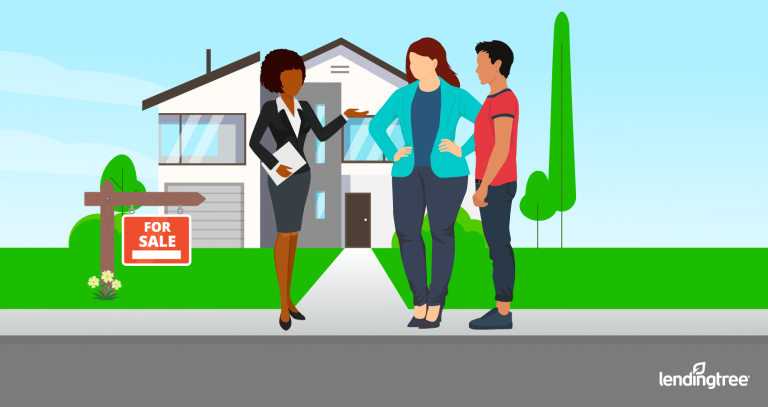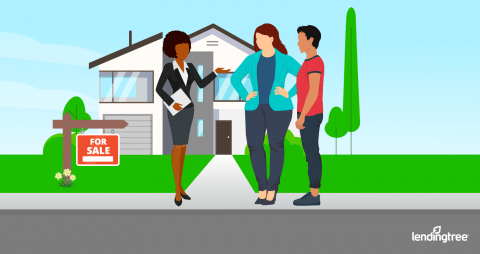 When looking at long-term considerations, prospective buyers tend to think of their homes as good investments in which they pay themselves rather than a landlord. Here are some things to consider for the next 10 to 30 years:
When your mortgage is up, you'll no longer have a monthly payment — you'll just owe taxes and insurance.
When you build up equity in your home, you can leverage that asset for other financial needs using a home equity loan, a line of credit or even a reverse mortgage.
The value of your home will likely appreciate over time and provide a return on your investment when you sell.
Interest on your loan may be tax-deductible if you exceed the standard deduction limits.
You have control over your property and how you use it, and you don't have to answer to a landlord.
Upfront costs: Renting vs. buying
The primary upfront costs of renting are the deposits required at the start of your lease. These will vary widely depending on your landlord or property manager's policies and the type of unit you live in, but you can expect to put up at least part of a month's rent as security deposit. Some places charge two months' rent — first and last — plus the full monthly amount for the security deposit, so you may need the cash to cover three months' worth of rent before you even move in. If you have pets, your landlord may require a deposit against any potential damage caused, and some rentals also require utility deposits.
The upside of rental deposits is that unless your landlord has to deduct for repairs, you'll most likely get your money back at the end of your lease.
If you don't have furnishings for your rental, this may also factor into your upfront expenses. However, some of these purchases will be discretionary, which means you can collect items over time.
The upfront costs of buying are more significant. Laura Gilman, a financial planner at KCS Wealth Advisory, said to expect higher spending over the first year or two, but as you settle in, your homeownership costs will become more consistent and predictable.
To start, mortgage closing costs, which include application, appraisal and attorney fees, as well as inspection, title and origination expenses, will likely total much more than a rental deposit when you compare prices in your area. You'll likely pay an average 2% to 5% of your home's value — an expense that can take several years to recoup. This means that if you don't stay in your home for very long, you'll lose money.
Then there are upgrades, both necessary and discretionary ones. Gilman noted that some upfront costs aren't fun but have to be made either before or soon after you move in — including structural repairs or patching leaks, or anything necessary to make your home safe and habitable. Many of these will come up during your inspection. New properties often require fewer major upgrades than older homes, she added.
Other cosmetic changes, such as painting and redecorating, can also factor into upfront costs, but they don't have to. Gilman recommends homeowners try not to get carried away with new furnishings and upgrades early on — instead, plan for one big project each year on top of being prepared for emergencies.
"I find that people are more measured when they plan for something, and then they tend to like it better because it's not an immediate purchase, it's not that instant gratification," she said.

Ongoing costs: Renting vs. buying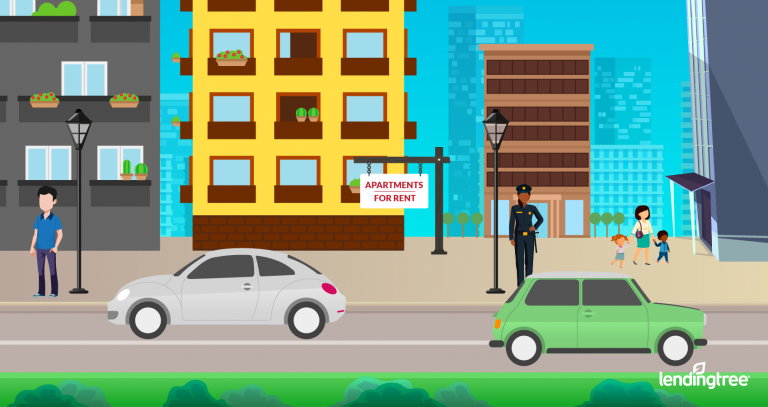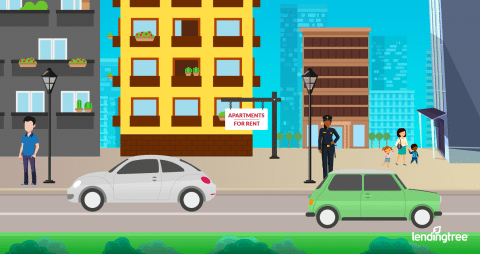 Renting and buying have a few similar ongoing costs: You'll be paying your monthly rent or mortgage (principal and interest) and, in most cases, utilities. Some rentals will have added monthly fees for parking, pets and amenities. From there, though, the ongoing costs of ownership will generally exceed those associated with renting. Here are a few expenses to keep in mind.
Mortgage and homeowners insurance: Depending on how much you put down on your home and the type of loan you have, you may have to pay a monthly mortgage insurance premium for part or all of your loan term. You'll also have a homeowners insurance policy to protect your investment, which is an additional cost.
Property taxes: While you can get a sense for this payment from your real estate agent, mortgage broker and tax records, know that property taxes may increase over time. Gilman also noted that in some states, taxes go up to fair market value at the time of sale, which means you may pay significantly more than the previous owner.
Homeowners association (HOA) dues: If you buy a condo or live in a neighborhood with an HOA, expect monthly fees that cover some maintenance and amenities.
Additional utilities or maintenance costs: Renters often don't have to pay for trash collection or water, but homeowners may be responsible for all utilities. Factor in pest control, lawn care and other upkeep of your property, as well as big-ticket items like roof repairs or replacing your water heater.
"The beauty of renting is that you don't have all those other costs, and if you have a good landlord, you don't have to worry about repairs because they tend to cover everything and you don't have to pay for it," Gilman said.
However, when you rent, you have very little control over your few ongoing costs. While your mortgage payments may not change over time (unless you have an adjustable-rate mortgage), landlords can raise rents and fees, and if you upgrade your rental yourself, that's money you won't get back when you move out.
The bottom line
There is no magic formula to determine whether you should rent or buy. It's important to look at hard numbers, but even if you can afford to purchase a home, it may make more sense to continue renting based on your financial objectives and current lifestyle. For example, if you don't have a stable job or aren't sure you want to settle down for five or more years in your current location, it most likely won't make sense to invest in property that comes with significant upfront costs.
"People have this inherent idea that it's always better to buy because you're investing in yourself, but I don't think that's true because of all these added costs, and people tend to move a lot," Gilman said. "People don't own homes for 30 years and then have the house paid off and go into retirement. That's what our grandparents did."
To determine what makes sense for you, research the housing market in your area, check out a rent vs. buy calculator, nail down your short- and long-term goals and consider consulting a financial planner or professional who can help you see the big picture.