Can You Use a Personal Loan for Your Home Down Payment?
Mortgage down payments
Putting money down on your house proves you have the disposable income and money management skills to handle the sometimes unpredictable costs of homeownership. Making a substantial down payment also allows you to establish equity in your home from day one.
Down payments on conventional mortgages can range from 3 percent all the way up the traditional 20 percent. There's no reason you can't put down more, but for most American households, coming up with 3 to 20 percent is challenge enough.
Can I use a personal loan for a down payment?
You will almost never be able to use a personal loan for a down payment on a house. Shawn Proper, senior vice president of mortgage and consumer lending at Mars Bank, explains why.
"One of the things we are required to do as a part of the underwriting process is verify outstanding debt and credit inquiries from the past three, six or 12 months," Proper says.
Personal loans are unsecured debt — meaning there's no collateral for the bank to collect should you default. On top of that, taking on new debt can alter your debt-to-income ratio.
To qualify for a mortgage, the amount of debt you carry versus the amount of income you bring in generally must be below 50 percent . Taking out a personal loan changes this ratio; you may no longer qualify for a mortgage, and if you do, you may be offered less favorable terms.
Technically, you could take out a personal loan more than 12 months prior to your mortgage application, but Proper doesn't recommend it.
"There are a number of other ways to come up with a down payment," he says. "With the number of loan products available today, borrowers shouldn't need to turn to a personal loan."
Why your down payment matters
Traditionally when people think of a down payment, they may think they'll need 20 percent of the loan value. While you don't technically have to hit 20 percent, there is good reason for this advice.
If you put less than 20 percent down on your mortgage, you're required to pay for private mortgage insurance (PMI) until you do. This added cost can mean you spend more money over time — even if you have to come up with less at the outset.
Proper says that on a conventional mortgage, your lender is required to notify you when you reach 20 percent equity. At that point, you can cancel your PMI. If you don't, when you hit 22 percent equity, it will be automatically canceled for you.
He also notes that putting less than 20 percent down often results in higher interest rates, further increasing your costs. You can use this mortgage calculator to see how your down payment can affect what you pay for a home loan.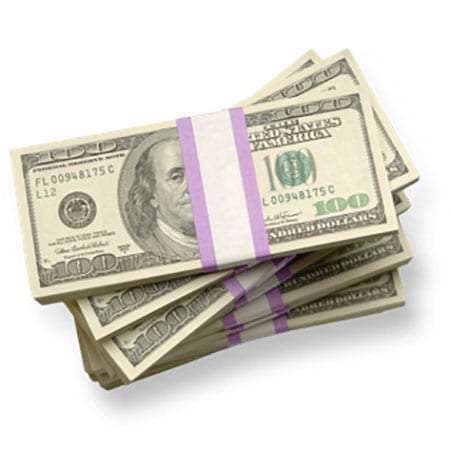 Ways to obtain a down payment for a mortgage
Taking out a personal loan for a mortgage down payment is not a viable option if you're trying to get your foot in the door as a homeowner. The good news is that there are plenty of other alternatives.
Other mortgage options if you don't have much for a down payment
While on a conventional mortgage it is ideal to have 20 percent down, there are other types of mortgages that don't require such a hefty down payment.
Use alternatives to personal loans for your down payment
Personal loans are not a good option for a down payment on a home, but there are plenty of other attractive alternatives. Between grants, gifts from family, low-down-payment loans and good, old-fashioned savings, there are plenty of ways to get money for a down payment — regardless of which type of mortgage you pursue.
This article may contain links to MagnifyMoney, which is a subsidiary of LendingTree.