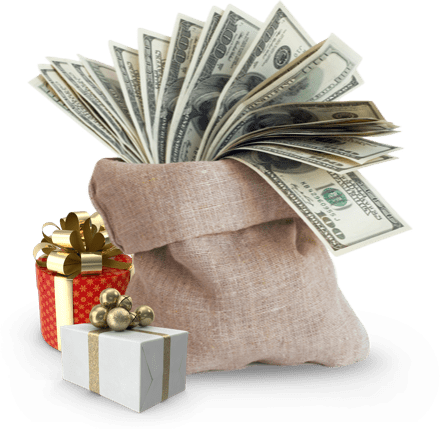 Holiday Loans
Get a Holiday Loan by shopping unsecured loan offers. Also called personal loans or signature loans, they involve borrowing money without putting up any collateral. LendingTree personal loan offers allow you to shop for the best rates and terms for personal loans up to $50,000.

Need extra cash for the holidays?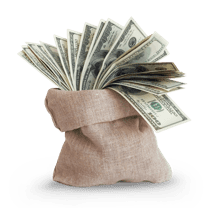 What is a holiday loan?
There's no shopping like shopping during the holiday season, but funds can sometimes run low while there are still plenty of items on your shopping list. A holiday loan can help bridge the gap between your gift list and your bank balance. Holiday financing can help to pay for holiday travel, gifts, or even a party for family and friends.
Holiday loans are personal loans issued by financial institutions such as banks and credit unions. To be clear, a holiday loan is not a payday loan or cash advance loan. The Federal Trade Commission (FTC) warns that while short-term loans can provide cash for emergencies, they also come with very high interest rates and fees. A personal loan that you can use for holiday expenses carries a lower interest rate. When shopping for holiday finance options online, verify that lenders are offering unsecured personal loans and not short-term payday loans.
Holiday loan options
Draw up a holiday spending budget and do your best to stick to it. The Consumer Financial Protection Bureau (CFPB) notes that personal credit lines typically have variable interest rates which can change as specified in your loan documents. This creates a 'question mark" in your budget planning as the interest rate for a personal credit line may increase or decrease. Read loan documents carefully before signing to establish how often, and by how much, a variable interest rate can increase at each adjustment.
Personal loan:
It's important to have a budget for holiday spending, but it's easy to fall short of funds during the hectic holiday season. An unsecured personal loan can provide cash at reasonable interest rates that are often half of those that you would see with credit cards. These holiday loans can be used for just about anything and you can receive anywhere between $1,000 and $50,000. These loans can also be used to help pay off other high-interest debts, such as a credit card that you used for some early shopping. Personal loans typically have a fixed interest rate and are structured with equal payments made over a specified time period, making it easier for you to pay off the debt in a timely manner.
Personal line of credit:
This option can be risky if you're not careful with budgeting, but it also offers the benefit of paying interest only on amounts drawn against your credit line. A personal credit line can take care of holiday finance needs as needed; after the "draw period," or time allowed for using the credit line expires, you'll have to repay what's owed against your credit line or extend the credit line. In some cases, it may be necessary to refinance from one credit line to another. A personal credit line provides a convenient source of cash to back up your holiday spending plans and allows for you to only borrow exactly what you need, but it can also lead to excessive spending.
Featured Personal Loan Articles