How Does LendingTree Get Paid?
LendingTree is compensated by companies on this site and this compensation may impact how and where offers appears on this site (such as the order). LendingTree does not include all lenders, savings products, or loan options available in the marketplace.
How to Negotiate Medical Bills
Updated on: February 4th, 2020
Editorial Note: The content of this article is based on the author's opinions and recommendations alone. It may not have been previewed, commissioned or otherwise endorsed by any of our network partners.
The cost of medical care in the U.S. is a hot button topic that weighs heavily on patients and health care providers alike. In 2018, the average American household spent $4,968 on health care, amounting to 8.1% of total monthly expenses, according to the Bureau of Labor Statistics.
If you're struggling to pay oversized and overdue medical bills, you're not alone. Fortunately, there are ways to have your medical bills lowered or eliminated completely.
7 ways to negotiate your medical bills
1. Try negotiating before treatment
2. Shop around to find cheaper providers before your service
3. Understand what your insurance covers ─ and what it doesn't
4. Request an itemized bill and check for errors
5. Seek payment assistance programs
6. Offer to pay upfront for a discount
7. Enroll in a payment plan
1. Try negotiating before treatment
Under certain circumstances, say an emergency room visit, you're not going to have much say in the cost of your treatment. But if you're getting a planned surgery or procedure, then it's possible to negotiate your medical bills before you undergo treatment.
Get in touch with the hospital's billing department to get an estimate of how much your procedure will cost
Present this information to your insurance provider to get an estimate of what your plan will cover
Once you know how much you'll be responsible for, have a candid conversation with your hospital's billing department to let them know how much you can afford.
The billing department may recommend setting up a payment plan or applying for payment assistance programs, depending on your situation
Don't be afraid to ask questions like, "Is this procedure necessary?" or "How much will it cost?" After all, hospital procedures are still transactional, and you are the customer. You should know if your treatment will leave you in debt.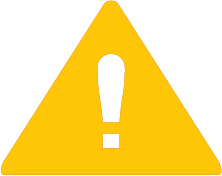 Tip: Call your health care provider rather than emailing them. It's much more efficient to negotiate medical bills over the phone than over email. Make sure you write down the time and date of your phone call, as well as the name of any representatives you speak with.
2. Shop around to find cheaper providers before your service
It's common for insurance companies to offer cost estimates for services. Some companies, like UnitedHealthcare and BlueCross BlueShield, offer cost comparison tools to help you find the best price on a service you need.
If your insurance provider doesn't offer this service, you could try a third-party website, like Healthcare Bluebook and GoodRx. These free tools allow you to compare the cost of treatment and prescription medicines.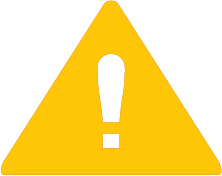 Tip: Cost should never be the top consideration when deciding where to go for healthcare services.
3. Understand what your insurance covers ─ and what it doesn't
To be able to properly review your health care bills, you should know what is and is not covered under your insurance policy. Without this information, you won't know how to negotiate a hospital bill.
Request a Summary of Benefits and Coverage from your health insurance company to find out where you stand when it comes to coinsurance, deductibles and more.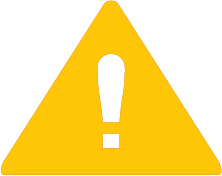 Tip: You can use this table as a reference to better understand your insurance coverage:
Insurance definitions to know
Coinsurance
The percentage of health care costs that each party must pay after the deductible has been met. For example, your insurer may cover 80% after you've met the deductible, leaving you with 20% coinsurance.
Copay
A fixed amount that you pay for a covered health care service after you've met your deductible. You may be charged $20 for a primary care physician visit and $40 for a specialist visit, for example.
Deductible
A fixed amount that you contribute toward medical costs before your insurance provider starts to pay in a given year. With a $1,000 deductible, you pay the first $1,000 of services out of pocket.
In-network provider
A healthcare provider that has contracted with your health insurer to provide services at a discounted rate.
Out-of-network provider
A healthcare provider that is not partnered with your health insurance company. Out-of-network care is more expensive than in-network care.
Out-of-pocket maximum/limit
The maximum amount that you have to pay for covered services in a plan year. After you meet this amount, your insurer will pay 100% of the costs of covered benefits. For 2020, the out-of-pocket limit for a Healthcare.gov marketplace plan is $8,200 for individuals and $16,400 for families.
4. Request an itemized bill and check for errors
After your care, you'll receive an Explanation of Benefits (EOB) from your insurance company and a statement from your health care provider. An EOB is not a bill, and it may be updated as your claim is processed. Never pay an EOB without receiving a bill from your provider and without reviewing it for errors.
5 common medical bill errors to watch out for
Charges for preventive care
You may be charged for your primary care physician visit if you discuss things that are outside of the bounds of preventive care, such as discussing treatment for a specific health concern or condition. However, you may be billed for an office visit in error, so it's always good to double-check.
Inaccurate insurance reimbursement
Occasionally, your insurance company will accidentally deny claims for certain services that should be paid out by insurance. Your insurance company may also cover less than what they are obligated (only 70% instead of 80%, for instance).
Double billing
This might happen if someone at the billing department submits a claim without first checking to see if the service has been paid for.
Incorrect codes
It's easy for a doctor or another health care provider to enter the wrong code, resulting in less coverage and higher medical bills.
Incorrect patient/provider information
A claim may be rejected if the following information is incorrect:

Patient's sex, name, date of birth, or insurance ID number
Provider's address, name or contact information
Insurance provider's policy number or address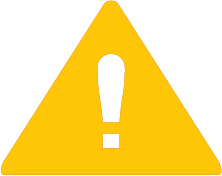 Tip: Before your treatment, make sure all labs, anesthesiologists and other ancillary services that your provider uses are in-network. Six states ─ California, Connecticut, Florida, Illinois, Maryland and New York ─ prohibit out-of-network providers from charging out-of-network rates when performing care in an in-network setting.
5. Seek payment assistance programs
Check with your health care provider (meaning the hospital's or lab's billing department) to ask about any financial assistance and charity programs they offer. Hospitals have a standard procedure for helping people who can't pay their bills. Some hospitals even have an uninsured discount for patients who don't have adequate access to medical insurance.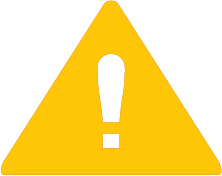 Tip: USA.gov recommends also contacting your state or local social services agencies to see if you qualify for health care assistance relevant to your area.
6. Offer to pay upfront for a discount
This option won't be available to everyone, but if you have the funds to pay most of your medical bill upfront, try to make a deal. Call up the billing department and offer to pay most of the bill immediately. Consumer Reports estimates that you could save 20% off your bill using this method.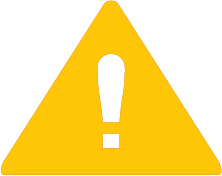 Tip: Ask to speak with someone at the billing department who will have the authority to be able to cut you a deal. Write detailed notes of all your calls, including who you spoke with and when.
7. Enroll in a payment plan
Health care providers typically offer no-interest repayment plans so they can recover the cost of services from patients over time instead of in one lump sum. Often, these programs are offered to anyone who needs them (and are a better alternative to medical loans), so you won't have to meet certain eligibility requirements like you would with payment assistance programs.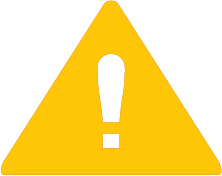 Tip: It's important that you don't agree to a payment plan that you can't afford to stick with. If you are unable to make the monthly payments, then your hospital bill may be sent off to a collections agency. Instead of trying to negotiate bills in collections, speak with the hospital's billing department first.
How do you pay for medical bills?
Use your FSA or HSA
Pay medical bills with a credit card
Refinance your debt with a personal loan
File for bankruptcy
Refusing to repay your medical bills
Use your FSA or HSA
Through your health insurance provider or employer, you may have a health savings account (HSA) or a health care flexible spending account (FSA) that you can use to pay for outstanding medical bills.
An HSA is a personal bank account to help you pay for medical-related expenses. You may be eligible if you sign up for a high-deductible health plan that meets standards set by the IRS. An FSA is an account that's offered through your employer, and you may have to use the funds within the year if they don't roll over.
Both an HSA and FSA accounts have tax advantages that essentially mean you get discounted care when you use them to pay for medical services. However, if you don't already have one of these accounts, then you certainly won't be paying for your medical bills with this type of funding.
Pay medical bills with a credit card
This can be done, but keep in mind that you'll more than likely be paying interest on top of your hospital bills if you go this route. According to CompareCards, a subsidiary of LendingTree, the average APR offered with a new credit card was 20.44% as of Jan. 20, 2020
However, there are a few strategies you can apply to pay no interest on your medical bills, even using a credit card.
Medical credit cards, like CareCredit and the AccessOne MedCard, offer special 0% interest financing lasting a set amount of time (such as 12 or 24 months, depending on the purchase). If you can't pay off the purchase within this time frame, you may qualify for reduced-interest financing ─ or else you're subject to sky-high interest rates and back-interest.
A credit card with an introductory 0% APR period is another option, if you have good to excellent credit. Repay your balance during the introductory period to avoid interest charges on your purchase. These no-interest periods typically last from six to 18 months, which could give you a good cushion for paying back medical debt.
Not everyone will qualify for a credit card that has a zero-interest introductory period, especially applicants with lower credit scores. Another downside: If you don't pay off the balance within the promotional period, you may have to pay back-interest on your purchases dating back to the time you charged the credit card.
Refinance your debt with a personal loan
You could also consider paying off your medical bills using a personal loan. A personal loan is an unsecured loan that can be used to pay for nearly anything, including medical bills. Consider the pros and cons of this financing option in the table below:
Paying medical debt with a personal loan
Pros
Cons
You can pay off your medical debt without your bills being sent to collections.
You'll pay interest on the loan, while some other medical financing options have zero interest.
Average APR offers are low for prime borrowers:

720+ credit score: 7.63%*
680-719 credit score: 11.88%*
660-679 credit score: 18.53%*

Average APR offers are high for subprime borrowers:

580-619 credit score: 65.70%*
560-579 credit score: 105.39%*
Less than 560: 113.62%

Personal loans are unsecured, so you don't have to put up any assets as collateral.
You may be subject to fees, such as loan origination fees or a prepayment penalty if you pay off the loan before its maturity.
You'll have a fixed APR and monthly payments, so you'll always know how much you owe.
The downside to fixed payments: You risk taking out more debt than you can afford to pay back.
* According to LendingTree customer data for Q4 2019
If you have equity in your home or a 401(k), you could also consider taking out a home equity loan, home equity line of credit or 401(k) loan. These options may offer lower APRs, but it also means that you'll use your home or your retirement account as collateral.
File for bankruptcy
Two-thirds of people who claim bankruptcy do so because of overwhelming medical bills, according to a 2019 article published in the American Journal of Public Health,
This option should be a last resort for people who owe a significant amount of medical debt. But for some consumers, filing for bankruptcy is the right choice when faced with burdensome medical bills with no way to pay them back.
Filing for bankruptcy is a complicated decision, so make sure to weigh your options and speak with a financial professional before you take this step.
Refusing to repay your medical bills
Unfortunately, you can't really decide not to pay for a service based on principle.
When you have an unpaid medical debt, your creditor will send your bill to collections. The immediate result of that is a ding on your credit profile. If you still don't pay, you can be sued by the debt collector or service provider, which means that you'll likely have to hire an attorney (optional) and go to court. If you're found liable for the debt, the court may issue an order to garnish your wages.
So unless you're interested in being consumed by a civil court lawsuit, then refusing to pay your medical bills isn't really an option.