5 Questions to Ask Yourself Before Applying for a Personal Loan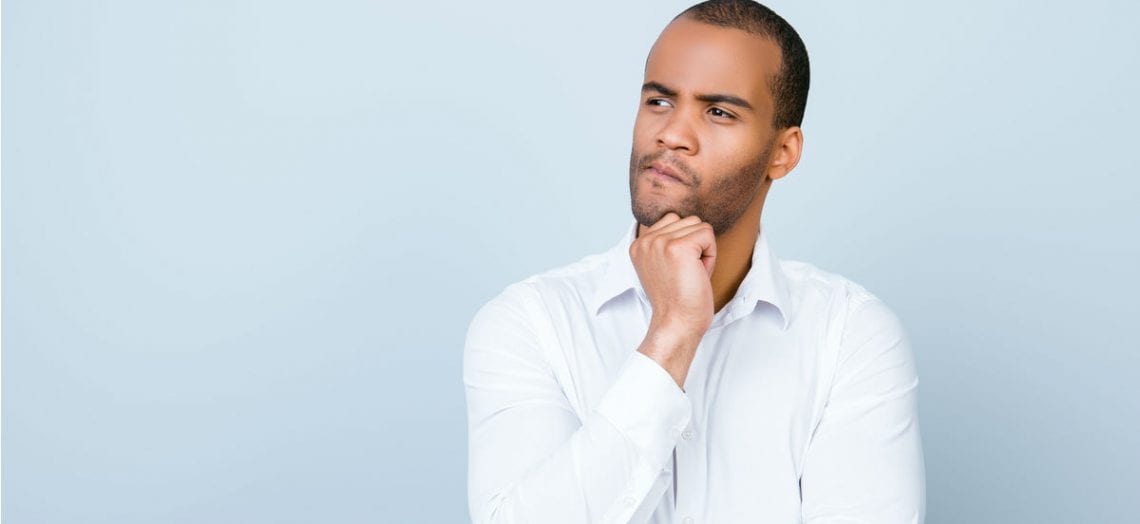 There are many reasons why you may consider obtaining a personal loan. You may be facing an unexpected expense, such as a car repair or medical emergency, or need money to cover the cost of a wedding or other big purchase. Or you may want to consolidate high-interest debt with a personal loan.
No matter what the reason is, you don't want to blindly apply for a loan. Here are five questions you should ask yourself before applying for a personal loan.
1. Is a personal loan right for you?
Taking out a personal loan is a decision you should carefully consider. While the funds may help you out of a tight financial spot, you also have to consider the loan application process and terms so you can pay the money back.
This means that it's important to determine whether the decision will pay off in the long run and whether the pros will outweigh the cons.
The best way to do this is to get clear on why you want to borrow money in the first place. Think about how urgent your need or want is and if a personal loan would be the best option. Also, consider whether or not the loan will help improve your situation in the long term.
For example, a personal loan may not be the best choice to fund your vacation or a car down payment. Instead, you may be able to find cheaper ways to travel or delay buying a car so you can save up a down payment on your own.
The average 60-month car loan was 4.79% in September 2018, according to Statista, which gathers market and consumer data. Assuming you saved up a $5,000 down payment for a $15,000 car and you have excellent credit, you would pay a little under $1,500 in interest over a 60-month loan. If you need a personal loan for that down payment, you'll be paying off two loans with interest for your car — that could wreck your finances.
On the other hand, a personal loan may be a solid option if you're looking to consolidate debt, or need money to cover a medical bill, repair your home or cover another expense you can't afford on your own.
If you have high-interest credit card debt, for example, consolidating those debts with a personal loan may help you save money on interest. You could also have just one loan payment to make each month, instead of multiple payments on multiple credit cards.
And if medical bills are piling up and may soon end up in collections, a personal loan can help provide you with some relief and, perhaps, a lengthier payment plan to accommodate your budget.
As you can find personal loan lenders that will allow you to apply for funds online, this loan option could be an attractive and convenient way to handle expenses and consolidate debt.
2. What is your credit score?
Your credit score plays a major role in your ability to get approved for a loan. Lenders use it to help them determine what loan terms they can offer you. The lowest market rates are often reserved for the borrowers with the highest credit scores.
This means that if your credit score is poor, you may not find much benefit in taking out a personal loan, especially for debt consolidation. If the interest rate and fees are high, you'll end up paying a significant amount of money back compared to what you initially borrowed.
LendingTree's personal loan marketplace features personal loans with APRs as low as 3.99%. That's a wide gap. According to August 2018 data from the Federal Reserve, the average interest rate on a credit card was 14.38%. For 24-month personal loans, it was 10.12%. If you were to nab a personal loan with a 4.99% rate and use it to consolidate credit card debt, you could save a lot of money on interest. However, if you only qualify for a high rate on a personal loan, though, you may need to reconsider your loan options.
You can check your credit report for free by going to AnnualCreditReport.com. You can also check your FICO score for free with My LendingTree.
If your credit score does need improving, try to take the time to rebuild your credit or find a cosigner who has good credit to help you obtain a personal loan.
3. Can you afford to take on new debt?
While the idea behind a personal loan is to help you obtain the money you need in a reasonable time frame, lenders also need to make money.
That means a personal loan can come with extra costs outside of interest charges. Personal loans may come with an origination fee, which is issued by the lender to process the application. This is charged, either as a percentage of the loan (usually between 1% to 5%) or as a flat rate, and deducted from the total loan amount.
Other potential fees include an application fee, a prepayment penalty (if you pay your loan off early) and late fees.
You can certainly avoid some of these fees by doing things such as by:
making sure your lender doesn't charge a prepayment penalty
asking to have the application fee waived (if there is one)
setting up automatic payments so you don't have to worry about late fees
However, you'll want to factor in costs such as the origination fee. In many cases, your origination fee will be deducted from the money you borrow. So if you need $10,000 to cover a medical bill and have to pay a 3% origination fee, you'll need to borrow $10,300 in total to ensure you receive the full $10,000 and cover the fee.
You should also consider the burden a monthly loan payment could have on your budget. Use LendingTree's loan calculator to help you determine whether or not your budget can handle the added expense.
If you're unsure about how much money you have coming in and going out each month, you may first want to establish a budget before taking on additional debt.
4. What loan terms are you looking for?
All personal loans are not the same. You should comparison shop for lenders and consider such factors as:
Secured or unsecured loans
Fixed or variable rates
Minimum and maximum rates
Loan amounts offered
Available term lengths
Fees
Although personal loans are often unsecured, you may encounter secured loans. A secured loan requires you to put up collateral, such as your car or another personal asset in order to qualify for the loan. Unsecured loans don't require collateral but may charge a higher interest rate as a result of the higher risk the lender takes on.
When it comes to your rate, your loan may have a fixed rate, meaning it remains the same throughout the loan term. Or you could have a variable rate that changes over time and according to market conditions.
A variable rate could cause your minimum monthly payment to increase or decrease over time. However, variable rate loans may also have interest rate caps that limit how high your rate can be at each adjustment period over the life of the loan. If your budget is tight, a variable-rate loan may not be a good option.
As different lenders offer varying loan terms and interest rate ranges, you should carefully consider your options. A lower-rate loan isn't necessarily better, for example, if the lender charges a slew of hidden fees. And if you want to pay off your loan quickly, you may prioritize lenders that don't charge prepayment penalties or offer shorter loan terms.
5. What type of lender do you want to work with?
When shopping for a personal loan, it's important to compare several types of lenders to make sure you find the best fit for your needs. You can obtain a loan from a bank, credit union, or online lender.
Big banks and local community banks may offer a variety of personal loan options, and if you have an existing account, you may even be able to apply online without even entering the branch. Large lenders like Wells Fargo and Goldman Sachs Bank USA also offer personal loans with no origination fees or prepayment penalties. The major downside is that they may not be the best option if you have a limited credit history, given banks' strict eligibility guidelines for a personal loan.
Credit unions are known for working with borrowers who have bad or fair credit but still want a personal loan. This is also a great place to start if you're looking for a smaller, low-interest loan. To apply for a loan, you need to be a member. However, you can benefit from low fee and low-interest rate options: for example, PenFed, a popular credit union, offers no-origination fee loans with interest rates as low as 6.49%.
Obtaining a personal loan through an online lender is a viable option, as long as you won't miss having someone to speak to face to face. Online lenders set themselves apart from traditional lenders by offering an easy and streamlined application process to help you get your money faster.
Some online lenders are geared toward people with great credit, while others aren't. For example, peer-lending sites allow borrowers with less than perfect credit scores to obtain a loan at a moderate rate and term.
Still, you'll need to be careful and consider the fees associated with a personal loan through an online lender. Another drawback is that some online lenders don't service loans in all 50 states.
Finding a personal loan
Once you know whether or not a personal loan is right for you and what you are looking for from a lender, you can begin searching for and comparing loan offers. By inputting information such as your employment status, income, and zip code, you can review loan offers on LendingTree.
A personal loan can be a useful financial tool, if you know what you want out of one and understand how best to use one. As you consider lenders and loan terms, keep your financial goal and budget in mind. Don't borrow more than you need, and use your funds responsibly — that way, you won't burden yourself with unnecessary debt.