How Does LendingTree Get Paid?
LendingTree is compensated by companies on this site and this compensation may impact how and where offers appear on this site (such as the order). LendingTree does not include all lenders, savings products, or loan options available in the marketplace.
Should You Use a Personal Loan for Investing?
Updated on: July 30th, 2021
Editorial Note: The content of this article is based on the author's opinions and recommendations alone. It may not have been reviewed, commissioned or otherwise endorsed by any of our network partners.
Using a personal loan for investing might be tempting, but it could involve substantial risk. Not only is there the chance your investments could lose value, but you'll also have to pay the loan back with interest.
That said, you may be considering taking out a personal loan to invest anyway. Whether there's a real estate investment opportunity you feel is too good to pass up, or you simply want to invest in stocks, taking out a personal loan can give you access to the cash you need.
Here's what you should know before using a loan for stock trading or other investments.
When using a personal loan for investments might make sense
Why is taking out a personal loan to invest in the stock market so appealing? Depending on your eligibility, personal loans can give you quick and easy access to cash. They're typically unsecured, meaning you don't need to back the loan with collateral.
Instead, lenders look at your credit score, credit history and income to decide whether to issue you a loan and determine your interest rate. Unlike personal lines of credit, personal loans give one-time access to a lump sum of cash.
Depending on your creditworthiness, you could take out a personal loan for up to $50,000 or more, and you could have up to 12 years to repay the loan (depending on the lender). Personal loans can be processed quickly, and some lenders even offer same-day funding.
There may be some specific situations where using a personal loan for investing makes sense. Here are three scenarios where it could pay off:
1. You can leverage your good credit for low rates
If you can qualify for a personal loan with a low interest rate, then what you pay in interest charges can be less than your return on an investment. This way, you'll be making money on your debt.
Some of our personal loan partners offer APRs as low as 2.49%. However, lenders typically reserve their lowest rates for applicants with excellent credit scores and credit histories. If you do have very good or exceptional credit — meaning your credit score is 740 or above — you'll have a better chance of getting low rates compared with a borrower with lower credit.
Before applying, make sure you shop around and check lenders' terms. Many lenders allow you to prequalify and see loan offers with a soft credit check, which won't hurt your score. Compare APRs, loan fees, monthly payment and loan length to help you determine whether you'd like to formally apply with a lender.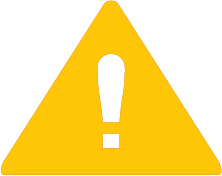 Tip:
Not all lenders allow borrowers to use personal loan funds to invest. In general, you can find lender-specific restrictions on their website. When in doubt, contact the lender before applying.
2. Your investment may increase your income
Using a personal loan can make sense if you're sure you can borrow money to make money. If the loan can help you start a business venture that may generate income for you right away, it could be a wise decision.
For example, you can use a personal loan to cover the cost of investing in professional training or a certification to increase your value on the job market. Or, you can purchase equipment or software that you need as an entrepreneur for your business.
That was the case for Landon Eskew, who used personal loans and other forms of credit to get his North Dakota-based water sourcing business, Highline Water LLC, off the ground.
"It went toward buying equipment, and a little as a cushion to get me by for a short time until money started rolling in," Eskew said. "As a result, I was able to keep the company going and pay it back with no problem."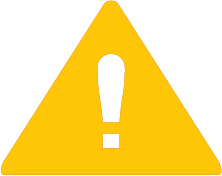 Tip:
If you're interested in using a personal loan for career development or to give your business a boost, make sure you research the potential payoffs. Also, consider whether the expected increase in your personal or business income will be enough to cover the loan payment and give you a solid return.
3. You're confident in an investment — and can afford the risk
Borrowing money to invest is risky, but that risk can be mitigated, according to Riley Adams, a certified public accountant and senior financial analyst with Google: "Risk is something which can be estimated and managed to your advantage," he pointed out. Identifying potential trends in a particular stock can help you take advantage and boost returns — and using credit such as margin loans or personal loans can enhance that return.
In fact, Adams recently did just that. Using a margin loan, which allows you to borrow against the value of your securities, he purchased more of a stock he already held. To estimate the risks accurately, he first did his research, pouring over earnings reports and performance metrics of both the company he was planning to invest in and its competitors.
"After reading numerous earnings call transcripts, press releases and news articles, I developed a strong feeling the stock stood to move upward in the near future," he said.
Even then, Adams weighed the potential downsides. "I knew the risks going in and the possible rewards I stood to make if I made an accurate prediction," Adams said. "The trade could just have easily gone against me and cost me some much-needed funds."
In the end, Adams' hunch proved accurate, and his returns allowed him to repay the margin loan. His experience is proof that taking out a loan to invest can pay off — and it provides a good blueprint other investors can follow.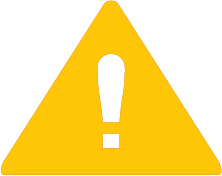 Tip:
Do your research before borrowing and investing. Understand the risks and weigh all the factors and costs before you take the plunge.
When using a personal loan for investing might not make sense
While taking out a personal loan to invest can be beneficial in some cases, there is significant risk associated with this strategy.
"Investing requires confronting risk and understanding how to use it to your advantage," said Adams, who also founded the investing blog "Young and the Invested."
"Because none of us have perfect predictive powers, risk is inescapable. Therefore, managing it well is crucial to investing success."
Borrowing money to invest is especially hazardous, as you're dealing with interest rates and your own credit. Here are three reasons why using a personal loan for investing might not be a wise decision:
1. Your investment could tank — and you'll still owe the debt
If you're using borrowed funds (including home equity) or a personal loan for investments, this will multiply the inherent risk of investing.
If you invest with cash, it will be disappointing if your asset loses value. But if you invest using a loan and the asset depreciates, you could owe more than the asset is worth.
You could end up "underwater" on your personal loan for the investment, owing more than you could get back by selling the investment. With less money than you started out with, you could struggle to repay the loan and disrupt your monthly budget.
2. You could pay more in interest than you earn in returns
When using personal loans for investments, you'll have to deal with the costs of interest and the burden of making monthly payments on top of the added risks.
"Because of this, your expected return on your investment must rise commensurately in order to account for this higher capital cost," Adams said.
The growth on your investment will need to exceed the APR on your personal loan, or you'll end up losing money. For example, to justify 10% APR on a personal loan, you'd need to earn at least a 10% return on your investment. That's a steep requirement, and there's no guarantee your investment will reach that mark. (To get an idea of potential APRs, take a look at our monthly personal loan offers report.)
Not every borrower will be offered low interest rates, so you may have to earn even higher returns using a personal loan for investing worthwhile.
3. Your payments could become unaffordable
Debt poses a risk to your personal finances no matter how you use it. That's because whenever you borrow money, you're making a commitment to repay it at a later date with interest.
Based on the amount you borrow and the personal loan terms you choose, you'll face a fixed monthly payment until the debt is gone. The payment is an additional expense to your monthly budget that you'll need to plan for until the loan is completely repaid. However, just like you're not guaranteed a return on investments, you can't always guarantee that you'll be able to repay a personal loan.
Unforeseen circumstances, from everyday hardships like a job loss to national crises such as recession, can make it difficult to afford your monthly payments. This could set you up for even worse outcomes, such as defaulting on the loan and damaging your credit. Taking out a loan unnecessarily should be avoided to prevent stretching your budget too thin.
If you're wondering, "Should I borrow money to invest?" make sure you understand all of the risks and that you're confident in the investment. Shop around and compare offers from multiple personal loan lenders. By comparing your options, you can ensure getting the lowest possible rate, thereby maximizing the chances of your investment bringing in a positive return relative to your debt.