Is There a Secret to Getting a HELOC on a Rental Property?
Published on: December 12th, 2018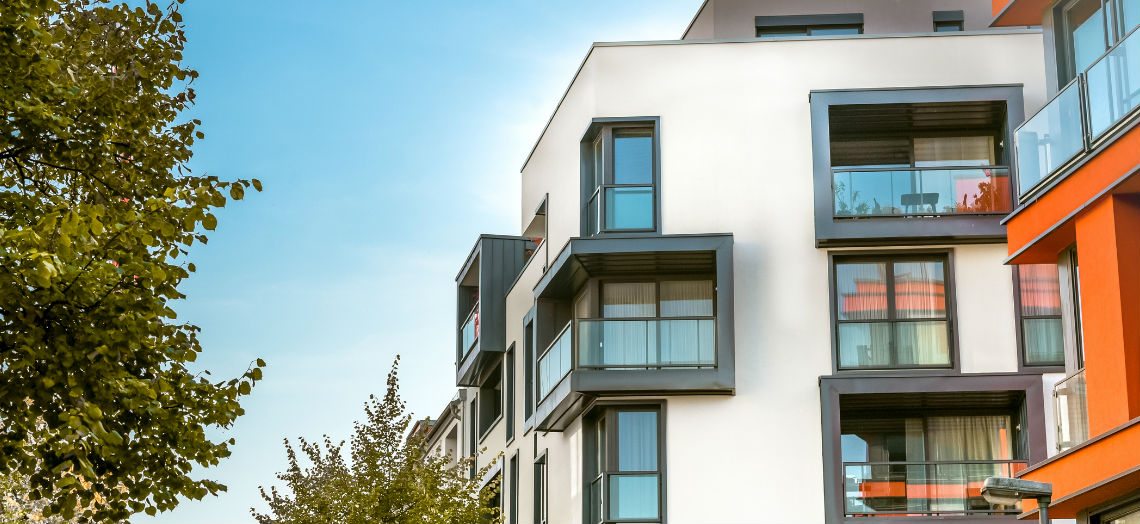 Getting a home equity line of credit on an investment property isn't easy, but it is possible — if you are in a good financial position and can find a lender willing to issue the loan.
Here's a guide to why you might use this type of equity line, also called a HELOC, on your second home.
What is a HELOC on an investment property?
A home equity line of credit operates like a credit card: Borrowers receive access to a set amount of money but only draw on it as needed. Then they'll pay back the principal and interest on what's been spent.
HELOCS don't have restrictions on how they can be spent, but they tend to be used for home-related purchases. Many borrowers use the money for home repairs and renovations, consolidating existing debt or buying an investment property.
While HELOCs on primary residences are fairly common, it can be much more difficult to get an equity line on an investment property. Investment properties are defined as any homes you own that are not your primary residence, including rental properties, vacation homes and properties intended to be flipped.

Finding a lender for your HELOC
Not all financial institutions offer HELOCs on investment properties, so you might have to do some research to find one.
Lenders are often reluctant to offer them because they generally pose a higher risk, said Wendy Sweet, a real estate agent with Carolina Capital.
If the borrower's income decreases or if they face another financial difficulty, for example, they will almost always make mortgage payments on the house in which they live first. An equity line on an investment property will be second or third in line, Sweet said.
Then, if the borrower enters bankruptcy, proceeds from any assets sold to pay off debts will first go to first mortgages. That may not leave enough money to pay off a second-position loan such as a HELOC.
The best way to find a lender willing to offer an equity line of credit on an investment property is likely word of mouth, Sweet said. She recommends joining meetup groups with other investors, real estate association groups and BiggerPockets, a real estate investor social network, to find recommendations.
Lending practices often shift with market changes, and Sweet said she's noticed lenders are "getting more brave these days." That could open up more opportunities for property owners to qualify for HELOCs on investment properties moving forward.
Qualifying for a HELOC on an investment property
The process for qualifying for a home equity line of credit on an investment property is the same as for any loan, but the qualifications likely will be more stringent. Here are some typical qualifications lenders will look for, according to Sweet:
Rental properties with a lease in place
Ownership of the investment property for at least 12 months
A credit score of at least 680
A significant amount of cash in the bank
A history of successful real estate investment
If you don't qualify for a HELOC on your investment property or don't qualify for enough money, there are ways to improve your financial situation — with time.
If your credit score is too low, spend a few months focusing on paying bills on time and paying down other debts. You also can check your credit report for errors that may be lowering your score. If you need to build equity in your property, funnel any extra cash toward payments on your principal.
Costs of HELOCs on investment properties
Once you find a lender that will offer a HELOC on an investment property, expect to pay more than you would for a HELOC on a primary residence. The interest rate lenders will offer tend to be higher for equity lines on investment properties than they would be on one for a primary residence, Sweet said.
Some lenders will also require you to pay closing costs, including an application fee, title search fee, appraisal fee and attorney documentation fee. In some cases, lenders waive these costs for HELOCs on primary residences.
Terms of the loan can also be stricter. Many lenders will only allow the total loan-to-value (LTV) ratio on the property to reach about 80%. LTV is calculated by dividing the amount you owe on the property by the property's value. If your mortgage balance is $150,000 on an investment property valued at $200,000, your LTV is 75%. If the lender only allows an 80% total LTV on a home equity line of credit, your line will be a maximum of $10,000.
By contrast, a HELOC on a primary residence could have a loan-to-value ratio as high as 100%. In this scenario, that would make your maximum draw $50,000.
Lenders may also set a minimum loan amount for a HELOC on an investment property.
Other options for your investment property
If you don't qualify for a HELOC on your investment property or can't find an investor that offers this type of loan, there are alternatives for borrowing money.
Credit cards
If you don't need a lot of money, a credit card can be a solution. But be prepared to pay fees and higher interest rates on the money you borrow.
Personal loan
Personal loans are not based on equity, so this could be a good alternative to mortgage-based loan options. You can get a personal loan for as much as $50,000, and there are typically no restrictions on how the money is spent.
The downside of personal loans is that unless you have a stellar credit score, you won't qualify for a large sum at a low interest rate. Personal loans are unsecured, which means they aren't guaranteed by your assets and lenders will charge higher interest rates as a result.
As with any loan, it's wise to shop around for a personal loan. Online tools, such as this one from LendingTree, can help you compare rates and terms for personal loans from lenders.
Cash-out refinance
If you have built equity in your property, this type of loan allows you to refinance your mortgage for a larger amount. You'll receive a sum of cash equal to the difference between the old and new loans.
Be prepared for a different monthly payment with a cash-out refinance. With a new loan, your terms — including your interest rate — are likely to change. Your payment could increase, and you likely will have to pay several thousand dollars in closing costs on your new loan as well.