Buying a Car Out of State: A How-To Guide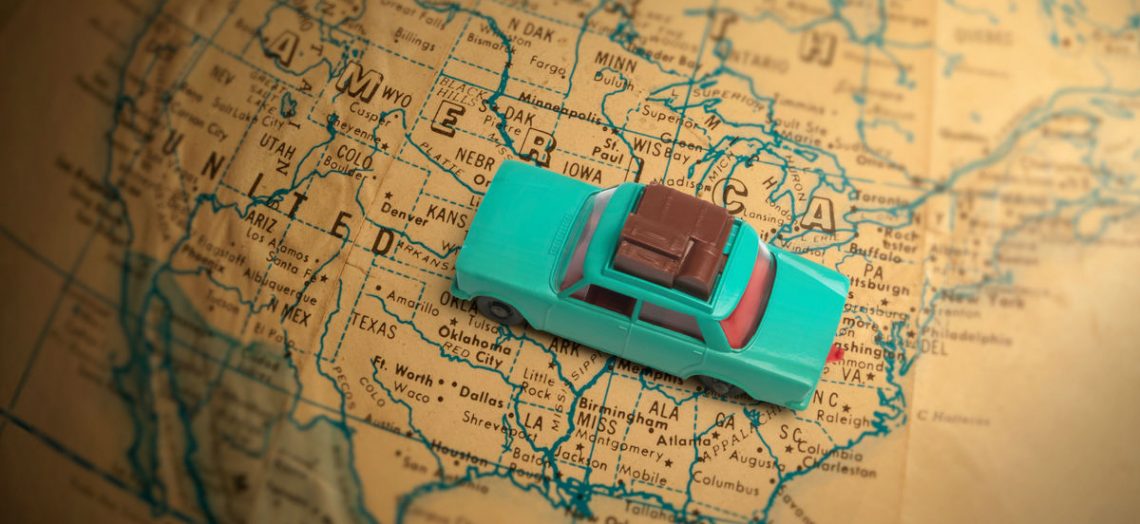 Whether you're shopping for your first car or looking to buy your next toy, buying a car out of state can offer many advantages. Many websites offer search features that will allow you to find exactly the type of vehicle you're looking for, regardless of location. Although you may choose to drive the vehicle home, delivery is always an option. What else do you need to know about buying a car out of state? Let's find out. . .
Can I Buy a Car Out of State?
The good news is, yes you can buy a car out of state! There are seven steps you will need to take to be able to follow through on buying your car out of state:
Choose the type of car: New or Used?
Find out who you are buying from: Dealer or individual person?
Inspect the vehicle before buying: Here's what to look for when inspecting a car.
Research your state's emissions requirements: Does the vehicle meet your state emissions requirements?
Discover how sales tax is collected: What percentage does the state you live in charge for state sales tax? Don't worry about the sales tax percentage in the state that you are buying the car from. What is important and relevant is where you live— the amount and percentage of sales tax you pay is determined by where you live, not the state you buy the car from.
Decide how your new vehicle will be transported: Will you be driving it home? Or will you be finding a company to move your newly purchased vehicle?
Registering your new car: Determine your state requirements for vehicle registration.
State Requirements
Always check your state's DMV website for specific requirements for the state you are living in. Click on your state below.
Shopping for a Car out of State
You may be wondering if it's cheaper to buy a car out of state. The answer is: maybe. Depending on the state where you currently live, it may be less expensive to purchase a vehicle in another state. Sales tax, registration, and doc fees can add thousands to the sale price of your vehicle, and some states charge more than others. In addition, popular vehicles may have a higher price tag in certain areas where desirability is high, and purchasing such vehicles in another state where demand is lower may reduce the cost. According to Forbes, the most expensive states to buy a vehicle are Alabama, Arizona, and Colorado, while the cheapest states to buy a car are Oregon, New Hampshire, and Montana.
Vehicle History Report
Getting a vehicle history report is probably one of the most important things you can do when shopping for a new car. This report is easy to obtain — for a fee — from the National Motor Vehicle Title Information System or companies like CarFax. It will provide information about a vehicle that can help inform your decision to buy, including things like vehicle service records, odometer rollbacks, and damage from accidents. You could obtain a free VIN check from the National Highway Traffic Safety Administration or the National Insurance Crime Bureau.
Pre-approval
Getting pre-approved for an auto loan prior to shopping can help you determine how much car you can afford, as well as save you time during the purchase process. You may also want to compare rates from multiple lenders to assure you're getting the best deal on your auto loan.
Dealer Purchase
When shopping for a car out of state, it's important to consider emissions requirements, sales tax, and transportation of the vehicle. Your dealer will be able to provide information and paperwork in regard to these, as well as details on registrations. Refer to this car buying checklist to assure you've got everything covered with your new vehicle purchase. You may also want to take a look at these tips on buying used cars from dealers or this first-time car buyer's guide.
Private Sale
When buying a used car from an individual, you're on your own to figure out how to deal with the specifics of the transaction. You'll need to make sure the vehicle will pass your state's emission requirements, and deal with the tax and registration of the vehicle in your state. This used car checklist will make sure you don't miss anything important when purchasing the vehicle.
What to Know When Buying a Car Out of State
Before you purchase a vehicle in another state, you should consider state taxes, state emission standards, insurance, title transfer, and VIN verification requirements.
Taxes
When you buy a vehicle out of state, you will have to pay sales tax. While some states don't have a sales tax, including New Hampshire, Oregon, Delaware, Montana, and Alaska, you may only dodge this tax if you register the vehicle in that state. If you buy a car in another state, then register it in a different state, you pay the sales tax of the state where you register the vehicle, not where you made the purchase.
Emissions
Every state has its own emission requirements, so you'll want to make sure the vehicle you purchase meets your state's standards. For example, California has a smog check. If your car cannot pass, it may require costly modifications in order to drive the vehicle. So before you make a purchase, be aware of your state emissions requirements.
Insurance
Before purchasing a vehicle out of state, call your insurance agent and set up insurance for the vehicle. Some insurance companies provide coverage for newly purchased vehicles on existing policies. If that's true for your insurance, you won't have to do anything to be covered. However, if your insurance provider doesn't offer this, you'll need to purchase a new policy before you purchase the car.
VIN Verification
Some states require out-of-state vehicles to go through a Vehicle Identification Number (VIN) verification. States that don't require VIN inspection include Alaska, Arkansas, Iowa, Kentucky, Michigan, Minnesota, Mississippi, Montana, North Dakota, South Carolina, and South Dakota.
Title Transfer
Your dealer will take care of the transfer of the title and temporary registration. Once you have the vehicle in your home state, you'll need to go to the DMV to finalize the paperwork. When you purchase from an individual, you'll need to handle this paperwork on your own.
California
California is particularly strict when it comes to emissions standards. The California Air Resources Board assures that new vehicles are certified in order to be registered. It is possible to purchase a vehicle in another state that is certified for 49 states, but not California. If you plan to register your car in California, make sure your new vehicle is 50-states certified.
Getting Your Car Home
When it comes to getting your vehicle home, you have two options: drive it yourself or hire a mover to transport your car across state lines.
If you're working with a dealer, they'll be able to secure transport of your vehicle. If you purchase from an individual and need some help, here's how to find a reliable auto shipper.
If you plan on driving it home yourself, you'll need a temporary car registration. When purchasing from a dealer, your salesman will do all the work for you. He or she should have knowledge of DMV rules and the ability to secure temporary registration. When you purchase from an individual, it will be up to you to secure a temporary registration. Here's how to do that…
5 Steps to Getting Temporary Registration if Buying from an Individual
If you are buying a car out of state from an individual and not a dealer, getting a temporary registration is going to take a little more effort on your part. Here are five steps to follow:
Smog certification: If the state you are buying your car from requires cars to have passed a smog certification, ask the owner to show you the most recent smog test on the car. This will help tell you if the car you want to buy will pass a smog test in your home state if required.
Complete sale: Pay the individual for the vehicle.
Signed title: Confirm the seller signs the back of the car's title so you are the car's new owner.
Temporary registration: Apply for temporary registration at the DMV right after the car title has been signed over to you.
Home state registration: Once you have driven your car to your home state, go to your local DMV and get your new car registered in your state.