First Time Car Buyer: Getting the Best Car for the Best Price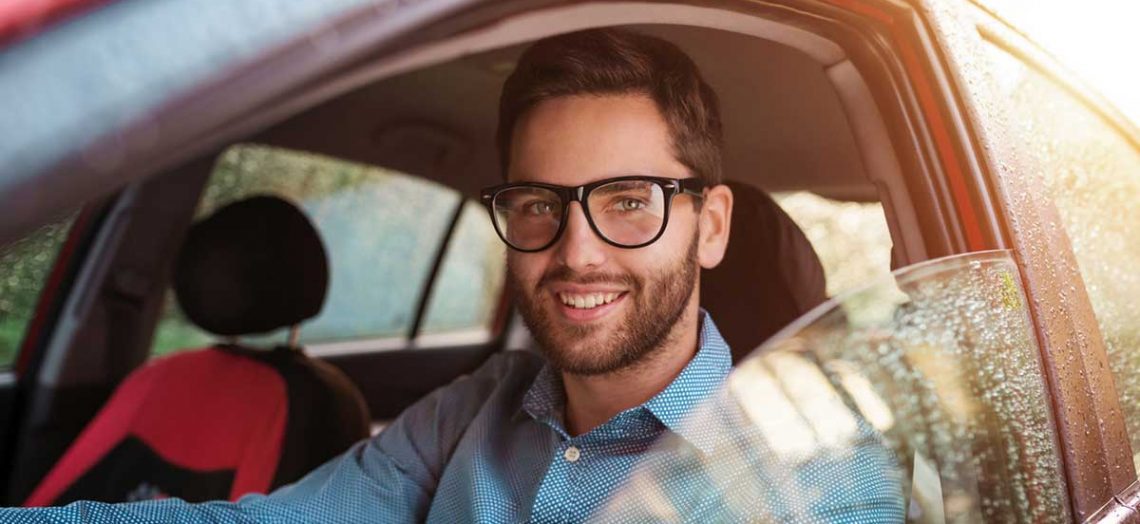 Buying your first car is a big responsibility, and no one should walk into the process blindly. Before you make a purchase as a first-time car buyer, you'll want to do some research on the cars you're interested in, understand safety features, and know how to inspect and test drive a vehicle.
Financially, you'll want to consider how much you can afford, determine what your monthly payments will be, and understand how to shop around for an auto loan. Beyond the expense of the car, you'll need to consider paying for gas, insurance, maintenance, and repairs, especially if you purchase a used vehicle.
Sound overwhelming? Don't worry, LendingTree's got you covered with this first-time car buyer's guide.
How to Set a Budget as a First-Time Car Buyer
Planning and creating a budget will involve four financial budgeting factors:
Net income: After paying taxes, what is your net income? This is your starting point for how much you have available each month for expenses.
Fixed expenses: What expenses have set payments that do not change? Subtract these expenses from your net income to determine how much income you have available.
Variable expenses: What expenses and payments are not predictable, or change? Consider how these may affect budgeting for your car payment.
Down Payment: What amount would you like to put down on your car purchase? Experts generally consider 20% to be a good amount, however, car dealers will try to lure you with zero down offers.
Need help setting your budget, use this worksheet.
Step 1. How much can you afford?
Your car payment is likely to be the second biggest expense in your budget, right after your rent or mortgage payment. So determining how much you can afford is very important. Some people only consider the expense of the car, but as we mentioned earlier, you'll also need to consider the other expenses that come with owning a car, including insurance, maintenance, and repairs.
While buying a new car will mean fewer costs on repairs, you'll need to plan for a higher insurance premium. Whether you choose to buy new or used, LendingTree can help you compare auto insurance quotes to get the best deal. You'll also want to consider what other expenses will be added to the loan, such as title and registration, as these will make your payments more expensive.
With used cars, repair costs can vary significantly. So while one car may have a lower purchase price, it may not be the best deal when you consider how costly the repairs may be over the next three to five years. Gas mileage can also be a consideration, with gas efficient cars costing much less over time—something to consider as you're budgeting.
When it comes to your car payment, experts suggest you shouldn't spend more than 15% of your income. Our CFO shared some great tips on our blog about how to set up a budget and manage your money.
To determine how much you can afford for your new car, head over to our car payment calculator and determine what your monthly payment will be. You'll be able to input various costs, such as title and registration, as well as taking any trade-in value into consideration.
Step 2. How should I pay for my car?
If you're buying a car, it's almost always best to pay cash. You can save a lot on interest and other finance charges associated with auto loans when you purchase your vehicle outright. But, realistically speaking, you may need to get a loan—especially if you need a car immediately and won't have sufficient time to save up. If you are getting a loan, make sure you check out our new car and used car financing tips.
While you may not have enough in your savings account to finance the entire purchase of a car, consider putting down a sizable down payment. This will reduce your monthly car loan payments, which can help you stay within your monthly budget.
Use our auto loan calculator below to help you determine your monthly car payments if you decide to finance your first car.
Research as a First-Time Car Buyer
Step 3. Decide on a new or used vehicle
There are pros and cons to each. If you are fresh out of college and have just started your career, you are probably still figuring out your finances. Generally, used cars cost less than new cars — and not simply because old model years have gone out of style. It is estimated that a new car depreciates by about 20 percent in its first year. A used car, however, has already depreciated by the time you buy it, so you can take advantage of a lower price tag.
Make sure you also consider maintenance and repairs when deciding between new and used. Many dealers will offer some repairs and maintenance coverage if the car is under warranty, regardless of whether a car is new or used. But if you're buying a car from a private owner instead of a dealership, you may not be clear on where you stand with the warranty. Since used cars are older, they may require more maintenance, which can cost you a considerable amount of money. Regardless of whether you buy new or used, you should understand the terms of the warranty so you can make the most of your purchase.
When buying a car, you also need to consider insurance. In some cases, it may cost more to insure a new car. But insuring a used car can be expensive if it doesn't have certain modern safety features. Be sure to check with your insurance agent before you make your decision.
Step 4. Establish a list of priority features
Once you've decided on new or used, you'll want to narrow the type and model of car you want to three cars—you can use this car comparison worksheet to help narrow your choices.
When you compare makes and models, you're going to find they come with different features—from USB ports to in-car WiFi to heated seats. Prioritizing these features will help you create and establish a list of must-have features and features you are willing to pass on, depending on the price.
Features you may consider essential include things like driver-side and passenger-side airbags, anti-lock brakes, daytime running lights, accident prevention technologies, and a tire pressure monitoring system. Features that may be optional might include DVD players, power outlets, remote keyless entry, and a built-in GPS system.
Step 5. Check out reviews & safety ratings
Lots of websites offer car reviews. Most will offer an expert review alongside consumer reviews. Read both. Look for information on the car's specs, along with safety features that are important to you. Consider information on the car's performance and handling, as well as its comfort and reliability. Many review sites will offer information and pictures on the interior design and the exterior styling of the vehicle, so you can preview before you test drive.
The National Institute on Highway Safety offers safety ratings, as does the National Highway Traffic Safety Administration. If safety is a top priority, take a look at these top safety picks. Safety features to consider include occupant safety, front crash prevention, blind spot detection, warning systems for frontal collision, and other accident avoidance features.
Step 6. Inspect & test drive
Test driving a car is a vitally important step in the car buying process. Here's an overview, but for a detailed look, read Car and Driver's guide. When you're inspecting a used car, this checklist is great to take with you.
Bring a friend to keep you level-headed and point out things you may miss.
Make sure you test drive the model and trim you intend to purchase.
If two cars are competing for your interest, be sure to test drive them on the same day so you can compare them while the experience is fresh.
Review safety features.
Consider the comfort and convenience of various features, such as the size of cup holders, the comfort of seats, and the efficiency of the climate control system.
Drive the car both during the day and at night, to determine how lighting affects your driving experience.
First-Time Car Buyer Loans
Step 7. Where to get a loan from?
One of the first things you can do is get pre-approved for a car loan so that you can find the price range that you can afford. You can bring the amount that you are pre-approved for to dealerships to help you get the best offer possible. Or, if you shop around for loans, a dealership may be able to offer you a lower interest rate once you present a competitor's number. At the very least, make sure you view current new and used car loan rates to determine if you are getting a good deal. Remember, a car loan is a major financial commitment, so be sure to comparison shop to get the most favorable rates and terms.
Step 8. Cosigners
Depending on your credit history and income, you may need a cosigner in order to buy your first car. This is particularly true if you have bad credit, no established credit history, no income, or don't otherwise meet the loan requirements. Your cosigner must have a good to excellent credit rating, and sufficient income and assets to qualify for the loan.
Keep in mind that cosigners aren't just for people with credit issues. You may get a better deal on financing using a cosigner. Since interest rates are based on creditworthiness, having someone with an established credit history can greatly reduce the interest rate you'll be paying on your car loan, which will, in turn, reduce your monthly payment. And as long as you make your payments on time, your auto loan will help you to improve your credit score and history.
Step 9. How to negotiate pricing
Whether you're negotiating with a private seller or trying to get the best price from a dealer, know that all pricing is negotiable. So never settle for the first offer or pay the sticker price…
Before negotiating the price of your first car purchase, use this worksheet to determine how much room you have to bargain with. Be prepared beforehand with knowledge on the invoice price, as well as what similar vehicles are going for in your area. And never negotiate based on the monthly payment amount.
It's important to be patient, and don't be afraid to walk away if you can't get the deal you know you want and deserve. Consider using some of these tactics and this type of language when you negotiate. You can often get the upper hand in the negotiation by understanding the timing of dealership sales cycles, and hitting up salespeople when they're under the gun to close deals.
Step 10. Sign!
Once you've negotiated the price, you're ready to close the deal. If you're buying at the dealership, you'll work with the finance office to settle the details of your purchase. This will include any extras, like extended warranties and prepaid maintenance plans you may wish to purchase. If you're shopping for your car online, you'll complete your order to have the car and paperwork delivered to you. From there, it's smooth driving.