Guaranteed Loans: Why Personal Loans Are Often a Better Choice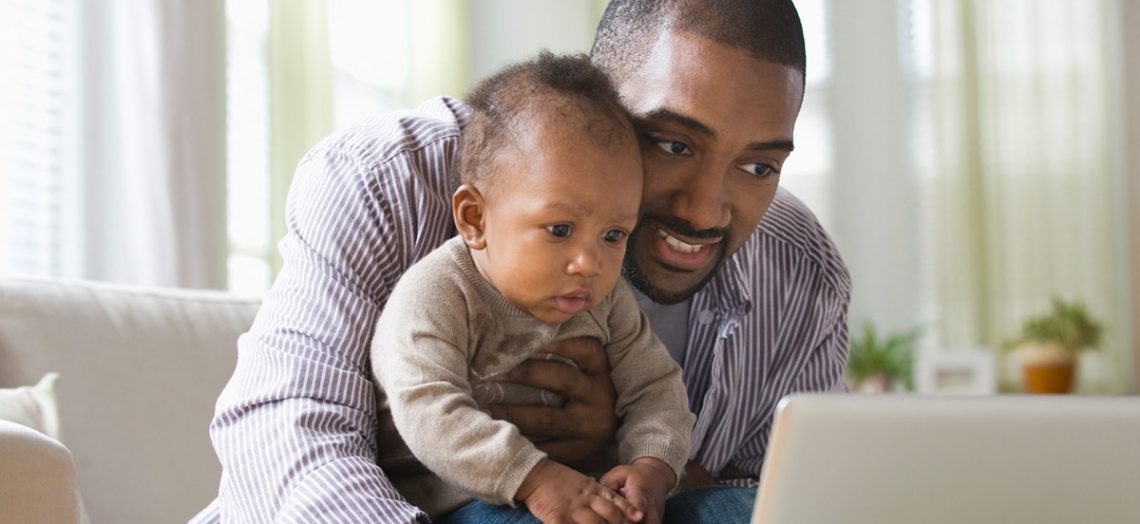 Have you ever been faced with a situation when you needed quick cash on the same day? It might be because your car broke down and you need it to get to work, or maybe you didn't budget for some of your expenses and you ran out of money before your next paycheck.
If you don't have savings or cash, this is when most people turn to guaranteed loans to tide them over.
What is a guaranteed loan?
If you haven't heard of a guaranteed loan, it's probably because you know it by a different name  — like a payday loan or a title loan.
A payday loan is considered a guaranteed loan because it's secured by your future income, in contrast to an unsecured loan like a personal loan, which has no collateral required.
Guaranteed loans can come in other forms too besides just payday loans, such as a collateral-backed loan secured by something you own, like your car title, home or other assets.
Nicole White, a National Financial Educators Council certified financial educator, is especially wary of title loans, in which the title of your vehicle is used as collateral and you typically borrow only as much as the lender says your car is worth.
"Using something like your car as collateral for a loan is risky if you're stuck in the paycheck-to-paycheck cycle," she warned. "If you miss payments, you could lose your car, which is probably something you need to get to work so you can earn money to pay back your loan. It's a tough cycle to be in."
People who turn to payday loans or title loans usually are using them as a last resort for quick financing, because they've maxed out their credit cards or their credit is too poor to qualify for alternative lending options.
For example, in order to qualify for a personal loan, you typically have to have not only a decent credit history to get a good offer but also adequate income to determine how much you can borrow. For these reasons, they are much harder to qualify for than a loan that is guaranteed.
How do you get a guaranteed loan?
Let's start with payday loans.
Many payday lenders today are operating online, in part because heightened regulations have made the brick-and-mortar business much less lucrative. Many states have implemented interest rate caps, limiting how much interest lenders can charge customers.
Generally, whether you're going to a storefront or an online payday lender, you'll receive the loan in the form of cash or check in exchange for a postdated check from you. They will hold your check until the agreed-upon date, which is typically within a couple of weeks. The amount of the check you give the company will be for the loan amount, plus fees.
For example, if you want to borrow $1,000, White says you may have to write a check for $1,200 due to the high fees and interest rates associated with payday loans. According to the Consumer Financial Protection Bureau (CFPB), interest rates on payday loans can be as high as 400% APR.
Some payday loan lenders will also require electronic access to your account to deposit the loan and pull out funds when the loan is due, instead of accepting a post-dated paper check.
If you decide to get a payday loan, make sure you use a reputable lender to avoid loan scams, especially if you decide to take out the loan online. To avoid scams, make sure the lender discloses the fine print, including the fees and terms of the loan, and what will happen if you don't pay back the loan in full. These "rollover" loans will have additional fees associated with them as well.
As for title loans, they work a bit differently. Most title loans are car title loans and may also be called pink-slip loans. They are secured with you car title as collateral. This means that if you default on the loan, your car could be repossessed.
Title loans have a short term and generally a high interest rate. Interest rates are sometimes in the triple digits. They are usually for an amount between $100 and $5,500 or 25 percent to 50 percent of the value of your car.
You don't always have to own your car out right in order to take out a car title loan. Some lenders may loan on a vehicle as long as you have some equity built up.
Know the risks
Besides being a very expensive way to borrow money, guaranteed loans can also harm your financial future.
Information from The Pew Charitable Trusts reveals that the average payday loan borrower is in debt for five months out of the year. This means that these borrowers likely end up rolling over at least a portion of their loan, or end up taking out a new loan shortly after paying off the first one.
Plus, the research also revealed that 70% of borrowers use guaranteed loans for regular recurring expenses, like rent or utilities.
In 2017, the CFPB enacted new protections to help reduce the number of payday loans that are rolled over by borrowers who are unable to pay the loan in full. Some of these protections included a new full-payment test, and a principal-payoff option. However, the acting director of the CFPB, Mick Mulvaney, who was appointed by Donald Trump in 2017, announced that the Payday Rule will be reconsidered.
The Payday Rule was enacted to ensure that short-term lenders, like payday loans and car title lenders, only lent money to borrowers with the ability to repay the loan while still meeting their basic living expenses and other financial obligations.
Most payday loan lenders don't report to credit reporting agencies, unless your loan ends up in collection, in which case it will harm your credit score if you don't pay. But, even if you do pay back your loan, your credit history will not see a positive effect.
Protecting your financial health
If you do have to turn to a guaranteed payday loan, White says it should be an absolute last resort and only for emergencies.
She recommends that borrowers take out the smallest amount possible to cover their needs, and after the loan is paid back, saving money for future emergencies should be a top priority.
"Save as much as you can after you pay off the loan," she warned. "You'll never be upset with yourself about saving too much money."
Personal loans: A better option?
While personal loans may be a better option that guaranteed loans because the fees and interest will likely be lower (depending on your credit and how much you borrow), they may be harder to qualify for.
Because personal loans don't have any type of guarantee or collateral, you will need to have a strong credit history and proof of sufficient income in order to qualify. Plus, you'll also have to provide more information, and it can take longer to get a credit decision from a lender.
White says most borrowers who are considering a payday loan likely do not have a strong credit history, or the time to wait for funds, which rarely makes this a viable option.
The pros and cons of personal loans
Pro:

The interest rates on personal loans are typically fixed, which means you'll know exactly how much your monthly payments will be.

Pro:

The term on personal loans is longer than a payday loan, which gives you more time to pay back the money. And you know exactly how long it'll take to pay it off.

Pro

: The amount of money you can borrow is typically more than what you get with a guaranteed payday loan.

Con:

It may be hard to qualify for a personal loan if you have poor credit.

Con

: While some lenders can issue funds in as little as one business day, it can take up to 48 hours or more to receive a decision and the funds at many lenders. If you need money the same day, it may not be a good option.
Alternative sources of cash when you need it quickly
As mentioned, payday loans should be a last resort for receiving cash to pay for emergencies. These alternatives should be considered before taking out a payday loan.
Credit cards and cash advances on a credit card still come with a higher interest rate than other alternatives, but they are likely cheaper than a payday loan. White says a cash-advance credit card is also convenient because you can usually take out cash at any nearby ATM.
White says another alternative to consider is asking friends or family for a loan.
"You might have to swallow your pride and ask for help. But, hopefully your friends or family will be understanding if they've been in a similar situation before," she said.
White also recommends asking your employer for a paycheck advance before taking out a payday loan. But, this option will still impact your future earnings and it could lead to a cycle of being behind. Plus, not all employers may offer this option.
Finally, White says selling possessions for quick cash is also an option worth considering. She says in a desperate situation it's probably worth selling items the fastest way possible, even if it means not getting the full value for the items.
"Giving up some of the value of your stuff is still better than taking out a payday loan," White said.
She recommends selling items at pawn shops, on Craigslist or on the Facebook marketplace.