Taking Advantage of Government Business Loans
Published on: July 7th, 2017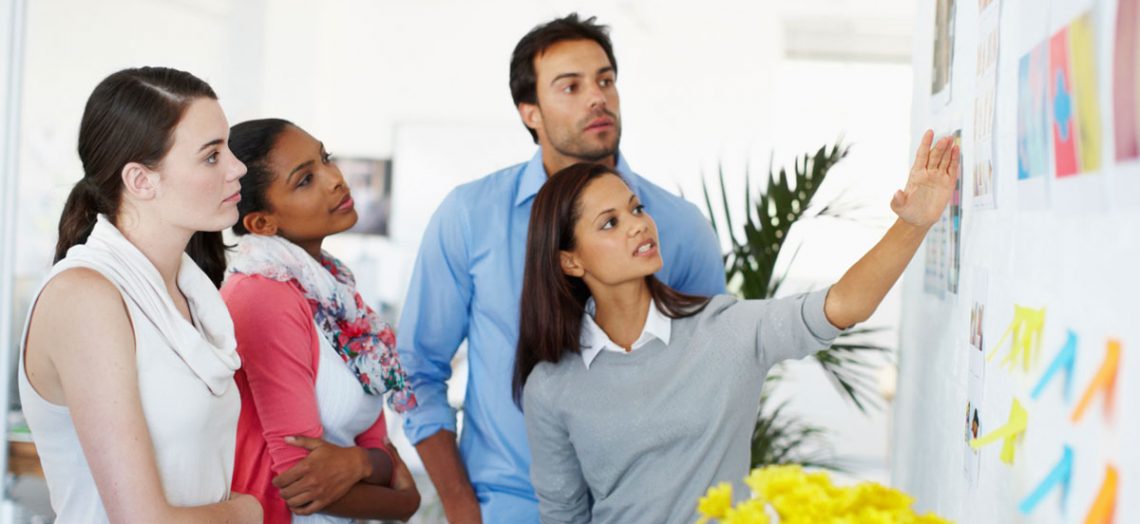 According to the Small Business Administration Office of Advocacy, small businesses make up 99.7 percent of businesses in the nation. They employ 56.8 million Americans. So, the health and prosperity of small businesses is of major importance to the U.S. economy! Enter the Small Business Administration (SBA), a government agency designed to encourage entrepreneurs. They strive to empower small business owners with resources and tools to help their businesses thrive. The SBA offers assistance to small businesses via its website and offices located across the United States. In addition to providing information and connections, the SBA offers government business loans to ensure small businesses have access to the funding they need to fuel business growth.
Government Business Loans Guaranteed by the Small Business Administration
Government small business loans do not involve borrowing money directly from the U.S. government. Instead, the SBA backs the loans of qualified small businesses. Traditionally, some lenders have been hesitant to work with small businesses. They are seen as risky, especially after the 2008 financial crisis that saw many small companies close. So, SBA loans encourage lenders to engage with small businesses by guaranteeing that, should the borrower default, the SBA will reimburse the lender a percentage of the outstanding balance.
These government business loans also intend to allow more small businesses to obtain financing. As business loan requirements have become more stringent in recent years, fewer new businesses qualify for traditional bank loans. The SBA loan program connects companies, that would not otherwise be able to get financing, with accessible options.
Banks and credit unions partner with the SBA to offer government small business loans. Generally, these loans have application requirements, repayment terms, and interest rates that are more "small business friendly" than their traditional counterparts. Businesses can use government loans for a number of purposes. These purposes include startup capital, manufacturing equipment, supplies, inventory, commercial mortgages, and refinancing existing debts.
Types of Government Business Loans Through the SBA
Depending on your company's financing needs, there are different types of government business loans that the SBA offers.
7(a) Loans
This is the SBA's primary and most popular loan program. SBA 7(a) loans are available for businesses that meet the SBA's size standards, operate for profit in the United States, and have equity to invest. Businesses must attempt to secure financing elsewhere, including using personal financial assets, before applying. There are specialized 7(a) program options for exporting companies, those in underserved communities, those with military ties (such as a veteran business owner or businesses owned by the spouse of an active service member), and those with cyclical or seasonal businesses that need help with short-term financial needs.
7(a) loans give borrowers up to $5 million for startup costs, equipment purchases (including machinery, furniture, fixtures, supplies, and materials), land purchases, business expansion, business acquisition, or refinancing existing debt.
7(a) loans feature comparatively lower down payments, longer terms, and more flexibility than other traditional bank loans. Most 7(a) loans have monthly repayment schedules, including a portion of the principal and interest. These loans can have fixed or variable interest rates. This means the monthly payments might stay the same for the duration of the repayment schedule or they could change depending on financial market conditions.
Microloans
Traditional bank lenders don't traditionally offer microloans. Instead, microlenders offer these government small business loans. Microlenders are nonprofit community organizations that offer financing as well as business counsel and guidance. The SBA provides funds to qualified microlenders that serve as intermediaries, lending the money to businesses in need. Each microlender has its own unique requirements. However, most want a personal guarantee and/or collateral. This is in addition to the business undergoing some type of training or planning sessions.
These government business loans aim to serve as startup capital for new businesses. Existing businesses can also use them to purchase inventory, supplies, furniture and fixtures, or machinery and equipment. Some businesses use microloans when they have short-term working capital needs. Microloans are ideal when a business needs to borrow a relatively small amount of money (less than $50,000).
Repayment terms vary depending on the lender, but all must be paid back within six years. Interest rates are generally between 8 and 13 percent, though, they fluctuate depending on market conditions and the lender's policies.
The SBA strives to make these government loans accessible to new small businesses and those that have not yet built up enough of a business history to have a strong credit score. Microlenders will often use other criteria to judge creditworthiness, like a thorough business plan or high-caliber management team.
CDC/504 Loans
The SBA's CDC/504 loans are designed specifically for the purchase of long-term fixed assets such as land, buildings, and machinery. Additionally, you can use these government small business loans to construct new facilities or renovate existing ones. You cannot use CDC/504 loans for working capital or to refinance old debts.
To be considered for a CDC/504 loan, a business must:
Operate for profit
Be a sole proprietorship, corporation, partnership, or LLC
Have a net worth of less than $15 million and a net profit after taxes of below $5 million in the last two operating years
Not have funds available from other sources
Be prepared to put down 10 percent of the cost of the investment
Maximum loan amounts depend on the intended purpose of the funds. Amounts also depend on whether or not they help create jobs or support public policy goals such as energy reduction, minority business development, or business district revitalization. Generally, these government business loans cap out at around $5 million.
CDC/504 loans are long term, so they mature in anywhere from 10 to 20 years. Interest rates are fixed and tied to the current market rate. Although you can use the project assets as collateral, you must usually also provide a personal guarantee.
Disaster Loans
The SBA provides low-interest loans to companies that have been negatively affected by natural or manmade disasters, such as hurricanes, droughts, fires, and oil spills. You can use these loans to repair or replace items damaged or destroyed in the disaster, including inventory, equipment, facilities, and fixtures. They can also help make up for any economic loss incurred by the disaster. Examples include agriculture companies with lower crop yields due to drought or restaurants that have lost business because of flooding in their area.
To qualify for this type of loan, the disaster affecting your company must be on the SBA's list of qualifying events. You can apply online, via mail, or at a local disaster center. Once the SBA has reviewed your application and credit standing, it will send a verifier to confirm and valuate the damage incurred. If your application receives approval, the SBA will disburse up to $25,000 within five days to help get the ball rolling on your company's recovery. Businesses can borrow up to $5 million through this program.
Disaster loan terms can last up to 30 years. Interest rates vary between 4 and 8 percent depending on market conditions and the borrower's financial history.
Qualifying for Government Business Loans
Though each type of government business loan has unique qualifiers, businesses must generally fulfill the following requirements to obtain an SBA loan:
Do business (or plan to do business) in the United States
Operate for profit
Meet the SBA's size guidelines
Have invested equity in the company
Have exhausted all other financing resources, including personal assets
Demonstrate a need for the loan
Have applied and been rejected for a traditional small business loan elsewhere
Plan to use the funds for what the SBA considers "sound business purposes"
Not have delinquent debt obligations to the U.S. government, including student loans or government-backed mortgages
Additionally, businesses must have a good credit rating, a solid business history, and steady revenues to be eligible for one of the government business loans.
The SBA does not offer loans to certain types of businesses, such as insurance companies and real estate investors. For a full view, see the SBA's ineligible businesses list.
Government Business Loans vs. Private Business Loans
Though government business loans are similar to traditional bank loans in many ways, there are some differences.
Since the government backs these business loans, government business loans usually have a lower interest rate than private business loans.
Government small business loans allow the borrower to use personal and business collateral to help secure the loan. Private lenders typically only allow companies to use business-related collateral for this purpose.
The SBA has more regulations regarding the size and type of business that can borrow. Virtually any type of business can secure a private small business loan.
In the case of a default, the government is responsible for a portion of the outstanding balance of an SBA loan. With a private loan, the business and its owners are personally liable for all payback.
The application process for government business loans can be longer, and require more time and documentation.
If your small business is in need of funding and has exhausted all traditional lending options, consider using one of the government business loans. The success of your small business is a win-win for you and our country!