Places Where People at Retirement Age (Aged 65 – 70) Carry the Most Non-Mortgage Debt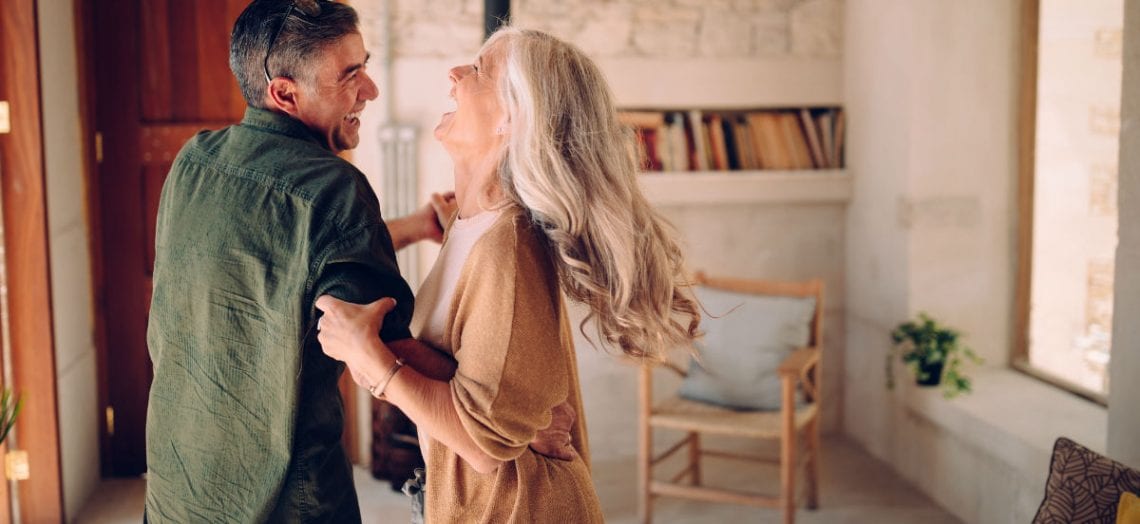 While retirement is a life stage most Americans plan for, many aren't financially prepared for this step. One common obstacle to a sound retirement plan is debt.
Workers often ramp up retirement contributions leading up to their target retirement age, but those with debt payments and interest to cover will have fewer funds available to save.
Debt is even more burdensome when it's carried over into retirement. Paying for the usual ongoing expenses on a fixed income can be a stretch, and adding debt payments on top of that can push retirees' budgets to the breaking point.
We wanted to see where those in the traditional retirement-age range (65 to 70 years old) may be particularly encumbered by debt. To do so, we calculated the median non-mortgage debt balances for retirement-aged people in the 50 largest metros, and we also calculated the average distribution of debt. Here's what we found about where retirement-age consumers owe the most.
Key findings
The average of median debt for retirement-age borrowers is $20,643 across all 50 of the largest U.S. metros. The average credit score among 65- to 70-year olds is 701.
San Antonio residents aged 65 to 70 carry the most non-mortgage debt, compared to cohorts in other major U.S. cities. The median outstanding debt (excluding mortgages) for this group is $29,993. On average, 46% of that amount is owed on auto loans and 32% on credit card balances.
The other two cities with the highest debt loads among retirement-age Americans are also in Texas: Austin comes in second, with median non-mortgage debt at $26,424. Houston follows with $26,219.
Louisville, Ky.'s retirement-aged residents carry the least amount of non-mortgage debt, with a median balance of $15,093. On average, 41% of that debt is charged to credit cards.
San Jose, Calif. and Portland, Ore. close out the three metros with the lowest debt balances among retirement-age borrowers, with median balances of $15,499 and $16,224, respectively.
The difference between the median debt for retirement-age borrowers varies widely by their city of residence. San Antonio's retirement-age locals owed nearly twice as much as their peers in Louisville — a difference of $14,900.
The map above shows the cities where retirement-age Americans owe the most (indicated in red) and the least (indicated in green). Hover over the map to view the ranking and median non-mortgage debt balances among retirement-age residents of each city.
In our analysis, we used anonymous data on non-mortgage debt obligations for people aged 65 to 70 years old (born between 1948 and 1953) to find the median balance of this cohort in each city. Some people in this group will have recently retired, while others will be preparing to retire, and some may plan to work for a long time to come (whether by preference or not).
10 cities where retirees carry the most debt
This chart shows the 10 U.S. cities where people ages 65 to 70 owe the largest debts. This list is dominated by Southern cities, with Buffalo, N.Y., standing out as the only metro located outside this region.
The range of median debt balances for these cohorts is also fairly wide across these 10 cities, with San Antonio's retirees owing $7,659 more than those in Memphis, Tenn. The median debt among near-retirees in these cities was also significantly higher in all cities than the average across all 50 cities, of $20,643.
Texans in the traditional retirement age range, in particular, carry excessive amounts of debt compared to their peers in other metros. The four Texas metros on our list have the four highest median balances. The high debts among retirement-age borrowers in these Texas cities appear to be led by higher auto loan balances.
10 cities where retirees carry the least amount of debt
This chart shows the 10 U.S. cities where those aged 65 to 70 carry the least amount of debt. The range of median balances owed by retirees in these cities is smaller, beating the average $20,643 median debt balance by $2,076 or more.
From the lowest median balance among retirees in Louisville ($15,093) to the largest on this list in Nashville, Tenn. ($18,567), the difference is just $3,474. This amount is less than half the spread among the cities where retirement-age Americans owe the most.
Looking at the numbers: A breakdown of debt in each city
As part of our analysis, we also looked at the types of debts owed by retirement-age borrowers. As with the Millennial Debt Balance study, it appears that the big differential in balances is auto debt. Credit card debt is also more common among this group.
Student debt and personal loans account for a smaller portion of retirement-age Americans' debt balances. Even so, retirement-age borrowers still face student debt. About 10% of people in this age bracket carry student loans; these are most likely parent PLUS loans or co-signed private student loans taken on behalf of children.
The chart below shows the average breakdown of the median balance that retirement-age residents owe in each of the 50 cities surveyed.
Managing debt at retirement age
Our study highlights some geographic trends for borrowing among retirement-age Americans, but it doesn't capture the experience of every person. Whether they live in one of the worst or best cities, or another part of the country altogether, retirement-age borrowers can feel the stress of debt.
Dealing with debt can cause workers to delay retirement to try to save more, or cause stress in retirement. They can even force retirees into tough choices, such as having to draw upon Social Security earlier than planned or withdrawing too much from retirement accounts.
For borrowers near or in retirement, finding a way to effectively manage debt can relieve some of this financial pressure and help preserve retirement savings.
Focus on paying debts off ahead of retirement. If you're worried about your debt, it could be smart to work on making extra payments to eliminate this debt. Once it's gone, you'll have one less monthly cost to worry about — and you'll save in interest charges, too.
Refinance or consolidate debt. Restructuring debt can be a smart option to get debt under control in retirement. If you can't pay off your mortgage before retiring, for example, refinancing could help lower payments so they're affordable on your fixed income.
Or if you have high credit card balances, consider debt consolidation. Many people will get a personal loan rate that beats their credit card APRs. You can also choose the loan terms that will result in monthly payments that fit into your budget.
Consider pursuing debt relief. Retirees already drowning due to debt should look into options that will provide relief from this debt. Debt relief options can provide borrowers in or near retirement with more ways to handle debt payments when their costs have exceeded their ability to pay.
Dealing with debt can be a struggle for anyone — but it's especially tough for retirees on fixed incomes. This makes it all the more important to actively manage your debt as you get close to retirement or enter this next stage of life. These solutions can help get debt under control and keep your retirement plans on track.
Methodology
Using an anonymized sample of over 75,000 My LendingTree users born between 1948 and 1953, researchers calculated total debt balances from second quarter 2018 credit reports. These results were then aggregated to the 50 largest metropolitan statistical areas to calculate median debt obligations (non-mortgage), as well as the average distribution of debts across the following debt types: auto, credit cards, personal loans and student.
My LendingTree is a free credit monitoring service available to the general public, regardless of their debt and credit histories, or whether they've pursued loans on a LendingTree platform. My LendingTree has over nine million users.