What Does it Mean to Get a Full Credit Approval?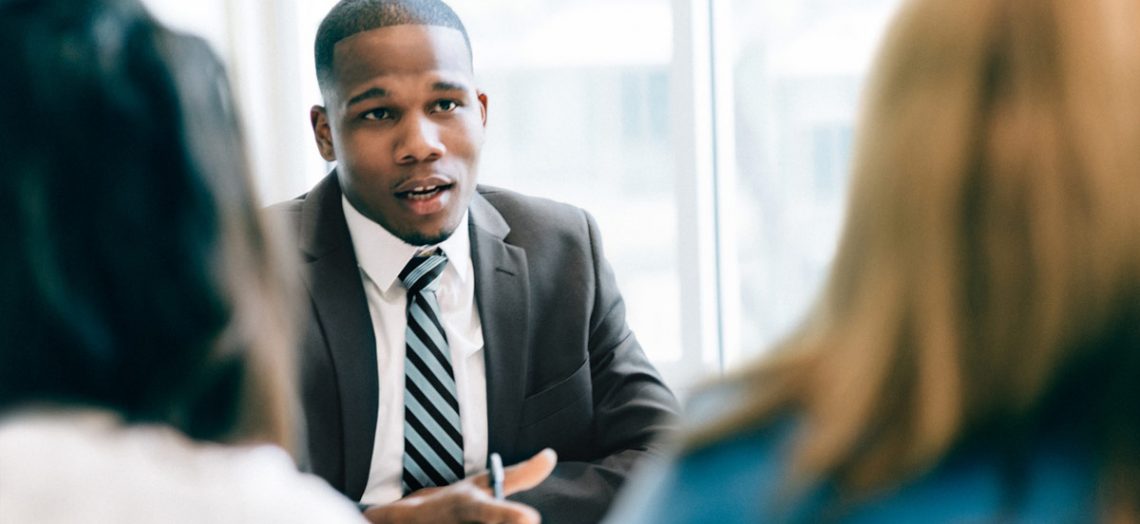 According to a recent LendingTree study, nearly 1 in 10 mortgage applications will be denied. Considering data from over 10 million mortgages was reviewed, that translates to 1 million aspiring homeowners experiencing the disappointment of having their home loan application turned down.
Two of the leading reasons for the declines were credit history and debt-to-income ratio. With interest rates at multi-year highs, and home prices continuing to rise, qualifying for a mortgage can be more challenging. Getting a full credit approval before house hunting can save consumers from the frustration of getting their hopes up, only to have them dashed when it turns out they don't qualify.
What is a full credit approval?
A full credit approval means every aspect of your credit profile — including your income, assets and credit history — are fully verified and submitted for approval to an actual mortgage loan underwriter. In the mortgage loan process, the underwriter is the final decision maker for approval or denial.
In most cases, homebuyers either get prequalified or preapproved. The biggest differences between a prequalification, a preapproval and a full credit approval are two things: documentation and verification.
What documentation is needed for a prequalification?
A prequalification generally involves filling out a full uniform residential loan application and doing your best to accurately answer the questions regarding your income, assets and credit. Most lenders will run a credit report (resulting in a hard inquiry on your credit report), so they know that you at least meet the basic requirements to be approved.
A loan officer will look at these basic components, and give you a prequalification letter indicating that based on information you provided on the application, you can likely buy a house.
What documentation is needed for a preapproval?
A preapproval will require more supporting documentation to verify the information on the loan application. This is so that an "automated underwriting decision" can be made, which involves the loan officer inputting the information provided by you into an automated underwriting system to see if it is approved.
The preapproval is a more reliable indicator that you will get approved than a prequalification. However, the data still has to be reviewed by a mortgage loan processor, who will do a deeper dive into your credit package to make sure there isn't anything that could become a problem.
What documentation is needed for a full credit approval?
Upon reviewing the documentation above, a loan processor may discover some details about your income, credit or assets that requires more explanation and documentation.
In order to get a full credit approval, you need to provide details to support your employment and the money you make every month. The lender will likely require explanations and verifications of your income and employment history from your employer or CPA, and you will need to explain in detail any gaps in employment.
Checking and savings statements will be scrutinized for any large deposits that aren't related to your regular income, and bounced checks or negative balances have to be explained. Any unusual down payment source like cash on hand or gifts from unrelated relatives need to be explained. All asset information must be verified, explained and documented.
Credit documentation requirements will include letters of explanation, divorce decrees, bankruptcy papers with all schedules and documentation of the status or payoff of judgments and payment arrangements on federal or state tax liens, as applicable. All information in legal documents is verified for accuracy with the courts, IRS or creditors as applicable.
Underwriter review and approval
Once all of the documentation has been provided to support your loan, the processor will submit the loan to an underwriter for full credit approval. If the documentation is acceptable, the underwriter will approve the loan and provide a list of the conditions you will need to meet to close the loan once you find a home. This is also commonly known as a conditional loan approval or conditional commitment.
The lists below provides a glimpse of how much more involved the documentation process is for a full credit approval.
Prequalification
Income: Income as stated on loan application
Assets: Balances as stated on loan application
Credit: Credit report showing credit scores, payment history monthly payments and current balances
Preapproval
Income
Most current month of paystubs showing your year-to-date income
2 years of employment information with contact information and start and end dates of all employers
2 years of W-2s if you are a salaried or hourly employee
Last 2 years of tax returns if you receive commission income or are self-employed
Assets
Most current 2 months' worth of bank statements as listed on the application
Credit
Credit is run through an automated underwriting system along with data input from income and assets to get an approval.
Full credit approval
Income
Current month of paystubs to show your year-to-date income and verify your income
2 years of employment information with contact information and start and end dates of all employers
Last year to 2 years of W-2s if you are a salaried or hourly employee
Last 2 years of tax returns if you receive commission income or are self-employed
Employment letters if you are new on the job
If you recently started in your career and have worked less than 2 years in your field of work, you'd need to provide your college degree and transcripts, or verification of related training and education certificate.
Letters of explanation for any gaps in employment, any large drops or increases in income over the last 2 years
Explanations for multiple jobs in a short period of time
Corporate and partnership returns as applicable if you are self-employed
Verifications of employment directly from your employer
Assets
Most current 2 months of assets for checking and savings accounts
Most current quarterly statements for 401(k)s or retirement funds being borrowed against or liquidated for a down payment
Verification you are allowed to access those fund
Explanation for any large cash deposits into any account, or any
special down payment situations (undocumented cash at home, aka mattress money, cultural savings explanations, gift relationships for gifted funds)
Explanation of any bounced check or negative balances on bank statements
Information about other real estate owned, or debt cosigned loans with other parties
Credit
Letters of explanation for any negative credit situations
Divorce decrees, child support and alimony explanation
Bankruptcy papers with all corresponding schedules and discharge paperwork
Documentation of paid collections, judgments or federal or state
tax liens
When do you need a full credit approval?
In most cases, a preapproval will be all you'll need to have the confidence to move forward with your home purchase. A full credit approval is valuable for situations that are outside of the standard underwriting box.
According to the FHA's Office of Single Family Housing, the underwriter should judge the overall merits of the loan application to render a justifiable and documentable decision. In other words, an underwriter can make a judgement call in certain situations about approving or denying a loan.
Here are some cases where a full credit approval makes sense:
You had some major credit issues in the past couple of years: Although mortgage delinquencies in recent years have gone down, if you owned a home in the last 10 years, you may have had to sell it in a short sale, provide a deed-in-lieu or even had to endure a foreclosure.
Perhaps you had a medically related bankruptcy, or recently finished a Chapter 13 reorganization bankruptcy. There was a time when the waiting period before you could get a new loan was at least 7 years for these types of credit events.
The good news is guidelines have eased enough to give you a second chance. With a full credit approval, lenders can consider your documentation and explanations for the circumstances that caused the problems.
Your income has varied, or you've had big changes in how you receive it: Maybe you switched from being self-employed to getting a W2. Or you just finished a degree in nursing after working nights as a bartender to pay the tuition and avoid student loans.
Perhaps you took all your clients with you in that graphic designing job and opened your own business, but you can only show a year's worth of self-employed income. Or you've been self-employed for 20 years and took a big loss last year to pay for a building for your big expansion.
Explaining and documenting how your income is stable, and how you'll be able to repay the loan may provide proof of enough extra income for you to qualify for a loan, despite having a higher debt-to-income ratio.
You are budgeting earnings for a down payment, or you have undocumented cash deposits: In general, you have to document all of the money that you are using for a down payment. According to the FDIC National Survey of Unbanked and Underbanked Households, 6.5% of US households don't have any institutional banking accounts.
This may either be due to a distrust of the banking system, or concerns that the fees are too high to justify keeping funds in a traditional checking or savings account. In cases where cash is kept "on hand," an underwriter will need to decide if the explanation for the use of those funds for a down payment is acceptable. You'll also need to document and explain how you manage your monthly expenses without a bank account.
In some jobs, like hairdressers and bartenders, employees will deposit large amounts of cash from tips — if the deposits can't be easily documented as part of day-to-day practices, some lenders will not allow it to be used as money towards a down payment.
With a letter of explanation and documentation that shows patterns of deposits consistent with the money that's going in, an underwriter can decide whether the cash will be permissible as part of your down payment.
What are the advantages of a full credit approval?
Besides the obvious benefit of removing any doubt about your ability to get approved, a full credit approval has some strategic advantages when you are house hunting.
Faster closings: With your income, credit and assets fully approved, all that's left to do is find a house, verify it's worth what you offer and doesn't have any issues you need to fix and that the title to the property is clear. Once you find the property, having a full lender approval can mean a much faster closing than if you had a prequalification or preapproval.
Conditional underwriter loan approval carries more weight with sellers: A full credit approval provided by a lender's underwriter makes it less likely that your loan will fall through, and since the underwriter is the final decision maker, it carries more weight than a prequalification or preapproval letter provided by a loan officer. Plus, making an offer with a quick closing date may help you get your offer accepted over someone making an offer with just a prequalification or preapproval.
Disadvantages of full credit approval
More paperwork to process before house hunting even begins: The full credit approval process requires much more legwork before you ever start looking at any homes. If you've got major challenges with income, credit or assets (or all of them combined), it's very likely you'll be writing a lot of letters and providing a lot of supporting documentation. It won't be easy, but it'll be worth it if the end result is a full credit approval.
Will take longer than a prequalification or preapproval: While a prequalification or preapproval can take a matter of hours to receive, the full credit approval process can take days or weeks, depending on how complex your credit profile is.
Conclusion
Many borrowers are surprised at how much documentation is required to get fully approved for mortgage loans these days. If you happened to make an application in the early 2000s, there were programs that required little more than your ability to fog a mirror to get an approval.
Now ability to repay is a federal law, and lenders have to be able to prove that they are making a loan you can afford to repay. The best way to demonstrate your ability to repay a loan is to have a full credit approval, so your dream of buying a home can become a reality.