Loans for where you are now, and where you want to go
Get competing offers on the money you need
More ways to save money on the money you borrow
Looking for a free credit score? Want to see the latest rates? We've got the resources you need to get the most from your loans.
Mortgage Rates
View the current mortgage rates from out network of lenders.
View live rates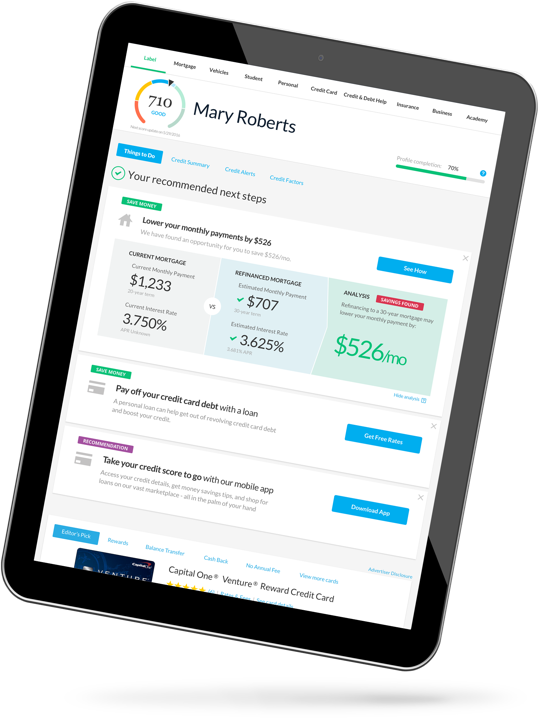 How LendingTree works
Shopping for loans at LendingTree is a lot like shopping online for flights or hotels. We don't make the loans, we connect you to the lenders who do. They compete for your business, and you walk away with the best deal. We've built a massive lender network that encompasses a wide variety of loans. Want a new rewards credit card? How about a cash-out refinance? Need to find funds for your business? You're in the right spot.
If you need money, this is the place to shop for it.