Best Personal Loan Rates
Compare your personal loan rates
Where to get the best personal loan rates in 2019
Looking for a personal loan? You'd be wise to shop around. Different lenders offer different interest rates, and those differences could add up to hundreds, even thousands of dollars in interest charges over the course of a loan.
The tricky thing is that shopping for loan rates is not a one-size-fits-all type of exercise. Lenders make rate adjustments based on your credit circumstances and have different ways of evaluating those circumstances. Indeed, the best place to get a personal loan might be different for you than for your neighbor.
To highlight how the best personal loans can differ according to your credit rating, and how those differences can affect interest rates, LendingTree has identified some of the lowest personal loan rates in each of four categories. The following are summaries on lenders that stood out in each category, followed by some tips on getting and using a personal loan.
How we came up with the ranking: Starting with lenders listed on MagnifyMoney.com, a LendingTree-owned company, we looked strictly at personal loans that offer the lowest APR available. For each category, we chose two to three lenders.
Best overall personal loans
LightStream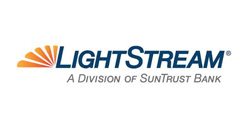 Rates are 0.50% higher for borrowers who don't use autopay. Florida loans are subject to a documentary stamp tax which is over and above the quoted loans rates.
LightStream is a division of SunTrust Bank dedicated to online consumer lending. Based in Georgia, SunTrust is one of the largest banks in the United States.
As you can see from the table above, its interest rates vary quite widely according to borrower qualifications. Crucially though, besides quoted rates, it offers a "Rate Beat" program, through which it says it'll beat any other lender's rate for a comparable loan by 0.10%.
Besides the offer of competitive rates, LightStream is geared toward giving consumers a streamlined borrowing process. It has a fully online application system, and says that it can, on some days, deliver loan funds the same day that the application is received.
FreedomPlus
Besides credit qualification, borrowers must meet certain other qualifying conditions to get the best rate. Those conditions include two out of three of the following: having a cosigner, using most of the loan to pay off existing debt, or having at least $40,000 in retirement assets.
FreedomPlus offers a streamlined online application process for loans ranging from $7,500 to $40,000. It is a division of Freedom Financial Asset Management based in California, though loans are made by New Jersey-based Cross River Bank.
The application process is initiated online but also involves talking to a loan consultant so FreedomPlus can get a more detailed picture of your financial circumstances. Its website says that the application process can be completed in a matter of minutes.
While convenience is an attractive feature of online lenders, borrowers should always look closely at the financial details before agreeing to a loan. Note, for example, that both the range of APRs and origination fees at FreedomPlus are quite wide. That means the competitiveness of terms will depend on your particular circumstances, so you should get a specific quote before deciding to choose it as a lender.
Assuming the loan terms in your case are competitive, FreedomPlus might be a good option is you are in a hurry to obtain your loan, because it offers same-day qualification, and the possibility of receiving the loan proceeds as quickly as within 48 hours.
Earnest
Loans not available in Alabama, Delaware, Kentucky, Mississippi, Nevada or Rhode Island. Loan proceeds may not be used for accredited college tuition, business capital, or real estate purchases.
Earnest is a financial institution that is founded on the premise of reworking the way banks lend money. It says it brings together math, finance, design and technology specialists to pursue its mission.
This encompasses everything from the way it uses data to determine loan qualification and terms to a streamlined application process. As part of that mission, Earnest seeks to make loans more accessible by using a unique set of metrics beyond credit rating to determine eligibility for a loan.
Earnest's process is centered around customization. Rather than forcing borrowers into predetermined buckets for loan terms and repayment structure, Earnest allows customers to choose the precise loan characteristics that suit them best.
Earnest makes approval decisions based on factors such as having enough savings to meet two months' worth of expenses, living within your means with rising bank balances, having low amounts of non-mortgage debt, and demonstrating a good record of paying your bills and not being assessed overdraft or late fees.
Best personal loans for excellent credit
First Midwest Bank
Their lowest rate applies to loans of $25,000. Lower loan amounts carry slightly higher rates. Loans are available in just 26 states.
First Midwest Bank is a Chicago-based bank with 125 branches in Illinois and Indiana, but it offers loans to residents of 26 different states. Consumers can initiate a loan inquiry online, and the bank advertises that it can provide decisions on personal loans within 24 hours.
Rather than having a fully automated application process, First Midwest Bank offers a simple online form which will prompt a contact from a loan officer. This might be a plus for people who want guidance from a lending professional, though it might also be seen as a negative for anyone looking for a completely online lending process.
One point to note about First Midwest Bank is that it has an origination fee (it calls it a documentation fee) of Not specified. Because this is a fixed dollar amount rather than a percentage, it will represent a larger proportion of a smaller loan than of a larger one. Because of this, the APRs First Midwest advertises are actually lower for higher loan amounts than for smaller amounts.
While First Midwest Bank's interest rates are fixed, it does offer flexible payment terms.
Wright-Patt Credit Union
Borrowers must be members of the Wright-Patt Credit Union. Eligibility for membership can be based on residency in one of 19 counties in Ohio near the Columbus and Cincinnati, military or government employment, or association with Wright State University.
Wright-Patt Credit Union has a variety of branches concentrated in central and southern Ohio. Consumers can create a user account online which will allow them to apply for a loan via the Wright-Patt website, and then track the progress of their application online.
Besides applying online, consumers can automate their loan payments via a variety of options offered by Wright-Patt. Those with a Wright-Patt checking account can arrange to have loan payments made automatically from that account. Wright-Patt can also automate payments from other financial institutions, or users can direct payments online.
In addition to personal loans, Wright-Patt also offers a personal line of credit. A line of credit can be a more cost-effective way of borrowing money for people who need to access funds periodically rather than all at once.
Wright-Patt Credit Union has a "Skip-A-Pay" program that allows borrowers to skip one scheduled payment per calendar year, subject to advance approval. Using the Skip-A-Pay program will incur additional fees and finance charges.
Best personal loans for average credit
Best Egg
While loan amounts are generally between $2,000 and $35,000, applicants with annual income of $150,000 or more may be eligible for a loan of up to $50,000. *This is applied to the original loan amount.
Best Egg is an online lending platform offering loans from Cross River Bank, a financial institution based in New Jersey. It has provided loans for 270,000 customers.
Best Egg's low-end loan APR of 5.99% is reasonably competitive, but for some loans the APR can range as high as 29.99%. In part this is because origination fees are between 0.99% - 5.99%, which would add substantially to your APR.
Because the cost of borrowing from Best Egg is so widely variable, you need to get a quote specific to your situation before you comparison-shop. While Best Egg touts its loans as a potential tool for debt consolidation, note that if you are quoted an APR at the high end of Best Egg's range you might find that even credit card debt is cheaper.
Best Egg describes its application process as one of the fastest and simplest available, and with electronic transfers, it can get money into an approved borrower's bank account as quickly as one business day.
Discover
Borrowers must be U.S. citizens 18 or older with an annual income of at least $25,000.
Discover Bank is a large, diversified financial services company perhaps best known for the Discover credit card. It also offers personal loans, which can be a cost-effective alternative to using a credit card for large purchases or debt consolidation.
Discover Personal Loans uses its online platform to offer speed and efficiency, with same-day approval in most cases and fund transfers within one business day after approval. Having no origination fees helps keep the APR on Discover loans competitive, though you should compare APRs with other institutions to put the combination of interest rates and loan fees in the proper perspective.
In addition to having no origination fees, Discover advertises no loan fees of any kind as long as you make your payments on time. In fact, if you change your mind about borrowing, you can even return the money within 30 days and pay no interest charges.
In addition to its online application process, Discover's website offers other useful resources such as articles about personal loans and personal loan calculators.
Best personal loans for poor credit
Peerform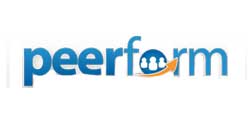 While Peerform can offer repayment periods as long as five years, these loans are restricted to borrowers with the strongest creditworthiness.
Peerform is a peer-to-peer lender which uses its platform to match borrowers with investors willing to lend money.
Peer-to-peer lending can be especially attractive to borrowers who might have trouble meeting the traditional underwriting standards of a bank lender. Rather than getting your fund from a financial institution, with peer-to-peer lending your loan would be funded by a variety of investors who are willing to take the risk of lending money in exchange for the investment return represented by the interest rate you pay.
In this arrangement, Peerform provides the online platform where borrowers and investors can provide information on what types of loans they are interested in taking out or funding. Peerform evaluates your credit credentials and provides a score investors can use to evaluate your creditworthiness. The better your credit looks, the lower your interest rate is likely to be.
Peerform offers a streamlined registration process online, and then offers a variety of loan options so you can choose the terms that meet your needs.
Lending Club
While origination fees range from 1% to 6%, the average is towards the high end of that range at 5.49%. This will add significantly to your APR.
Lending Club is a peer-to-peer lending platform that has been matching borrowers with investors for 10 years. Significantly, Lending Club describes itself as a technology company rather than a financial institution, and it uses its tech to provide borrowers with a timely range of options based on their needs and circumstances.
Lending Club advertises that it will let you see what loan terms you would qualify for in just minutes. This inquiry will not affect your credit score, and you are likely to see a variety of loan options so you can choose which suits you best.
While peer-to-peer lending can be a viable option for borrowers who have trouble meeting traditional bank lending standards, note that the high end of Lending Club's APR range is extremely high, in part because of high origination costs. If the loan options this platform offers based on your situation are toward the high end of that range, you should rethink whether borrowing the money is really a smart financial move.
Lending Club offers loans in as little in seven days, and their loans have no prepayment penalties, which gives the borrower some added flexibility.
By clicking "See Offers", you may or may not be matched with any lender mentioned in this article. Based on your creditworthiness, you may be matched with up to five different lenders in our partner network.
Uses for a personal loan
While some loans, like mortgages or car loans, are designed for specific purposes, personal loans are more of a jack-of-all trades.
They're often used as a debt consolidation tool, which you can use to consolidate debts such as your credit card balances.
Personal loans can also help you meet a variety of expenses that are beyond the scope of your normal budget, such as:
Pros and cons
Perhaps the best way of understanding the pros and cons of using a personal loan is to understand where personal loan interest rates rank compared to other forms of credit.
Pros
You might get a lower rate on a personal loan than with a credit card.
On average, personal loan interest rates are lower than those on credit cards, but higher than those charged for car loans or mortgages. The implication is that if you are purchasing something like a car or a house that can be used as collateral for the loan, a personal loan would probably not be your cheapest option. However, when it comes to other purchases that are going to take a while to pay off and thus will incur interest charges, a personal loan should be a more cost-effective alternative to simply running up credit card debt.
They can help consolidate debt.
Because of that cost advantage over credit card debt, personal loans can also be used for debt consolidation. Paying off your credit card balances with a personal loan can allow you to both reduce your interest costs and simplify your repayment obligations.
Cons
Not the greatest option for some expenses.
Personal loans are designed to be paid back over a period of years, generally between two and ten years. For long-term purchases that are going to benefit you for a similar period of time or longer, it often makes sense to spread the cost out over time. On the other hand, you should think twice before taking on a multiyear debt obligation for something that you will only enjoy for a limited period of time, such as a vacation.
Using a personal loan for debt consolidation may not solve the underlying issues.
Also, when it comes to debt consolidation, paying off your credit card balances with a personal loan should be just one part of a program to get your finances under control. Unless you also adopt the budget discipline of living within your means, you may just build those credit card balances back up again, and find yourself faced with that debt in addition to the remainder of your personal loan.
Always remember that any debt you take on today will be a drain on your ability to spend in the future. Be sure to measure your future needs against your current ones before borrowing money.
Fixed- and variable-rate personal loans
Most personal loan offers are for fixed interest rates, but variable-rate loans may also be available in some cases. It's important to know the advantages and disadvantages of each before you sign on.
Fixed-rate loans have an interest rate that will not change over the course of your repayment term. This means that your monthly payments will be uniform and predictable. In low-rate environments, it can be especially advantageous to lock up a rate for the life of your loan, though you will not benefit if rates fall further unless you refinance. Refinancing may bring other expenses, and is not always available.
Variable-rate loans generally have a lower initial interest rate, so you could save money on your payments at the start of the loan. That initial rate is only locked in for a specified period, after which it is subject to vary according to market conditions.
These variations in rates could go in your favor or they could go against you. If interest rates are high and you think them likely to fall, a variable rate could act to your advantage. However, if rates are already low and seem more likely to rise than to fall, you may be better off locking in your rate.
While interest rate changes could go either way, one caution about variable-rate loans in general is that they introduce an element of uncertainty into your finances. Since you don't know what your monthly payment will be, it will be tougher to plan your budget. Under extreme conditions, you might find yourself no longer available to afford a rising loan payment.
What it takes to qualify for a personal loan
As the tables shown earlier in the article demonstrate, lenders have differing standards about what credit score is necessary in order to qualify for a personal loan. Also, credit score is just part of the picture that lenders look at when deciding whether or not you are likely to meet your loan obligations.
In addition to credit score, here are some other things lenders may look at in deciding whether you qualify:
Income level
Other debts
Assets
Employment history
Availability of a cosigner
The lending market is in a period of change. The emergence of peer-to-peer lenders, other nonbank lenders and online loan platforms has introduced some nontraditional underwriting methods into the market. Some examples:
Education level
Career progress
Career potential
Savings patterns
Retirement assets
Some of these nontraditional methods might work in favor of would-be borrowers who have limited or less-than-ideal credit histories. In particular, if you have run into a brick wall trying to get a loan from a traditional bank, you may want to look for a lender that uses a range of metrics beyond your credit score.
How to get the lowest rate
Given all of the above, the following are some steps for getting the lowest personal loan rate:
1. Check your credit history. Mistakes or other problems with your credit report can cost you in the form of higher personal loan interest rates, and could possibly prevent you from getting a loan. Check your credit history early in the process, so you can have time to correct any errors or address any other issues in your credit report.
2. Hold off on changing jobs. Employment continuity is an issue with some lenders, so if it's avoidable it would be best not to have a recent job change when you are applying for a loan.

3. Know what you are looking for.Understand what size and length of loan you are looking for before you start to shop, and also know what your credit score is. These factors all affect the personal loan rates you will be offered, so you can't do any serious shopping before you know these details.
4. Shop around. Once you have a handle on your needs and circumstances, shop around rather than jumping at the first loan offer you find. The extra time spent can pay off for years to come in the form of lower interest rates.
5. Compare APRs, not just interest rates. Cost factors on personal loans include both the interest rate and any origination fees. Looking at APR (the annual percentage rate including all costs) will help you put both rates and fees into the right perspective.
6. Consider a cosigner.

If you can get a cosigner with good credit, it might help you get a better rate on your loan, and then if you handle the subsequent repayment well it can improve your credit history.
A personal loan is both a useful tool and a serious financial obligation. Getting the best use out of this tool involves careful planning of when to use a personal loan, what type of personal loan to get, and where to find the best personal loan rates for your needs and circumstances.