How Does LendingTree Get Paid?
LendingTree is compensated by companies on this site and this compensation may impact how and where offers appear on this site (such as the order). LendingTree does not include all lenders, savings products, or loan options available in the marketplace.
Best Ways to Get a Personal Loan
Updated on: June 18th, 2021
Editorial Note: The content of this article is based on the author's opinions and recommendations alone. It may not have been reviewed, commissioned or otherwise endorsed by any of our network partners.
If you're thinking about how to get a loan for a big or unexpected expense, consider applying with your bank or credit union and comparing lenders online. By shopping around, you can ensure you get your best rates and terms. With a personal loan, you get a lump sum of cash that you pay back over a set period with interest. But as with any form of borrowing, it's important to do your research and make sure you're able to handle repayment.
How to get a personal loan: 4 best ways
1. Bank
Banks are often the first option for many as they think about getting a loan. This can be good for borrowers with higher credit scores, since traditional banks may have stricter qualification requirements on minimum credit scores or income. They may also offer lower interest rates than bad-credit loan lenders.
National banks tend to have plenty of branches for those who prefer to work with a lender face to face or pay off their loan in person. You might also find this the easiest way to get a loan if you're applying for a personal loan with a bank you already use.
2. Credit union
Credit unions, which are now more widely accessible, can be one of your best ways to get a personal loan with lower rates and less rigid credit requirements for members.
Credit unions are member-owned nonprofits, so they can be more generous than for-profit lenders when it comes to fees and interest rates. If you have a positive relationship with your credit union, they might be more willing to lend to you even if your credit isn't stellar.
However, you would have to be a member to get a personal loan from a credit union. You may have to live in a certain county or be employed by a specific organization, but sometimes it's as easy as filling out a member application or paying a small membership fee.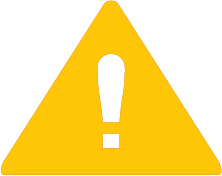 Note:
Credit unions tend to be small and have limited locations, although many join shared-branching networks that allow you to pay your loan in credit unions across the country.
3. Online lender
Online personal loan lenders can offer competitive rates, easier credit requirements than banks and credit unions, and often, a much faster application process, with same-day funding possible.
Many online lenders look at more than just your credit history — your job history or banking activity, for example, may come into play  — making them worth considering if you're thinking about getting a loan but your credit score isn't great.
Even if you do have decent credit, though, some online lenders offer lower interest rates and fees than traditional banks and credit unions, since they don't have to cover overhead costs of managing branch locations. Plus, the application process can be done fully online, so these lenders tend to offer a quick turnaround when it comes to approving and funding your loan.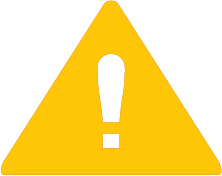 Note:
Look for online lenders that offer helpful add-ons. For example,
SoFi Bank personal loans
come with unemployment protection and job search assistance, which allows you to defer payments briefly if you lose your job through no fault of your own.
4. Peer-to-peer lender
Peer-to-peer lenders offer loans backed by individual or corporate investors. You may have an easier time qualifying for a loan using peer-to-peer lending marketplaces, since some will work with borrowers who have a limited credit history if they can demonstrate the potential to earn a high income or a willingness to pay. They may consider other factors, such as:
Education
Work history
Bill payment history
That being said, borrowers with good or excellent credit will still get the lowest interest rates. If you're struggling to get approved by banks, credit unions or online lenders, the loan you get from a peer-to-peer lender is likely to come with a higher interest rate — maximums can near 36%.
Where not to get a loan: Payday loans vs. personal loans
When comparing personal loans versus payday loans, don't mistake them for the same product. Payday loans are short-term loans that are usually for amounts less than $500. Typically, the lender expects you to pay back the money when you receive your next paycheck. You won't find these loans at traditional banks.
Payday loans also carry extremely high interest rates compared with personal loans.
Payday loans: While advertised rates may be in the double digits, a typical two-week payday loan has an APR — interest rate plus fees — of nearly 400%, according to the Consumer Financial Protection Bureau (CFPB).
Personal loans: Your APR could be dramatically lower than with payday loans, depending on your income and credit history. You can get an idea of the difference from a quick glance at our personal loan marketplace.
Additionally, while most payday lenders now have to certify that you can reasonably afford to pay back your loan, some lenders are exempt from this requirement. In contrast, when you get a personal loan, you will likely have to prove that you can repay the loan by agreeing to a credit check and providing income information.
Because of high interest rates and short time frames, the best way to get a loan shouldn't involve considering payday loans. Even if you don't have a traditional financial institution in your neighborhood, you can go through the application process to get a personal loan online.
Best way to get a personal loan
1. Check your credit score and credit report
Financial institutions will only give you a personal loan if you meet their minimum credit standards. For the best loans, that likely means having a credit score of at least 640, although there are lenders who will consider consumers with lower scores. As you think about your best way to get a loan, know where you stand credit-wise to determine if you're a good candidate for a personal loan.
If you have a credit card, check to see if your issuer provides you with access to your credit score as a benefit. You also can check your credit score for free on LendingTree.
Your credit score is determined by the information in your credit report, so it's important to check that as well. You can access your credit report for free from each of the three major credit-reporting bureaus:
Equifax
Experian
TransUnion
Visit AnnualCreditReport.com, the only site authorized by the federal government to provide credit reports. If you find mistakes in your credit report, take action to dispute credit report errors immediately.
Beyond ensuring the accuracy of your credit report, there are two main things you can do to improve your credit after checking:
Make sure you're making on-time payments
Reduce the amount of debt you owe, particularly the percentage you're using of your available revolving credit (including credit cards)
While you may not see results immediately, you're likely to see your credit score go up over time if you consistently practice these while avoiding missteps.
2. Gather necessary documents
Most lenders will require you to provide certain documents to verify your identity and your income. These typically include:
Proof of employment and income (pay stubs)
Proof of residence (government-issued form of identification or a bill sent to your address)
While those are basic requirements, some lenders may require additional supporting documents.
3. Get prequalified
Before applying for a loan, it's smart to get prequalified for loan offers based on your credit profile. First, you'll select the reason you need a personal loan. This could be:
Then, you'll need to enter how much money you need to borrow, generally anywhere from $1,000 to $50,000. From there, you'll be asked about your:
Credit score
Employment status
Pretax income
Housing situation
After entering all your information, you may be shown loan offers for which you've prequalified. You'll be able to compare rates and terms at this point.
If you're denied, either during the prequalification process or after submitting your final application, it's possible your credit score isn't high enough, you have too much debt or you don't have enough income for a lender to reasonably expect you to pay back the loan.
4. Compare loan options
Shop around by researching a combination of banks, credit unions, online lenders and peer-to-peer lenders (using prequalification when possible).
Make a list of loan options most important to you. Apart from interest rates, you'll want to pay attention to:
Loan amounts
Loan terms
Additional fees associated with the loan
Common loan fees include origination fees and prepayment fees.
Once you've gathered this information, you can now compare these various loan options, and you'll want to look for the most affordable ones.
5. Read the fine print
As with any financial product, you need to understand the fine print before you sign a contract. Look out for the following before agreeing to borrow money:
Origination fees. These generally range from 1% to 8% and are applied just for taking out the loan. However, some lenders, such as LightStream and Discover, don't charge origination fees.
Fixed vs. variable interest rates. Variable interest rates, which aren't common for personal loans, generally start out lower than fixed rates, but they can rise or drop based on the market. Fixed-rate loans are predictable with fixed payments on a fixed schedule.
Prepayment penalties. While it's rare, you may come across personal loan lenders that charge you a fee if you pay off your loan early.
Comparing other financing options to personal loans
Personal loans may not be the right solution for everyone. Be sure to compare and contrast the pros and cons of various funding options before you make a decision.
Credit cards vs. personal loans
Advantages
Disadvantages

Can borrow smaller amounts of money
Won't owe interest if balance paid off at end of billing cycle
Potentially earn rewards on purchases depending on card

Interest rates can be higher, especially if qualified for best personal loan rates
Payment amounts less consistent
Rewards could tempt borrower into cycle of debt that's hard to escape
Credit cards with 0% intro APR on balance transfers vs. personal loans
Advantage
Disadvantage

Can refinance debt at 0% APR for fixed amount of time as long as minimum monthly payments are met

Could pay higher interest rates for missed payments or by not paying off debt by end of offer period
Home equity lines of credit (HELOCs) vs. personal loans
Advantages
Disadvantages

Interest rates typically lower than personal loans
Could potentially borrow more money, depending on equity in home
Credit accessible whenever needed

Could lose home if default on HELOC
Temptation to overspend if granted high borrowing limit
Borrowing from family or friends vs. personal loans
Advantages
Disadvantages

Credit score doesn't matter
May not owe interest depending on agreement

Could damage relationship for failure to pay
Friends or family may feel entitled to influence management of finances
Responsibly managing your personal loan
Taking out a personal loan may solve your immediate money woes, but you have to handle that debt responsibly. A loan won't end your money problems — in fact, it could end up perpetuating a negative cycle.
One answer to getting out of debt or financing a big goal may be accepting the fact that your income doesn't sustain your lifestyle. There are bad reasons to get a personal loan, including funding luxury purchases you can't afford.
On the other hand, you might sincerely need to borrow money to cover a necessary cost or financial emergency. It's important to reflect whether going into debt to cover an impending cost is the only answer. If you can avoid debt by saving up and delaying the purchase, do so.
Important: If you do decide that a personal loan is the right path for you, be sure to handle your debt responsibly. Make on-time payments and set a plan for paying down your debt — and stick to it. Before agreeing to a loan offer, use a loan calculator to see if you can afford the monthly payments. Don't take on additional debt that could drain your resources to a point where your monthly payments are no longer sustainable.