How to Qualify for a Low-Interest Rate Personal Loan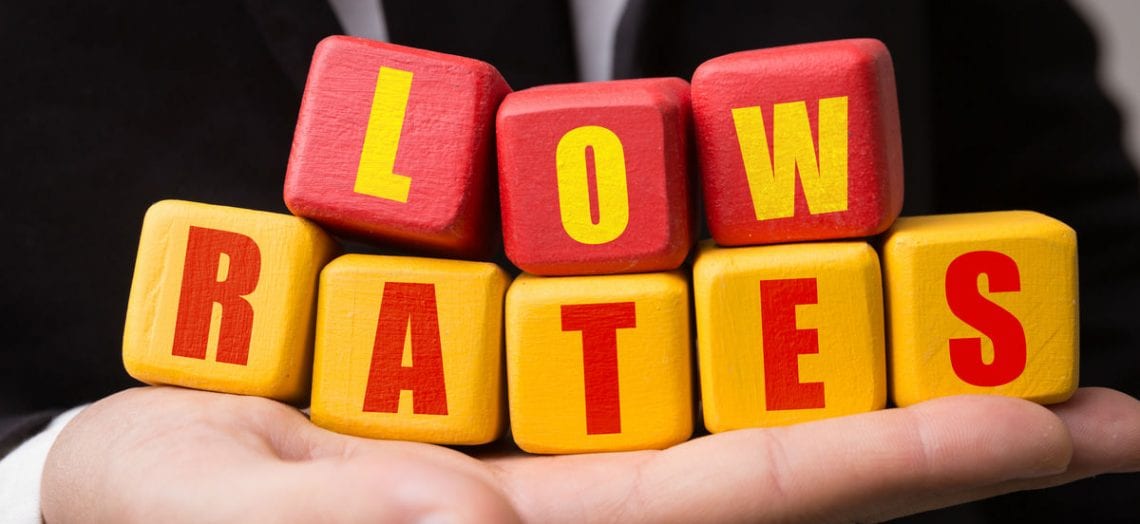 When securing a personal loan for medical bills, debt consolidation or other expenses, borrowers will be charged varying interest rates by their lenders. There is a minimum and maximum amount lenders will charge, but it is a low-interest rate that borrowers should target because it will save them the most money.
If a financial emergency has left you in need of cash, a low-interest rate personal loan could help you get back on your feet.
What is a low rate personal loan?
A low-interest rate loan is a personal loan with an interest rate that falls within a particular range. Each rate is reserved for a specific type of applicant seeking a personal loan. This means that not every borrower that is approved will be paying the same amount of interest, and this because their credit score will be used to determine this number.
For example, assume the interest rates advertised by a lender range from 3.09% to 35.99%. Applicants with excellent credit may be approved for the lowest rate of 3.09%. If applications with what a lender may consider poor credit are approved, the maximum interest rate that the lender charges could be what they are expected to pay.
What do you need to qualify?
Approval for a personal loan is not guaranteed no matter which lender you select. Applicants can easily be denied by any lender if they don't qualify for a personal loan. With each lender having specific requirements that borrowers must meet in order to be approved, it important to become familiar with these requirements and know exactly what lenders are looking for when approving personal loan applications.
Qualifying for a low-interest rate loan is dependent upon various factors, including:
Low rate personal loan options
LightStream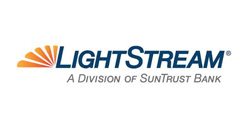 4.99% – 16.79%*
(Autopay required)
RocketLoans

BestEgg
By clicking "View Personal Loan Offers", you may or may not be matched with any lender mentioned in this article. Based on your creditworthiness, you may be matched with up to five different lenders in our partner network.
Looking beyond the interest rate: Personal loan fees and fine print
Approval odds may be high with certain lenders, but before accepting the loan, you will want to read the fine print to get a clear understanding of what you are getting yourself into.
Additional fees: Not only can lenders charge interest on your loan, they can also charge application, origination and/or prepayment fees, driving up the total cost of your loan.
Loan term (length): The loan term determines how much time you have to repay your loan, and if not enough time is given, paying back won't be possible.
Processing time: Processing time will vary from lender to lender, so depending on when you need cash, certain lenders won't be an option because they won't be able to get it to you fast enough.
Loan amount: Borrowers need a certain amount of money when they apply for a personal loan, but upon review of your application, lenders may not be able to approve the requested loan amount. This doesn't mean that there isn't a lender out there who can get you the exact amount of funds you requested.
MagnifyMoney, which is owned by LendingTree, has a personal loan calculator that uses the loan amount, APR and loan term to determine how much a borrower's monthly payments will be if they are approved for a loan. This can be helpful to borrowers who want to be sure they can afford a personal loan before they start applying.
Should you get a cosigner?
Applicants who fear that they won't be approved for a personal loan can still apply for one with the lender of their choice, but rather than applying as an individual and getting denied, they can apply with a cosigner. This is someone who will be held liable in the event that you are unable to repay your loan. While applying with a cosigner can increase approval odds for a personal loan, there are risks involved.
Here are the pros and cons to consider when getting a cosigner for your loan.
Pros
Ease of approval: Approval for an individual applicant isn't always easy, which is why people consider getting someone to cosign their loan. If your cosigner meets all of the loan requirements with the chosen lender, approval is more likely.
Lower rate: Interest rates are based on a number of factors, including credit score. With a creditworthy cosigner, you could have access to a lender's lowest rates.
Higher loan amount: Applying for a loan as an individual applicant could limit how much money you are able to borrow. With a cosigner, you could apply to receive more funds and actually be approved.
Savings: Loans with high-interest rates result in higher loan costs, but at a lower rate, you will spend less and save more.
Cons
Finding a cosigner: It can be difficult to find someone to cosign your loan because close friends and family may be reluctant to take on this responsibility and put themselves at risk.
Negative impact on a personal relationship: Even though your cosigner has agreed to pay off the loan if you are unable to, they probably aren't expecting to have to cover this debt. If your cosigner ends up having to pay off your loan, this can put a strain on your personal relationship.
High-interest rate: Only with a creditworthy cosigner will you be offered a low-interest rate. Should their credit score be poor or not much better than your own, the interest rate for your loan won't be as low as you hoped.
Inability to cover payments: Should both the borrower and the cosigner be unable to cover the loan payments, both parties could be negatively impacted. For example, a decrease in credit score or the filing of a lawsuit.
Alternatives to personal loans
A personal loan is an ideal solution for many consumers who need financial assistance. This particular course of action can get people out of the woods when it comes to their financial hurdles, but it isn't the only way to finally get out of debt or cover the cost of various expenses.
Here are a few alternatives to personal loans.
Savings
Rather than borrow money and add to your debt, you could save. If you have enough time and patience, create a budget that is easy to stick to and put the extra income away so that whatever you save can be put toward your debt and any unexpected expenses that may arise.
Secured loans
Borrowers who are homeowners can apply for a home equity loan, which will allow them to borrow a certain percentage of their home's value and use their home as leverage. A different type of secured loan is also an option, but car title loans should be avoided since they tend to be expensive because there are such high-interest rates charged by lenders.
Federal loan
Many people take out loans when they need to cover education costs, including books and school supplies. Unfortunately, personal loan lenders don't allow borrowers to use loan funds for their education. Federal loans are actually ideal for such expenses, so consumers still have loan options when they just don't have the money available.
Credit card
For smaller debts, credit cards can be a more suitable option when you want to pay off a debt or cover another expense. As a plus, when applying for a credit card, some have low promotional rates, which means you'll be able to pay little to no interest should you pay off the credit card before the promotional period expires.
Bottom Line
Getting a personal loan with a low-interest rate starts with knowing your credit score. Before applying for a loan, you'll want to review your score so that when it comes time to shop around for a personal loan and check rates, you can eliminate the lenders who are offering you an unreasonable interest rate.
*Your APR may differ based on loan purpose, amount, term, and your credit profile. Rate is quoted with AutoPay discount, which is only available when you select AutoPay prior to loan funding. Rates without AutoPay may be higher. Subject to credit approval. Conditions and limitations apply. Advertised rates and terms are subject to change without notice. Payment example: Monthly payments for a $10,000 loan at 4.99% APR with a term of 3 years would result in 36 monthly payments of $299.66.

¹The Annual Percentage Rate (APR) is the cost of credit as a yearly rate and ranges from 5.99% to 29.99%, which may include an origination fee from 0.99% - 5.99% that is deducted from loan proceeds. Any origination fee on a loan term 4-years or longer will be at least 4.99%. The loan term and the APR offered will depend on your credit score, income, debt payment obligations, loan amount, credit usage history and other factors. Additionally, the APR offered is impacted by your loan term and may be higher than our lowest advertised rate. Requests for the highest loan amount may result in an APR higher than our lowest advertised rate. You need a minimum 700 FICO® score and a minimum individual annual income of $100,000 to qualify for our lowest rate.

Best Egg loans are unsecured personal loans made by Cross River Bank, a New Jersey State Chartered Commercial Bank, Member FDIC. Equal Housing Lender. "Best Egg" is a trademark of Marlette Funding, LLC. All uses of "Best Egg" on this site mean and shall refer to "the Best Egg personal loan" and/or "Best Egg on behalf of Cross River Bank, as originator of the Best Egg personal loan," as applicable. Loan amounts generally range from [ps name='personalloan.35.min_loan']-[ps name='personalloan.35.max_loan']. Offers up to $50,000 may be available for qualified customers who receive offer codes in the mail. The minimum individual annual income needed to qualify for a loan of $50,000 is $130,000. Borrowers may hold no more than two open Best Egg loans at any given time. In order to be eligible for a second Best Egg loan, your existing Best Egg loan must have been open for at least four months. Total existing Best Egg loan balances must not exceed $50,000. All loans in MA must exceed $6,000; in NM, OH must exceed $5,000; in GA must exceed $3,000. Borrowers should refer to their loan agreement for specific terms and conditions. Your verifiable income must support your ability to repay your loan. Upon loan funding, the timing of available funds may vary depending upon your bank's policies.

To help the government fight the funding of terrorism and money laundering activities, federal law requires all financial institutions to obtain, verify, and record information that identifies each person who opens an account. When you open an account, we will ask for your name, address, date of birth, and other information that will allow us to identify you.