Powersport Loans For Bad Credit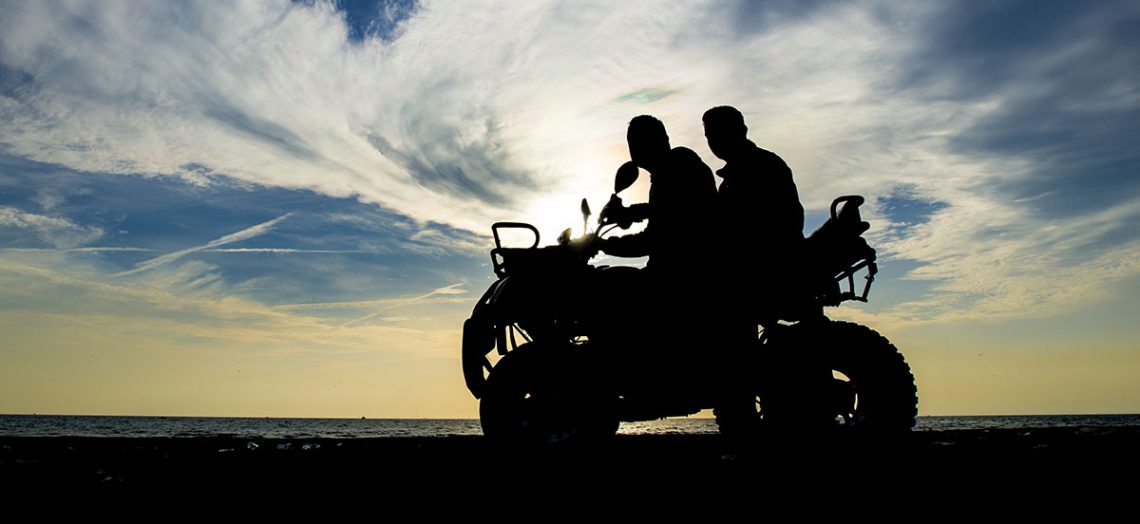 Are you looking for powersport loans for bad credit but aren't sure where to start? There are a number of options for your powersport loan including credit cards, dealer financing or even bank loans. Here are several options for financing your powersport loan to help you get the best deal possible, even with past credit challenges.
Powersport Loans For Bad Credit
If this is your first time applying for a powersport loan, you might find that approval is more difficult to get than it is for a car loan. The reason these loans are harder to get is that it is much more difficult for a lender to repossess powersport vehicles than it is to repossess an automobile. As a result, lenders have much stricter requirements for credit scores and debt-to-income ratios than if you were purchasing a new automobile.
You'll also find that powersport loans for bad credit are more expensive than car loans due to the increased risk for lenders. Powersport vehicles also depreciate quicker than automobiles, meaning lenders will still be losing money even if they repossess.
Getting Approved With Bad Credit
Minimum credit scores for approval vary by lender; however, if your FICO score is less than 610, you may find it difficult to get your powersport loan approved.
As with any loan, lenders rely heavily on your credit score for making approval determinations. There are a number of different credit scores out there, but the one lenders use frequently is the FICO score. FICO stand for the Fair Issac Corporation and is a proprietary score based on the content of your credit reports. Have you checked your credit reports for errors? Mistakes or inaccurate information in your credit reports can drag down your FICO score, making it difficult to find a lender willing to approve your bad credit powersport loan application, even driving up your interest rate unnecessarily.
If you haven't checked your credit reports for errors this year, a visit to the website annualcreditreport.com will get you everything you need to review your credit reports for free. The government requires credit bureaus to provide free access to your credit history, making it unnecessary to pay for credit reports. Make sure that you review all three reports, including Equifax, Experian, and TransUnion. If you find errors in your credit reports, you will need to dispute the error with each credit bureau and allow enough time for the correction to be reflected in your FICO score. The annual credit report website only provides access to your credit reports. You can get your credit score for fee by visiting the My LendingTree website.
Different Types of Bad Credit Powersport Loans
The easiest way to fund your powersport purchase is to open a new credit card account. Credit cards are fast and easy to apply for; however, they typically come with the highest interest rates. One of the downsides of using a credit card is that you might have to apply for more than one card to cover the full balance of your purchase. Given the higher interest rates and the temptation to overspend, using credit cards is one of the least financially responsible options. Can powersport loans for bad credit be a financially responsible decision? If you have the cash on hand, this is the least expensive and, for some, the most responsible option for purchasing a powersport. The downside of using cash is that you are giving it up for a depreciating asset. Keep in mind that these purchases depreciate much faster than purchasing a new car.
Dealer Financing Options
A good starting place when shopping for your powersport financing is the dealer. Dealer financing could mean anything from in-house financing to a new credit card or a loan from a local bank or credit union. As with any type of financing, it is important to read the fine print and understand what type of loan you're getting. The interest rates on dealer financing for powersport loans can vary widely depending on the type of financing the dealer is offering. Don't settle for dealer financing because it's quick and easy or because the salesperson is pressuring you to take out a loan.
Powersport Loans for Bad Credit From Banks and Credit Unions
Other places to shop for powersport financing are your local banks and credit unions. Credit unions typically offer a wide range of loan products with interest rates lower than most banks. There may be membership requirements to join the credit union you are considering, so be prepared for some additional legwork to get your loan approved. Banks are another option for your powersport loan. You'll find that large national chains offer specialty loans for purchasing powersports. Approval for these types of loans relies heavily on your FICO score and debt-to-income ratio. Shopping rates and terms from a variety of lenders will help you get a better deal; however, be careful not to allow lenders to make hard inquiries on your credit report until you have identified the best lender for your loan.
Finding powersport loans for bad credit can be a confusing and frustrating process, and once you're approved can add thousands of dollars to the cost of your purchase unnecessarily. Doing your homework and shopping for the best deal from a variety of dealers, banks and credit unions will ensure you're not overpaying when you sign on the dotted line.