How Do Personal Loans Work?
Updated August 15th, 2019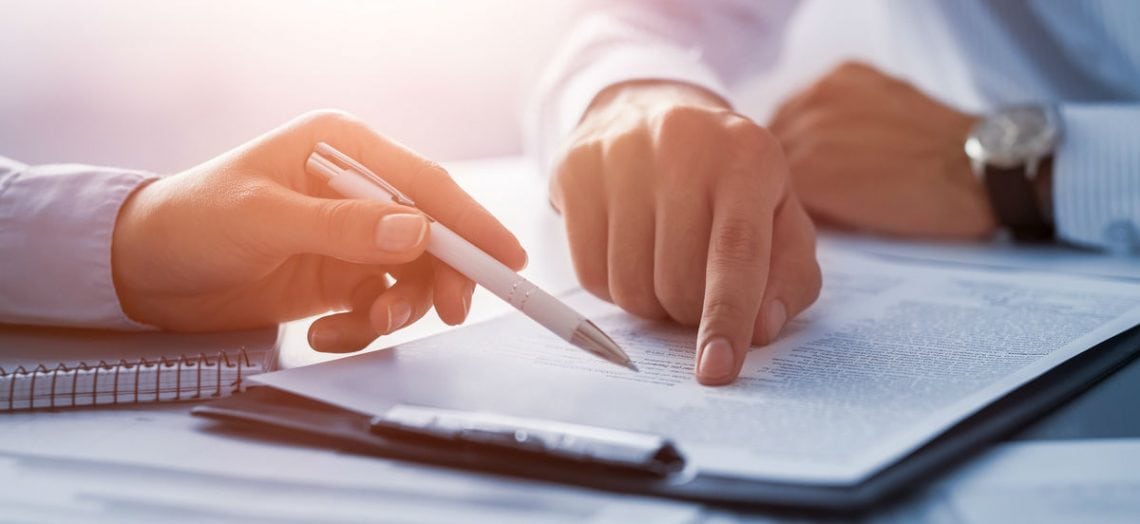 Whether you need help paying down credit card debt or you're faced with an unexpected emergency, a personal loan can help.
Taking out a personal loan may be a wiser choice than turning to credit cards in a pinch. For starters, personal loans may come with lower interest rates than credit cards. Personal loan rates are also fixed, meaning they can't change over time like credit card rates. Because your rate is fixed that means your monthly payments will be the same each month until the loan is paid off (unless, of course, you decide to pay more than the minimum required).
This can make it easier to keep track of what you owe and for how long.
If you're interested in possibly applying for a personal loan to help with a financial situation, here's an overview of everything you need to know.
What is a personal loan?
A personal loan is a fixed amount of money borrowed at a fix rate and repaid over a fixed amount of time. You can get a personal loan from a bank, credit union or online lender.
Personal loans can either be secured or unsecured. A secured personal loan requires some type of collateral. An example is an auto title loan, which is secured by your car's title. The most popular personal loans are unsecured loans, which do not require collateral. In that case, lenders look at factors like your credit history, credit score, income and sometimes employment to approve you.
Unsecured personal loans can be used for a wide variety of purposes, from paying for a wedding or making home improvements, to consolidating debt or paying medical bills.
How do personal loans work?
Submitting your application
To be approved for a personal loan, you'll first need to apply. Many lenders today allow borrowers to submit applications online for personal loans.  A completed application includes your income information (which can be found on your recent pay stubs or your latest tax return), a credit check and the loan amount. You'll also need to clarify the loan's term, which is the length of time you plan to borrow the money.
How long does it take to get the funds?
This varies by lender. Some lenders promise to complete funding in as little as one business day, while other makes may take up to a week or longer.
What rates to expect?
Personal loan interest rates can fluctuate depending on several factors, including the borrower's credit, income or whether or not there's a cosigner. For those who have a high credit score, the interest rates will be significantly lower than for those borrowers with a lower score.
For example, in LendingTree's personal loan marketplace, you'll find rates as low as 3.49%. But some personal loans can be extremely expensive, especially loans that are available to people with poor credit, which can come with triple digits rates in some cases. If you are someone with poor credit, it might be wise to work on raising your score before applying for a personal loan, giving you a better chance at receiving a lower interest rate.
Fees to watch out for?
When applying for a personal loan, there might be fees charged to the borrower. Common fees to watch out for include origination fees and prepayment penalty fees.
Origination fees are issued by the lender to process the application of a personal loan, presented either as a percentage of the loan or as a flat rate. This type of fee is commonly withdrawn from the full amount of the loan and incorporated within the APR. Be sure to factor any origination fee into your total loan amount before you request it. If you need a loan for $10,000, for example, but you only receive $9,900 after paying the 1% origination fee, you might be short on funds.
Prepayment penalties are charged when a borrower pays off a personal loan before the term is up. Many lenders don't charge a prepayment penalty if you want to pay off your personal loan early, but it's necessary to double-check.
What can a personal loan be used for?
Personal loans are not designed for one particular purpose, but instead can be tailored to your specific needs.
Debt consolidation
If you're looking to help consolidate your credit card debt, a personal loan can help by providing a lower interest rate. By making your payments on time each month, you'll also have the opportunity to improve your credit score.
Unexpected expenses
A personal loan can go toward an unexpected emergency where you need money fast.
Medical bills
If your health insurance doesn't pay for the entire cost of a recent medical treatment or appointment, and you're expected to pay the balance, a personal loan can help pay off the difference. The same goes for an unexpected vet bill.
Home improvement
Personal loans can also be used toward home repairs, home renovations or large appliance purchases. Before you take out a personal loan for home improvement, however, consider alternatives such as a home equity loan or a home equity line of credit.
Special events
These loans can be used to help pay off your wedding, honeymoon or other major life events.
Note: Use your loan wisely – while a personal loan can normally be used toward most financial circumstances, it's best to use it for something that is financially beneficial rather than a lavish shopping spree or experience that will only cause more debt down the line.
Where to find the best personal loan rates?
When shopping for a personal loan, it's important to look at several lenders for a comparison. Not all personal loans are similar so it's essential to look at everything from the APR to the fees associated with the loan, such as the origination fee or prepayment penalty.
Searching for personal loans doesn't have to be time-consuming. LendingTree can help borrowers potentially search for different loan options online by filling out one short online form.  
There is no hard credit pull required to check rates on LendingTree. Once you choose a lender, however, they may require a hard credit inquiry to process your application.
If you want to estimate your monthly payments for a given personal loan, LendingTree has a loan payment calculator to help. Enter the amount you need and period of time you need it, along with the interest rate to get an idea of your possible monthly payments.
It's always a good idea to keep an eye on your credit report so there aren't any surprises or inaccurate information when it comes time to apply for a personal loan. However, if your credit is an issue and you need the loan right away, you may want to consider getting a cosigner who has good credit. Not only is there a better chance of a lower interest rate, but you have the opportunity to improve your own credit as you make consistent on-time payments.
A personal loan can provide fast financial help when needed but it's an investment you want to ensure you're ready to take on. Understanding what a personal loan is and how it works is crucial. Do your research before choosing a personal loan, always looking closely at the rates and terms to see which works best for your financial budget.