How Does LendingTree Get Paid?
LendingTree is compensated by companies on this site and this compensation may impact how and where offers appear on this site (such as the order). LendingTree does not include all lenders, savings products, or loan options available in the marketplace.
How Often Can You Refinance Your Car?
Updated on: February 26th, 2021
Editorial Note: The content of this article is based on the author's opinions and recommendations alone. It may not have been reviewed, commissioned or otherwise endorsed by any of our network partners.
You may refinance your car loan as often as you'd like — so long as you can find someone new to lend you the money. You might even save enough cash to make refinancing worth your while, though you should be careful that the fees and interest don't eat up any savings you may gain.
Exactly how many times can you refinance your car loan?
There's no legal limit on how many times you can refinance a car. That said, the lender you want to refinance with must agree, and each has its own rules. Lenders are in the business to make money, and if a lender sees that you've already refinanced your car several times, it might decide not to issue a loan offer.
How long do you have to wait to refinance your car loan?
You could, in theory, refinance your car almost immediately after purchase  — there is no state or federal legal waiting period before refinancing a car loan. In fact, you could take an automaker's cash rebate in exchange for manufacturer financing, then turn around and refinance for a lower rate at your bank, credit union or online lender.
These scenarios most likely apply to those with solid credit. Poor-credit borrowers may need to show a track record or a minimum period where you made timely payments in full. For example, a bank may require you to have your current auto loan for a set period of time before it will consider you as a candidate for refinancing.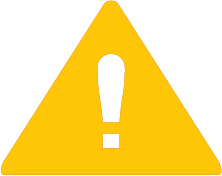 TIP:
Wait at least a month after purchasing a car before attempting a refinance. It may take several weeks for the dealer and your state's department of motor vehicles to process your vehicle's title and other paperwork.
When to refinance a car loan?
You should refinance your car loan as often as it'll save you money or help you out of a tough financial spot. This means you probably won't have a reason to refinance every month or even every few months, but instead, you could refinance your auto loan when you have a financial accomplishment — or a setback.
A promotion may mean a salary bump that improves your debt-to-income ratio, making you a more attractive bet for lenders. A layoff and drop in salary, on the other hand, may mean you need to refinance for lower payments.
A refinance makes sense when:
You need a lower payment. You might be able to refinance and reduce your monthly car payment by getting a lower APR and/or getting a longer term.
A long-term auto loan usually means you'll pay more in interest over time. You could refinance for a lower payment now, and when your finances improve, either refinance again for a shorter term or put more money toward the loan principal (if there's no prepayment penalty) so you can pay it off early. Both ways could help you save money on interest fees.
You could get a lower rate. A main goal of refinancing is to pay less in interest. You may qualify for a lower APR if your credit score or income improved since you first signed for your current auto loan. You can check your credit score here.
A refinance may not make sense if:
You'll lose money. Each state charges a title fee when a new loan is made. Plus, each lender may charge different fees, such as origination fees and processing fees. If you save $500 on interest by refinancing but the fees for refinancing add up to $550, then you'd lose money.
Add-ons are another way lenders may try to make money on your refinance loan. Extended warranties or guaranteed asset protection (GAP) can be expensive — in the hundreds or thousands of dollars — but may appear reasonable when spread out over several years. Ask for the total cost and make sure you understand what these products do and do not cover.
Your car is too old or has too many miles. At a certain point in your car's life, it may no longer be eligible for refinancing. Most lenders have age and mileage requirements for the vehicles they'll consider. Requirements vary, but 10 years or 100,000 miles is often the end of the road.
Risks of refinancing multiple times
Remember financing your first auto loan? Refinancing your auto loan often comes with many of the same pitfalls, plus a few new ones.
Lowering your credit score. You have a 14-day window in which you can apply to multiple lenders and it counts as a single credit inquiry, resulting in a slight, temporary drop to your credit score. If you wait longer than that to complete your loan shopping or to accept an offer, you'll have to fill out another application, which could count as another inquiry.
Becoming "upside down" in your loan. If you refinance to a longer term, you risk owing more than what the car is worth or becoming upside down or underwater on your loan. An upside down car loan can create problems if you later decide you want to sell the car.
Paying more in the long run. If you keep extending your auto loan, the interest charges may add up to much more than what you would have paid for your original loan.
How to refinance your auto loan?
Look up which lenders offer auto refinancing and get multiple offers. Talk to your current lender to see if it would accept an application. Don't be surprised if it doesn't; not all lenders offering auto loans also offer auto refinancing, and some won't refinance their own loans. You can read more about the best places to seek auto refinancing.
In addition, don't forget to see what your bank or credit union offers. If you already have a relationship with the financial institution, submitting  an application may be easy.
Is refinancing a car loan worth it?
Refinancing can save you money, either in the short term with a lower payment, in the long term with lower interest or both. You can refinance as many times and as often as you want, as long as a lender will do the refinancing. Pay attention, though, to any fees and total interest you would pay. Know how much refinancing will cost you, including the APR in a total dollar amount, to see if it's worth doing.
The way to get your best deal and ensure you're paying the least to refinance is to shop around for your best offer.