Do You Really Need Mortgage Life Insurance?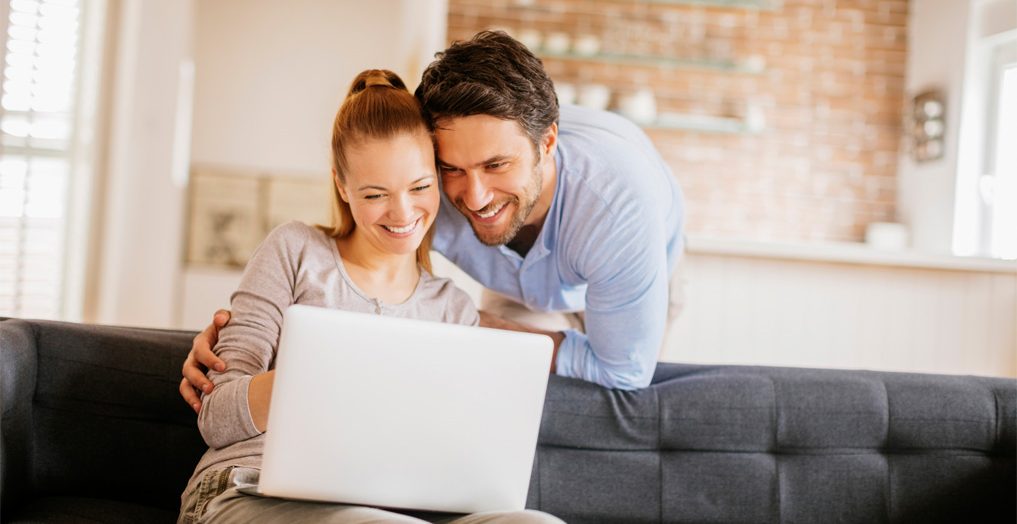 Once companies catch wind that you've just bought a home, you can expect your new mailbox to be littered with letters offering you scores of new financial products. One of them you might not know about: mortgage protection life insurance.
It may sound like a worthwhile coverage type, but is it really necessary? And is it really different from standard life insurance?
In this article, we define mortgage protection life insurance, explain what it covers and help you determine whether it makes sense to purchase a policy.
What is mortgage life insurance?
Mortgage life insurance, also sometimes called mortgage protection life insurance, pays your outstanding mortgage balance in the event that you unexpectedly pass away. Your mortgage lender may offer this product, but third-party companies unaffiliated with your lender sell it as well.
This coverage shouldn't be confused with mortgage insurance, which protects lenders against borrowers who default on their mortgage payments and is required for homebuyers who put down less than 20% toward their purchase.
What does mortgage life insurance cover?
Depending on the company, mortgage protection insurance may cover the following:
Death: This coverage pays off your loan amount in the event of your accidental death. Some policies may also include coverage for death from natural causes, but not all.
Dependents: There may be basic protection coverage for children and other young dependents in addition to the mortgage protection insurance coverage.
Disability: If you're injured and not able to work, the policy would cover your monthly mortgage payments.
Illness: This coverage would take care of your mortgage payments if you become critically ill.
Unemployment: Similar to the disability and illness coverage, the policy would cover your monthly mortgage payments if you suffer a job loss.
There may also be a feature on your policy in which the amount of coverage you have decreases over time at a rate similar to how your loan balance decreases over your repayment term. Another option allows the coverage amount to stay the same over the life of the policy, even while you pay down your mortgage.
Additionally, some policies may offer the option for you to be refunded the money paid into the mortgage protection policy if the coverage isn't needed by the time your mortgage is paid in full.
What doesn't mortgage life insurance cover?
Mortgage life insurance is meant to cover your remaining mortgage balance if you're no longer around to pay it off, but it doesn't cover the other costs related to your untimely passing, such as funeral expenses, estate taxes and non-mortgage debt.
If your coverage amount is higher than your outstanding loan balance, your family likely won't receive a payout equal to the difference between the two. Remember: Mortgage protection life insurance provides a benefit to your mortgage lender by satisfying your mortgage debt.
Does standard life insurance cover your mortgage?
The short answer: It can.
A good way to ensure your mortgage is paid while also providing benefits to your loved ones after you die is to purchase a standard life insurance policy. There are two main types: term and whole life. Term policies are set for a specified amount of time, such as 20 or 30 years, and pays your beneficiaries if you were to pass away within that term.
Whole life or "permanent" policies provide coverage for your entire life span and pay out whenever you pass away.
Instead of paying your mortgage company directly, standard life insurance policies go to the beneficiaries you select. If you have a life insurance policy and you die, your spouse can choose to use the money to pay off the mortgage.
Mortgage life insurance vs. standard life insurance
Here's how mortgage protection life insurance measures up against standard life insurance.
How Mortgage Life Insurance and Standard Life Insurance Compare
Mortgage life insurance
Standard life insurance
Cost
For a healthy 40-year-old, a policy could run you more than $700 annually.
The same 40-year-old could get a 20-year term life insurance policy for just over $400 a year.
Benefit
The death benefit is limited to the amount of your outstanding mortgage balance.
The death benefit is a specific dollar amount, which can exceed $500,000 or $1 million.
Who gets the benefit?
Your mortgage lender is the beneficiary.
You can choose your beneficiaries.
What gets paid?
The death benefit pays your remaining mortgage balance.
The death benefit typically helps cover your funeral and other final expenses, plus replaces your income for your dependents.
So, is mortgage life insurance worth it?
Based on the benefits and drawbacks of mortgage protection life insurance mentioned above, does it make sense to buy a policy?
Barry Zigas, director of housing policy for the Consumer Federation of America in Washington, D.C., doesn't think so.
"I just think they're one of these added products that the insurance industry offers people that don't offer a tremendous amount of value," Zigas said.
It's important to think about the whole picture when you're assessing your life insurance needs, not just your outstanding mortgage balance.
"You have much bigger problems if the main breadwinner dies than what to do about your house, and you should have adequate life insurance to maintain a standard of living that's similar to what (your family) had when you were alive," Zigas explained. "That's the whole purpose of life insurance."
The bottom line: Review your standard life insurance policy, whether it's term or permanent, to ensure you have enough coverage to satisfy your monthly mortgage payments for the long haul or to pay your loan in full.