How Much is a Down Payment on a House?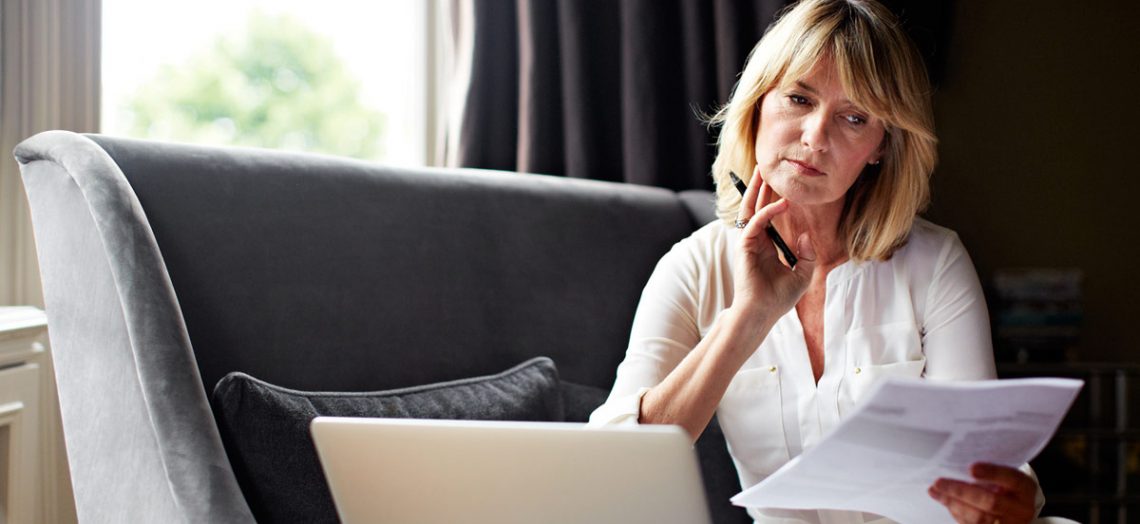 According to a recent Profile of Home Buyers and Sellers report by the National Association of Realtors (NAR), 88 percent of homes are bought with a mortgage. That means 9 in 10 homebuyers are faced with an important decision on financing their homes: how much to put as a down payment.
If you are in that position, then you know it is a significant decision since, after all, it affects the timing of when you'll be able to buy your home and determines the affordability of your monthly mortgage payments.
What is the standard mortgage down payment?
"The recommended down payment is 20 percent," Deborah Moxam, a loan consultant and senior vice president of commercial lending at ISOE Commercial Capital in Hamden, Conn., told LendingTree.
It's a guideline that dates back to after the Great Depression when the Federal Housing Administration (FHA) was created to help more Americans stay in and own their homes. It has since been held as a real estate standard and is the suggested amount to put down on a home.
With a 20 percent down payment, buyers avoid having to pay for private mortgage insurance (PMI), which is insurance that protects lenders in the event you default on your mortgage. It is the lender's way of saying they are willing to take a risk on you and lend you money, despite your low down payment — but it's going to cost you.
PMI is a percentage of the loan amount, typically charged on a monthly basis but sometimes charged upfront, and it is required to remain on the mortgage until you have reached 20 percent equity in the home.
Moxam said buyers who put down the standard amount are at an advantage. "The benefits of 20 percent down are your payment is lower, you're saving a few hundred dollars a month off the get-go and you're acquiring a piece of property with equity," she said. Also, lenders are less stringent with credit requirements when the down payment is 20 percent.
Suggested vs. reality
While a 20 percent down payment is ideal, putting that much down presents a hurdle for most homebuyers. In its report, the NAR states that homebuyers who finance their homes typically borrow about 90 percent of the purchase price, with first-time buyers financing 95 percent and repeat buyers borrowing 86 percent.
The median down payment across borrowers is $16,750, according to real estate data firm ATTOM. That median down payment is only 6.6 percent of the median sales price of financed homes.
Moxam's experience supports that data. "Although 20 percent is recommended, most [first-time buyers] choose to put 3.5 to 5 percent down," she said. Moxam also noted a higher down payment for repeat buyers. "The down payment is usually 10 [to] 20 percent, because conceivably [they] are taking equity from the first home."
She cited other financial obligations such as paying for student loans and supporting parents as reasons why buyers are unable to put down 20 percent. According to the NAR's report, of those who expressed difficulty in saving for a down payment, 49 percent stated student loans as a challenge, while 42 percent cited credit card debt and 37 percent cited car loans.
Average down payment percentages by state
Besides other financial commitments, another critical factor that plays a role in the size of your down payment is where you are looking to buy and what the average or median home price in that area is.
Buyers looking to purchase in cities such as San Francisco, Boston and New York typically put down a higher percentage of their home purchases than in other metro areas. While real estate prices are higher in those areas, larger salaries and other economic factors contribute to those buyers' ability to put down larger down payments.
Here is a breakdown of median down payments by state, as well as Washington, D.C., according to first-quarter data from ATTOM. Note: The data does not include states where sales price data is not publicly available, as well as states that had less than 1,000 sales in the first quarter of 2018.
Median Down Payments by State
State*
Median Sales Price
Median Down Payment
Median Down Payment Percentage
Alabama
$166,011
$4,500
2.7%
Arizona
$238,600
$17,200
7.2%
Arkansas
$157,000
$4,619
2.9%
California
$470,000
$70,000
14.9%
Colorado
$335,000
$30,000
9%
Connecticut
$243,500
$18,600
7.6%
Delaware
$226,905
$10,122
4.5%
District of Columbia
$520,671
$62,900
12.1%
Florida
$230,000
$17,820
7.7%
Georgia
$198,000
$6,823
3.4%
Illinois
$197,500
$12,500
6.3%
Iowa
$153,500
$6,086
4%
Kentucky
$150,500
$3,367
2.2%
Maryland
$280,000
$9,300
3.3%
Massachusetts
$349,900
$37,000
10.6%
Michigan
$157,735
$7,200
4.6%
Minnesota
$228,000
$12,995
5.7%
Nebraska
$168,000
$7,963
4.7%
Nevada
$268,000
$20,075
7.5%
New Hampshire
$248,000
$18,500
7.5%
New Jersey
$290,000
$28,350
9.8%
New York
$285,000
$20,500
7.2%
North Carolina
$204,000
$12,095
5.9%
Ohio
$146,000
$7,025
4.8%
Oklahoma
$152,250
$4,530
3%
Oregon
$315,000
$31,500
10%
Pennsylvania
$174,900
$8,000
4.6%
Rhode Island
$250,000
$16,541
6.6%
South Carolina
$188,000
$8,750
4.7%
Tennessee
$179,900
$7,250
4%
Virginia
$280,000
$11,228
4%
Washington
$340,000
$29,000
8.5%
Wisconsin
$170,000
$8,600
5.1%
*Data not available for nondisclosure states (Alaska, Idaho, Kansas, Louisiana, Mississippi, Missouri, Montana, New Mexico, North Dakota, Texas, Utah and Wyoming), as well as states that had less than 1,000 sales in Q1 of 2018.
Crunching the numbers: What down payment percentage is right for you?
So, what size down payment should you aim for? Moxam suggests your down payment should be the highest it can be without causing financial strain. "Put down as much as you can comfortably afford, provided you have a rainy day fund to cover incidentals," which many homebuyers tend to overlook, she said.
Besides having an emergency fund, keep in mind you will need to set money aside for closing costs, which can vary by location but often range between 2 and 5 percent of the purchase price.
To get an idea of what size down payment makes sense for you, calculate a few scenarios based on the home prices you're looking at. For example, if you are looking at homes in the $200,000 range, a 5 percent down payment would be $10,000, a 10 percent down payment would be $20,000 and a 20 percent down payment would be $40,000.
From there, calculate how long it would take you to save up or get the down payment in each scenario. Additionally, consider what impact the down payment would have on your estimated monthly payment. Of course, the more you put down, the lower your monthly payment would be.
Also, the closer you get to a 20 percent down payment, the less amount of time you will need to carry PMI, which can eat into your payment significantly.
This calculator is a great tool to help you play with the numbers and estimate your total mortgage payment, including principal, taxes, homeowners insurance and interest.
If you're putting down less than 20 percent
If seeking a conventional mortgage, you will typically need to put down a minimum of 5 percent. But if you are putting down less, you still have options. There are loan programs designed to help homebuyers overcome the difficulty of coming up with a sizeable down payment.
FHA loans require as little as a 3.5 percent down payment, but making a down payment of less than 10 percent means you'll have to pay mortgage insurance throughout the life of the loan. And VA and USDA loans offer zero-down financing to veterans and buyers who purchase in rural areas, respectively. These loans also tend to be more forgiving of less-than-perfect credit as well. Of course, there are fees and requirements associated with those programs, so be sure you familiarize yourself with each program's terms.
Consider your options carefully
Even though the days of lenders handing out mortgages left and right regardless of a buyer's ability to pay are behind us (for good, let's hope), you need to be wise when considering what to put down on your mortgage.
If a smaller down payment still allows you to make your mortgage payments comfortably, have money set aside for the maintenance and repairs of the home, and meet your other financial obligations, without overextending yourself, then a smaller amount may work for you.
But a small down payment may indicate you are not ready for homeownership. If that's the case, consider delaying the purchase of a home until you can make a more substantial down payment. Remember, no one knows your financial situation better than you. It's up to you to determine the course of action that is best for you in the long run.