Your Mortgage: Do You Want a Long or Short-Term Relationship?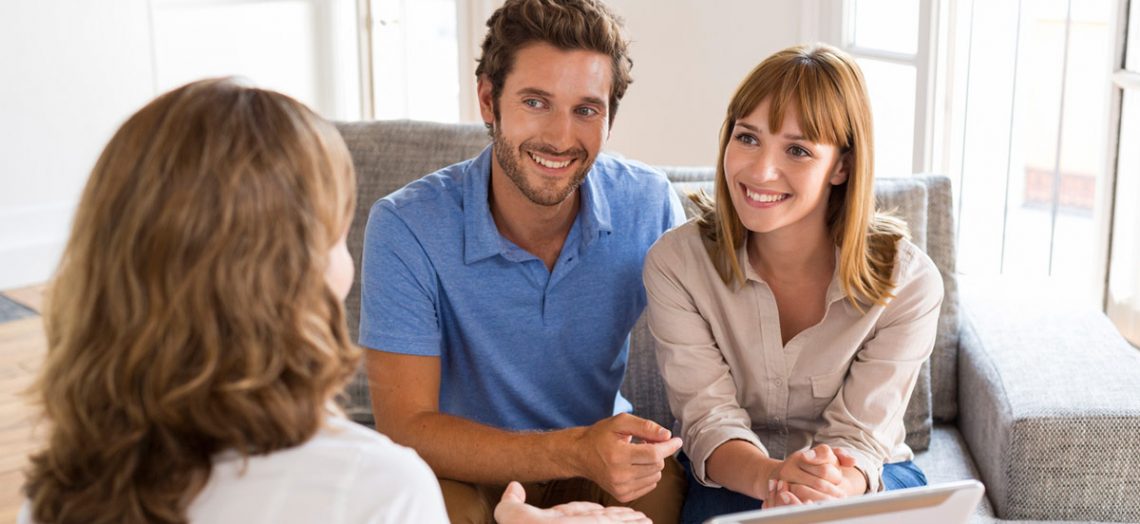 Mortgage rates are typically the top consideration when shopping for home financing, but it's possible to save money by choosing a 15-year loan over a 30-year loan. If you can qualify for a home loan with higher monthly payments, a 15-year home loan can help you save money with lower interest rates and on interest paid over the loan term. Who can benefit from a 15-year mortgage? In general, the answer is anyone who can qualify. Higher monthly payments can make loan approval more difficult, but if you can clear that hurdle, a 15-year home loan or refinance is typically a good choice.
If you're financially comfortable and lower monthly payments aren't essential, a 15-year home loan is the way to go. 30-year mortgages were designed to help home buyers qualify for the larger mortgages required for higher home prices. If you can qualify for a 15-year home loan, you'll save on interest and will enjoy the ultimate benefit of living mortgage-free much sooner than with a 30-year home loan. Before shopping for a 15-year mortgage, you'll want to be sure you have adequate savings to cover the higher monthly payments in the event of a financial hardship. Higher payments can create a more severe hardship if you or a co-borrower falls ill, loses a job, or leaves your relationship.
If you're refinancing a 30 year home loan, consider a 15-year loan term, especially if you're nearing retirement and are concerned about living on a fixed income. Living without mortgage payments can improve your cash flow and help maintain your pre-retirement lifestyle.
The government recently enacted new rules for home loans eligible for sale to Fannie Mae and Freddie Mac. These rules apply to so-called "qualified mortgages" sold to the two government sponsored agencies. The Consumer Financial Protection Bureau notes that the maximum debt-to-income ratio allowed for a qualified mortgage is 43 percent. This means that no more than 43 percent of your monthly gross income can be used for paying your house payments including taxes and insurance and other installment debt. This is important because most lenders sell mortgages to Fannie Mae and Freddie Mac.
In some cases, a 30-year loan term can provide a debt-to-income ratio below 43 percent while a 15-year term would put you over the 43 percent debt-to-income limit. Estimate your debt-to-income ratio by totaling your estimated mortgage payment including taxes and insurance and any other minimum payments on consumer debt such as education loans, car loans, and credit cards. Divide the total amount of monthly house and debt payments by your gross monthly income. For example if your gross monthly income is $5000 and your house payment and debt payments total $2000, your debt-to-income ratio would be 40 percent.
From First-Time Home Buyer to Retiring Mortgage-Free
When you buy your first home, you likely won't have the benefit of a large down payment, which means that your loan amount and house payments will be higher. A 30-year mortgage helps by reducing payments made over a longer period. The trade-off is that you'll have a higher mortgage rate and may pay more interest over a longer repayment term. Most mortgages are paid off before their repayment term expires, so maximum potential savings on a 15-year loan term as compared to a 30-year loan term may not be achieved. If you're buying your first home with few assets, your goal is to qualify for the loan you need to purchase your new place. A 30-year mortgage is probably your best choice in this situation, especially if you're buying a starter home that you plan to sell within a few years.
After owning your home for a while, you may decide to refinance your home loan to a lower rate. You can increase your potential savings by refinancing to a 15-year term. This will reduce your repayment term and interest rate; if you plan to retire without mortgage payments, AARP says that a 15-year mortgage can help you achieve your goal faster. Keep in mind that a shorter repayment term means higher payments that reduce funds available for discretionary spending and household emergencies. It's important to be sure that you can truly afford the higher payments associated with a 15-year loan and that you have reserves available in case of an emergency. Higher house payments can cause a more severe hardship if you or a co-borrower faces serious illness, unemployment, or other financial challenges. If you are certain that you can afford a 15-year mortgage, there really isn't any reason not to apply.
As with any major financial decision, it's important to consider your home financing options and the potential benefits and drawbacks of each. Consulting a professional financial advisor, tax accountant, or estate planner can help with determining your best options and priorities based on individual circumstances. Shop multiple home loans and refinance offers by requesting free quotes from LendingTree's network of mortgage lenders. Once you've reviewed and compared mortgage quotes, contact mortgage lending officers to ask questions and to learn more about available home loan and refinance programs.