Where to Find the Best Auto Loan Rates in May 2021
Updated on: April 30th, 2021
Editorial Note: The content of this article is based on the author's opinions and recommendations alone. It may not have been previewed, commissioned or otherwise endorsed by any of our network partners.
When you're financing a car, you want to find the best auto loan rates available to save money — that's why we've done the legwork for you. We crunched thousands of vehicle loan applications, sorting the most frequently chosen lenders by average APR received, according to credit score. We compared those rates with the companies' current advertised offers and those of competitors. That left us with seven companies offering the lowest rates for May 2021: three credit unions, two national banks, one online lender and an online marketplace, plus the auto manufacturers themselves. See the details about these companies in the table below.

Table of Contents
Best auto loan rates
Select automakers: Best auto loan rates for new-car buyers with excellent credit
When car dealerships offer low or 0% APR financing deals on new cars, those are incentives provided by the manufacturer to get buyers through the door. It can be worth your while to apply for a loan from the manufacturer of the vehicle you want, particularly if you have excellent credit. But even if you think you'll qualify, it's always a good idea to go to the dealer armed with your own preapproved auto loan. That way, if you aren't approved for a promotional rate, you'll have something to compare with the dealer's best counteroffer.
0.00% financing
12 – 84 months
Loan amounts vary
 WHAT WE LIKE
It's hard to beat zero-percent financing. Assuming you make on-time payments for the whole term, you'll pay nothing in interest fees. Check out these current 0% APR deals.
 WHERE IT MAY FALL SHORT
These deals are only good for new or certified pre-owned vehicles. They may also be restricted to specific models and trims during certain time periods in specific locations.
HOW TO APPLY
Many car manufacturers allow you to apply for credit online, but few allow completely online buying and financing — you'll most likely need to finish your application at the dealership.
PenFed Credit Union: Best auto loan rates for shoppers who want help picking a new car

If you'd like some help finding your next car, a PenFed auto loan might be the best option for you. Pentagon Federal Credit Union has teamed up with TrueCar, a national car-buying service, to help you find a new or used car. Using the service helps qualify you for PenFed's lowest advertised rate, though it also limits you to select dealerships. If you'd prefer to find a vehicle on your own, PenFed's starting APR of 1.04% isn't bad, either.
New car rates start at 1.04% APR when using PenFed's car-buying service (1.79% APR for all other new cars)
Terms up to 84 months
Amounts between $500 and $100,000
 WHAT WE LIKE
PenFed offers the lowest advertised auto loan rate we've seen from lenders not affiliated with an automaker. Plus, it's relatively easy to become a member — despite the name, anyone can join, even without ties to the military. You can obtain membership by paying a $17 membership fee to organizations like the Voices for America's Troops.
 WHERE IT MAY FALL SHORT
That eye-catching, low APR only applies if you use the car-buying service, which won't appeal to everyone.
HOW TO APPLY
It's possible to apply for a PenFed auto loan before applying for membership, but if you want to use the offered rate, you'll need to join the credit union.

Navy Federal Credit Union: Best auto loan rates for those with military connections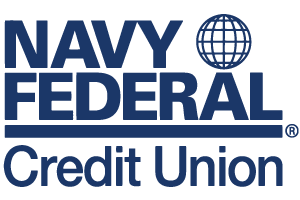 Navy Federal will discount its starting rate by 0.25 percentage points for eligible active-duty and retired military members who utilize direct deposit. That brings the starting APR to 1.54%, coming in below PenFed's starting APR for traditional new-car buyers (with no car-buying service necessary).
New car loan APRs start at 1.79%
Terms range from 12 to 96 months
Amounts start at $250
 WHAT WE LIKE
Besides low rates, Navy Federal's prices for auto loan add-ons, such as guaranteed auto protection (GAP) are also low.
 WHERE IT MAY FALL SHORT
Navy Federal has strict eligibility requirements. You must have ties to the U.S. military to join.
HOW TO APPLY
Once you're a member or have applied to become a member, you can apply for an auto loan. It's possible to apply online, in person or by calling Navy Federal at 888-842-6328.
Capital One: Best auto loan rates for prime and subprime credit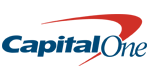 Capital One offered the lowest average auto loan rates for LendingTree borrowers with prime (FICO 680 or higher) and subprime credit (FICO 619 and lower). It also offers prequalification through its Auto Navigator feature, which can give you a ballpark estimate of your auto loan rate without doing a hard credit pull.
APRs start at 1.99%
Terms range up to 84 months
Amounts start at $4,000
 WHAT WE LIKE
Capital One covers both ends of the credit spectrum, offering competitive rates to both prime and subprime borrowers.
 WHERE IT MAY FALL SHORT
Capital One only offers car loans for vehicles purchased through its network of 12,000 dealerships. While that's a lot of dealers, it's not all of them, so Capital One auto financing might not be available at the dealership you want.
HOW TO APPLY
You can submit a Capital One auto loan prequalification form on its website, or visit one of its participating dealerships.
Auto Approve: Best for refinance car loans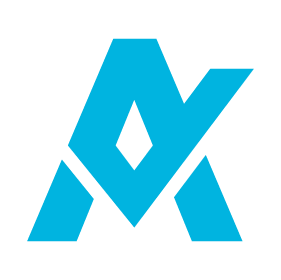 Auto Approve was by far the most popular auto refinance company on the LendingTree platform in Q1 2021 and it averaged one of the lowest APRs on closed loans. The online marketplace performs a soft credit pull to show you potential refinance offers from lenders. Once you choose an offer, that lender will do a hard credit pull to produce an official offer for your approval.
Car refinance loan APRs start at 2.25%
Terms range from 12 to 84 months
Amounts up to $100,000
 WHAT WE LIKE
Auto Approve offers lease buyouts and refinancing for motorcycles, boats, RVs and ATVs. Unlike some competitors, there's no fee to refinance your car loan.
 WHERE IT MAY FALL SHORT
If you have a specific refinance lender in mind, such as a local credit union, you should apply to it directly — Auto Approve doesn't provide a public list of its lender partners.
HOW TO APPLY
Go to the Auto Approve website.
Bank of America: Best auto loan rates for those who prefer a bank
While the starting APR for a Bank of America auto loan is higher than the two credit unions above, you won't need to qualify for membership. It also offers convenience, especially if you already bank there or prefer applying in person for a new, used, refinance, lease buyout or  private party auto loan.
New car loan APRs start at 2.39%
Terms range from 12 to 75 months
Amounts start at $7,500 ($8,000 in Minnesota)
 WHAT WE LIKE
Bank of America has a wide variety of auto loans that you don't always see offered by one institution. Plus, as the second-largest U.S. bank by assets, it has thousands of branches nationwide.
 WHERE IT MAY FALL SHORT
Bank of America's starting loan amount is relatively high at $7,500; you could easily find a used car for less. By comparison, Navy Federal's minimum loan amount is $250.
HOW TO APPLY
You could apply for a Bank of American auto loan online or by calling 844-892-6002. If you like to do business in person, you can schedule a visit online.
LightStream: Best auto loan rates for unsecured car loans

This online lender offers the same starting rate whether you're buying a new or used car, or refinancing the auto loan you already have. This is possible because LightStream loans are unsecured — loan rates and terms are based largely on your personal credit. Because the car itself is not the primary collateral, there are no restrictions on vehicle age, mileage, make or model. LightStream was the most popular choice on LendingTree in Q1 2021, offering one of the lowest average rates across all credit scores.
New and used auto loan APRs start at 2.49% with the autopay option
Terms range from 24 to 84 months
Amounts range from $5,000 to $100,000
 WHAT WE LIKE
LightStream says it will beat any qualified rate by 0.10 percentage points. If you're not happy with your LightStream loan, it has a $100 customer satisfaction guarantee, though terms apply.
 WHERE IT MAY FALL SHORT
LightStream seeks borrowers with credit scores above FICO 660 and a low debt-to-income ratio.
HOW TO APPLY
The only way to apply directly is through the LightStream website.
Consumers Credit Union: Best auto loan rates for used cars

Consumers Credit Union offers the same starting rate for 2019 and newer vehicles when competitors limit their lowest APRs to more recent models. Consumers' lowest rate includes a 0.50 percentage-point discount if you make automatic payments from a Consumers Credit Union account.
New car APRs start at 2.49% with the autopay option
Terms up to 84 months
Amounts up to $250
 WHAT WE LIKE
To become a member of Consumers Credit Union, you'll only need to make a one-time payment of $5 to the Consumers Cooperative Association. You won't need to live in a specific geographic area or work for a certain employer.
 WHERE IT MAY FALL SHORT
If you prefer to apply for an auto loan in person, that's only possible in Illinois where Consumers has branches. You could check out more credit union auto loans here.
HOW TO APPLY
Apply on the Consumers Credit Union website or by calling 847-837-7938.
What to look for in starting auto loan rates
The best auto loan rates are typically reserved for those with the strongest credit. While there's no set credit score required for an auto loan, manufacturers typically require a 740 or higher FICO Score to qualify for 0% APRs. Other lenders, like LightStream, look for scores in the upper 600s. The table below illustrates the average auto loan rates by borrower credit score on the LendingTree platform.
Credit scores play a large role in determining your rate, but they aren't the only factor. Other factors include:
Term: In general, lenders give the best auto loan rates for the newest cars financed for the shortest terms. A long-term auto loan will typically come with a lower monthly payment, but you'll most likely pay more in the long run thanks to higher rates and interest fees.
Vehicle type: Most auto loans are secured loans, meaning the car itself is the collateral. The newer the car, the easier it is to value. That's why the loan rates for used cars are generally higher — older cars are considered less reliable and therefore riskier for lenders.
Lender type: Credit unions tend to offer lower APRs than banks, but each lender has its own method for setting rates. The best way to get your best auto loan rate is to shop around and compare rates from more than one lender.
FAQs about best auto loan rates
What is a good interest rate for a car loan?
The average auto loan APR was 9.46% in 2020, but it's possible to get a lower rate. We found rates as low as 1.04% APR, but manufacturers frequently offer 0% or nearly 0% financing.
Is it better to get an auto loan from a bank or dealer?
Dealerships typically have a network of partner lenders, including banks, credit unions and financing companies. But dealers can — and often do — mark up that rate for their own profit.
The only way for you to know what rate you deserve is to get your own preapproved offers. Apply to lenders directly, or fill out a single form at LendingTree, and receive up to five auto loan offers from lenders, depending on your creditworthiness.
Can you negotiate APR on a car?
Yes. You can and should negotiate the price of your loan just as you would negotiate the price of a car.
How do I get the best APR on a car loan?
To get your best APR on a car loan, get multiple offers before you go to the dealership. If the dealer can beat your best offer, you'll know you're getting a fair deal.
Methodology
We examined closed LendingTree auto loans from Q1 2021. We wanted to know: 1) which lenders consumers chose most often, and 2) which ones offered the lowest average APR. We also looked at the advertised starting car loan rates of large, national lenders to compare.
To find the best rates for those with military connections, we looked at rates offered by USAA Bank, Navy Federal Credit Union, Pentagon Federal Credit Union and Randolph-Brooks Federal Credit Union, and chose the one with the lowest advertised APR for a traditional new car loan not including any other discounts that may be available, such as breaks for using a car-buying service.
*May include autopay discount