Where To Find The Best Auto Loan Rates
Updated on: November 30th, 2020
Editorial Note: The content of this article is based on the author's opinions and recommendations alone. It may not have been previewed, commissioned or otherwise endorsed by any of our network partners.
To save you some time and effort finding the best auto loan rates currently available, we did the legwork for you. We crunched more than 1 million loan applications and sorted the most frequently chosen lenders by average APR received, according to credit score. We compared those rates with the lenders' current advertised offers and those of competitors. That left us with six top lenders for 2021: two federal credit unions, two national banks and two online lenders.

Consumers Credit Union: Best auto loan rates overall

Average APRs offered by Consumers Credit Union were among the lowest offered to borrowers of all credit levels on the LendingTree platform. You can read our in-depth review on Consumers Credit Union car loans.
New car APRs start at 2.69% with the autopay option
Terms up to 84 months
Amounts up to $100,000
What we like
To become a member of Consumers Credit Union, you only need to make a one-time payment of $5 to the Consumers Cooperative Association. You do not need to live in a specific geographic area or work for a certain employer.
Where it may fall short
To get the full autopay discount, you'll need to make automatic payments from a Consumers Credit Union account. Your rate reduction would drop from 0.50 percentage points to 0.25 percentage points if you want to make automatic payments from an account at another financial institution. You could check out more credit union auto loans.
How to apply
You could apply on the Consumers Credit Union website or by calling 877-275-2228.
Bank of America: Best auto loan rates for those who prefer a bank
While Bank of America is not on the LendingTree platform, we included it as a bank alternative to Consumers Credit Union. It offers a low starting rate and a variety of auto loans that you don't always see from lenders: new, used, refinance, lease buyout and private party. Here is our in-depth review on Bank of America car loans.
New car loan rates start at 2.59%
Terms range from

12

–

72

 months
Amounts start at $7,500 ($8,000 in Minnesota)
What we like
As the second-largest U.S. bank by assets, and with thousands of branches nationwide, Bank of America could be a good fit, especially if you want to apply for an auto loan in person. You could schedule a visit online.
Where it may fall short
While it offers private party auto loans, Bank of America's minimum loan amount is relatively high at $7,500; you could easily find a used car for less. By comparison, Navy Federal's minimum loan amount is $250 .
How to apply
You could apply online or by calling 844-892-6002.
LightStream: Best auto loan rates for prime credit

For borrowers with good credit, this online lender was by far the most popular on LendingTree, offering one of the lowest average rates. LightStream is the online division of Truist, the bank created by the merger of SunTrust and BB&T. Here is an in-depth review on LightStream auto loans.
New and used auto loan APRs start at 2.49% with the autopay option
Terms range from 24 – 84 months
Amounts range from $5,000 – $100,000
What we like
LightStream's auto loans are all unsecured — meaning there are no restrictions based on vehicle age, mileage, make or model — and it offers the same starting rate for new, used and refinance car loans.
Rate beat program. LightStream says it will beat any qualified rate by 0.10 percentage points.
Customer service. LightStream guarantees customers the best loan process or it'll send you $100, though terms apply.
Where it may fall short
LightStream doesn't offer preapprovals, which means you have to know the car you want before you apply. Its cutoff credit score is 660, and it heavily prefers borrowers with low debt-to-income.
How to apply
The only way to apply is through the LightStream website.
Capital One: Best auto loan rates for subprime credit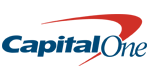 Capital One emerged as a favorite for people with subprime credit. It was the most popular in that category and offered the lowest average auto loan rate within that score range. Here is our in-depth review of Capital One auto loans.
New and used car APRs start at 3.39%
Terms range from 36 – 84 months
Amounts starting at $4,000
What we like
Capital One is one of the largest banks in the U.S. and offers rates that are competitive with other national lenders. Capital One works with more than 12,000 dealerships and offers prequalification through its Auto Navigator feature.
Where it may fall short
Capital One only offers car loans for vehicles purchased through its network of auto dealers. And while Capital One offers car loan prequalification, which can give you a ballpark estimate, it doesn't offer preapproval, which would give you a more solid idea of the rate you may receive. Here's more on car loan preapprovals.
How to apply
You could submit a Capital One auto loan prequalification or go to one of its participating dealerships.
Navy Federal Credit Union: Best auto loan rates for those with military connections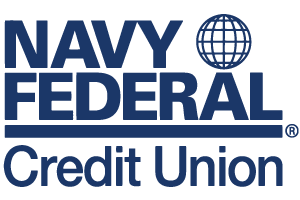 Based on advertised auto loan rates among the largest financial institutions that focus on serving members of the U.S. military and their families, Navy Federal offers the lowest available APR without requiring buyers to use its car-buying program.
New and used car loan APRs start at 1.79%
Terms range from 12 – 96 months
Amounts range from $250 and up
What we like
Navy Federal offers a 0.25 percentage point discount off its lowest APR for active-duty and retired military members who utilize direct deposit — this could bring the starting 1.79% APR down to 1.54%. Navy Federal's prices for auto loan add-ons, such as GAP insurance, are also low. If you're eligible for membership at the credit union, you only have to open a Navy Federal savings account with a deposit of $5 to join.
Where it may fall short
To join Navy Federal, you must have ties to the U.S. military. It has stricter eligibility requirements than other military-focused financial institutions like Pentagon Federal Credit Union, which does offer a deep loan discount when you use its car-buying service.
How to apply
Once you're a member or have applied to be a member, you can apply for an auto loan. It's possible to apply online, in person or by calling Navy Federal at 888-842-6328.
Carvana: Best auto loan rates for a completely online experience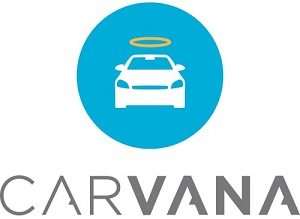 Carvana was a popular choice among all types of LendingTree borrowers. Note that it only finances the used cars that it sells, yet its inventory is quite large. Though there are competitors, it's one of the few places offering a completely online car-buying experience. Here is an in-depth review on Carvana.
Auto loan APRs between 3.90% and 27.90%
Terms range from 36 – 72 months
Loan amounts between $1,000 and $85,000
Average APRs obtained by Carvana borrowers on the LendingTree platform tended to be higher than other lenders, but it could be worth the convenience to shop for, buy and finance a car in the same place, online. Remember, Carvana accepts third-party financing, so it's possible to use your own bank or credit union loan to finance a Carvana car.
What we like
Besides convenience, Carvana also gives a lot of information about its cars on its website. In addition, it's possible to get prequalified by clicking on the "Get Started" button at the top of every vehicle page.
Where it may fall short
Other lenders offer lower average APRs. Plus, getting your car might be inconvenient or expensive if you live outside Carvana's free delivery radius or far from one of its centers.
How to apply
You may start by picking a vehicle on Carvana or prequalifying online.
How to get the lowest rate on your auto loan
Auto loan rates were lower in the third quarter of 2020 than they were a year prior, but it's just as important as ever to save on financing. Dealers can, and often do, raise customer APRs to increase their own profits. The easiest way to get the lowest rate on your auto loan is to get preapproved by a couple lenders of your choosing and then ask the dealership to beat your lowest preapproval offer.
It's important to remember that the lowest starting rates tend to go to those with excellent credit. For an idea of an auto loan rate you could expect, here is a table of the average car loan rates by credit score. You could get a higher or lower rate depending on other factors, such as the car you want to buy and your debt-to-income ratio.

Auto loan calculator
Once you know your credit score and basic information about the car or car payment you prefer, plug those numbers into an auto loan calculator and take the mystery out of car buying. LendingTree offers three types of auto loan calculators, for auto affordability, auto payment and auto refinance.
Methodology
We examined LendingTree auto loan data including more than 1 million successful applications with 28 different auto lenders, then sorted them by credit score. We wanted to know: 1) which lenders consumers chose most often, and 2) which offered the lowest average APR so far in 2020, January through November. We also looked at the advertised starting car loan rates of large, national lenders to compare.
To find the best rates for those with military connections, we looked at rates offered by USAA Bank, Navy Federal Credit Union, Pentagon Federal Credit Union and Randolph-Brooks Federal Credit Union, and chose the one with the lowest advertised APR for a traditional new car loan not including any other discounts that may be available, such as breaks for using a car-buying service.
*May include autopay discount