How to Pay for Your Honeymoon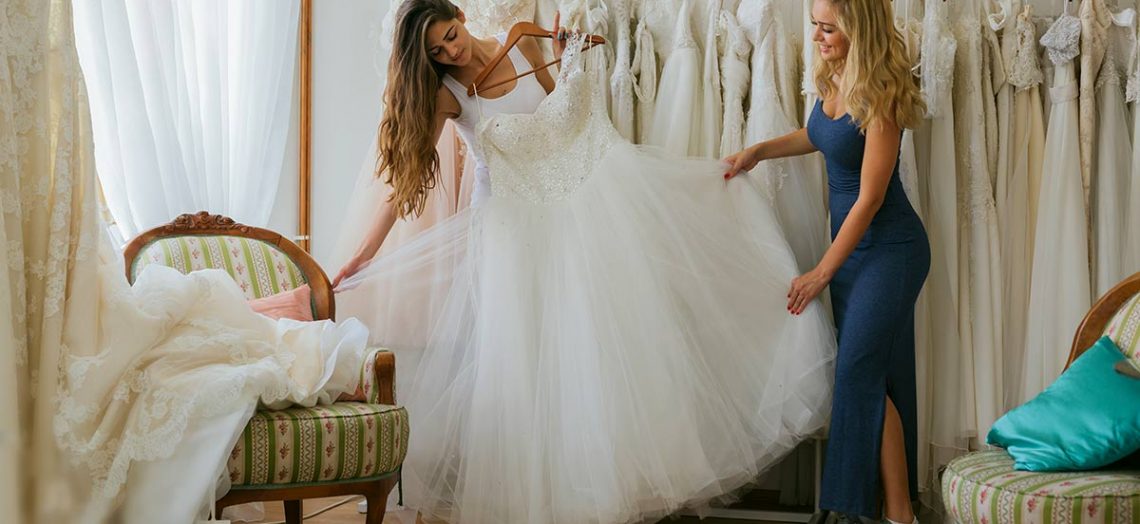 You are in the throes of wedding planning. As if you don't have enough on your plate, you also need to plan a honeymoon. You might feel tempted to put it on the back burner, but the honeymoon will be a big-line item on your budget. So, while you're thinking about venues, food and a guest list, it's important to consider where you want to go on your honeymoon, for how long and how much you have to spend.
How much are people paying on their honeymoons?
Weddings and honeymoons have become very (very) expensive. According to the Real Weddings Study by TheKnot.com1, the average wedding in the U.S. in 2017 cost $33,391. The top three line items: the venue, at $15,163; the reception band, at $4,019; and the photographer, at $2,630. When it comes to the honeymoon, the Travel Industry Association of America (TIAA)2 found that newlyweds spend an average of $4,466. Where and when you take your trip can greatly affect that number.
Ways to finance your honeymoon
The same TIAA study found that 62% of couples pay for most of their honeymoon on their own — a big burden to bear especially on the heels of a pricey wedding. If your dream honeymoon exceeds your budget, you have options, from loans or credit cards to taking a mini-moon.
Wedding loans and lines of credit
If you need to take out a loan or line of credit to pay for your honeymoon, do so only if you have room in your monthly budget to pay it off quickly. (If you don't feel like it's a debt that you can reasonably handle, revisit your honeymoon plans and scale back.) Whereas a lump-sum wedding loan falls under the umbrella of personal loans, a line of credit functions more like a credit card, allowing you to withdraw only what you need at the time. Higher credit limits and lower interest rates can make a line of credit an attractive solution, but they can be more difficult to obtain than a credit card.
Credit cards
Putting some of your honeymoon expenses on a credit card can earn you points, but, just like a loan or a line of credit, take this route only if you are certain that you can pay it off quickly. Travel writer Christina Valhouli3 recommends researching cards that offer the best travel rewards and charging everything you can on them.
If you plan far enough in advance, you may find some lucrative sign-up bonuses by opening new credit cards. If you and your partner both take out cards, you can pool your points and put them toward your trip. But only use this option if you're confident you can meet the minimum spending requirements to get the bonuses, and if you can pay it off in full before you rack up debt and interest fees.
Honeymoon registries
Honeymoon registries have become a popular alternative to the traditional gift registry. TheKnot.com has their own cash registry, The Newlywed Fund, which can run in tandem with other registries you have on their platform. Honeyfund.com allows guests to gift specific  expenses or activities on your trip.
Many popular honeymoon providers, including Carnival Cruise Lines, Sandals and Disney World have partnered with HoneymoonWishes.com, which allows guests to contribute to trips that you registered. There are also registries for destinations, like African Travel, Inc. and Lion World Travel. When you reserve a trip, friends and family can contribute through a personalized web page that features your itinerary and links to your other registries.
Volunteering
If you want your trip to serve a greater purpose beyond exploring a new city or learning to scuba dive, sites like HoneymoonVolunteers.com and OneWorld365.org can help you combine honeymooning with volunteerism. Because volunteering on these trips keeps costs down, you can see places you couldn't normally afford and do good at the same time.
How to save on your big trip
Don't let that $4,400 price tag that we referred to above scare you. Remember, that's the average. There are lots of ways to trim that number including traveling off season, using points   and seeking professional help. (For travel, that is.)
Seek professional help
Sure, you can easily compare prices online. But a seasoned travel agent knows how to find affordable honeymoon packages — possibly with extra perks for newlyweds — and can save you a lot of time and effort by recommending the best dates and accomodations.
"For couples that are planning their honeymoon in an area they aren't familiar with, it's a good idea to find a travel specialist," said Megan Velez, VP of Product at Destination Weddings Travel Group. "They often know where you can find the best bang for your buck, and added perks you wouldn't be able to get booking independently."
Timing is everything
When you travel can impact the price substantially. Valhouli suggested traveling during "shoulder season," which occurs between high and low season, or considering places that are balmy in the winter but not necessarily beach-going weather.
For example, "Think about wintertime travel to Israel," she said. "Flights will be at their lowest, daytime average temps will be in the mid-60s and travelers can find deals even at luxury hotels."
Do it all at the destination
Velez suggested a destination wedding to consolidate costs.
"Oftentimes, resorts will bundle everything together to give you a lower rate," she said. "Plus, you can start your honeymoon immediately. No early morning flights the next day." You can save even more by avoiding popular wedding and honeymoon destinations like the Caribbean, the South Pacific and Hawaii.
Show off your cooking skills
When looking at accomodations, Susan Southerland, president of Just Marry!4, a wedding and honeymoon planning company based in Orlando, Fla., recommended looking at rooms or apartments with a kitchen or kitchenette.
That way, you can cook some of your own meals. "If you enjoy cooking, you can prepare private, romantic dinners together that will cost a fraction of what you'd spend eating out," she said. "If you enjoy exploring new restaurants, being able to prepare two out of three meals a day will save you a fortune."
Use Points
Newlywed Gillian Small used her Marriott credit card to her advantage. "We got married at a Marriott sister property — 3x Marriott points per dollar went into our Starwood account immediately— and I put the wedding expenses on my Marriott credit card — 5x points per dollar spent." She then used those points, combined with others she had earned on other purchases, to honeymoon for a week at the Ritz Carlton in Aruba — for free.
Read the fine print
All-inclusive resorts can help you stick to a budget, but make sure you understand their policies before you get there. For example, Valhouli said that some resorts have a no-tipping policy, which is great unless you don't know that and tip anyway.
"For example, Couples Resorts Jamaica has a no-tipping policy, which otherwise could tack on an additional $50-$100 per day to your room rate," she said.
Affordable honeymoons and delaying your honeymoon
If Thailand or Bali just isn't going to happen, you don't need to throw in the towel on your honeymoon altogether. Step back, take a breath and look at things through a different lens. Whether you go somewhere closer, go away for a shorter time or give yourself some time to save for that big trip, you have good alternatives.
Stay local
Flights can add enormously to the overall budget. Valhouli recommended choosing a destination you can drive to. "Couples can drive to the closest major city for a weekend of fine dining and gallery hopping while staying in a luxury hotel, or booking a weekend in a spa resort for a pampering break," she said.
The mini moon
Generally speaking, the longer your trip, the more expensive it will be. The "mini-moon" is becoming a popular option for couples who want to get away but don't have the funds or the time off to stay for long. The Real Weddings Study that TheKnot published in 2016 found that 82% of newlyweds take a mini vacation right after the wedding. A short trip will give you and your new spouse some quality time together without breaking the bank.
Postpone and save
If you realize that you won't be financially ready to take your honeymoon right after the wedding, take a break! Putting a few months between your wedding and honeymoon has benefits, including earning more time off at work, taking more time to save and evaluating the financial gifts you received so that you can plan your trip accordingly.
Whether you take a limo straight to the airport from the reception, go on a quick road trip or sock money away for a while, honeymoons come in all shapes and sizes. Honor your budget and you and your betrothed will start your lives together on solid fiscal footing!
Citations
1. http://www.theknot.com
2. https://www.tripsavvy.com/wedding-statistics-and-honeymoon-facts-1860546
3. https://twitter.com/cvalhouli
4. http://www.justmarry.com