These Are The 7 Best Online Business Loans in 2019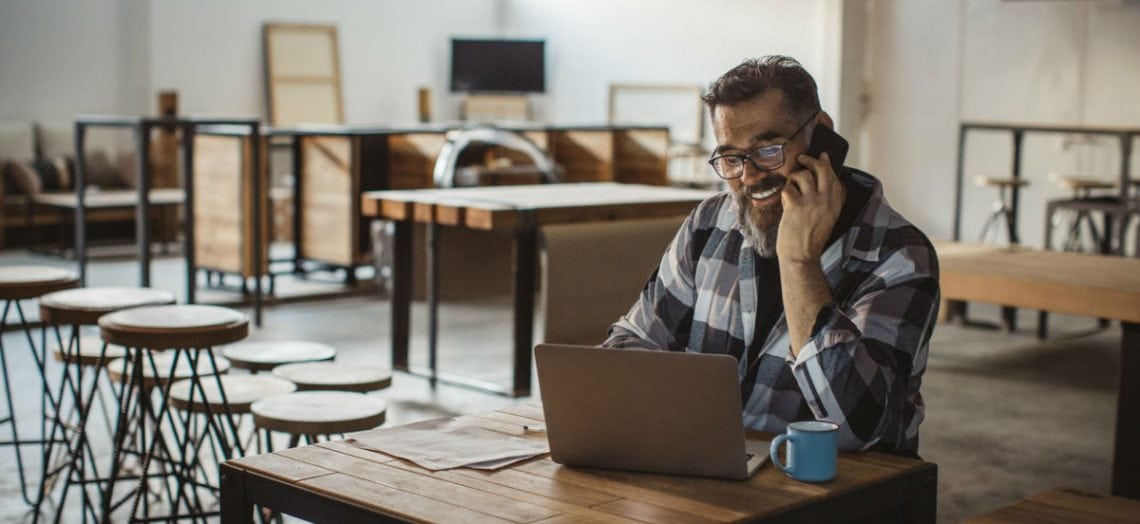 Disclosure : By clicking "See Offers" you'll be directed to our online form. You may or may not be matched with the specific lender you clicked on, but up to five different lenders based on your creditworthiness.
---
Rates as of May 2, 2019
Although traditional banks are still a good source for obtaining a small business loan, online, alternative lending companies are on the rise. In fact, Statista reports that the alternative lending segment's total transaction value is expected to experience an annual growth rate of 18.1% through 2022.
Whether your bank has turned you down for a loan or you're simply looking for the best small business loan to help your company grow to the next level, online business loans might be the answer.
Where to find the best online business loans: At a glance
Start with LendingTree
OnDeck Capital
Funding Circle
National Funding
Rapid Finance
BlueVine
Noble Funding
What is an online business loan?
Lenders provide online business loans as an alternative source for small business funding. You can use these loans for almost anything, such as purchasing new equipment, paying taxes or hiring additional employees. Instead of focusing heavily on your credit score, these lenders consider a wide range of additional factors for approval, such as your social media interactions, online customer reviews and current cash flow data.
The 7 best online business loans
Start here with LendingTree
LendingTree is an excellent source for finding and comparing online business loans. The marketplace has you fill out only one, 10-minute form to get matched with up to five lenders. From there, you can compare each offer's terms and choose the one that best fits your goals. There's never a fee for using LendingTree's service, and the lenders you could be matched with are happy to work with borrowers in every credit category.
OnDeck Capital
OnDeck offers loans with three- to 12-month terms to fund things like marketing campaigns, long-term loans with 15- to 36-month terms for things like new product development and lines of credit up for managing unexpected expenses. Borrowers can request up to $500,000 in term loans or $100,000 in credit lines, as long as you've been in business at least one year, have a credit rating of 500 or higher and have annual revenue of $100,000 or more.
When it comes to rates and fees, OnDeck's term loans have a starting rate of 9.99% AIR and lines of credits begin at 13.99% AIR. The company also charges a 2.4% to 4% origination fee on its term loans and a $20 monthly maintenance fee for its lines of credit. You can get the maintenance waived for six months if you draw at least $5,000 within five days of opening the account. You can get funding from your approved as quickly as within 24 hours.

Funding Circle
Funding Circle's application takes just 10 minutes to complete — and you'll receive a decision within 24 hours and funding five business days after that if you get approved. You'll need to provide last year's personal tax return, your last two years' business tax returns, your last six bank statements and any proof of business debt to apply for a loan. The company offers amounts from $25,000 to $500,000 and short- and long-term loans with term ranging from six months to five years.
Interest rates for the term loans are as low as 4.99%. Although there are no application fees, Funding Circle does charge an origination fee that ranges from .99% to 6.99%, as well as a late fee of 5% if you don't make your payments on time.
National Funding
National Funding's biggest strength is its variety of loans. Borrowers can apply for bad credit loans, bridge loans, business capital loans, corporate loans, commercial business loans, short- term business loans, working capital loans or unsecured loans in amounts from $5,000 to $500,000. To qualify for one of these loans you must be in business for a minimum of one year, have three months of bank statements and $100,000 in annual gross sales.
Although National Funding boasts a 60% approval rating — and says you can get funds delivered in as few as 24 hours, the company does not list its fees, rates or repayment schedules. You'll need to call and speak with a loan specialist to assess your personal situation.


National Funding Lender Review
Rapid Finance
Rapid Finance has four financing solutions to meet almost any business' needs, including consolidating debt, upgrading technology and branching out to a new location. To qualify for the small business loan, merchant cash advance, SBA bridge loan or line of credit, you must be in business for at least two years and have a monthly revenue of at least $5,000. Although the company will review your credit score, it isn't one of the major factors in approving the loan, according to the website.
Rapid Finance loans come with terms of up to 18 months for amounts of $5,000 to $1 million. You make payments daily via automatic withdrawals from your business checking account every Monday through Friday.  The company states that there are no fees to fill out an application and receive a quote, but it doesn't list an APR range or any other required fees on the website. All quotes are customized specifically for each customer, so you'll need to call the lender for more info. You'll get a quote 24 hours after applying, and if you accept the offer you'll have the funds deposited in your bank account within three business days.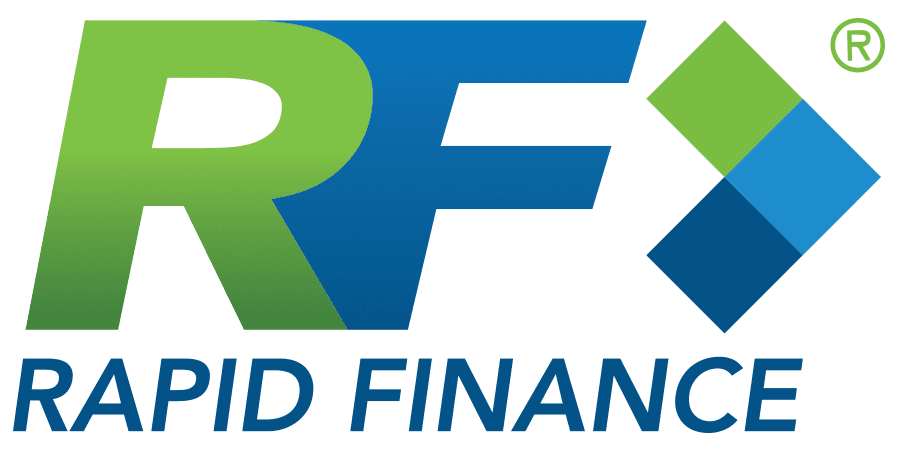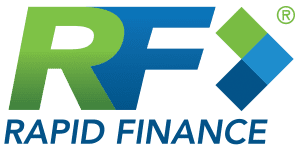 BlueVine
BlueVine specializes in lines of credit up to $250,000 and invoice factoring with credit lines of up to $5 million. The company makes decisions within 24 hours and bases them things like your business cash flow and the strength of your customer base. BlueVine also typically requires applicants to have a personal credit score for 530 or higher for invoice factoring and 600 or higher for lines of credit. The company secures all of its loans via a lien on your business assets and at least one personal guarantee.
Loans with BlueVine have rates as low as 4.8%. There are no prepayment penalties, but you must agree to have your payments automatically debited from a bank account on a weekly basis. That's actually ideal for anyone who'd rather make frequent, small payments instead of a large lump sum each month.


Noble Funding
Nobile Funding lends between $50,000 and $500,000 through the following types of programs: inventory finance, asset-based lending, alternative financing, unsecured business loans, purchase order financing, working capital lines and A/R lines of credit. The company also has a new Bank Lite loan program with three-, four- and five-year terms.
Applicants can't have any previous bankruptcies or current tax lien, and you'll need a FICO score of 620 or higher, a business history of at least 18 months and one year of positive net income over the past two years. If you're approved, Noble Funding distributes short-term loans in 72 hours, Bank Lite loans in seven to 14 days and asset lending funds in 30 to 45 days.
Although the company doesn't publicly list all of its fees, it doesn't collect any upfront or application fees and never charges a penalty for prepaying the loan. Annual interest rates start at 9.99% and payments are due on a monthly basis.
How online business loans compare to traditional bank loans
There are several ways online business loans stand out when compared to traditional bank loans. Review these and see if an online loan is a good solution for your business.
Speed. According to Harvard Business School, alternative lenders offer loan applications you can fill out in fewer than 30 minutes and get approval in just a few hours. Traditional bank loan applications can take 25 hours to fill out and you might not get an approval decision for several weeks, according to Harvard Business School.
Flexibility. Traditional banks tend to stick with term loans and lines of credit, but online lenders typically offer more flexible options. A few examples include asset-based lending, inventory financing, working capital lines, purchase order financing and A/R lines of credit.
Fewer qualifications. Less-stringent qualification requirements are another benefit of online business loans. Although banks rely heavily on credit scores, detailed business plans and collateral or personal guarantees, alternative lenders have programs for people of all credit ranges, they usually don't require collateral and they have low documentation requirements.
What to consider as you search for online business loans
Because you won't be able to visit your online lender's physical location like you would if you were applying for a loan from a bank or credit union, you'll need to ensure the online business you choose is reputable. Start by searching the Better Business Bureau and checking the company's current rating. You might also want to take a look at personal customer reviews on a site like Trustpilot.
If all that checks out, move on to examining the company's security measures. The SBA recommends looking for encryption and privacy disclosures, such as SSL encryption. Websites that don't provide this information might not be legit, which puts sensitive information — such as your Social Security number — at risk of being stolen.
How to choose the right online business loan for you
With so many available loan options, it might seem difficult to choose the one that's right for your business. The best way to do this is to first determine your need.
For example, florists who want to purchase a few floral cooling displays should focus on equipment loans, but those in the restaurant business who rely heavily on credit card payments would do better with a merchant cash advance loan. If you're looking to renovate an office or expand your business, a short- or long-term loan might be ideal.
Once you know the type of loan that suits your needs, you'll need to compare its fees and rates. Research several different companies on your own or use a marketplace to provide a side-by-side comparison for you.
Finally, you'll want to consider how quickly you need the money. You might find two companies have similar offerings for the type of loan you need, but one might approve and process its loans more quickly than the other.
Online business loans: the bottom line
Online business loans are an excellent resource for meeting your business needs when you use them wisely. It's helpful to ask yourself questions, such as, "Will the borrowed funds lead to more sales or purchased services in the future?" If the answer is yes, pursuing the loan is probably a good idea. If the answer is no, you might want to take a step back and examine your finances to make sure you can repay the loan.