How Does LendingTree Get Paid?
LendingTree is compensated by companies on this site and this compensation may impact how and where offers appear on this site (such as the order). LendingTree does not include all lenders, savings products, or loan options available in the marketplace.
The 11 Best Places to Find a Small Business Loan
Published on: May 2nd, 2019
Editorial Note: The content of this article is based on the author's opinions and recommendations alone. It may not have been previewed, commissioned or otherwise endorsed by any of our network partners.
Disclosure : By clicking "See Offers" you'll be directed to our online form. You may or may not be matched with the specific lender you clicked on, but up to five different lenders based on your creditworthiness.
---
Rates as of May 2, 2019
In the era before the 2008 recession, small businesses that needed funding often went to a bank. But after the financial crisis struck, it became much more difficult to be approved for a traditional loan.
However, big bank loans are back on the table for more small businesses, according to the January 2018 Lending Index from Biz2Credit, with a record-high approval rate of 25.3%. Small banks, meanwhile, approved 49.1% of funding requests, and credit unions gave the green light to 40.3% of loan applications.
These days, bank loans remain the option with the lowest interest rates, but for those with less than impeccable credit, there are many other options out there. Read on to learn about the best small business loans and where to find them.
What kinds of loans are available for businesses?
Term loans allow businesses to borrow funds for a specified term — usually one to five years — for uses like real estate or equipment. It can be a significant amount, from five figures up to $500,000. These are typically only an option for established businesses with very good credit and a large down payment.
Business lines of credit work similarly to the credit card model in that they offer a business funds to borrow up to a certain amount (usually from $5,000 to $150,000), but the business only pays interest on the amount that is used. You will typically need to be in business a minimum of six months with a minimum of $25,000 in annual revenue to qualify.
SBA loans are another option guaranteed by the U.S. Small Business Association. The banks extend these loans because they're less risky, as they are guaranteed by the SBA.
Best places online to find the best small business loans
There are traditional brick-and-mortar banks for loans, but the internet has also opened up options for finding the best small business loans in the forms of online-only banks and online lenders that aren't banks. Because there are so many choices, there are also tools to compare them, so the list that follows includes both an online loan comparison service and online lenders.
Start with LendingTree
LendingTree is an online marketplace where business owners that need funding can compare offers from multiple lenders, banks and credit partners in one place. This includes small business loans, SBA loans, short- and long-term loans, business lines of credit, working capital loans, equipment financing and accounts receivable loans. In addition to business loans, LendingTree has connected borrowers with home purchase or refinance loans, personal loans, home equity loans, auto loans and others — totaling more than 40 million borrowers to date.
OnDeck Capital
OnDeck Capital has been funding small businesses since 2007, and it takes into account the borrowing business's performance in addition to its credit. To businesses that have been operational at least one year with $100,000 and up in gross revenue, it offers up to $500,000 in fixed loans and lines of credit. Short-term loans are from three months to 12 months starting at 9% simple interest, and long-term loans are for 15 to 36 months with an APR starting at 9.99%. It also charges an origination fee ranging from 0% to 4%. Loan payments are made daily or weekly. From the company's first $3 billion loaned out, it claims an $11 billion impact on the economy and the creation of 74,000 jobs.

LendingClub
LendingClub is an online credit marketplace offering borrowing and investing (it's called peer-to-peer because the investing funds the lending) to qualified applicants within minutes. Businesses can borrow up to $300,000, at fixed rates of 9.77% to 35.98%, repayable in one to 5 years with no penalties for prepayment. In addition to the business loans, it also offers personal loans, auto refinancing and patient solutions, and has loaned out over $28 billion to date.
FundingCircle
Funding Circle is another peer-to-peer marketplace for loans, which is based in the U.K. It has loaned $7 billion with capital from accredited investors and worked with 51,000 small businesses in the U.S., the U.K., Germany and the Netherlands. In 2017, it enabled small businesses to create 75,000 jobs. Businesses can borrow from $25,000 to $500,000 to repay over six months to five years at rates starting at 4.99%.


Rapid Finance
Rapid Finance has loaned more than 38,000 small- to mid-sized businesses more than $1 billion in funding (up to $500,000 each) in the form of small business loans, merchant cash advances, lines of credit or SBA bridge loans (for those SBA loan applicants that have immediate funding needs). Its Preferred Rate Loan fees start at 1.25% for businesses that have more than four years in business and a credit score of 660 or higher, for original funding amounts of $25,000 to $100,000. Rapid Finance welcomes applicants that own an established business that's more than one year old and has consistent revenue.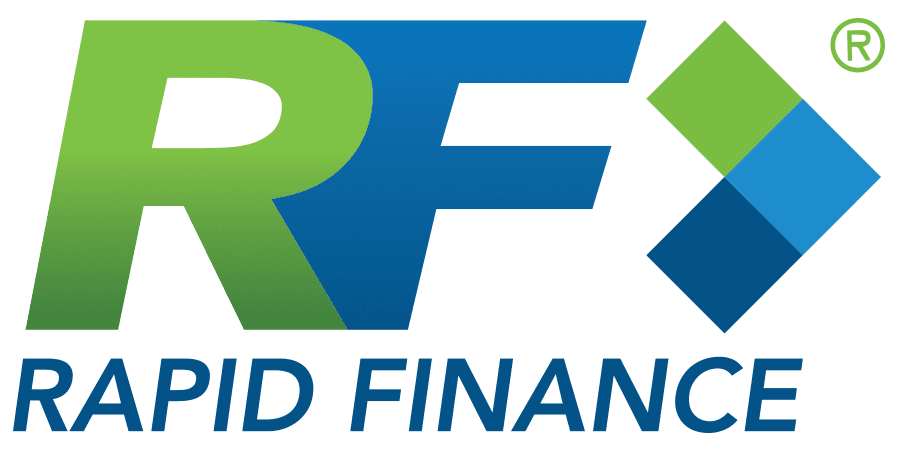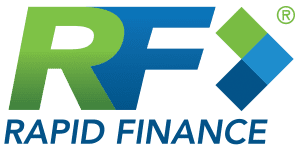 Traditional banks for the best small business loans
When you borrow from a major traditional bank, it might end up being your one-stop shop for other business financial needs. The big banks can offer a suite of other business products.
Wells Fargo
Wells Fargo, the nationwide bank that's been in business since 1852, offers numerous products for small businesses, including loans, lines of credit, commercial real estate financing and rewards credit cards. The loans are extended on one- to five-year terms for $10,000 up to $100,000, with fixed rates starting at 8.00%, and no collateral requirements. They also offer 100% equipment and vehicle financing of $10,000 to $100,000 with fixed rates starting at 6.75% for vehicles and 7.25% for equipment. Another option is an advancing term loan for $100,000 to $500,000, secured by business assets, and these are offered to businesses with $2 million to $5 million in annual sales.
Bank of America
Bank of America offers small businesses an unsecured line of credit of $10,000 to $100,000 with a fixed introductory rate of 2.99% (ended Dec. 31, 2018) through the first 12 billing cycles, plus a $150 origination fee. Another product which is available to businesses that have more than two years under existing ownership with $100,000 annual revenue is the Business Advantage Term Loan, loaning $10,000 up to $100,000 with fixed rates of 6.25% plus a $150 origination fee. The multinational investment bank also has health care practice loans, commercial real estate loans, business rewards credit cards, business auto loans, SBA loans, equipment loans from $25,000 with fixed rates from 5.25% plus a 0.5% fee, secured business lines of credit and secured business loans.
Chase
Chase, the bank of the global financial services firm JPMorgan Chase & Co., offers businesses lines of credit starting at $10,000 and business term loans starting at $5,000, as well as trade financing, commercial real estate financing starting at $50,000 and equipment financing of up to 100%. Loan applications for most business loans are taken at Chase branches, not online. However, Business Quick Capital can be activated online for those business checking customers who have a personalized loan offer. The amount and term length are flexible, and payments are drawn automatically from your Chase business checking account.
Best banks for SBA loans
Wells Fargo
Wells Fargo offers SBA 7(a) loans of up to $5,000,000, which have a fixed or variable rate of up to Wall Street Journal Prime + 2.25% for less than seven years or WSJ Prime + 2.75% for greater than seven years. Another offering, which is up to $6.5 million (for the Wells Fargo portion) for businesses expanding through land or building acquisition or construction, is SBA Loan 504, which has a fixed or variable rate for the Wells Fargo portion of the loan. Depending on the size of the loan, there are also guaranty or origination fees from 0 to 3.75% of the loan. The bank requires applicants for SBA loans to come into a branch to apply. Applicants must represent existing for-profit businesses and must not have a net worth of more than $15 million or a average net income of more than $5 million.
Huntington Bank
Huntington Bank is a midwestern bank founded in 1866 which has been the No. 1 SBA lender in the region for nine years, according to its website. It offers basic 7(a) loans, quick-approval SBA Express loans and 504 loans. Huntington has a team of SBA specialists for each of the seven states it serves. Those specialists want to see applicants with a well thought-out business plan, a personal credit score (unless the business has a credit history), as well as the business's plans for the loan money and the source of your down payment. Its specialists will also want to talk to your accountant.
Chase
Chase also offers several SBA loan choices, in addition to the funding options mentioned above, and like most of those, they must be applied for in person at one of Chase's more than 5,100 branches. First is the 7(a) loan, of up to $5 million, which can be used as working capital for up to seven years, for equipment financing up to 10 years, or for commercial real estate up to 25 years. That one is available at fixed and variable rate options, and the SBA guarantees up to 75%. The SBA Express term loan offers up to $350,000 guaranteed at up to 50% with the same time spans and also with fixed and variable rate options. The SBA 504 loan program is best for businesses wishing to expand by building acquisition, or construction and equipment finance and has no limit on the loan amount, with favorable pricing fixed for 20 years. The SBA Express sub-programs for specific applications are up to $500,000 for exporters. Finally, there's the SBA line of credit solutions which can finance up to $350,000, and the SBA guarantees 50 percent of that.
Online lenders vs. traditional lenders
Traditional lenders are well-established and recognized, and because they are often huge entities, they can offer small businesses other financial services in the same integrated ecosystem. Banks tend to have the best rates, but are the most discriminating in who they approve for loans. For those who qualify, the application process can still be formal, bogged down in paperwork and slow.
Online lenders open up many funding options for borrowers with less favorable profiles, like lower credit scores or bad credit. Plus, they often have accelerated application processes. The tradeoff, of course, is higher interest rates.
The best small business loans: bottom line
Although banks still don't approve just any business for a loan, online lenders provide more options than ever before. Plus there are comparison tools to find the best small business loan for you.