5 Ways to Come Up With Your FHA Loan Down Payment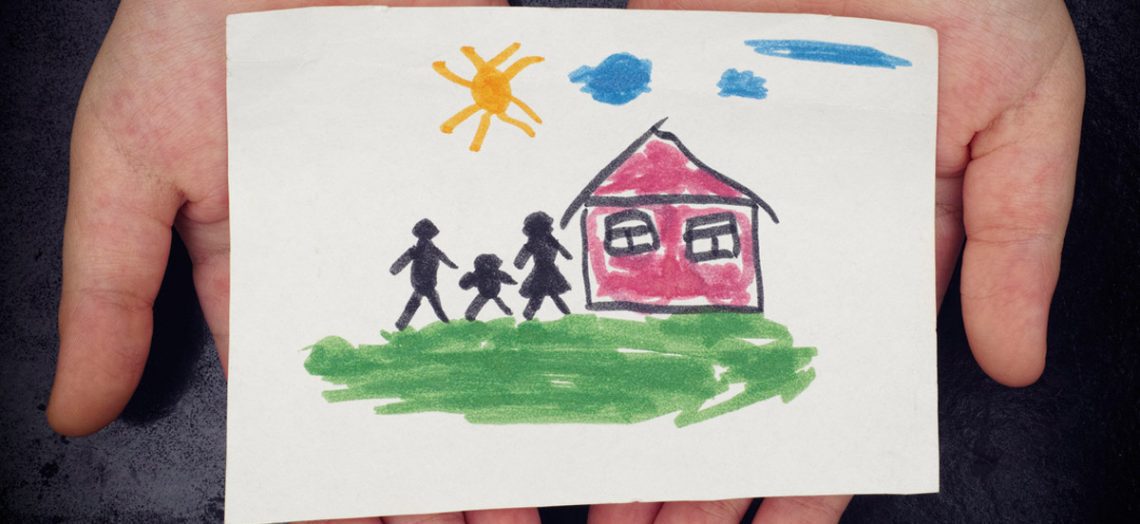 FHA requires a minimum down payment of 3.5 percent. This down payment can take many forms . You can save it up over time. You can get a gift or grant from a close friend, relative, employer, government agency or charitable organization. You can borrow against your retirement account. You can sell your baseball card collection. In fact, just about the only unacceptable down payment source is anyone who stands to benefit from your property purchase – the seller, real estate agent, or loan officer, for example. There are special rules that apply to each type of down payment, but in general, expect to prove that it did not come from any prohibited source.
Save Up For Your FHA Mortgage Down Payment
It's common for people to just save up money over time until they have enough for a home down payment. You'll be asked for at least two months of account statements, showing that the money is owned by you and that you are free to use it for your FHA home purchase.
If your down payment is in a joint account with someone who will not be taking out the mortgage with you, you'll need a letter from this person stating that you have access to 100 percent of the funds, or, if you don't, what amount you do own.
If your savings has been under your mattress for years, you'll have to take care of a couple of things – first, open an account and deposit the cash into it. Second, you'll need to demonstrate that you were capable of saving such a sum over time – list your income and expenses, and explain how you saved your money.
Regular deposits to a savings account can do more for you than increase your stash of cash – regular deposits (not automated payroll deposits) can function the same way regular payments to a creditor do – to demonstrate that you have the discipline to reliably add to savings or repay an account balance.
FHA Down Payment Assistance Programs
Down payment assistance can be a grant or a low- to no-interest loan. You can qualify for such assistance by meeting income eligibility requirements, by taking a home ownership class, by purchasing a home in a designated zone, or by being a member or employee of an organization. HUD's website lists agencies in all states and many local areas that can help you connect with such programs.
Use a Financial Gift For Your FHA Down Payment
If you're lucky enough to have someone who wants to give you money, you can use it to meet your FHA down payment requirement. FHA does not care how your benefactor gets the money as long as it doesn't come from someone who benefits from the transaction. The donor needs to provide you with a gift letter containing the following:
Specific dollar amount of the gift;
Statement that the funds are a gift and need not be repaid;
Explanation of the donor's relationship to the borrower;
Donor's name, address, and phone number
You also need to document the transfer of the gift funds. If you get the money before closing, provide a copy of the donor's bank statement, a copy of the canceled check, a copy of your deposit slip, and a copy of your bank statement showing the deposit. If the money is being brought in at closing (easier), you need to copy the donor's most recent bank statement and the withdrawal slip used to purchase a cashier's check. If the donor borrows the funds, you need to prove that they come from an acceptable source.
Finally, consider that your benefactor could end up with an unexpected gift herself — a tax bill.It's best to consult a tax planner before making this kind of move to be sure that everyone knows the repercussions of the purchase, including gift taxes .
Sale of Assets For Your FHA Mortgage Down Payment
Many times, money to buy a home comes from the sale of another house, car, or other valuable asset. You need to prove several things: that you owned the asset, that you sold it, its value, and that the funds were paid to you.
Other Ways To Fund Your FHA Loan Down Payment
Whether it's a tax refund, inheritance, legal judgment, divorce award, or gambling winnings, you'll have to prove that you have a right to the funds and that you have received them. Your loan officer should be able to tell you exactly what documentation is required to substantiate your claim.