How Does LendingTree Get Paid?
LendingTree is compensated by companies on this site and this compensation may impact how and where offers appear on this site (such as the order). LendingTree does not include all lenders, savings products, or loan options available in the marketplace.
What Low-Income Home Loans Are Available?
Updated on:
Content was accurate at the time of publication.
Having a low income doesn't automatically disqualify you from buying a home. In fact, there are many programs available to help you reach your homeownership goal. Depending on other important factors — like your credit score, existing debt, location and profession — you may qualify for a mortgage through one of the low-income home loans detailed below.
What are low-income home loans?
Low-income mortgages are loans tailored to address the issues that many low-income homebuyers face: debt, low credit and the difficulty of saving a large down payment. Typically, low-income home loan programs offer to ease this burden through some combination of:
In many cases, low-income home loan programs actually bar people with too high of an income from participating.

  Key aspects of low-income home loans
Having a low income doesn't limit your ability to qualify for a loan. Rather, it's the relationship between your income and debt that matters. Lenders will evaluate your debt-to-income (DTI) ratio when you apply for a mortgage. Most view a DTI below 35% as favorable.
If the down payment is your main hurdle, look for low- or no-down-payment loan options. It's a myth that you have to put down 20% — there are plenty of loans that require far smaller down payments.
Homebuying assistance programs can help cover your down payment and closing costs. In some cases, these funds don't have to be repaid.
Right now, mortgage rates are high and the median home price sits at around $363,000. That may sound intimidating, but here are six loan programs for low-income buyers that could be your ticket to homeownership, even in today's tough market.
Fannie Mae HomeReady® loans
| | | |
| --- | --- | --- |
| 3% down | Flexible credit qualification | Reduced mortgage insurance |
Best for: Low-income buyers struggling to come up with a down payment.
The HomeReady® mortgage program from Fannie Mae offers home loans for low-income prospective homebuyers with limited cash for a down payment. The guidelines are more flexible to make it easier for borrowers to qualify, and monthly mortgage insurance can be lower than with conventional loans. Buyers are also allowed to use gifts or grants to cover their down payment and closing costs.
Both first-time homebuyers and repeat buyers are eligible. However, if all borrowers on a loan are first-timers, at least one borrower will need to meet the homeownership education requirement. They can do so by completing an online course on the Framework website.
Eligibility requirements include:
Minimum 620 credit score
Minimum 3% down payment
Maximum 80% of the area median income (AMI)
Freddie Mac Home Possible® loans
| | | |
| --- | --- | --- |
| 3% down | Flexible credit qualification | Reduced mortgage insurance |
Best for: Low-income buyers with limited down payment funds and at least a 660 credit score.
Freddie Mac's Home Possible® mortgage program is similar to HomeReady, but requires a slightly higher credit score. Otherwise, it offers similar benefits: discounted mortgage insurance, flexible guidelines that help more people qualify, a low down payment and the ability to use a gift toward the down payment. You can even use sweat equity to cover your entire down payment and closing costs.
Both first-time and repeat homebuyers can qualify. At least one borrower needs to complete a homeownership education course if all borrowers on a Home Possible loan are first-time buyers.
Eligibility requirements include:
Minimum 660 credit score
Minimum 3% down payment
Income less than or equal to 80% of the AMI
FHA loans
| | | |
| --- | --- | --- |
| 3.5%-10% down | Flexible credit qualification | Reduced closing costs |
Best for: Buyers with a credit score under 620.
The Federal Housing Administration (FHA) insures FHA loans funded by approved lenders. Because they have looser requirements, FHA loans can be a good option for homebuyers who can't reach the 620 credit threshold required by conventional loans or struggle to afford the closing costs on a loan.
You could qualify for an FHA loan with a credit score as low as 500, but you'll be required to make a larger down payment. All borrowers are required to pay upfront and annual mortgage insurance premiums, no matter their credit score or down payment amount. FHA borrowers putting the minimum 3.5% down will pay FHA mortgage insurance for the life of the loan — but the good news is that FHA annual insurance premiums recently got cheaper. The FHA reduced the amount by 0.30 percentage points this March, saving homeowners an average of $800 per year.
Eligibility requirements include:
500 to 579 credit score and minimum 10% down payment
580 credit score and minimum 3.5% down payment
Meeting your county's FHA loan limits
Good Neighbor Next Door program
| | | |
| --- | --- | --- |
| $100 down | Flexible credit qualification | Reduced mortgage insurance |
Best for: Public servants who are willing to live in a revitalization neighborhood for at least three years.
The Good Neighbor Next Door program from the U.S. Department of Housing and Urban Development (HUD) allows homebuyers in eligible public service careers the opportunity to purchase a HUD home at a 50% discount. You don't have to use an FHA loan to buy your home under the program, but if you do, the minimum required down payment is only $100.
Eligibility requirements include:
Working full-time as a pre-K through 12th-grade educator, emergency medical technician, firefighter or law enforcement officer
Buying a home in a HUD-designated revitalization area
Committing to live in the home for at least three years
Having a minimum 500 credit score
VA loans
| | | |
| --- | --- | --- |
| 0% down | Flexible credit qualification | No mortgage insurance and limited closing costs |
Best for: Veteran and active-duty homebuyers and their families.
The U.S. Department of Veterans Affairs (VA) offers a mortgage program to help veterans, service members and surviving spouses purchase homes. The VA is not a direct mortgage lender, but it does guarantee a portion of the loan; this allows borrowers the ability to receive more favorable loan terms, like a lower interest rate.
VA loans don't have a minimum required down payment or mortgage insurance requirement. However, they do charge a VA funding fee, which varies depending on your down payment amount. The loans also limit the amount you can be charged for closing costs, and the seller may pay a portion of the closing costs. In addition, as of 2020, there are no VA loan limits for borrowers with full VA entitlement.
Eligibility requirements include:
Valid certificate of eligibility (military service document)
Preferred minimum 620 credit score
Required VA funding fee to offset program costs to taxpayers
USDA loans
| | | |
| --- | --- | --- |
| 0% down | Flexible credit qualification | No mortgage insurance |
Best for: Low- to moderate-income buyers in rural areas.
The U.S. Department of Agriculture (USDA) also insures low-income home loans provided by approved lenders. USDA loans cater to homebuyers with a modest income and don't require a down payment.
Eligibility requirements include:
Tips for buying a house with a low income
Increase your income or lower your debt. If you have the time, pick up a side hustle to increase your income and save up for closing costs and a down payment. You should also prioritize paying down your outstanding debt, especially credit card balances, which can help lower your DTI ratio.
Look for homebuying assistance. Check with your state's housing finance agency for available homebuying assistance programs, including grants or loans to help cover your down payment or closing costs. Many of these may target first-time homebuyers.
Get a cosigner. Conventional and government-backed loan programs allow cosigners, which means you can add someone else's income to your own in order to qualify for a mortgage.
Get a mortgage preapproval. Home sellers are likely to take you seriously if you have a mortgage preapproval when you put in a purchase offer. A preapproval states how much a lender might be willing to lend you, based on a review of your overall financial picture.
Choose your real estate agent wisely. Focus on finding a real estate agent who's knowledgeable about local housing conditions, as well as local and national homebuying programs for low-income borrowers.
Start saving as early as possible. Having the cash to cover a down payment is one of the biggest hurdles facing low-income homebuyers. But even if you choose a zero-down loan program, you'll need cash to pay for closing costs, which typically run from 2% to 6% of the loan amount.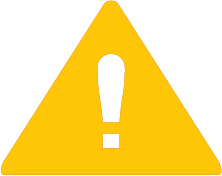 Conventional loan rate changes in 2023: Will they affect low-income loans?
As of May 1, 2023, a large set of changes to the fees associated with conventional loans will go into effect. Luckily, most of these changes shouldn't affect the average low-income or first-time homebuyer.
Borrowers with the following characteristics may face rate increases or extra charges at closing:
A credit score below 780 and an LTV ratio between 30% and 95%
A DTI ratio over 40% and an LTV ratio over 60%
An adjustable-rate mortgage paired with an LTV over 90%
A loan for a condominium and an LTV over 60%
A loan for a manufactured home
Frequently asked questions
Rent-to-own programs are an appealing option for low-income buyers, because you don't have to save up a down payment and pay rent at the same time. But there are potential downsides, including fees and potentially paying above-market rent. Make sure you consult with a loan officer and have a plan in place to become mortgage-ready within your option period before committing to rent-to-own.
An FHA loan will typically be the easiest mortgage to qualify for because it offers the lowest credit score requirement — far lower than for a conventional loan — and requires only a 3.5% down payment. However, if you have special circumstances, do research tailored to your situation. VA and USDA loans, for example, are even easier to qualify for than an FHA loan, but are only available to certain buyers in certain circumstances.
It's absolutely possible, because there is no minimum income required to get a mortgage. Remember, what matters is your DTI, not your income. If you've saved up for a down payment, you have a decent credit score and a reasonable DTI, you should be able to find a lender that will issue you a mortgage. Just don't expect to buy any house, in any location, for any amount — you'll be limited, like all homebuyers, by what you can afford. Our home affordability calculator can help you estimate the monthly payment and loan amounts that may work for you.
Instead of thinking in terms of the income needed, it may help to think in terms of the down payment and monthly payments required. To buy a $400,000 home with a 30-year conventional loan, you would likely need at least $12,000 to cover the down payment and the ability to afford a $2,600 monthly mortgage payment. Use a mortgage calculator to experiment with different loan values and see what your payments could look like.