How to Refinance a HELOC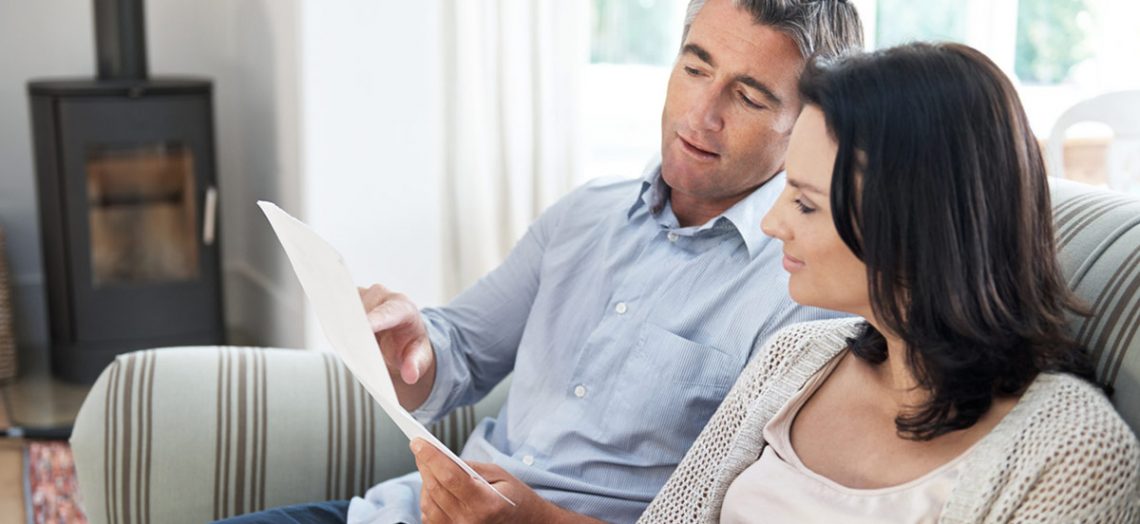 If you need to know how to refinance a HELOC, you'll already know what that acronym stands for: home equity line of credit. And you'll have a pretty good idea of what one is: a second mortgage that provides a line of credit that "revolves." In other words, it's a lot like a giant credit card in that you can borrow and pay back money as often as you want up to your credit limit, and you only pay interest on your outstanding balance.
However, HELOCs differ from credit cards in two important respects:
The interest rate is almost always way, way lower
The HELOC comes with a fixed term, often 20 years, and the balance has to be zero at the end of that time
Why Many Need to Refinance HELOCs NOW
Many (maybe most) HELOCs have two phases:
The "draw" period, which is often 10 years. During this time, you can draw down on your line of credit, and you pay only the interest on your outstanding balance.
The "repayment" period, which, as its name implies, is less fun. During this period, which again is often 10 years, you can't draw down on your line of credit anymore, and must pay down your balance completely, as well as keep up with interest.
For many borrowers, shifting from the first to the second phase results in serious payment shock. And, because there was a surge of new HELOCs during the real-estate boom of 2005-2008, a whole lot of homeowners are suddenly facing real pain as their draw periods end and their repayments begin. Indeed, in 2015, RealtyTrac estimated that 3.3 million households owing $158 billion were in that situation, of whom 906,722 would enter their repayment periods in 2017. Nearly half a million will do so next year.
What Is Refinancing a HELOC?
Luckily, a HELOC is a type of mortgage. And that means you can refinance yours, just as you can your main mortgage or your other home equity obligations. In fact, in some ways it's less painful, because most HELOCs are adjustable – or variable-rate loans – so you'd be facing higher interest regardless of whether you refinance.
But, just like other sorts of mortgage, you'll have to satisfy a lender that you'll be able to make your payments on the refinanced loan. So, to see your application approved, you're likely to need to show you:
Are creditworthy – Your credit score may not need to be stratospheric, but it should be respectable. And the lower your score, the higher the interest rate you're likely to pay.
Have a reasonable amount of equity in your home – The total amount of borrowing secured on your home (your existing main mortgage and other second mortgages, plus your new HELOC, but minus your old HELOC) is no greater than 80 percent of the current market value of that home. If you shop around, you may find a lender that will increase that percentage, sometimes up to 90 percent.
Can afford your new loan – The lender will look at your household finances, including your income and how much you owe others, to reassure itself you have enough left over each month to comfortably make payments on your new HELOC.
If you have some months to go before you need to apply to refinance, you'll almost certainly benefit by using that time to get your finances into better shape. Pay down as much non-mortgage debt as you can, and drive up your credit score. To learn how to do the latter, read 5 Simple Ways to Improve Your Credit Rating.
How to Refinance a HELOC – Some Options
Whichever way you choose to refinance your HELOC, you're likely to need a pile of required supporting documentation, and you might want to start on compiling that now. To see if you might need to provide other paperwork, read 5 Situations Where You'll Need to Submit Extra Paperwork with Your Mortgage Application.
1. Get a New HELOC
Get a new HELOC and use your new line of credit to pay down the old one. This may seem the most straightforward option, but it has its pros and cons, most importantly, you're just delaying the inevitable. Kicking the can down the road might be a good strategy for you, especially if you're young and your prospects are good. But a more permanent solution may be better for those closer to retirement, especially if your finances may still be as precarious in a decade's time when you're likely to be facing precisely the same problem.
Call your existing lender, and ask if a refinance would be possible. But don't automatically accept its offer. Get quotes from multiple lenders to make sure you're getting the best deal possible.
2. Get a New Home Equity Loan
Again, use the proceeds of your new home equity loan to pay off your HELOC. If there's money left over, you can treat yourself, invest it or beef up your emergency fund.
These loans are less flexible than HELOCs, but that may be an advantage. You get the money as a lump sum, and then have to pay down the "loan principal" (the amount borrowed) and interest in equal installments over an agreed period. So there are no payment shocks, and as you reduce the balance on your loan each month, the equity you have in your home rises in line with that. Another advantage if you're worried about rising interest rates is that most home equity loans have fixed rates.
Speaking of interest rates, shop around to find the lowest for home equity loans.
3. Refinance Your Mortgage
At the time of writing, mortgage rates are higher than they have been in the recent past. Check today's rates to see if that's still the case by the time you read this.
If they are, the idea of paying off your HELOC by carrying out a cash-out refinance of your main mortgage may not make sense. But don't assume that's the case. Run the numbers through the LendingTree mortgage calculators to compare monthly payments in dollars and cents. You may be surprised how affordable this option is. And remember, your new mortgage is likely to have a fixed rate, unlike a new HELOC.
If you plan to pay down credit card or other loan balances from the proceeds, this sort of refinance can make a huge difference to your household budget. Transferring short-term debt (especially if it's unsecured, as credit cards are) to a long-term secured loan is a serious step, and you need to think through the implications – including the fact you'll be still paying down last week's dinner and other items you recently charged to your plastic in maybe 30 years' time.
But that can make good sense if you're currently struggling financially, and are resolved to keep your spending under better control in the future.
Again, the only way to be sure you're getting a great deal is to get refinance quotes from multiple mortgage lenders.
4. Other Options
If you're not eligible to refinance in any of the above ways – perhaps because you don't have enough equity in your home or have a low credit score – call your HELOC lender to talk through ways you might be able to modify your loan. Or consider refinancing through a government backed program, such as HARP or HAMP.