Understanding Mortgage Closing Costs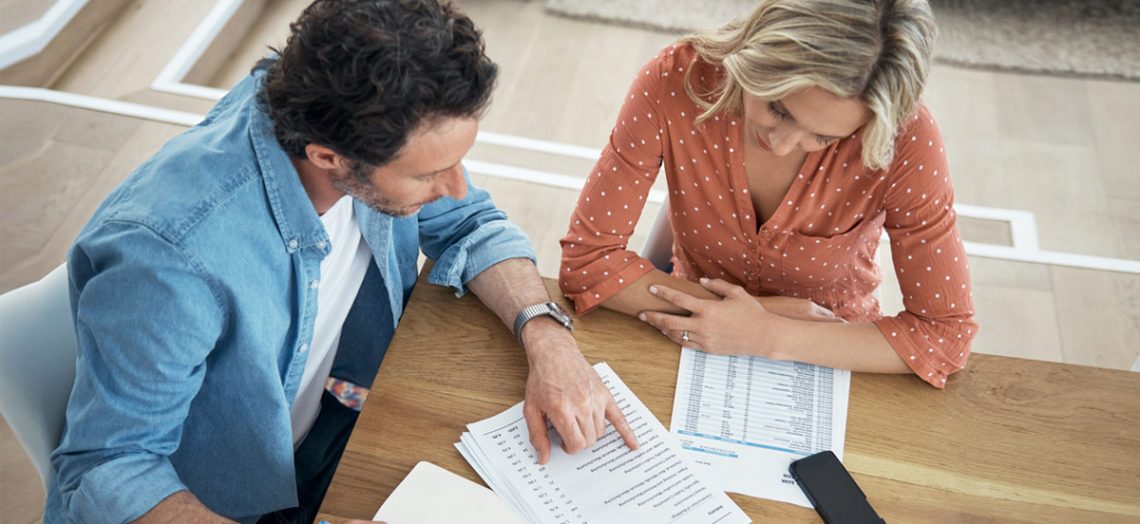 There are two simple words that may strike fear in the hearts of homebuyers across the nation: closing costs. The average first-time homebuyer may be aware of the need to come up with a down payment when purchasing a property, but they may be caught off guard by how quickly closing costs can add up.
Closing costs can also be called "settlement fees," but no matter which name they go by, they must be paid as part of the mortgage process, generally at the close of escrow. They typically range from 2% to 5% of a home's purchase price, which can mean thousands of dollars out of pocket, on top of the down payment.
The very concept of closing costs may also frustrate buyers because, unlike factors such as the down payment and mortgage loan — for which it's possible to establish concrete numbers based on a property's listing price — closing costs are typically presented as an estimated amount due until just before a borrower closes on the property. With so many variables in play, even more-seasoned homebuyers can be left feeling a bit overwhelmed when they find out exactly what they owe. 
Closing costs can also vary greatly from lender to lender, even if the interest rate is the same (but especially when it's not). Buyers who do their research can potentially save a substantial amount of money. In fact, according to the Consumer Financial Protection Bureau (CFPB), "borrowers who shop around for closing services could save as much as $500 on title services alone."
So, what exactly are you paying for when you put all that cash toward closing costs?
Common closing costs
Closing costs include a number of different fees paid to several entities involved in a buyer's home purchase, such as the real estate agent and the lender.
These typically include:
Credit report fees — The lender checks the buyer's credit to determine if they are qualified to purchase a property and to establish the loan amount, interest rate and terms. The borrower may be responsible for paying for the credit check, or the cost may be covered by the lender.
Application fee — An application fee may or may not be packaged with the cost of checking the borrower's credit and may also be known as a "mortgage lock" fee. This is typically used to get a borrower to commit to the lender.
Government recording costs —These are fees charged by government agencies on the state and local level for the legal recording of the home's deed, mortgage and other loan documents. These fees can be paid by the buyer or seller.
Appraisal fee — This is required by lenders to determine that the purchase price of the property is within an acceptable loan-to-value ratio.
Loan origination fee — This may also be referred to as an "underwriting fee" or "processing fee" and is paid to the lender. This fee is typically equal to 1% of the total loan amount.
Title service fees — Title services are required when purchasing a property in order to legally transfer ownership from one person or entity to another. Fees for title services vary by state and provider and are also dependent on factors such as loan amount and type of transaction.
Survey fee — A survey measures the exact property lines of the home being purchased and verifies features such as fences, which are shared with neighbors. A survey fee is not required for Federal Housing Administration (FHA) loans.
Attorney fees — Depending on the state, an attorney may need to be present during the closing. Attorney's fees are typically charged on an hourly basis and can range in amount depending on how complicated the loan in question is and how long it takes to close.
Escrow deposit for property taxes and mortgage insurance — Lenders typically require the borrower to have an escrow account set up in order to pay property taxes, homeowner's insurance and any private mortgage insurance attached to the loan for buyers whose down payment is less than 20%. Funds placed into this account are used to pay these taxes and insurance bills as they come due.
Home inspection fee — Home inspections are typically required during the escrow period to check the condition of the home and outline any repairs that might need to be made as a condition of the sale.
Broker fee — This is the fee paid to the real estate agents representing the buyer and seller of the property. The broker fee is typically 4% to 6% of the home's sale price, although it is negotiable, and is generally paid by the seller of the property and split between the agents.
Tax service fee — This fee is assessed by the town or county where the property is located to ensure taxes have been paid and there is no lien against the property.
Discount points — Borrowers may choose to pay discount points in order to lower their interest rate and, therefore, their monthly payment. This is optional, resulting in a one-time fee that is paid as part of the closing costs, with a benefit that lasts for the entirety of the loan. These fees are typically not negotiable; however, different lenders may offer different rates. The cost is generally 1% of the loan amount for every 1 point in interest rate reduction.
How to negotiate closing costs
When it comes to closing costs, knowledge is power. The more a borrower understands what they are expected to pay and where there may be some wiggle room — and the more they are willing to shop and compare when it comes to lenders — the better their chance of being able to lower costs.
The first step is reviewing the loan estimates from every lender you may be considering working with before committing. The estimate will break down the projected closing costs and also serve as a valuable tool for comparing different loans, lenders and fees.
All lenders and brokers are required to provide a GFE to a borrower within three business days of receiving a completed mortgage loan application.
They also must provide the borrower's closing disclosure three business days before closing. A closing disclosure is the form that details the final loan terms, the borrower's expected monthly payments and all closing cost fees associated with the loan.
There are a couple of ways borrowers can negotiate their closing costs: One is with the lender, and the other is with the seller of the property.
Negotiating with the lender
Fees that are specific to the lender, such as loan origination charges, appraisal fees and credit report fees, may provide some of the best options for savings on closing costs. While these fees may not be negotiable once a borrower has committed to working with an individual lender, comparing these costs on the different loan estimates can help during the process of choosing the right lender.
Borrowers will also want to compare the fees that are paid to third-party providers, such as title service fees, inspection fees and survey fees, and do their own research into additional options for homeowner's insurance and title insurance to find more savings opportunities.
Negotiating with the seller
Buyers can also negotiate with the seller to have some of their closing costs paid. The fees a seller will be allowed to pay will typically be laid out in the sales contract and/or determined by the law of the state in which the property is located. Often, when the seller agrees to help with the closing costs, the purchase price of the home is raised accordingly; and if the lender offers a closing cost credit, that typically means the costs are being rolled into the loan. So, you are still paying the closing costs, just not upfront. Seller concessions for closing costs are also subject to maximum limits set by the individual type of loan program:
FHA loans: maximum 6% seller-paid closing costs
USDA loans: 6% maximum
VA loans: 4% maximum
Fannie Mae or Freddie Mac conforming loans: maximum of 3% to 9%, which is dependent on the amount of the down payment
How to get help with closing costs
A wide range of assistance programs can also help reduce the impact of closing costs for homebuyers. Programs can help whether a borrower is purchasing a property with an FHA loan or has opted for a conventional loan. Many of these programs are offered on the state and local level, while others are intended specifically for veterans.  
FHA loans may have lower closing costs than conventional loans. The average range is between 3% and 4% of the price of the property. Also, buyers who purchase a home from the U.S. Department of Housing and Urban Development (HUD) may have many of their closing costs paid.
VA loans have special rules in regard to closing costs, which can make buying a home even more affordable for those who qualify. Most VA borrowers pay a VA funding fee at closing. This fee is calculated as a percentage of the total loan amount and varies depending on the down payment and the borrower's military category. The fee can be rolled into the loan, although this will raise the monthly payment.
Closing costs for VA loans, as well as the interest rate and any discount points that are available, are set by the lender, not by the VA. Numerous items, such as the appraisal, credit report, taxes and recording fees can be paid by the seller, although seller concessions are typically capped at 4% of the loan amount.
There are also "no closing cost" loans that may save borrowers from having to pay out-of-pocket expenses at the end of the escrow period. However, it's important to be aware that these loans typically involve the lender rolling the closing costs into the loan amount or raising the interest rate, both of which can increase the monthly mortgage payment. This could mean you will pay thousands of additional dollars in interest over the life of the loan.
Bottom line
Closing costs can come as an unwelcome surprise to homebuyers who aren't prepared to shell out more money for a home. A little preparation can go a long way, helping buyers know what to expect — and find ways to save.