How To Refinance A Car Loan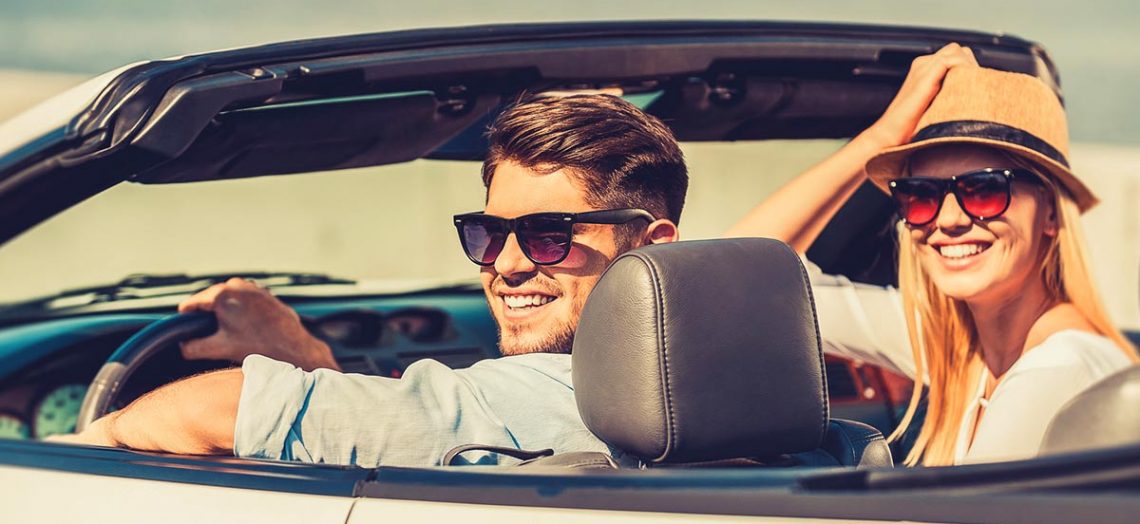 If you are unhappy with your current car loan, perhaps you should consider refinancing your loan. It can provide you with a better rate and lower monthly payments. Estimate your auto loan refinance with an auto loan refinance calculator to see if you can save money on your current auto loan.
Refinancing an existing car loan is an easy process. A new lender pays off your old car loan, and the title is then transferred to that new lender. Your monthly payments are then made to your new lender.
7 Steps to Refinance a Car Loan
Know your credit score – a higher credit score means a better rate on your loan. If your interested in refinancing, you should start by getting to know your credit score. If your credit score has improved since you got your car loan, there's a good chance you could get a better rate. LendingTree offers a free credit score, so what are you waiting for?
Know your existing loan – In order to compare loans, you'll need to know about your existing loan–the loan balance, interest rate, and the loan term; so drag out all that paperwork…
Research rates – A good place to start your research is LendingTree's auto loan refinance page. This will give you a good idea of current auto loan refinance rates. By completing the form on the page you will be able to get offers customized to you.
Complete a loan application – Once you choose the lender with the best rate, you provide your financial information to qualify for the loan. The lender may want to know your income, assets, debt load, credit history, etc.
Pay off your existing loan – Upon approval and closing, your new lender will pay off your current auto loan.
Transfer title – the car's title is transferred to the new lender.
Make monthly payments – You make monthly payments to your new lender.
Refinance Fees
When you refinance a car, expect to pay some fees. These can include:
Lien holder fees ($5 to $10),
State re-registration fees ($5 to $75)
Pre-payment fees (amount depends on the lender).
5 Reasons to Refinance
There are several reasons why refinancing your car loan might be wise:
Lower your interest rate You may be able to get a lower interest rate with car refinancing. The rate you get depends highly on your credit score and history.
Lower monthly payments – You can get lower monthly payments.
Flexible terms – If you need to change the terms of your previous loan, refinancing is a great way to do it.
Save money – If you keep a shorter loan term, with an equivalent payment amount, but lower interest rate, you'll save money over the life of your loan.
Remedy an upside-down loan – If your first car loan was for more than the car was worth, you may be upside-down on your loan. If you refinance, you'll likely need to pay an amount equal to the difference between the car's value and the amount you owe before you refinance.
Your current loan situation may not be optimal if you got the loan through the dealership when you bought the car. Car dealerships are convenient when getting an auto loan, but they do not necessarily provide the best financing deals. If you complete our form, you'll get refinance offers. Then you can compare auto loans from different lenders, and choose the loan offer that best meets your needs to refinance  your car.
When to Use a Co-applicant or Cosigner
When you apply to refinance your auto loan, you may want to have a co-applicant or cosigner. A co-applicant is an individual that enters into the refinance loan with you, and usually shares part ownership of the vehicle under the loan. A cosigner is an individual who agrees to be held liable for the loan in the case that you default on the loan, but usually claims no ownership of the vehicle.
Having either could help you get a better deal if:
You do not have established credit
You are rebuilding your credit
You have a lower credit score than your coapplicant or cosigner
You do not have enough income to qualify for the loan
Application Checklist
When you go through the loan comparison process with LendingTree, and the loan application process with a lender, you'll need to have some basic information to assure the process goes quickly and smoothly. So before you apply, gather the following information:
Loan Information
Current Lender
Current Loan Term
Current Loan Interest Rate
Current Monthly Payment Amount
Current Payoff Amount
Number of Remaining Payments
Personal Information
Personal Contact Information
Social Security Number
Date of Birth
Email Address
Employment Status
Employment Start Date
Salary and Income Information
Vehicle Information
Year
Make
Model
Trim
Vehicle VIN Number
Vehicle Mileage
Home Equity Alternative
An alternative to refinancing your car loan is to take out a home-equity loan or home equity line of credit to pay off your existing car loan. While saving money this way will clearly depend on the rate and term you can get on either of these options, it is a clear alternative to refinancing your auto loan.