VA Loan Benefits and Disadvantages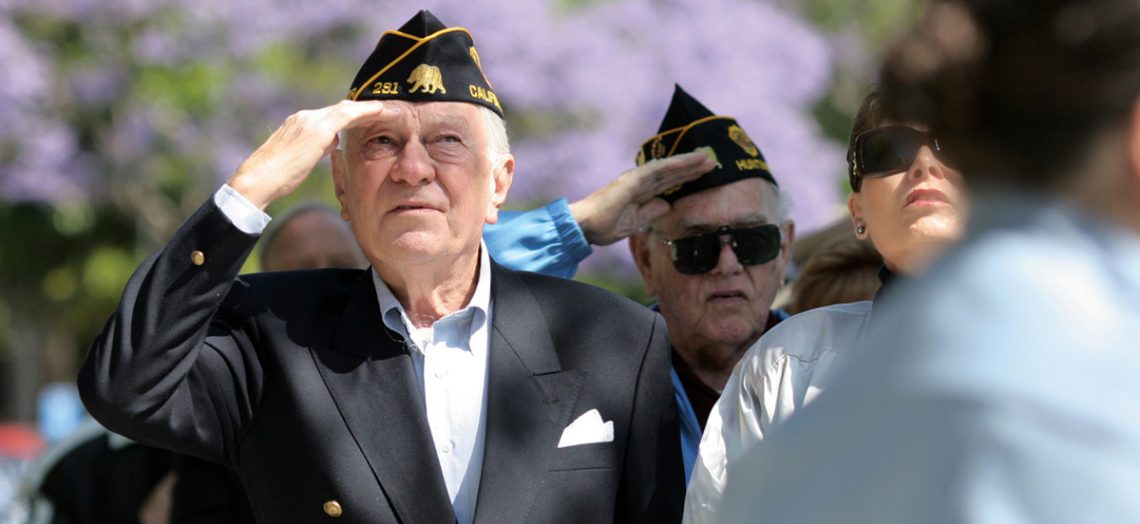 If you're a veteran or military personnel, a VA loan could be a great option when it comes to buy a home. Offered to veterans or their surviving spouses, VA loans allow homebuyers to purchase a home with no down payment, a low interest rate and little to no closing costs. If you're trying to decide whether or not a VA loan is the right choice for you, take a look at the advantages and disadvantages of VA loans listed below.
Advantages of VA Loans
VA mortgages are not widely understood by homebuyers and homeowners. Chances are good that at least one of the advantages of VA home loans will surprise you.
100 percent financing is allowed with no loan limits imposed by the VA. However, many lenders do set loan limits that follow those of Fannie Mae and Freddie Mac.
100 percent cash-out refinancing is allowed by the VA. Many lenders, however, set their own limits at 90 percent. Unlike conventional loans, additional fees are not charged for cash-out refinancing.
Streamline VA to VA Interest Rate Reduction Refinance Loans (IRRRL) require no credit qualifying, income verification or appraisal.
VA requires no minimum credit score. Underwriting is much more flexible than it is for conventional home loans. However, most lenders to prefer at least a score of 620.
VA mortgages are fully assumable by any qualified person (buyer does not have to be a veteran). The VA or the lender must give prior approval.
There are NO monthly mortgage insurance premiums, and no dealing with mortgage insurance underwriting requirements.
VA funding fees can be added to 100% financing, reducing your out-of-pocket costs. With no pre-payment penalty, VA loans can be refinanced cheaply and easily.
Fixed and adjustable rate mortgages are available.
Sellers can assist with standard closing costs of up to four percent. Fannie Mae and Freddie Mac only allow three percent in seller assistance.
Energy efficient improvements can be added to 100% financing on any VA loan product – finance up to $6,000 in eligible improvements.
Disadvantages of VA Loans
When deciding what type of home loan to get, you have to look closely at the disadvantages, too. Below are three disadvantages of VA loans.
Loan limits and overlays. While the VA imposes no loan limits and no minimum credit scores, and doesn't require an appraisal for a streamline refinance program, most lenders do. These additional requirements are called "overlays." By law, VA lenders cannot have guidelines that are less strict than those set out by the Department of Veterans Affairs – but they can be more strict. Why would lenders, which are protected from losses by the government's guaranty, make it harder to get VA mortgages? Because they are afraid of losing their VA approval. If lenders experience higher-than-usual defaults of their VA loans, they could lose their VA approved status, even if they always follow VA guidelines. To be safe, they tighten up guidelines to reduce the chance of high default rates.
Funding fee increases if you use your eligibility more than once. You can use and re-use your VA home loan benefit. However, after the first time, it gets more expensive to do so. For example, in 2015, if you're a veteran buying a home with zero down, and you're using your mortgage benefit for the first time, your funding fee is 2.15 percent. If it's your second time using a VA mortgage, your funding fee is 3.3 percent. If you can put 5 percent or more down, your fee will stay the same whether or not it's your first purchase or your second one.
Sellers don't always like VA loans. If you want to take advantage of poor housing market conditions and buy a short sale property or foreclosure property, you might have trouble getting your offer approved if you require VA financing. In addition, almost every seller and real estate agents require buyers to put a substantial deposit (referred to as "earnest money") into escrow if they accept a buyer's offer – the fact that you plan to use VA financing doesn't matter.
There is a perception among sellers and real estate agents that VA mortgages take longer to close, are more complicated and are prone to stingy appraisals. That perception is largely outdated – VA mortgages, like FHA and conventional home loans, are unwritten mostly by automated underwriting systems (AUS), and take no longer to close than other loans. Your lender may be able to educate agents and sellers about this when you make your offers.
If you're ready to shop for a VA loan, start comparing rates right now!