VA Loan Benefits and Disadvantages
Updated October 30th, 2019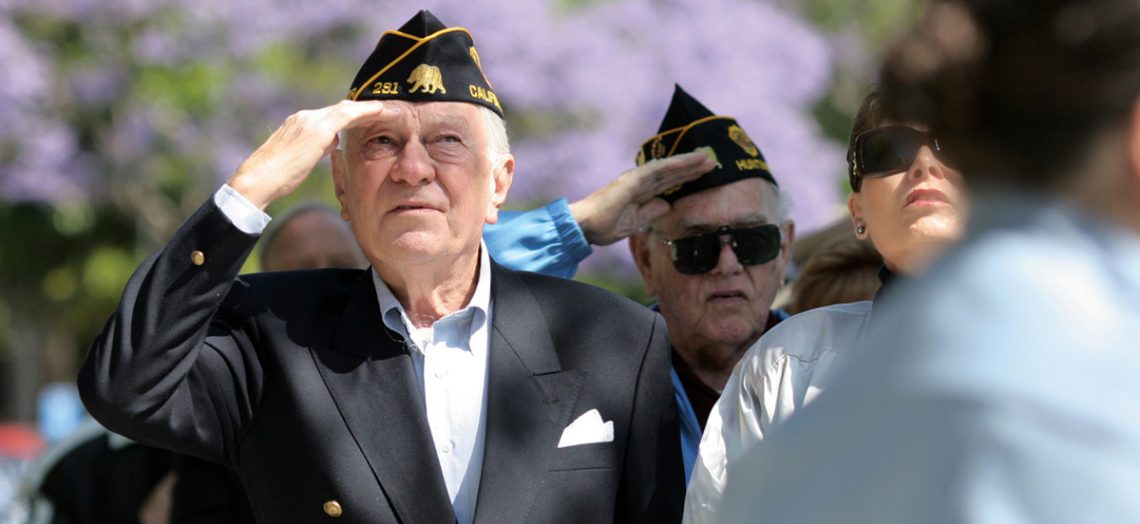 Since the World War II era, the Department of Veterans Affairs' home loan program has given millions of military service members a shot at homeownership thanks to competitive interest rates and — typically — no down payment or private mortgage insurance required. That's a bargain compared with civilian homeowners accustomed to plunking down 20%.
Last year, the VA guaranteed more than 610,500 loans. But VA loans are still a relatively small chunk of overall property loans. Many military families have shied away from the program because of its reputation for red tape and a lengthy appraisal period. The Consumer Financial Protection received more than 12,500 complaints, mostly related to refinancing, from military families between 2012 and 2016.
Despite some drawbacks, the VA home loan program still provides great advantages for veterans — and eligible family members — buying homes. We'll explain how it works, who's eligible, the pros and cons, and dispel a few myths.
Who is eligible for a VA home loan?
Service members and veterans will have to submit what's called a certificate of eligibility to show a lender you meet the VA's criteria. Remember, the VA is not a direct lender, but it does guarantee a percentage of a beneficiary's home loan, which allows banks or other lenders to provide more favorable terms and make the deal without a down payment.
Those eligible for VA loans must fall into one or more categories:
Active military
Veterans who were in uniform for a certain length of time
Reservists
National Guard
Un-remarried (and certain remarried) spouses of military members who died while in service or as a result of a service-connected disability
Many veterans are not taking advantage of their benefit, Joe Bulla, vice president of mortgage lending at BBMC Mortgage, told LendingTree. BBMC, which has its headquarters near Chicago,  specializes in VA loans. "Veterans are an underserved population when it comes to lending for home loans," Bulla said. "There are about 23 million veterans in the U.S. with mortgage loans yet only 2.5 million of those loans are under the VA program.
"Many vets are not aware that they are even eligible for a VA loan benefit," he said. Bulla advised veterans to work with an experienced lender to determine eligibility for a VA loan.
VA loan benefits
100% financing, no down payment
Unlike other loans, such as conventional or FHA loans, VA loans offer 100% loan-to-value (LTV) financing. This means the bank will finance 100% of the sale price of the home, provided certain conditions are met (more on that below.) Eligible borrowers do not have to wait to save a down payment, which can help them attain homeownership sooner than later.
No loan limit
Although the VA does not put a limit on the amount of money you may borrow, there is a limit on the loan amount it will guarantee, which does affect the amount of money a bank will lend for a home purchase.
Loan limits vary by where you live as real estate is priced differently in different areas of the country. Most families can borrow up to $484,350 for a single-family home, though you can look up the expected loan limit by county. The VA uses the Federal Housing Finance Agency's guidelines for conforming loan limits to set its loan limits.
No minimum credit score
The VA's lending guidelines do not include a minimum credit score. However, direct lenders (banks, credit unions, etc.) will often add "overlays," which are additional requirements or restrictions for borrowers purchasing a home under the VA loan program.
For example, the VA advises lenders to consider an applicant's "overall payment patterns, rather than isolated occurrences of unsatisfactory repayment." These same requirements allow lenders to consider derogatory accounts that are now paid with consistent, satisfactory payments for 12 months, as a basis for a satisfactory credit history. In addition, VA guidelines do not automatically disqualify borrowers who've been through a foreclosure.
Lower interest rates
Interest for VA loans are consistently lower than their conventional and FHA loan counterparts, as much as a quarter percent lower (or more) than conventional and FHA loans, according to a 2017 Ellie Mae report. Veterans who take advantage of VA loans, provided they meet lender income and credit qualifications, can save a significant amount of money over the lifetime of their loan by paying less interest.
No private mortgage insurance (PMI)
Private mortgage insurance protects lenders in case borrowers default on their home loan. Borrowers who put down less than 20% on their home purchase are required to pay for PMI. Typically, premium payments are added onto the monthly mortgage and can cost between 0.5% and 1% of the value of the home. The lower your down payment, the higher the PMI cost.
If you get a VA loan to purchase your home, you may save thousands of dollars over the life of your loan by opting out of PMI. This can help you obtain a lower monthly payment, get more house for your money or even pay down your loan faster.
Safe properties
When purchasing a home under the VA loan program, the appraisal process is designed to make sure eligible borrowers get the best property for the money they are spending. To be eligible for this loan, the property in question has to be in relatively good condition.
For example, there can be no chipping paint, stuck doors, wall cracks, poorly-fitted windows, etc. Any property that fails an inspection due to issues found in an initial inspection must have repairs done plus a reinspection in order for the purchase to be approved.
Lower closing costs
Though closing costs cannot be financed into the purchase of the home, the VA does set limitations on the amount of closing costs eligible borrowers will pay. This may cause closing costs to be less than what a veteran would pay under another loan arrangement.
For example, according to the VA, veteran buyers typically do not pay:
Commissions, brokerage fees or "buyer broker" fees
Termite inspection costs
But veterans buyers may be required to pay:
Appraisal fee
Credit report costs
Title insurance
Origination fee (up to 1% of the value of the home)
Recording fee
Survey costs
Disadvantages of a VA loan
Funding fee
Generally, in order for the VA to guarantee a home purchase, it charges a funding fee, which is a percentage of the home price, to cover operating costs. This fee is usually rolled into the home purchase price and can add a significant cost to the loan both upfront and over the life of the loan.
The funding fee schedule varies by service category and whether you are taking advantage of a VA loan for the first time or not. This schedule shows how much the funding fee will be according to the eligible borrower's down payment amount and service category.
VA Funding Fee Schedule
Type of veteran
Down payment
Percentage for first time use
Percentage for subsequent use
Regular military
None
2.15%
3.3%
5% or more
1.50%
1.50%
10% or more
1.25%
1.25%
Reserve/National Guard
None
2.4%
3.3%
5% or more
1.75%
1.75%
10% or more
1.5%
1.5%
More loan than house
Though closing costs could end up being lower for a VA loan, when factoring in the funding fee you could end up having a loan that exceeds the fair market value of your home.
This scenario is not a given for every VA home loan purchase, but if you educate yourself on the homebuying process, you could avoid it altogether with a few tactics:
Ask the seller to cover some closing costs
Find out if you are eligible to have the funding fee waived
Purchase a home priced below market value
Make a down payment of 5%, 10%, 20% or more
It's possible that a USDA loan that also offers 0% down payments, or Federal Housing Administration loan that allows for down payments as low as 3.5%, may make more sense. Borrowers who could afford to put at least 5% down may want to compare conventional mortgage rates though such loans may require you to pay PMI.
Lender overlays
Lender overlays are additional requirements borrowers must meet in order to take out a VA loan with a direct lender. Though the VA may approve a certain bank as a lender, for example, that bank may have additional requirements borrowers must meet to be eligible for a loan.
Because the VA only guarantees 25% of a loan, lenders will typically have additional requirements to ensure they can underwrite the loan and/or sell it to investors once it closes.
Typical lender overlay requirements could include:
Minimum credit score
Maximum debt-to-income ratio
Minimum loan amounts
Restrictions on certain property types like co-ops or manufactured homes
In general, military members may use a VA loan to buy a manufactured home, but they must put at least 5% down on the home. Manufactured home loans are only eligible for terms between 15 to 25 years as opposed to the traditional 30-year mortgage. VA borrowers may not use the VA loan to purchase a rental property due to requirements that call for loans to be used for owner-occupied purchases.
Lender limits
The VA doesn't impose limits on borrowing for a home loan. But most lenders use loan limits set by the Federal Housing Finance Agency (FHFA.) With these limits in place, there could be caps on the amount  of money a borrower could be eligible for through some direct lenders.
Dispelling myths about VA loans
No minimum credit score or income required
The VA loan program is generous and has many benefits for eligible borrowers, but it isn't without qualifications. The VA guidelines are clear — borrowers must have sufficient income and satisfactory credit to qualify for a loan under its home purchase program.
No closing costs
The VA loan program does not cover the cost of closing for borrowers though there are limits on what VA borrowers can pay for at settlement. Similar to home purchases under other loan programs, buyers can ask sellers to pay some closing costs.
Borrowers can also obtain assistance to help them cover closing costs, but eligibility depends on a number of factors.
One and done
Many people assume that once you use your VA loan benefit for a home purchase, you cannot use it again. This is not true. The VA allows you to reuse your loan benefit as long as you pay off the existing VA loan upon selling your home. When it's time to purchase another home, you can use your loan benefit again.
There's also a one-time "restoration" of the loan benefit if you decide to keep the home purchased with a VA loan, even though the loan is paid off. Under this circumstance, you are eligible use your VA loan benefit to purchase another home.
Take longer to close
Though a recent report by Ellie Mae indicates that VA loans take slightly longer to close than conventional or FHA loans, the difference is about two to five days.
More complicated to close
VA loans are not necessarily more complicated to close than other loans. In the past, sellers may have avoided buyers who are using VA financing, but automated underwriting makes the process less complicated for both parties. Also, if you work with a lender who is familiar with VA lending requirements, the process should not be especially convoluted or difficult in any way.
Stingy appraisals
The VA loan program is designed to help veterans get the best home possible for the money they will pay for it. For this reason, the VA sets forth guidelines to make sure homes are move-in ready and without defects that could affect the value of the home or the quality of life of the inhabitants.
Though many borrowers would prefer a home without defects, stringent VA appraisals can affect buyers who'd buy a less-than-perfect home for the sake of saving money.  For example, borrowers looking to relocate to more desirable housing markets by way of a more affordable, fixer-upper, might find that the VA appraisal process could hinder this outcome or even make it impossible.
A mortgage broker that knows VA appraisal requirements may be able to help you filter through properties that will not slow down the buying process or put the transaction at risk of being canceled. You best bet is to work with an experienced lender who can keep borrowers from pursuing ineligible properties.
Bottom line
The VA loan program can be immensely helpful to veterans looking to purchase or refinance a home, but it may not be a solution for everyone. It's best to weigh the pros and cons of this loan against your financial goals and needs.
For the best results, compare loan estimates, terms and rates with as many lenders under different loan scenarios: VA, conventional, FHA, USDA, etc. This way, you'll see which loan outcome fits your financial objectives the best.