Best Small Business Working Capital Loan Options
Published on: March 1st, 2019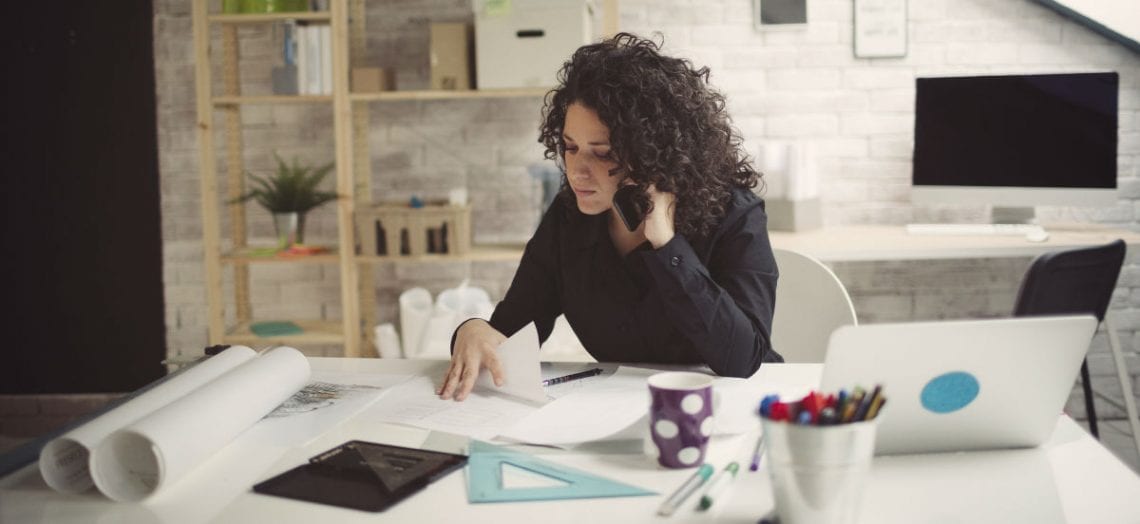 Working capital is the money small business owners use to pay for day-to-day operations. To determine your working capital, you would subtract your current liabilities from your current assets.
If the amount is a positive number, then you likely have enough cash on-hand to cover your immediate expenses. If the amount is a negative number, then you probably don't have enough money to pay for things like bills and inventory for your business. To fill the gap, working capital loans can provide a supply of funding.
Business owners can find working capital financing in the form of term loans, lines of credit and merchant cash advances. You can obtain working capital financing from traditional banks, as well as alternative online lenders and financing companies.
Working capital financing typically has short borrowing terms, meaning you would generally have to pay back this debt in about a year or less. Interest rates and fees could be higher on short-term financing, though it would depend on your individual circumstances.
When applying for working capital, expect a lender or financing company to look at your personal credit history, business credit profile, cash flow, time in business and annual revenue.
What type of working capital financing do you need?
Working capital financing comes in a variety of forms, which allows you to choose the right funding option for your business.
Short-term loans
Business owners can take out short-term loans that typically span three to 18 months to cover immediate working capital needs. Because these loans must be paid off in a short amount of time, they're considered riskier than long-term loans. Short-term loans typically have higher interest rates as well. You may have to make payments on a daily or weekly basis, so make sure your business' cash flow can support a fast repayment schedule.
Lines of credit
If you don't want to borrow a lump sum of capital all at once, a business line of credit would allow you to draw from a set amount as you need it. Once you pay off the funds you borrowed, your full credit amount becomes available again. Interest only applies to the money you borrow, but you may have a higher rate if you're a low-credit applicant. Lines of credit can be used to cover a variety of workplace costs, and they can help new entrepreneurs build business credit. But be aware that some lenders may charge a maintenance fee to keep the line open, even if you end up not using the line of credit.
Merchant cash advance
A merchant cash advance is different than a loan, but it would give you the same quick access to working capital. Merchant cash advance companies deliver a sum of money in exchange for a portion of a business' future receivables, such as credit card sales. You would have cash on hand right away, but the cash advance company would take a percentage of your daily sales until you pay back the debt. On days when your sales are high, your payments would be high as well. Merchant cash advance providers don't face the same industry regulations as lenders, so they often charge higher interest rates. Because of fast repayment terms and high rates, proceed with caution if you're considering a merchant cash advance.
Invoice financing
Invoice financing, also called accounts receivable financing, can be a low-risk way to obtain working capital for your business. Outstanding invoices act as collateral and the financing company collects on those invoices. You would receive cash immediately and the financing company would take a percentage of your invoices as repayment, plus a fee. You may have to pay a higher fee for invoice financing than you would for a term loan.
Some lenders also offer invoice factoring, which is somewhat different than invoice financing. Invoice factoring requires you to sell your invoices to a factoring company, which then collects invoice payments from your customers before paying you the remaining balance. Invoice financing, on the other hand, may allow you to continue interacting with your customers and collecting payments yourself.
Small business working capital loan options
For business owners looking to skip the application process at traditional banks, here are our top picks for online lenders offering working capital financing. For purposes of this story, we selected working capital loans up to $500,000. Though brick-and-mortar banks offer working capital loans, we focused on online lenders, which typically have more lenient requirements (though perhaps higher rates) and quicker time to funding. To make this list, lenders also had to show:
Transparency. Information on rates, terms and fees should be clearly described on lender websites.
Reputation. Lender credibility was a factor in our determination.
Accessibility. We heavily weighted lenders that either did not have revenue requirements or relatively low ones in addition to time in business requirements with most of these lenders requiring one year or less.
OnDeck
OnDeck offers up to $250,000 in short-term and long-term business loans spanning 3 to 12 months. Loans can be used for projects like building updates, marketing campaigns or inventory purchases and you could receive funding in 24 hours. Eligible borrowers must have one year in business, at least $100,000 in annual revenue and a personal credit score of at least 600. OnDeck charges fixed daily or weekly payments that are automatically deducted from your business bank account. APRs start at 11.89% but would be dependent on your business profile. OnDeck also charges a one-time origination fee.

By clicking "See Offers", you may or may not be matched with any lender mentioned in this article. Based on your creditworthiness, you may be matched with up to five different lenders in our partner network.
Kabbage
Kabbage provides lines of credit up to $250,000 for qualifying businesses. Each time you draw funds, you have 6 or 18 months to pay back what you borrowed. Eligible businesses must be at least one year old with at least $50,000 in annual revenue, or $4,200 in monthly revenue for the last three months. If approved, you could receive funding within three days. Kabbage charges a monthly fee for each month you withdraw from your line of credit. You would be required to pay back either one-sixth or one-twelfth of your total amount each month, depending on your terms, plus the monthly fee. Kabbage's fee rate ranges from 8.00% to 24.00% of your principal, depending on your business performance.

By clicking "See Offers", you may or may not be matched with any lender mentioned in this article. Based on your creditworthiness, you may be matched with up to five different lenders in our partner network.
FundBox
FundBox offers two working capital solutions: lines of credit and invoice factoring. Qualifying businesses could be approved for a line of credit up to $100,000. Fundbox doesn't charge application or origination fees, only a weekly fee on the amount of money you draw from your credit line. You would have either 12 or 24 weeks to pay off your balance. To qualify, you would need just six months in business.
Fundbox invoice factoring is also available up to $100,000 and has the same repayment process as a line of credit. You would have 12 or 24 weeks to make payments, which Fundbox would automatically debit from your business bank account. If you repay early, Fundbox would waive all remaining fees. Applicants must have a business bank account showing three months of transactions, or accounting software showing two months of activity, and ideally at least $50,000 in annual revenue, though Fundbox does not have exact revenue requirements. You could receive funds as soon as the next business day.
Smartbiz
SmartBiz provides coveted business loans from the U.S. Small Business Administration without the hassle of applying through a traditional bank. SBA working capital loans can be used to purchase equipment, increase inventory, hire staff or cover operating expenses. Loan amounts range from $30,000 to $5,000,000 with APRs from 4.75% to 7.00%. Smartbiz applicants should have two years in business, a personal credit score of 650 or higher and substantial cash flow to support loan payments.
The SBA does not issue loans, instead guaranteeing up to 90% of each loan to reduce risk to the lender and lowering borrowers' interest rates. SBA loan applications are typically lengthy, but Smartbiz streamlines the process and lets you prequalify before submitting a full application. Smartbiz then asks for relevant documents such as personal and business tax returns, personal financial statements, profit and loss statements, your balance sheet and any collateral you're offering. If approved, you could receive your loan in as few as seven days.
Credibly
Credibly offers working capital loans up to $400,000 with terms from 6 to 18 months. Rather than calculating interest as a percentage, Credibly uses factor rates to determine pricing. To find your factor rate, you would divide the total amount you owe by the total amount that was funded. Credibly's factor rates start at 1.15 — but although the factor rate may sound low, your loan could be more expensive than you realize. To qualify for a working capital loan, you would need a FICO score of at least 500, at least six months in business and $15,000 or more in monthly bank deposits. You could receive same-day funding. Like other online lenders, Credibly charges automatic daily or weekly repayments.
Businesses can also obtain a merchant cash advance from Credibly. The company will advance as much as $400,000 with terms ranging from 6 to 18 months. Factor rates start at 1.15 and Credibly automatically deducts a percentage of your daily sales from your credit card processor or bank account as repayment.


By clicking "See Offers", you may or may not be matched with any lender mentioned in this article. Based on your creditworthiness, you may be matched with up to five different lenders in our partner network.
The bottom line
No matter how well you plan or manage your money as a business owner, you will likely face surprise expenses that interrupt cash flow. Whether it's an unexpected repair or a sudden need for more inventory, some expenses can't be ignored.
Working capital loans can help you fill the gap when you need to make a purchase but don't have cash readily available. These loans come in large or small amounts and can be used to cover a variety of business costs.
Term loans, lines of credit, merchant cash advances and invoice financing are viable options to meet working capital needs. Before choosing a product, make sure the repayment terms, interest rate and loan amount work for your business. You don't want to take on debt that you can't pay back.
The multitude of online lenders to choose from makes it easier to find the right loan. If you meet a lender's eligibility requirements and feel comfortable with the rate and terms they're offering, you'll be on your way to getting the funding you need to keep your business running smoothly.