The Pros and Cons of a Home Equity Loan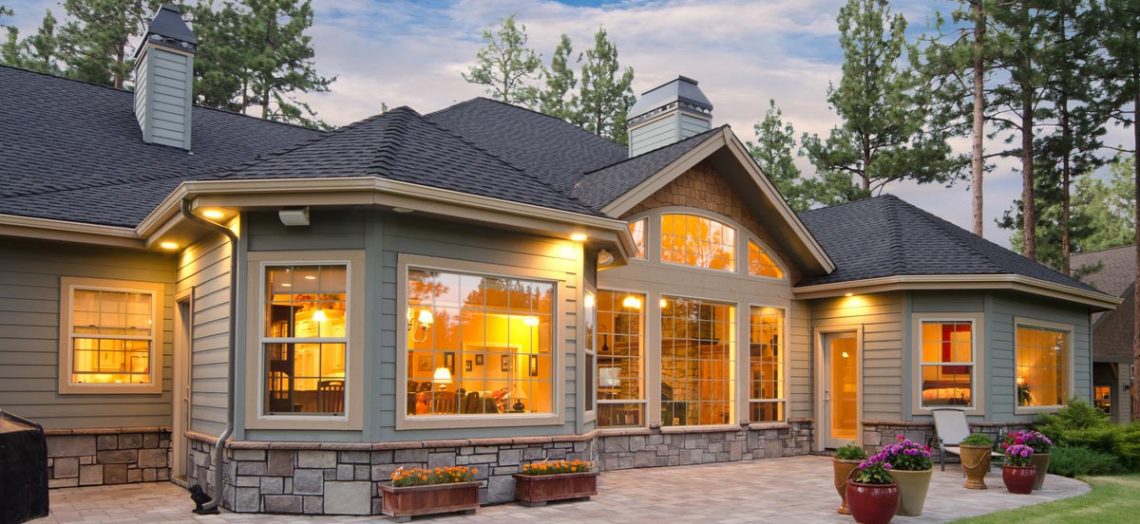 When Richard Hayman, a consultant in Potomac, Md., took out a home equity line of credit (HELOC) a little over 10 years ago, he learned the hard way that reading the small print really matters.
HELOCs typically have a draw period, a fixed length of time during which you can access funds. During the draw period, you make monthly payments of both principal and interest. At the end of the draw period, you enter the repayment period, where your access to the funds ends. You continue making payments until your balance is paid in full.
Hayman's 30-year HELOC had a 10-year borrowing period, leaving the next 20 years to pay it off. At the time, interest rates on HELOCs were low. Hayman said he was offered a rate of 2.75 percent. But, as with most HELOCs, that interest rate was variable.
Ten years later, interest rates were on the rise and Hayman wanted to refinance his loan to lock in a low rate. "Since rates were quickly rising, I offered to start the repayment period a few months early," Hayman said. At the time, Hayman said, the bank servicing his HELOC was advertising rates of 4.25 percent. "They offered me 6.1 percent. Nutty!" he said.
That's where Hayman's failure to read the fine print came back to bite him. According to the agreement Hayman had signed, the bank was within its rights to charge him higher than the market rate at the time.
Hayman's story is one example of a potential pitfall that comes with tapping home equity, and a HELOC is one way to borrow against it. If you're in need of cash for home improvements, consolidating debt or covering another major expense, and your home is your greatest source of potential wealth, you have several choices: home equity loan, HELOC or cash-out refinance. Which home equity product is right for you? This guide will help you understand the different ways you can tap your home equity and the pros and cons of each.


What is home equity?
Your home's equity is essentially the portion of your home that you own outright. You can calculate your home equity by taking your home's current value minus your mortgage balance. For example, if your home is worth $250,000 and you have $150,000 left on your mortgage, you have $100,000 in home equity.
For many homeowners, their home equity represents a significant portion of their net worth, and it's an asset they're willing to leverage. In June 2018, LendingTree analyzed home equity loan requests since the start of the year to find out how homeowners plan to use proceeds from home equity products. Perhaps not surprisingly, many homeowners use their home's equity to generate more. The most common use of home equity funds is home improvement, at 43 percent of applications, followed by debt consolidation at 38 percent. Other uses include investments, retirement income and covering emergency expenses.
Now let's take a look at the three ways you can tap your home's equity and the pros and cons of each.
Compare Home Equity Loan Rates
Home equity loans
A home equity loan is also known as a second mortgage. You'll keep your existing mortgage but borrow against your home's equity in a one-time event.
Pros:
Interest rates are usually fixed. If interest rates rise, your payments are not affected.
Lower cost of borrowing. Interest rates on home equity loans are typically lower than the rates for personal loans or credit cards because your home is used as collateral.
You'll receive proceeds from the loan in a lump sum. For this reason, Johnna Camarillo, an assistant vice president at Navy Federal Credit Union, said, "A fixed rate home equity loan is great for those situations when the homeowner knows exactly what they're going to use the loan for." That may include home improvements, paying off other debts or funding a child's education. "The terms of the loan are set, so the homeowner will know exactly how much the loan will impact their budget in terms of cost and time to repay the loan," Camarillo said.
Use the money for whatever you need. You can use a home equity loan to start a business, pay for a vacation, purchase an investment or for any other purpose. Some reasons for using a home equity loan may be better than others, but once you're approved, you can use the lump sum for whatever you want.
Cons:
Higher interest rates. Interest rates are usually higher for home equity loans than they are for HELOCs because you're trading a lower interest rate in exchange for stability in the rate you'll pay over time.
Your home is at risk. Using your home as collateral usually means paying a lower interest rate for a home equity loan than you would for an unsecured loan. But if you default on your loan, the bank may foreclose on you and take your house.
Costs and fees. Home equity loans typically come with closing costs and fees. You may be able to roll these into the loan amount, but these costs should be taken into account when you're comparing your options.
HELOCs
A HELOC is similar to a credit card. Rather than loan you a lump sum, a HELOC gives you access to a set line of credit that you can borrow against over and over again during the loan's borrowing period.
Pros
Flexibility in the amount you borrow and when. "Like a credit card, you only use what you need when you need it," Camarillo said.
Payments don't start until you access your funds. You do not have to pay interest on the line of credit until you actually withdraw the money.
Lower interest rates. Initially, rates on HELOCs are typically lower than those of home equity installment loans.
Low or no fees. Some lenders offer HELOCs with little or no application fees or closing costs. But review your loan documents carefully. Lenders may charge points or fees for appraisals, attorneys, title searches and more. These may be paid upfront or rolled into the loan amount, so make sure you know what you're paying before you sign.
Faster approval process. Home equity loans and cash-out refinances typically involve a lengthy application and underwriting process. If you need access to funds quickly, a HELOC may be your best bet.
Cons
Unpredictable payments. HELOCs are typically adjustable-rate loans. If interest rates go up, so will your monthly payments. Camarillo recommended when shopping for a HELOC, "look for an option to convert it to a fixed-rate loan and consider any fees associated with locking in the rate. If interest rates start going up, this will allow you to lock the interest rate on any balance you owe." But remember, as Hayman learned, the bank may not have to offer you market interest rates when you move to lock in your rate. Read the fine print to make sure.
Your home is at risk. Just like a home equity loan, a HELOC uses your home as collateral. If you default on your HELOC, the bank may foreclose on the property.
The lender may "freeze" or reduce your line of credit. Some HELOCs allow lenders to freeze or reduce your line of credit if the value of your home declines significantly or you experience a change in your financial circumstances. This can leave you with no way to tap your home's equity when you need it most.
Fees and penalties. HELOCs can come with many fees and penalties:

Before you take out a HELOC, make sure you know whether the lender will charge an annual fee. Some lenders will waive the annual fee for the first year or beyond. Talk to your lender and read the fine print.
Some lenders charge a prepayment penalty or cancellation fee if you close your account within a certain number of years from the account opening. If you plan to sell your home soon or close the account for another reason, make sure you're aware of whether your lender will impose a prepayment penalty.
A lender may charge an inactivity fee if you don't use your available line of credit. Ask your lender to remove this before agreeing to the HELOC or look for a lender who doesn't penalize you for using your credit only as needed.
Cash-out refinance
A cash-out refinance replaces your existing mortgage. Your new mortgage will be for a larger amount than your current loan. Proceeds from the new loan are first used to pay off your existing mortgage(s). Then you'll receive the difference between the two loans in cash. Your new mortgage may have a different interest rate and different terms than your existing mortgage.
Pros
Interest rates can be fixed or adjustable. This gives you the flexibility to choose the type of loan that works best for you.
You may be able to lower the rate on your first mortgage. If current interest rates are lower than the rate on your existing mortgage, a cash-out refinance can lower the cost of borrowing while also allowing you to access cash from your home equity.
Lower interest rates. "The benefit of a cash-out refinance is that it typically offers a lower interest rate than a HELOC," Camarillo said.
Cons
You may lengthen the term of your loan. "One thing to keep in mind with a cash-out refinance," Camarillo said, "is that it will likely add more payments to the term of your loan. If you need $30,000 for a kitchen remodel and you choose to do a cash-out refinance, you may be making payments on that $30,000 for 30 years and paying more interest over the life of the loan."
Your home is at risk. It bears repeating: Anytime you use your home as collateral, you run the risk of losing your home to foreclosure if you default on the loan. Make sure you understand the risks before borrowing.
Closing costs and fees. Any mortgage will have closing costs and fees. Consider how you want to use your home's equity and take out the appropriate amount of cash so that you don't need to refinance repeatedly, incurring additional fees each time.
Bottom line
Luckily for Hayman, he wasn't locked into the high interest rate offered by his HELOC lender. Hayman said his credit score is over 800, an excellent score that should give him access to the best rates from lenders. So Hayman shopped around. He said he was able to refinance his HELOC into a fixed-rate, seven-year mortgage from another lender with a rate of 3.8 percent. "The closing costs weren't bad," he said.
If you're considering tapping your home's equity to pay for home repairs, buy an investment property or for any other reason, a home equity loan, HELOC or cash-out refinance may be just what you need. But make sure you understand the options available to you and the pros and cons of each. Never take a loan officer's word that you won't be charged closing costs or fees, won't be subject to a prepayment penalty or will get a market rate at the end of your HELOC's borrowing period. Get everything in writing. And no matter which home equity product you choose, only borrow what you need to accomplish your goals. Like any financial tool, home equity products can hurt you if you're not careful.