How to Refinance Your Investment Property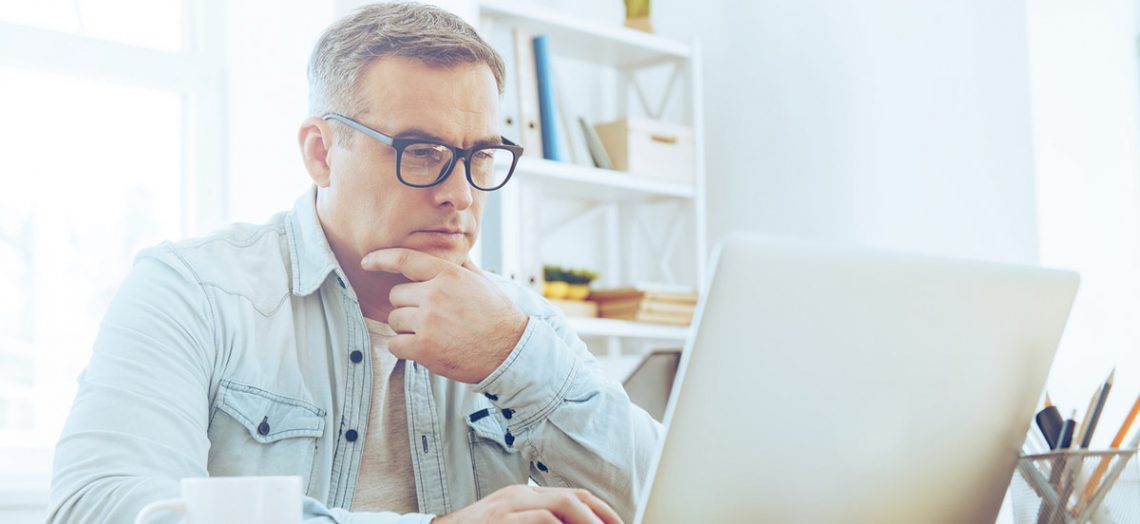 With real estate values on the rise, and interest rates still low by historical standards, you may be a landlord looking to lower your mortgage payments and increase your rental income.
Refinancing an investment property can free up money for new investments, improve cash flow or give investors better loan terms, but it can cost a lot of money upfront. Plus, refinancing an investment property isn't as easy as refinancing a primary house. Stricter requirements for cash reserves, complicated methods of accounting for rental income and high equity requirements can trip up investors.
Whether you own half a dozen rental properties or you're a first-time real estate investor, it's important to understand what it takes to refinance a rental property. This article explains the ins and outs of investment property refinancing so you can apply to refinance an existing investment property with confidence.
Reasons to refinance your investment property
Mortgage interest rates have been creeping upward this year but so far hover well below the 5% mark. If you can refinance to a lower rate or longer term, that leaves more money to pocket or use to make property improvements, hopefully increasing the value of your investment. But there are other reasons to refinance:
Refinancing a "hard money" loan. Investors who can trade the high rates and short terms that typically accompany this type of loan with a conventional loan's lower rates and longer terms may see substantial monthly savings.
To buy another property. Landlords who perhaps sink time and money into repairing and renting one property may find the numbers work for spreading the labor across multiple properties. As real estate prices have risen at a steady 5% rate over the past several years, many investors have built significant equity in their rental properties. A cash-out refinance allows investors to turn their equity into cash for other investments.
How to refinance your investment property
The process for refinancing your investment property starts out a lot like refinancing a primary residence. You'll want to collect quotes from multiple lenders so that you can find the best possible interest rate.
Most investors should focus on quotes for conventional mortgages. Unless you already have a Department of Veterans Affairs or Federal Housing Administration loan in place, you cannot use a VA loan or an FHA loan to refinance an investment property.
To get accurate quotes, lenders will ask you to submit a variety of documents. These are some of the documents you'll need.
Proof of income
Personal income
Lenders use all types of income to underwrite mortgages on investment properties. This includes personal income such as income you earn from your job, your stock market investments or a pension. Some of the documents you can expect to submit include:
Pay stubs from a job
W-2 forms from the most recent year
Personal tax returns from the previous two years (if self-employed, employed by a family member, earn 25% or more of income from commissions or tips, earn money from royalties, dividends or capital gains, and some other circumstances)
Business tax returns from previous two years (if self-employed)
Proof of pension or disability income
Rental income
Investors who want to refinance also need to provide detailed information on their rental income. In general, investors need to provide a detailed Schedule E from their personal tax return so that lenders can calculate the net income from the property.
If the property is newly leased, landlords can submit a copy of the signed lease agreement instead of a Schedule E. "A lot of investors don't know that if [they] haven't yet reported income [on a tax return], we'll look at the lease agreement instead," Bill Banfield, executive vice president of capital markets at Quicken Loans, told LendingTree. The lender will discount the income stated on the lease by 25% to account for ongoing maintenance and vacancy expenses, but the income is still valid.
Besides these documents, the lender will request a rental appraisal from a qualified appraiser. An appraisal proves that the property has sustainable income-producing potential.
Proof of assets
Lenders establish reserve requirements when investors refinance mortgages. The reserves have to be in an easily accessible form such as cash, stocks or cash value in a life insurance policy. To prove you have the required cash reserves, you'll need:
Two months' worth of bank statements
Two months of financial statements from a brokerage account
Most recent statement from a retirement account
Documentation of ownership for cash value in a life insurance policy
Documentation of debts and other obligations
Your lender will pull your credit report to look into your credit history, but it will also require documentation of your other debts and financial obligations. These include:
Housing expenses (including a rental lease agreement if you rent)
Credit card statement balances
Personal, auto or student loans
Business loans (where you're personally obligated)
Real estate loans (including loans on other rental properties)
Documentation of legally binding alimony or child support payments
Other types of legal obligations
Lease agreements
Most of the time, a recent bank statement will serve as proof of the debt.
Proof of individual ownership
When refinancing an investment property, the individual (or co-borrowers) planning to refinance must hold the title to the property. If you currently have the title in an LLC or a corporation, you may have to "quitclaim" the title to the property back to the borrower before refinancing. You can use a copy of the title insurance to prove that you own the property.
Home appraisal
On top of all the documents you provide, the bank will need to do a home appraisal of your property. The bank needs to ensure that you have adequate equity in the property to complete the refinance. You can expect to pay $300 to $400 for the home appraisal.
What to expect when you refinance an investment property
Strict loan-to-value requirements
When investors look to refinance their investment properties, they may not be prepared for the loan-to-value (LTV) requirements on the loans. LTV is the ratio of your loan to the appraised value of the rental property.
To take out a cash-out refinance on an investment property, you need an LTV of 75% for a one-unit property or 70% for two- to four-unit properties. A standard refinance on an investment property requires an LTV lower than 70%.
Higher interest rates
Interest rates on investment properties tend to be higher than interest rates on personal properties. Even investors with great credit scores, low LTVs and a low debt-to-income ratio may be surprised to see that interest rates on investment properties tend to be around .2% to .5% higher than interest rates for primary residences.
One reason for the higher rates may be the secondary market for mortgages. Government-sponsored enterprises (GSEs) purchase most conventional mortgages in the U.S. The GSEs charge a "loan-level price adjustment" when banks sell them mortgages for investment properties. Banks that sell mortgages to the GSEs ultimately pass the price adjustment onto investors in the form of higher interest rates.
An appraisal
When refinancing a mortgage, lenders need to establish a value for the property. This means an appraiser will take pictures of the inside and outside of the property. Be sure to let your tenants know about the appraisal before an appraiser comes knocking on their door.
Ideally, your tenants will keep the place neat and tidy on appraisal day. On top of that, you'll want them to let you know about any problems before the appraiser walks through.
Complicated rental income calculations
One of the most surprising aspects of refinancing an investment property has to do with how lenders treat debt and income on rental properties. Banks create their own calculation of your rental income based on information in your current lease or your Schedule E.
The calculation takes your stated rental income from your Schedule E and adds back depreciation, interest, taxes, insurance, association dues and one-time expenses. Then the bank will subtract the ongoing monthly expenses (mortgage principal and interest payments, insurance, association dues and property taxes) to come up with its own profit or loss figure.
If the amount the bank calculates is positive, the amount is added to your income. On the other hand, a negative calculation will be added as a debt or an obligation when the bank calculates your debt-to-income ratio.
Closing costs
Investors who refinance a property can finance their closing costs into the new mortgage. But just because you don't pay the costs out of pocket doesn't mean they won't hurt your bottom line. You should expect to pay origination fees, appraisal fees and local filing fees, among other costs. Read more about the closing costs you can expect to pay here.

What lenders are looking for when investors refinance
Individual owners
If you plan to refinance your investment property using a conventional mortgage, you must be the owner of the property. Many investors put their investment properties into an LLC or a corporation to give themselves added legal protection. While this isn't an insurmountable problem, you will have to remove the house from the LLC and claim it in your own name to refinance.
Banfield explained to LendingTree: "The best rates for a mortgage are going to be for conventional financing, but we can't lend to corporations or LLCs. As a part of the refinance process, an investor might have to quitclaim the property and pull it out of the LLC."
Habitable buildings
Many investors "flip" old properties with the intention of renting out the property. But trying to apply for a loan refinance during rehabilitation trips up plenty of investors. A property has to be habitable according to property underwriting standards before a bank will issue a loan on the property.
Strong records of income (or a current lease)
You cannot refinance an investment property based on the property's income-producing potential. To qualify, you either need a signed lease or a tax return showing that the property was successfully rented out.
Borrowers with strong cash flow from the rental property (and from their personal income) are more likely to qualify for a mortgage than other borrowers. Right now the maximum debt-to-income (DTI) ratio for a conventional loan on an investment property is 45%. That means an investor's total monthly debts and obligations (including their personal residence and rental income losses) must be less than 45% of their gross income. If your rental properties have experienced poor cash flow over the past few years, you may struggle to qualify for a new loan.
Great credit scores
Refinancing an investment property takes a good (and sometimes great) credit score. The minimum credit score an investor needs to refinance is a 660 for a limited cash-out refinance for a one-unit investment property. Other investors need credit scores ranging from 680 to 720 depending on the number of units in the house, available cash reserves, DTI and more.
Cash reserves
When you refinance an investment property, you need to show lenders that you can pay the mortgage, even if your tenants leave you with a vacancy. To do this, you'll need liquid reserves. You may need enough assets to pay the mortgage for six to 12 months. But if you own multiple rental properties, your cash requirement will be based on a percentage of the unpaid balance of all your properties.
No more than 10 financed properties
Investors can have no more than 10 financed one- to four-unit residential properties (including their personal residence) at a time when taking out or refinancing a conventional mortgage. This limit applies even if the loan is not a conventional mortgage. If you're an investor with a large portfolio, you may need to pay off some of the loans before qualifying to refinance.

Is now the right time to refinance?
With property values at all-time highs, refinancing to take equity out of a rental property might make a lot of sense. Real estate investors can use the extra cash to purchase new investment properties or for other investments. Plus interest rates for qualified investors are still at historic lows.
But refinancing an investment property only makes sense if the numbers work in your favor. Will refinancing improve your cash flow or help you find a lower interest rate? Will refinancing help you invest in new opportunities? Without a compelling reason to refinance, the upfront costs of refinancing are unlikely to make the refinance worthwhile.
Be sure to find the best rate
Before refinancing your investment property, use the mortgage refinance calculator to help you decide if the costs of refinancing are worth the upfront investment. If you only plan to hold onto the property for a few years, you may be better off keeping your current mortgage.
When you decide refinancing makes sense, take time to shop around for the best loan. Getting the lowest interest rate possible can save you hundreds of dollars each year. You can get your personalized quotes from multiple lenders by filling out a simple online form for mortgage refinance through LendingTree.