How to Buy a House with No Money Down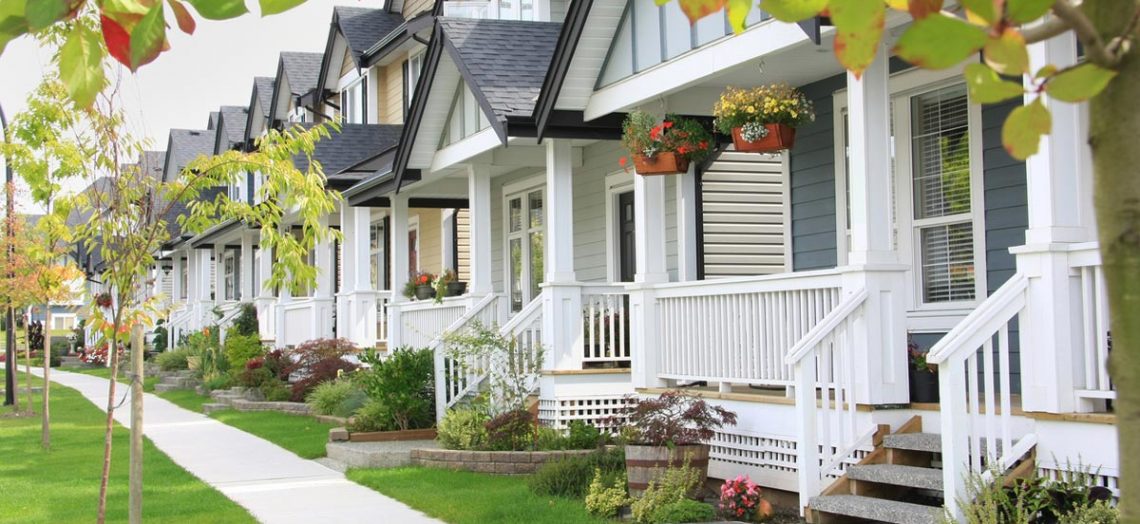 Not long ago, no down payment mortgages were the preferred financing option for many new homeowners. While not as popular as they once were, this type of mortgage can still be found — provided borrowers know where to look and meet certain qualifications. Also, knowing how much house you can afford helps the lender know what you are working with.
Also known as 100 percent financing, as the entire price of a home is borrowed, no down payment home loans are processed much like ordinary mortgages with down payments. Prospective homeowners need to present evidence of their income and assets, and their credit report is subject to review before they can be approved.
How to Buy a House With No Money Down
There are currently no 100 percent mortgages available through Fannie Mae or Freddie Mac, the entities that own or back the majority of non-government mortgages in the US. Currently no private mortgage insurers in the US are insuring 100 percent mortgages.
Some private lenders or groups of investors may choose to make zero down loans available, and some brokerage firms do fund 100 percent loans if the mortgages can be partially secured by the borrower's investment portfolio. However, non-government 100 percent mortgages are rare — because they stand to lose money if a buyer defaults on a 100 percent financed loan, banks and other lenders are wary of no money down mortgages. In today's housing market, such mortgages require some kind of collateral to secure the loan. Other special requirements may apply, depending on the lender.
Advantage to Buing a House With No Money Down
Obviously, the main advantage to borrowers is that no down payment is required in this type of arrangement. Buyers who don't have to make a down payment can enter the home market more quickly than those who must save the 3.5 to 20 percent typically required with a standard mortgage. A no money down mortgage also offers more financial flexibility. Homeowners can cover closing costs and moving expenses, or even pay down other debts, with money that otherwise would have gone toward a down payment.
Disadvantages to Buing a House With No Money Down
No money down mortgages are not without risk. Less money down translates to higher monthly payments, and building equity in this situation hinges even more heavily on appreciation of the home. What's more, buyers who obtain 100 percent financing are required to pay a higher mortgage rate (to cover the additional risk to the lender) or to purchase some form of mortgage insurance, either from a private company or as part of a government program. The cost of the insurance is added to the monthly amount due, paid upfront, or both.
No Money Down Loan Types
Fortunately, there are ways to purchase a home with no down payment. Below we have come up with mortgage programs that are currently available for buyers interested in no money down home loans.
USDA Rural Housing Loans
Rural housing programs allow people with very low- to-moderate incomes buy houses with zero down payment. Those whose income doesn't exceed the local area median income (AMI) may qualify for a loan guaranty (click here for income limits for your area). Applicants with very low incomes may qualify for a direct loan from the government at a subsidized rate. It's important to note that not all "rural" areas are way out in the boonies. The USDA defines "rural" generously — you don't have to buy a home in the farm belt to qualify. In fact, the vast majority of the land area in the U.S. falls within the USDA's definition of rural. The rural designation includes many small- to medium-sized towns as well as suburban areas outside larger cities. You can see if a property is eligible by using the USDA's look up tool.
VA Loans for Veterans
If you've ever been in the military or National Guard, you're probably eligible for a VA mortgage. A mortgage lender can request your Certificate of Eligibility (COE) for you if you don't already have one. The VA guarantees up to 25 percent of your home's purchase price, within certain purchase price limitations. For the lender, then, the VA home loan is effectively a 75 percent mortgage. You pay a funding fee for this guaranty, but it can be included in your loan amount.
Down Payment Assistance
Down payment assistance can be furnished by local governments, charitable foundations and other organizations. It cannot, however, be supplied by anyone who has a financial interest in the sale of the home, such as a real estate agent, the property owner or mortgage broker. Most down payment assistance programs have income guidelines and are limited to first-time buyers purchasing primary residences. In addition, most of them require that you complete a homebuyer education course.  Down payment assistance can be an outright grant or a "silent second mortgage" that requires no payments. You may be asked to repay it when you sell the home, or it may be waived if you stay in the home long enough.
Good Neighbor Next Door Program
Law enforcement officers, teachers and firefighters/emergency medical technicians who meet all other requirements of the program are eligible to purchase HUD Homes at a 50 percent discount. And if you finance your home with an FHA loan, the required down payment is almost nothing – just $100! HUD Homes are FHA-financed properties that have gone into foreclosure and are now owned by HUD. The Good Neighbor Next Door program provides an interest-free and payment-free silent second mortgage for 50 percent of the home's value. If you live in the home for three years or longer, the second mortgage balance is forgiven.
FHA Home Loans
Yes, FHA mortgages require down payments of at least 3.5 percent. However, the money doesn't have to come from the buyer. Buyers can get their down payments from relatives, friends, employers, other organizations, and even loans (borrowed funds must be secured – no signature loans, credit card advances, or pawning household goods).
Lease Option
Lease options are part rental agreement and part purchase agreement. In a rent-to-own deal, renters lease the house for a prearranged time period. They may pay an option consideration up-front and / or a higher-than-market monthly rent. If they do pay those extra fees, the option consideration and the amount of rent over market is escrowed. The buyer can choose to purchase the property for a price that is usually locked in at the time the agreement was signed. If the renter purchases the house, both the option consideration and the money paid over and above the market rent goes toward the down payment. If the renter decides not to buy the house, the money in the fund and the rent credits go to the landlord. Understand that incorrectly drawn lease options might be rejected by mortgage lenders. If you can't get financing when it's time to buy the house, you'll probably have to forfeit your option consideration and extra rent. For your own protection, enlist the help of a real estate attorney before signing anything. As you can see, there are several options for home purchasers without a lot of funds for their down payments. If your income is sufficient and stable, and you've earned a decent credit rating, the lack of down payment won't necessarily be held against you.