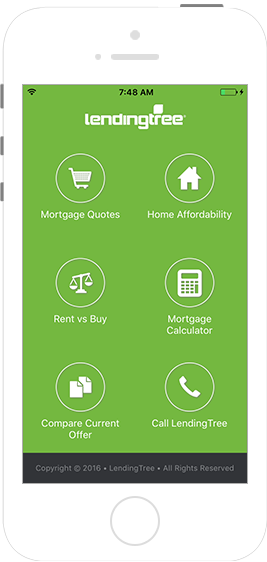 Introducing LendingTree's Loan Calculator App
Your One-Stop Shop For Mortgages Is Here: LendingTree's Mortgage app is your one-stop shop for home loans-complete with a home affordability calculator, mortgage payment calculator, and instant mortgage quotes where you can comparison shop lenders with just the touch of a button. Our mission is to make shopping for a mortgage as easy as possible. And it's completely free to use!
iphone
android
Mortgage Payment Calculator
Want to see a breakdown of your mortgage payments? Our mortgage payment calculator will estimate what you'll pay each month in principal and interest, property taxes, homeowner's insurance, HOA dues and private mortgage insurance, or PMI.
iphone
android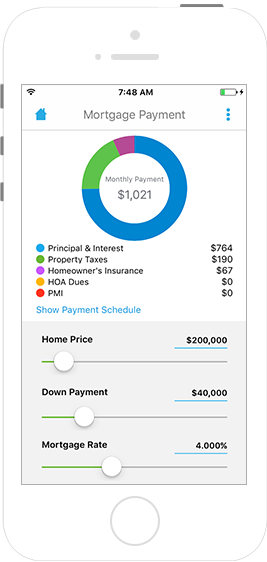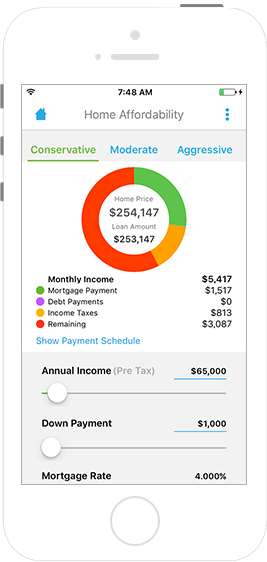 Home Affordability Calculator
Before shopping for a home, you have to know how much house you can afford. Plug in your gross annual income, down payment amount, other monthly debts and credit score. Our calculator will show you conservative and aggressive estimates of how much house you can afford.
iphone
android
Rent vs Buy Calculator
Determine whether or not it's in your best interest to purchase a home or continue renting. Our calculator will take some basic information on your current rental property and compare it to the home you want to buy to see if you should continue renting or move forward with a purchase.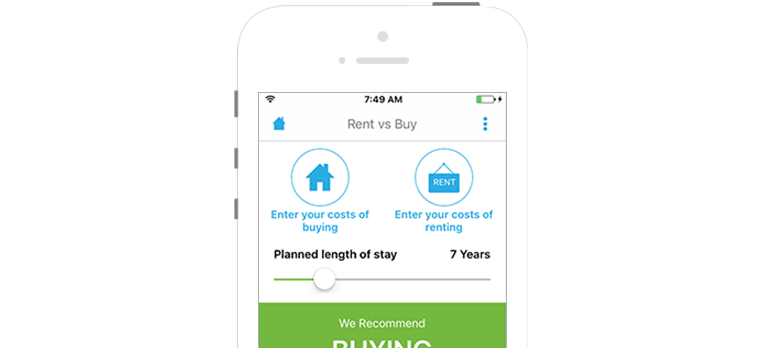 Compare your Current Offer
You got a mortgage offer, but you're not quite sure if it's the best one. Simply enter some basic information from your current loan offer and we'll instantly compare your offer with other offers from our network of lenders, potentially saving you thousands of dollars over the life of the loan. What have you got to lose?
iphone
android
Instant Mortgage Quotes
Get access to real-time, customized offers from LendingTree's network of leading lenders. Compare offers, read reviews and contact the lender that is right for you. Just another way LendingTree makes shopping for mortgages easy!